ASIA'S 'FIRST' GREEN-ROOF BUS TRIAL STARTS IN SINGAPORE
---
IN A THREE-MONTH EXPERIMENT to determine if foliage growing on top of a bus roof helps reduce interior temperatures for passengers and, in turn, fuel usage, 10 Singaporean city buses with 'gardens' on top have started doing route services, local media reports.
An initiative of the Singapore Green Building Council (SGBC), NParks, Moove Media and supported by Temasek Foundation Ecosperity, the SBS Transit-operated buses are fitted with special soil-less, mat-based, lighter-weight 'green' roof systems supplied by local company GWS Living Art.
Officially starting at the Jurong Lake Gardens, the aim is to, "…explore the link between green roofs and the interior temperatures of the buses, how effective these mobile gardens are in cooling the insides of a moving vehicle," according to the SGBC.
"This also allows green building technology to impact areas outside of the built environment, helping to go towards a more sustainable way of life."
"These special buses will run for a period of three months across high-density urban areas including the business district and Orchard Road," it explained.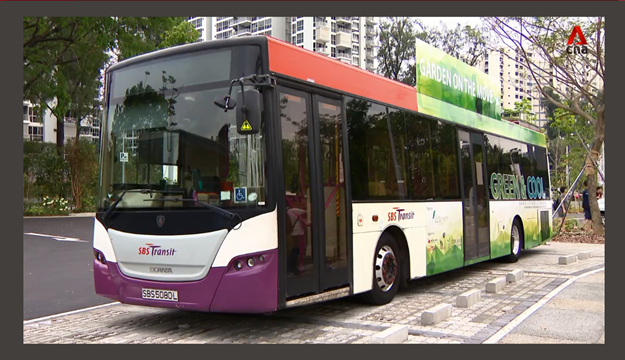 MINI MOBILE PARKS
Local television network Channel News Asia (CAN) reports it as the first time such buses are being used in Asia.
"It's called a garden on the move. This no ordinary patch of green is perched on top of an SBS Transit bus, 10 such buses with this special green roof are set to ply Singapore's roads. Acting like mini mobile parks, researchers say such green surfaces can help to reduce air temperature," it explained.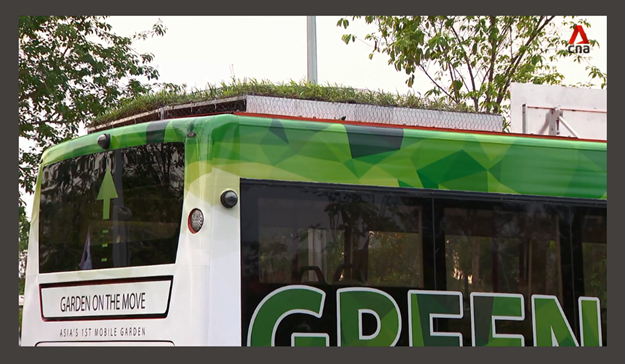 Research fellow at the School of Design and Environment, National University of Singapore, Dr Tan Chun Liang said: "Collectively, if we have enough vehicles with green roofs, technically, we can reduce the air temperatures, especially at night. The difference in the temperature from day to night in Singapore is only about 6 degrees, 28 at night and 34 in the day, so by reducing by even 1-1.5 degrees I think that is some achievement already."
The objective is to assess if these roofs can lead to better fuel efficiency on public buses, thus saving more energy and money.
"Did you know that air-conditioning in a public bus like this is maintained at 21 – 23 degrees Celsius, so by reducing the surface temperate on the roof, less heat will radiate down into the bus and less fuel will have to be used to provide a more comfortable ride for everyone," a CAN reporter stated.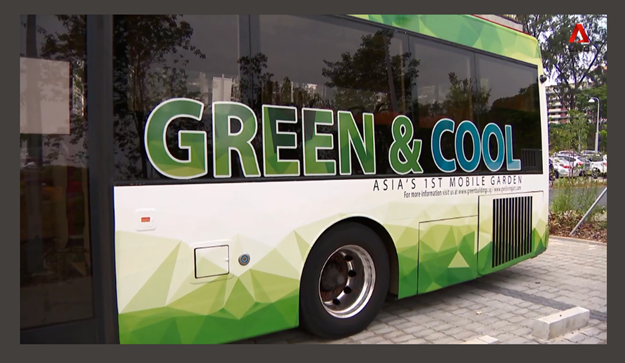 A WEIGHTY ISSUE
"But there was a potential problem – the weight of soil. The roof of a bus can bear up to 200 kilograms – that's the same weight of one square metre of an ordinary green roof system, if it were made up of soil and volcanic rock. Enter local company GWS Living Art's system, which is 2-3 times lighter. And according to them, more self-sustaining," CAN added.
Zac Toh, founder of GWS Living Art, explained: "The system is almost soil-less, so we can actually maintain the roof without much of the weeds and much of the soil [what's involved like]. So a normal green roof probably you maintain every month, but our green roofs you check out two to three times and do a … more maintenance about two to three times a year."
Buses routes include Orchard Road, the CBD, and residential neighbourhoods.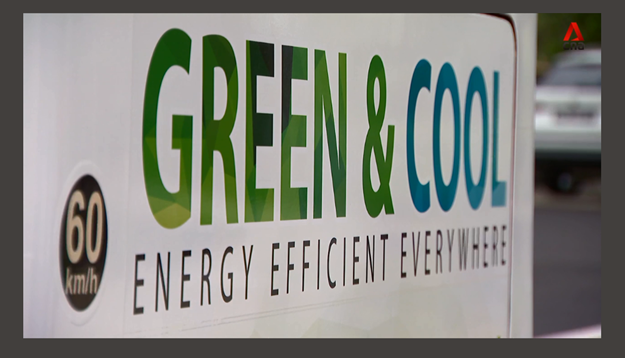 ABOUT TEMASEK
Temasek is a global investment company headquartered in Singapore. It is a "generational investor, seeking to make a difference always with tomorrow in mind" it states.
It says it is committed to its mission to generate sustainable returns beyond its present generation, and it's guided by the principles of its Temasek Charter.
The organisation says it has a long-term investment horizon and because it invests off its own balance sheet, it is not constrained by 'fund life'. Its global portfolio spans a broad spectrum of industries: financial services; telecommunications, media & technology; consumer and real estate; transportation and industrials; life sciences and agribusiness; as well as energy and resources.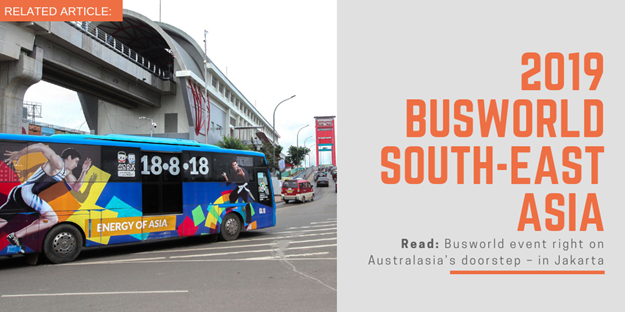 ABOUT THE SGBC
The Singapore Green Building Council forges public-private partnerships to foster innovative industry solutions across the entire building and construction value chain, it states. Through its green building product and green building services labelling programmes, SGBC sets high standards and benchmarks for green building solutions both locally and regionally to help build more sustainable cities for better living, it adds.
As Singapore's representative on the World Green Building Council, SGBC actively contributes to the global green building movement by sharing expertise and knowledge during international conferences and events, it says.
Officially launched on 28 October, 2009, as the only non-profit organisation with a concerted private-public sector partnership to achieve a world-class and sustainable built-environment in Singapore, its key role is to advocate green building design, practices and technologies and drive environmental sustainability in the building and construction industry, it explains.
Subscribe to our newsletter
Sign up to receive the ABC e-newsletter, digital magazine and other offers we choose to share with you straight to your inbox
You can also follow our updates by liking us on Facebook.