TRAVEL SAFE BUS SERVICE CONFIRMED FOR VICTORIAN ALPS
---
TravelSafe Bus Hire Pty Ltd (TravelSafe) has been awarded the contract to supply bus and shuttle transit services at Mt Buller in the Victorian Alps, as announced by the Mt Buller and Mt Stirling Alpine Resort Management Board, recently.
The contract commences from the 2019 snow season and will see TravelSafe providing car park shuttle, village shuttle, valet taxi and 'park & ride' services.
The tender and evaluation process was very thorough with TravelSafe being awarded sole management of the services provided, the company states.
"Transit services are a critical part of the visitor experience at Mt Buller and cost a significant amount to provide. We undertook a very thorough tender and evaluation process so as to attain the best possible result for visitors and stakeholders," said Mark Bennetts, CEO of The Mt Buller and Mt Stirling Resort Management.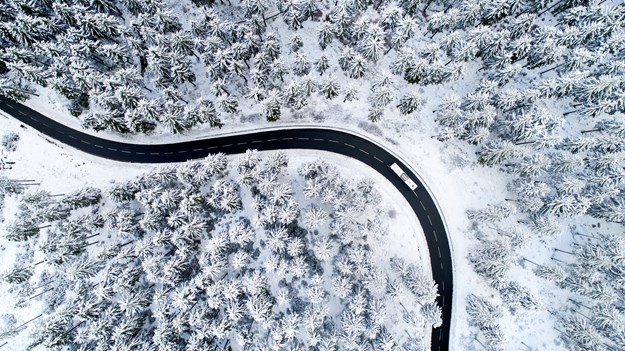 ADVANTAGES
According to the organisation, the key benefits for Mt Buller visitors will include:
* Improved comfort and reduction of greenhouse gases from an updated vehicle fleet;
* Real-time service information via the Mt Buller app;
* Ability to pre-book valet taxis, both online and through the app, with time of arrival notifications reducing the need to wait outdoors;
* Introduction of a new Snowplay Express service during eight peak weekends in July and August. Visitors will be able to book and park in Mirimbah and receive safe, comfortable transit to the Mt Buller Village, without needing to carry and fit wheel chains;
* Valet taxi fares retained at 2018 prices;
* Village shuttle and car park services to remain free of charge;
* Continued employment opportunities for the local community.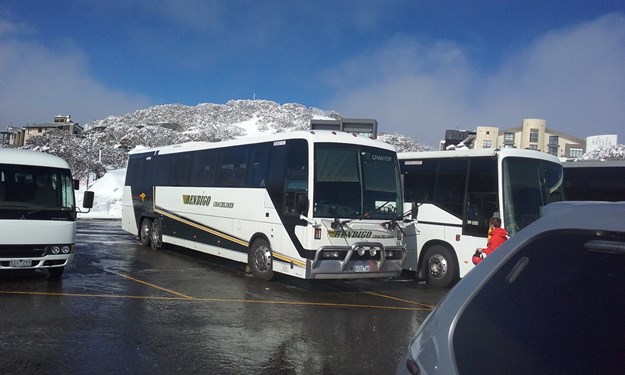 BENDIGO COACHLINES
TravelSafe says it already provides flexible transit services throughout Australia and makes significant use of technology to improve services provided to many large-scale events.
Bendigo Coachlines will be TravelSafe's primary fleet partner and has committed to the acquisition of new vehicles to support the requirements, it states. The company has close to 60 years trading experience in providing transportation services in VIC.
TravelSafe will source additional vehicles from its extensive network of transport operators to cover peak visitation periods, it adds.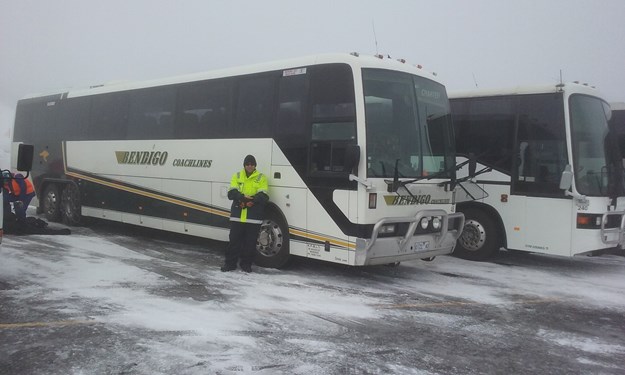 TravelSafe explains it will be able to offer a much-enhanced visitor experience by introducing real-time information for all transit services, which will include car park and village shuttles. Visitors will be able to book their valet taxi requirements online and via the Mt Buller app. Pick-up times can be selected and they will be able to track the arrival of their driver from the comfort of their own accommodation. Visitors will also be able to book the new Snowplay Express 'park & ride' service from Mirimbah from as little as AUD$36.80 per vehicle.
TravelSafe says it is delighted to be able to provide transit and management services for such a well-respected institution.
"We are looking forward to being able to greatly improve the visitor experience at Mt Buller, while at the same time providing value-based services to the resort and its users," said Mark Bond, TravelSafe CEO.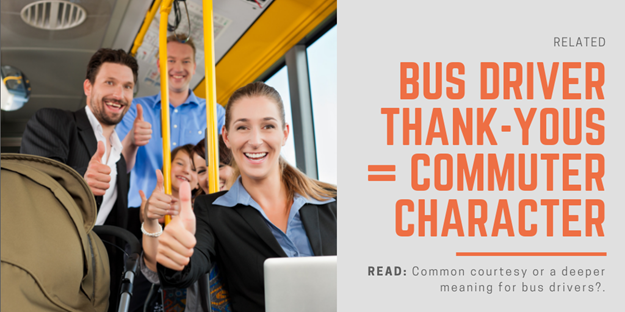 ABOUT TRAVELSAFE
TravelSafe Bus Hire provides a range of ground transportation services throughout all of Australia, it states. The company was formed in September, 2016, by an experienced team from the UK and has grown significantly in this time.
More recently, TravelSafe has been involved with providing transport solutions for events such as Miss World Australia, as well as valuable support for The Starlight Children's Foundation and its Wish Week.
As at February 2019, TravelSafe has provided transportation for more than 1.5 million passengers.
Subscribe to our newsletter
Sign up to receive the ABC e-newsletter, digital magazine and other offers we choose to share with you straight to your inbox
You can also follow our updates by liking us on Facebook.