SCANIA SEEKS TO LEAD GREENER PUSH FOR AUSSIE COMMERCIAL VEHICLES
---
APPRAISING THAT AUSTRALIA is 'lagging behind', visiting Scania bosses sought to "put on that yellow jersey" - like in the tour de France - and actually "… be the ones leading the pack and transforming our industry into something that is more sustainable", they told industry media in Melbourne, recently.
Pleased with its overall performance in the Australian commercial vehicles market – bar some supply challenges late last year - Scania president and CEO Henrik Henriksson ardently highlighted: his company's aim to aid the industry reduce its carbon footprint; its 'surprise' at the lack of Australian legislation for mandatory Euro 6 emission standards adoption; plus cited the benefits for bio-fuels and hybridisation – particularly over longer distances – on the way to eventual full electrification in future.
As Henriksson explained: "Scania, we are on a quest, you could say. We have a clear purpose as a company and that is to drive the shift towards more sustainable transport solutions."
"You might have heard it … before but this is something we decided to do because we believe that climate change - where the CO2 emissions coming from heavy transport represents close to 20 per cent of the global CO2 emissions - we are part of the problem, but we want to be part of the solution.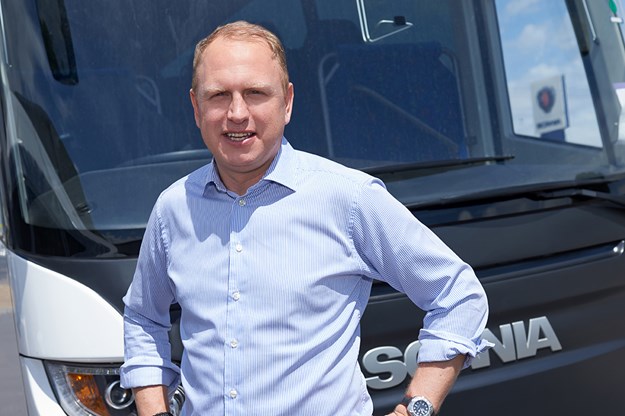 "We believe that we need to drive this change; we cannot just sit and wait for it to happen, which means that we need to engage with our customers, with our customers' customers, with fuel suppliers, energy suppliers, policy makers, politicians, global organisations, NGOs to be able to drive this change.
"This is our purpose and I truly believe that we have the conditions to put on that 'yellow jersey' and actually drive this race forward, be the ones that is leading the pack and transforming our industry into something that is more sustainable," he said.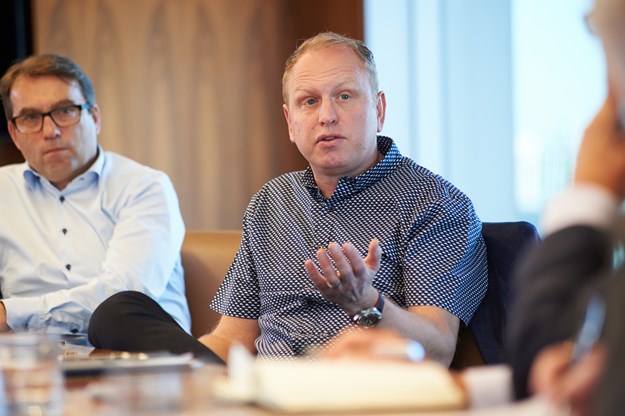 "I truly believe myself that as a leader of a big international company, if you do not do this transformation and turn your company into a sustainable one you will simply not survive. Because soon no one will buy your products or services, no one will invest money in your company and no one will like to work for you.
"So this is a matter of survival of the company, as well. But we need to do this in partnership. Partnership with our customers and our customers' customers - and we need to make sure that we build alliances, sometimes unexpected alliances, to create this change."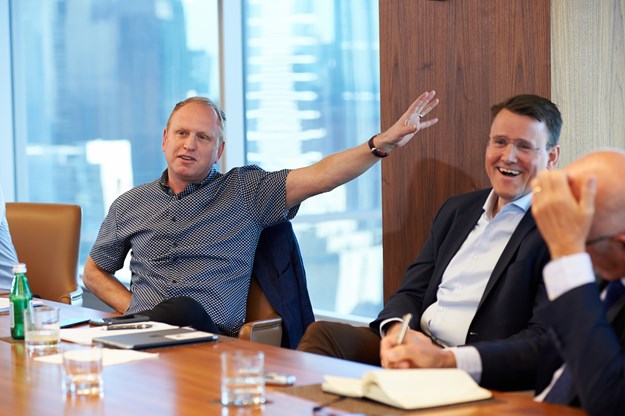 EURO 6 LAWS?
When discussing the status of Euro 6 emissions in Australia, Henriksson said, "…it's a little bit surprising almost – yeah, maybe I should use the word surprising and not anything else - that we are still on Euro 5 in Australia. I mean it's, with this sort of, such a developed economy and scope and with such a big internationals and we see that also from our customers that many of them already are using Euro 6 and most of the vehicles we supply, for example, are Euro 6 already.
"So why the legislature's not following this? It's a little bit surprising.
"So I think it's about showing the benefits of actually doing this transformation … in partnership with the policy makers and the politicians and also with mayors and fuel suppliers and so on and hopefully with the industry as well.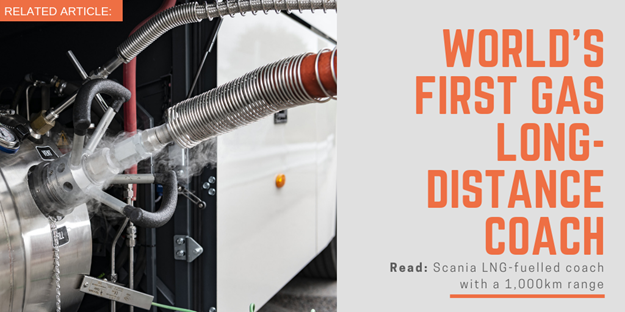 "But at the same time I cannot … neglect a … reflection that … there is also a global responsibility as a citizen of this planet. And what makes Australia so unique that you can stay behind? I mean the rest of the world is moving ahead and why should you stay behind? And it's not like your emissions is just staying down here, it's part of the global emissions that is coming out so I think it's also about the responsibility that we need to take as global citizens.
"And I think that if you look at the markets that has not introduced Euro 6 now the list is quite short. Especially when it comes to big, industrial, developed countries like Australia. But I think the key is also that … the customers, they already making choices.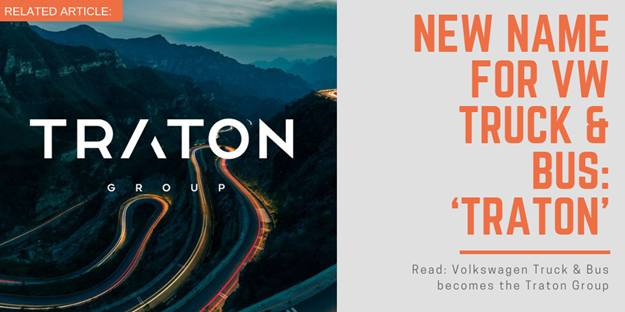 BIO-BUSES
In terms of emissions, he also added that: "…we believe very much in sustainably produced biofuels. Coming out of waste water creating biogas, coming out of maybe sugar cane production to create bio-ethanol. Or through other sorts of growth and agriculture products you create biodiesel. Then we can reduce CO2 with up to 90 – 95 per cent."
"Another good example is the waste water from our toilets. And I usually share a good KPI that you can all remember is that to run one biogas bus you need 600 toilets. So if you have 600 toilets that's enough fuel for one biogas bus. So I think [looking outside of a city high-rise window] just sort of counting the skyscrapers here that's a fleet of 20 buses.
"Also I think what we have realised now in the last two years maybe is that there is more potential in hybrid that we thought from the beginning."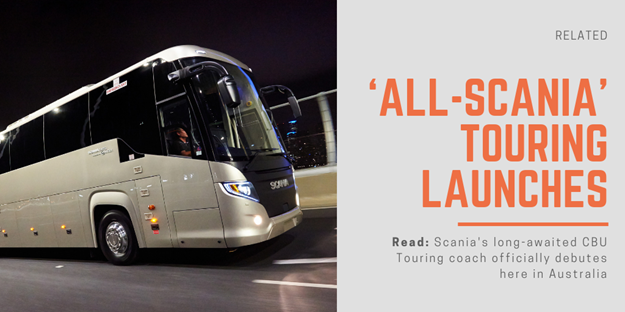 AUTONOMOUS BUSES
With an announcement to be made at the mid-June UITP Global Public transport Summit Stockholm 2019 about Scania's Swedish autonomous bus trial, Henriksson was happy to further explain a few more details.
"Obviously as far as we understand it's the first sort of full-size, 12-metre bus that is going into a real-type of operation with a vehicle that has done autonomous, but also done fully electric."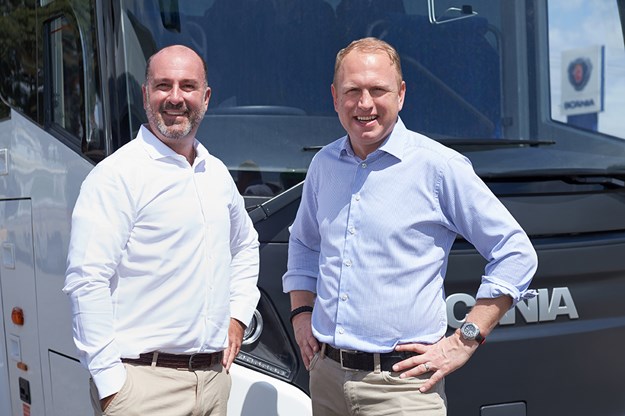 "What we believe on that side is that of course their autonomy will come first on the bus in corridors, in Bus Rapid transit systems and in that type of operation. We have interesting corporation projects in China for example on that, also in Latin America. But the reason we're doing this in Sweden to start with is to have it close to our R&D.
"When it comes to the truck autonomy I think … there are things going on already in mining as you know in Australia, but we also will see it probably in depots, in harbors and so on.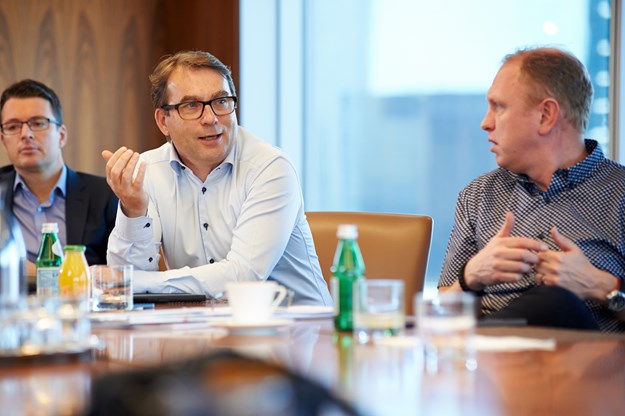 "It used to be an area maybe where the passenger cars were in the forefront, but now I think that the software suppliers that are very much the key to the technology here … are starting to take more interest in commercial vehicles because they understand that there will be willingness to pay for this much quicker. And I think you all know the business case of course if you start taking away one of the biggest costs in operation, which is the drivers."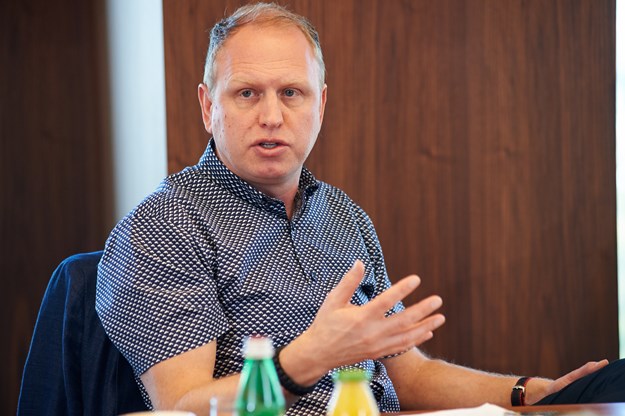 TRATON FLOAT
Henriksson's words come at a time when Scania's parent company Traton is reported to be imminently floated on the stock exchange.
The Scania CEO says the company is preparing itself for a potential IPO (Initial Public offering) and that if there is one, "that's a decision for our owners".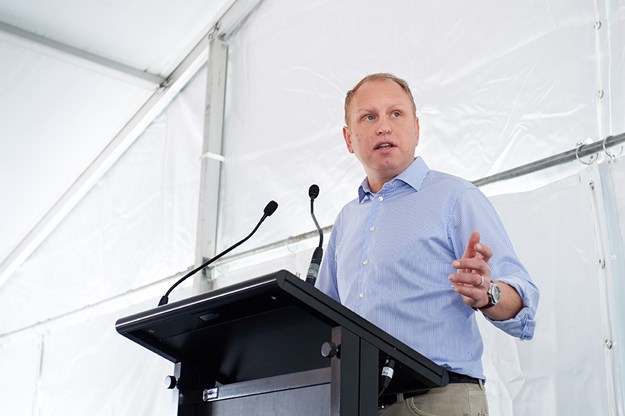 "But regardless of what happens with the capital structure of Traton Group, what has happened within Traton - the former Volkswagen Truck and Bus - is that we have, during the last three years found a … way of operating together, and we have found how we should cooperate. And where we are cooperating is mainly in purchasing, we are cooperating when it comes to certain basic platform technology development for the future like powertrains [and] electrification, autonomous vehicle systems where we also have the benefit of belonging to a … group where we can get access to companies like Porsche and Audi and their technology also, where we work closely together."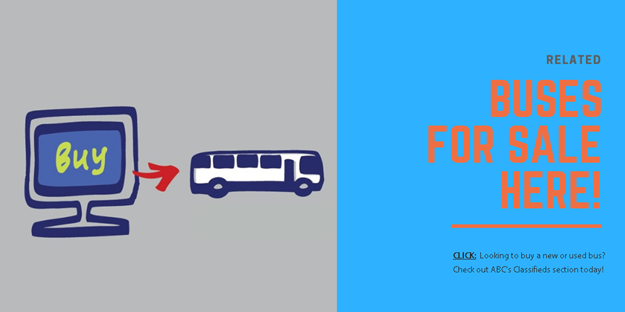 Subscribe to our newsletter
Sign up to receive the ABC e-newsletter, digital magazine and other offers we choose to share with you straight to your inbox
You can also follow our updates by liking us on Facebook.