LEADING THE EVOLUTION – ROVER COACHES
---
Business today is characterised by relentless change and Rover Coaches does just that. The 94-year-old family business in the beautiful Hunter Valley wine region of NSW has continually grown and evolved, breaking out of old habits and finding a path to new growth.
Led by family CEO Aaron Lewis, the company has come a long way since its early days, taking pride in every task it undertakes.
By installing air-conditioning in its school buses in 1990, to purchasing the first low-floor accessible bus in rural Australia in 1996, to installing seatbelts in school buses in 2000, it's fair to say Rover Coaches is a leader in the industry.
Best known for its charter work to the wine region and its expertise in major events, concerts and conference logistics, Rover Coaches has provided successful transport solutions for all of the largest events staged outside Sydney – becoming one of its strongest points in business.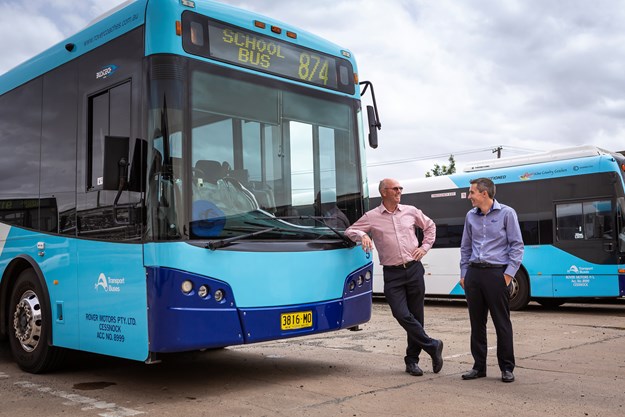 Lewis, who "fell" into the business, was "involved in management as a director from about 1983 onwards.
"I drove coaches as well as did office work and we all drove school buses most days, but I was always in management," he explained.
"My drive was focused on modernising the business to make it profitable and that's more to do with knowing costs and understanding finance and cash flow," Lewis said.
"That would apply to any business, not specifically buses.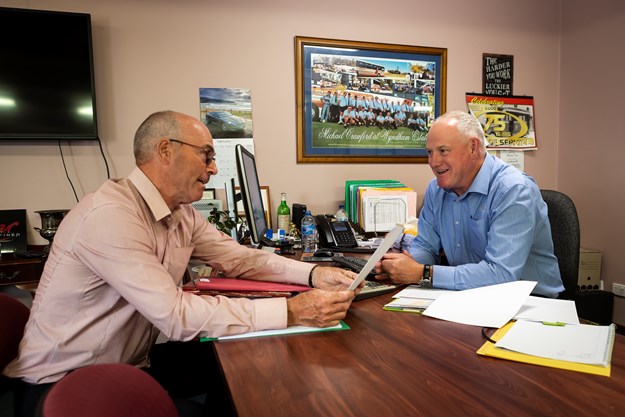 "The most gratifying aspect of our business model is the success we've had by helping to create the concert market in the Hunter Valley wine country. Organising and operating over 200 vehicles for artists like The Rolling Stones, Fleetwood Mac, The Eagles, Rod Stewart and Elton John is a hell of an effort and brings huge business into the area," he added.
"We only service it, we don't create it, but it can't happen without someone doing the job.
"We've been partnering anyone willing to have a go ever since the very first Jazz in the Vines concert at Rothbury, where about 300 people attended. Now we can get over 20,000 to the same venue, Hope Estate."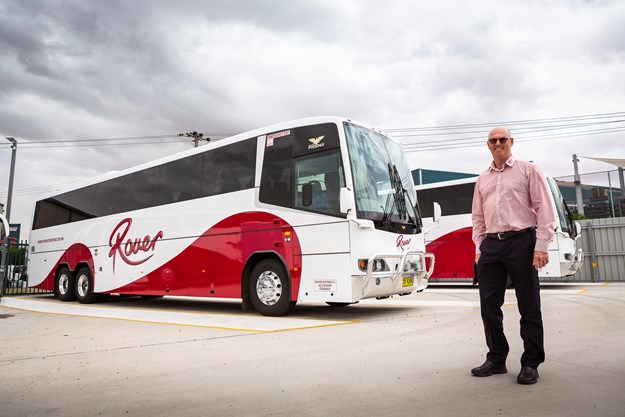 SOUND EXPERTISE
He says the concert events and the Sydney Trains contract are the two strongest areas of the business.
"It took us a while to get the confidence to take on large-scale jobs, but the Sydney Olympics helped the entire industry realise its true capabilities," Lewis said.
"I think what the private industry can achieve today owes a lot to what it managed with the Olympics. We set much higher goals and realised that we had to band together to create a mega-fleet to do the task.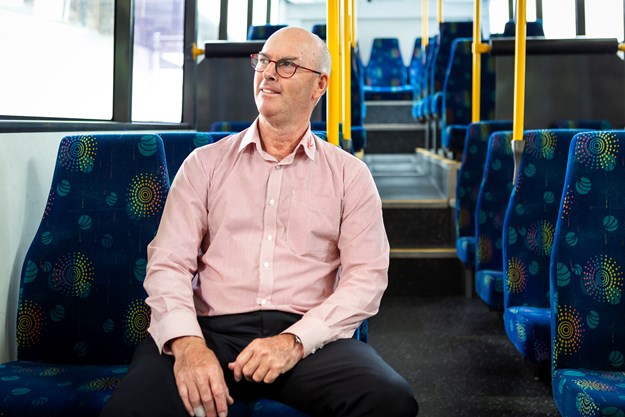 "Now we do it all the time by working with and sub-contracting multiple operators to do large-scale transport tasks. I think this shows in how it is the private industry that is now called upon to run the mass transport rail replacement contracts for the government," he said.
"It has helped that over time people have become familiar with the necessity to maintain the tracks and no longer see bus replacement as necessarily an inconvenience.
"We've created all sorts of different routes to service train passengers which go far beyond what was envisaged by the train operations people. We work very well together and I'm pleased to say that their attitude is of constant improvement and willingness to try variations suggested by us.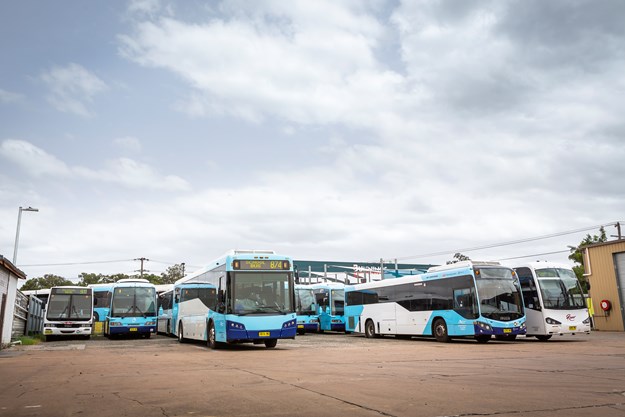 "If the results are good then complaints drop, it's that simple."
For general manager Michael Kerr, catering for events in the wine region was a turning point for the business in 1993.
"There was a friend of ours that wanted us to run the business; it was something that we hadn't done before because in those days people chartered the buses if they wanted to go to vineyards but this guy was telling us he was running Jazz in the Vines and people needed to get there and get home and he thought it was an opportunity for us," Kerr explained.
"We had to think outside the square; I went to Jack (Lewis's father) and said can we do this and charge people per person? So we tried it and got 17 people on four buses, collecting $170 and you can imagine how popular I was the next morning.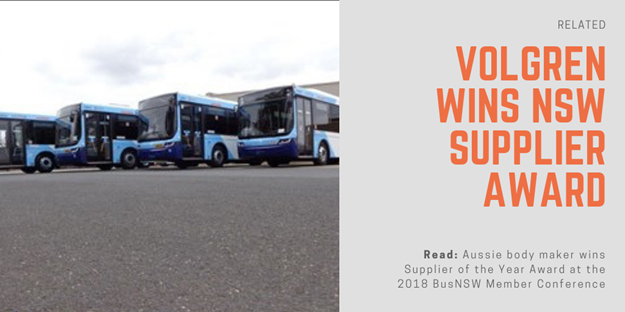 "Having said that – that was in 1993 and last week for Red Hot Chili Peppers we ran buses from Newcastle to the Central Coast all through to hotels on the vineyards and local towns and we carried just under 9,000 people to the show.
"It was built from that simple little test back in 1993."
The model was based on the Sydney Olympics transport network where buses run outside the usual routes, allowing passengers to hop on anywhere along the road or by a hotel, with the same route used to get them home after the concert.
"It's been a huge success," said Kerr.
"Promoters tell us they wish other areas would do the concerts with a similar transport system in place – we've contributed to the success of the concert mentality here in the vineyards."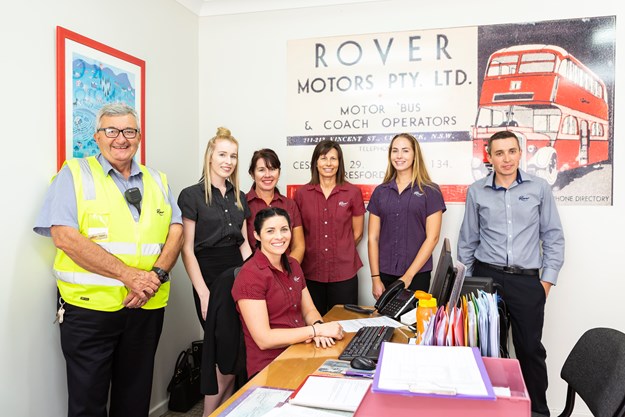 DIVERSIFICATION
Half of the 60 buses do school runs, carrying over 5,000 kids daily in Coalfield.
With a mixture of Mercedes-Benz and Denning buses, Rover Coaches has been turning to Iveco buses over the past five years due to its simple concept and affordable parts replacement.
"We try and keep downtime on the buses down as much as possible," Kerr said.
"With the European buses there was a lot of downtime running them to and from the specialist repairs and maintenance whereas Iveco buses are big and simple, easy to fix and we could put them on the road better and quicker.
"If there was a serious problem the repairs weren't anywhere near the cost of the European models."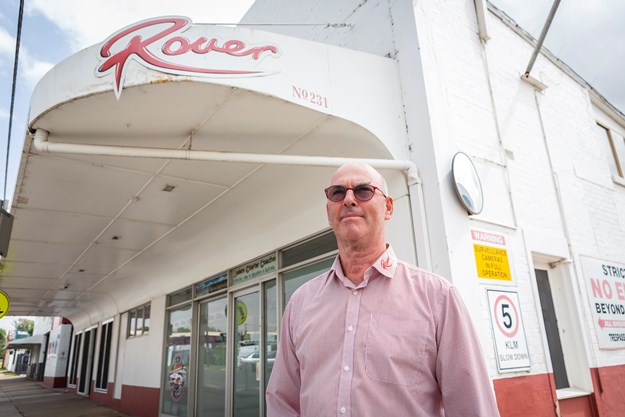 What sets the company apart from the rest is its small family business model, Kerr says.
"I'd like to think we're more caring of our staff and employees – certainly Aaron and his family practice give that impression. I wouldn't be with them for 39 years if that wasn't the case and that small family business touch is transferred down to our employees – I'd like to think they care more and they care about the buses and the service they deliver to the customer and hopefully that's reflected in what the customer sees at the end of the day."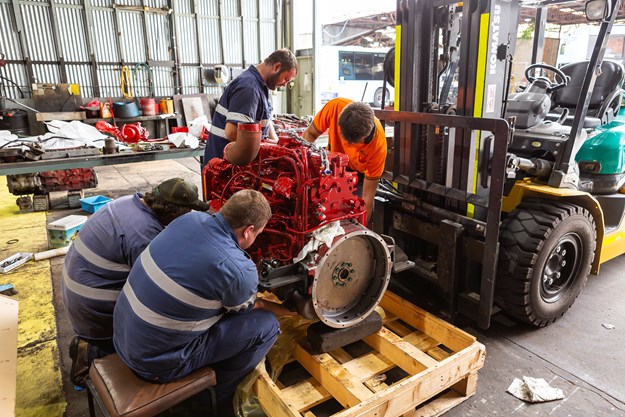 MODERN TECHNOLOGY
With only a small team at their front office, the business had to implement a programme to cater for the large concert bookings.
"We couldn't cope with the number of enquiries that were coming to our office," Kerr said.
"Our office is a small family business with six people – so we developed an online booking system where everyone books online for the concerts and events.
"That has contributed enormously to the success of the concerts because there's nothing manual anymore; those 9,000 people we carried recently, we didn't get one single complaint after the event.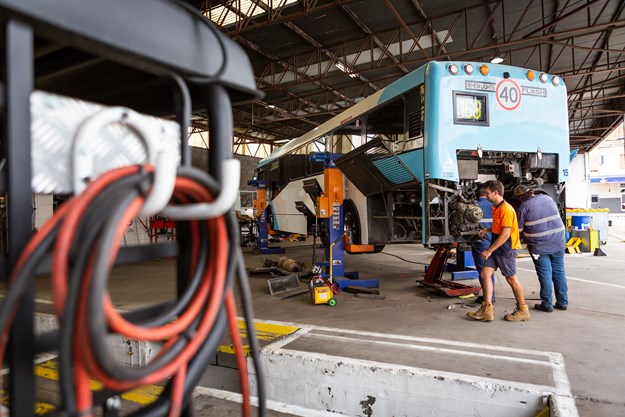 "I think that's an indication of the levels that our staff go to make the system work."
Rover Coaches upgrades its fleet every five years, and is now upgrading all its coaches with wheelchair access at a cost of $40,000 each bus. It anticipates to have them all fitted by June.
Kerr says that investment is worthwhile, giving the company an edge in the future.
In recent years Lewis has positioned the company to have a flexible future by purchasing land near the main depot which could potentially be used to split the coach arm completely from the route service operations.
"If one section is a better business I can opt out of the weaker part of the operation," Lewis said.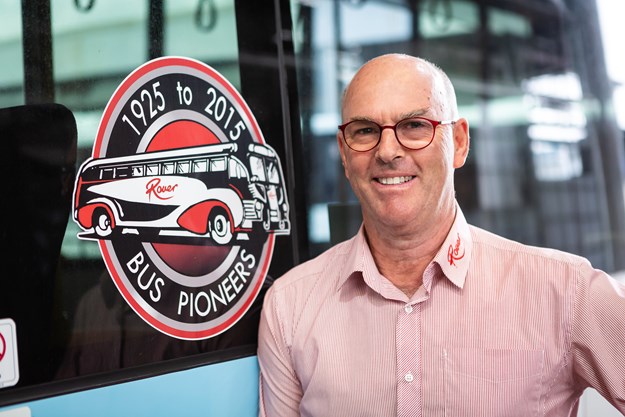 The company has also focused on electronic ticketing over the past decade and GPS tracking, which has been driven by Transport for New South Wales, he says.
"New fleet is of a higher standard than ever with cleaner Euro spec engines, more efficient automatic gearboxes, cleaner fuel and lots of compliant vehicles including quite a few of our coaches.
"Computer systems have now been through a few generations but that's not my forte, I just understand when we need to upgrade," he added.
"The industry has come a long way with both fleet improvements and reporting processes.
"For example, we will soon have our entire school fleet air-conditioned and we've been buying seat-belted school buses exclusively for about 15 years."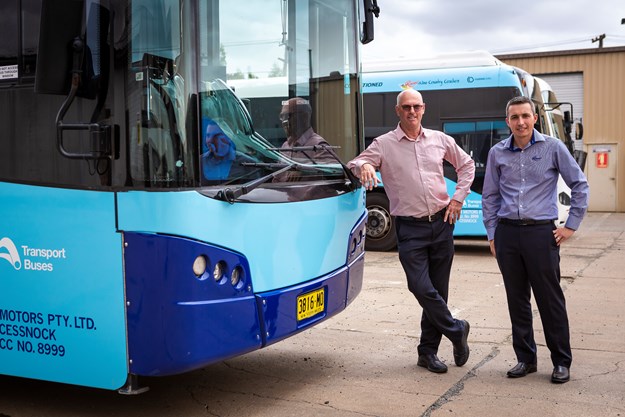 SCHOOL'S OUT
Lewis joined the family business straight out of teacher's college at the beginning of 1981.
Being a high school music teacher and orchestral trombonist who made a living playing at clubs and bands though college, he says the family business is unrecognisable now.
"We started with ribbon typewriters and drivers pulling tickets; computers and printers were still a way off let alone the wibbly wobbly web," he added.
"We had tried the very early ticket machines which were mechanical internals and they spat tickets out all over the place due to our unbelievably rough roads.
"I learnt on a 1959 AEC double decker with pre-select gearbox after doing nearly a year as a conductor as back then you had to be 21 to get your bus driver's licence. After six months or so I moved into the office, where wages were done hand written in triplicate and pay was folding money in little yellow envelopes," he explained.
"By the time my grandfather Rab died in 2000 I had been making a lot of changes gradually, every step a battle although Jack, my father, and I had at least managed to convince Rab we had to get into the charter market as a backup plan to the ever present risk of the changes to our regular contract."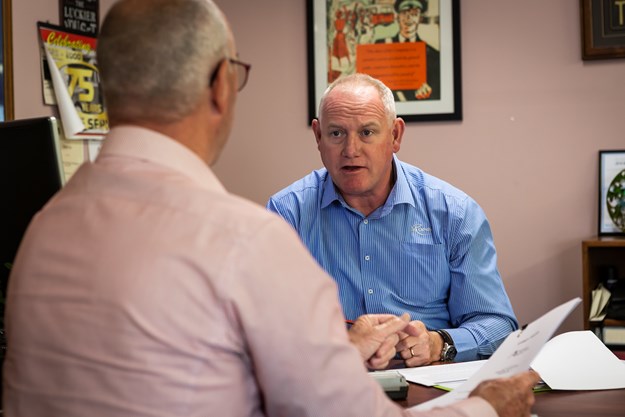 The company's game-changer was better fleet utilisation and making charter profitable – the business was looking beyond the contract.
"By the time Jack died in 2006 I was right in the middle of contract negotiations – not a pleasant time for me," Lewis said.
"I had changed absolutely everything within the office and then passed on further changes and constant improvements to Michael Kerr and Kyle Davies, who had taken over hiring and firing.
"From the early 1980s things changed fast, eventually leading to computerisation, which was very expensive at first.
"Selling tickets to take patrons to the Sydney Entertainment Centre was a specific moment in time for our company as we had brought a five-star Denning coach and sold tickets to Torvill and Dean."
He says the company had more successes than failures along the way, with his father being a mechanic until he passed away.
"Buying and running the fleet was his specialty, so office changes were left up to the young guns."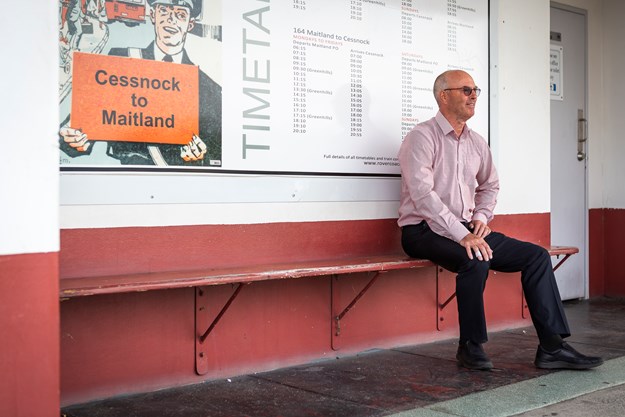 Since 2006 the management has effectively been an equal partnership between Kerr and Lewis.
"This might sound harsh but my grandfather was from a different time; my management philosophy towards people is to do exactly the opposite of what he did.
"My father, on the other hand, was exceedingly quiet and patient and between us we managed to achieve some significant progress, we didn't make many bad decisions," Lewis said.
"The company was basically steady and reactive to government policy towards the school student travel system, which dominated most bus operators at that time. What was missing was serious cost recovery analysis and on several occasions I was able to show that unless we took some hard decisions we could easily be closing the doors.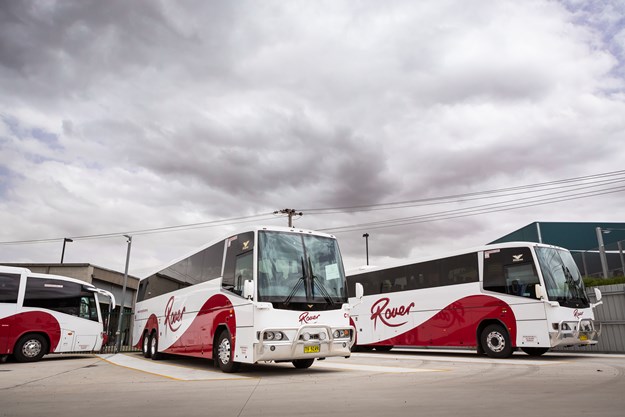 "If the industry has learnt one thing in the last decade or more is to crunch the numbers and do some serious cash flow projections."
Having recently won the Outstanding Achiever Award at the National Bus Industry Confederation awards, Kerr says being recognised by his peers shows he and the company are doing something right.
Subscribe to our newsletter
Sign up to receive the ABC e-newsletter, digital magazine and other offers we choose to share with you straight to your inbox
You can also follow our updates by liking us on Facebook.