AUSTRALIAN LONG-DISTANCE EXPERIENCED COACH CREW - 40TH ANNIVERSARY
---
FORMED THROUGH a mutual connection of working on, or being associated with, the interstate love affair of tourist coach travel across the nation, for 40 years the Australian Long Distance Experienced Coach Crew (ALDECC) members have gathered annually to celebrate their bus passion.
The 40th ALDECC Reunion was held at Tocumwal Golf Resort, Tocumwal, NSW, February 1–3, 2019, with 100 members and guests attending.
It began on Friday afternoon with participants arriving from mid-afternoon, with two coaches arriving later – one from Melbourne, courtesy of Moonee Valley Coaches, and one from Sydney, courtesy of Clarke Coaches.
On Friday night a welcome dinner was held at the nearby golf club with 80 people attending. It was great to catch up with members, some being regular attendees and some who hadn't been seen for several years or more, says ex-courier/guide of Centralian Tours, Stephen Damm (aka. Smurf).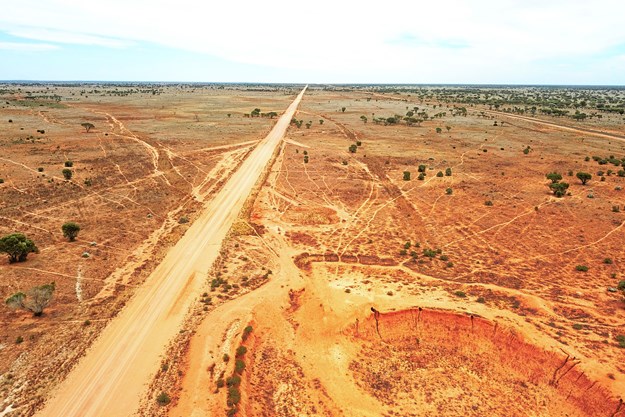 "After dinner we all headed back to the venue for more socialising and catching up," he said.
"Every year I think the stories from days gone by get bigger and better. The lights got turned off at around 4.00am – a good night was had by all."
On the Saturday morning, the memorabilia marque was set up with many members bringing a variety of items and pictures to display. There was even a Northern Territory boarder sign that appeared from somewhere (circa 1982), says Damm. Plus there was a Centralian touring tent from the 1980s.
Most members spent the afternoon catching up with old friends and looking at the photos and memorabilia.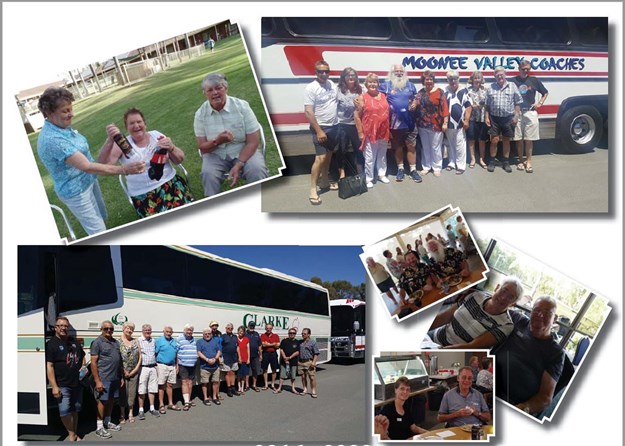 Saturday night saw the gathering of 100 for dinner with more members arriving during the afternoon. The 40th anniversary cake was cut by two members of the inaugural committee from 1979: Barbara Conner (Lananda Tours) and John Gullock (Hoys Coaches). Both members have attended almost all the reunions since inception, Damm explains.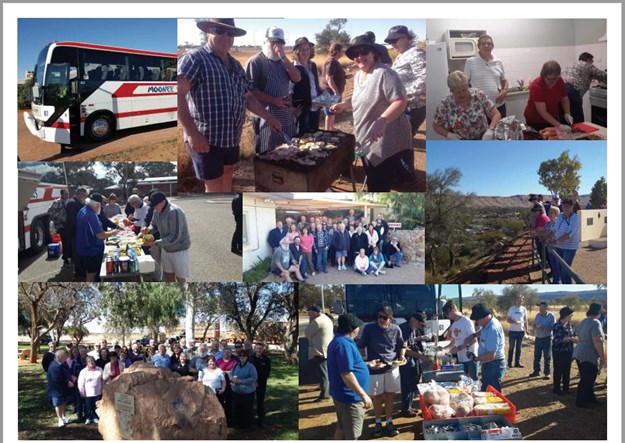 The evening progressed with a presentation of pictures from the coach camping/touring days courtesy of a couple of members.
Sunday morning after breakfast the AGM was held and then, followed by lunch, we said our goodbyes and all headed home once again looking forward the next reunion in 2020.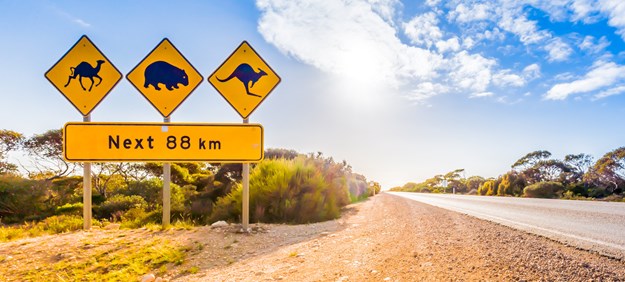 TIME FLIES
"It is hard to believe that the organisation has been going for 40 years now with everyone still having a common interest in the coach camping/touring industry," said Damm.
"It's not just about any company, it's about them all. Over the weekend there were members that worked or still work for some of the following companies: Australian Pacific, Brits, Centralian, Koala Tours, Lananda Tours, Hoys, Levers Coaches, Expo Tours, Evergreen, Nomad, Swagman, Grand Pacific - I am sorry for the ones that I missed," he said.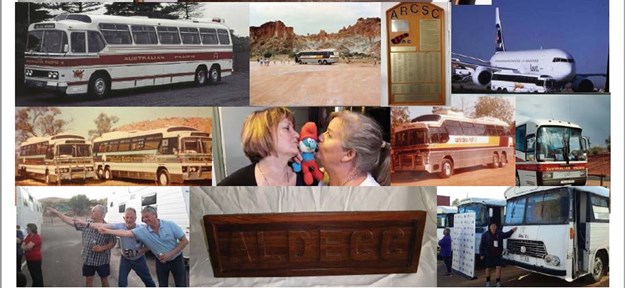 "Some members travelled from WA, SA, OLD, NSW and VIC to attend the weekend.
"Although I only worked in the industry for a couple of years in the late '80s, I always look forward to catching up with old friends and the new ones from other companies I have made through the ALDECC reunions."
"Our membership is open to drivers, cooks and guides who have worked on extended tours for a period of 12 months or more.
"Membership is $20 single or $30 a couple; new members are more that welcome," he concluded.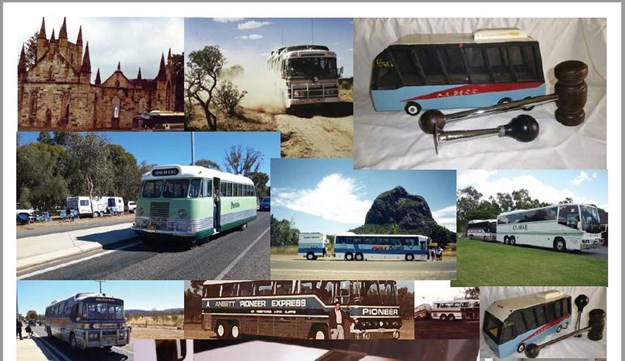 HAPPY 40TH!
In the 1970s, the coach touring industry was well and truly on the move, according to the organisation. The crews were on the road full time and making lots of friends amongst themselves and with others associated within the industry.
There was one problem, though - they would only see each other for a few hours here and there. They really didn't have time to spend with each other without the call of passengers.
In 1978 a decision was made to have a Christmas party. As November came to a close, most crews were back at home base. The Dandenong Club, in Melbourne, was used as the venue and by word of mouth the invitation was sent out.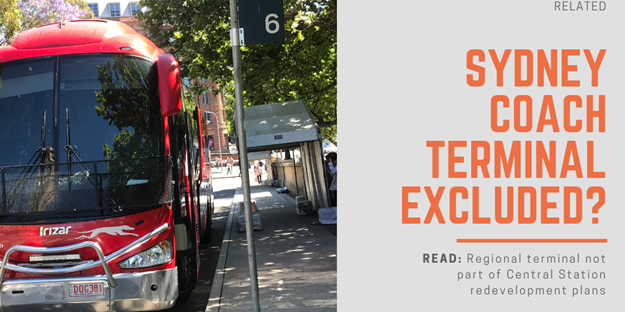 The number of people coming? It was supposed to be 63, but nearly double that amount turned up, such was the passion and enthusiasm for of those involved in long-distance coach travel here.
At this party it was suggested that a weekend be organised for the following Christmas. This was held at Harrietville, Victoria, with a smaller group of 36.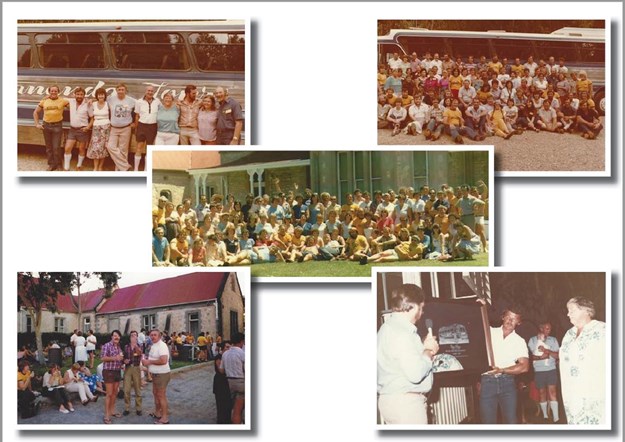 It was decided at this weekend to form a committee to organise a weekend away each year and that the committee would change every two years to give everyone a turn. This was when the Australian Long Distance Experienced Coach Crew (ALDECC) and Associations and Industries group was born.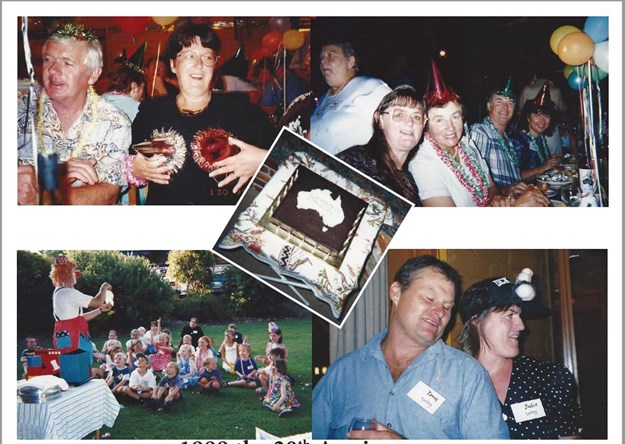 JUST GOOD FUN
It was decided to change the date to the first weekend in February, which fell before the start of the season and after the school holidays.
In the beginning, most ALDECC members were on the road or active in associated industries. The ALDECC reunion was the main contact to catch up and spend time with one another, without passengers needing the crew's attention.
It was, and still is, a time to chat, have a few, and simply just have fun.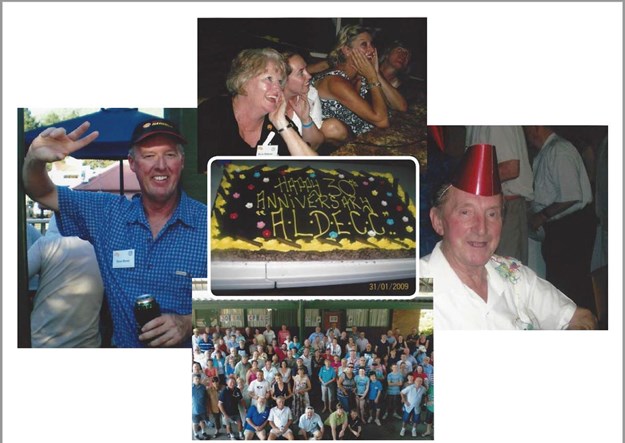 Through the years people have retired from working on the road, with some staying on in ALDECC while others have drifted away. Many new crews have joined ALDECC more recently, after only a year on the road and are actively contributing to the club's common interest.
The idea behind ALDECC is to keep contact with old and new friends connected via their experience with long-distance coach travel, through the weekends away and newsletters.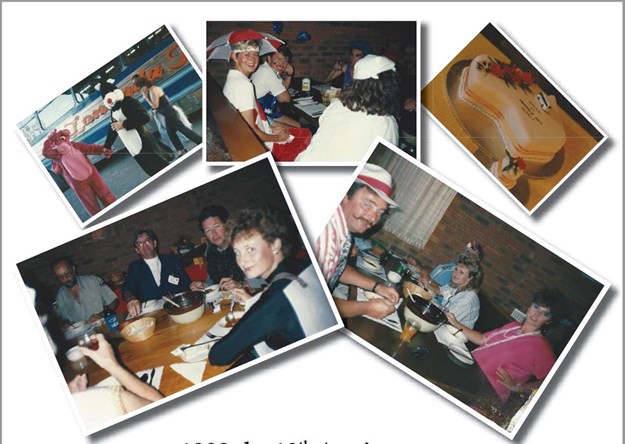 The newsletters became a way to keep the committee in touch with the members with plans for the weekend, and also to let everyone know what was happening on the road, between reunions.
The comradeship born out of this shared interest of "Life on the Road" - be it past or present – is the members' common bond.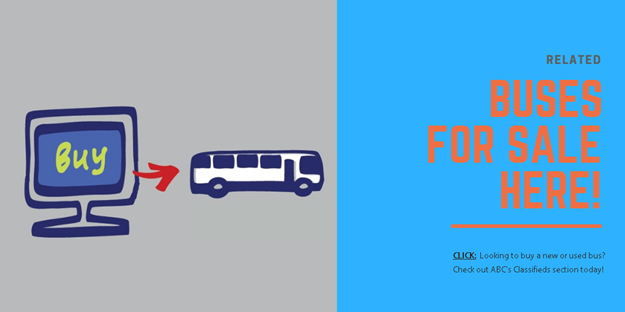 Subscribe to our newsletter
Sign up to receive the ABC e-newsletter, digital magazine and other offers we choose to share with you straight to your inbox
You can also follow our updates by liking us on Facebook.