ABC ISSUE 378 – OUT NOW!
---
This year could prove critical in shaping where public transport and electro-mobility is all going. Yet, while many of us think about EVs being buses, if it's 'cars' for the masses then we might just 'miss the bus'.
Firstly, a flashback. And there's no point having a flashback unless you can share it with someone – and that person right now is you.
Picture, if you will, flicking on the TV mid-to-late 1970s (work with me here please, Gen Z-ers) and hearing that iconic sitcom theme that went a little something like:
"… Who'd have thought they'd lead ya, (Who'd have thought they'd lead ya),
"Back here where we need ya, (Back here where we need ya).
"Yeah we tease him a lot 'cause we got him on the spot, welcome back …
"Welcome back, welcome back, welcome back…"
The hit US show Welcome Back, Kotter's theme song is just indelibly etched into my brain, not only because it was a catchy tune at the time, but mostly with me having a similar surname and every wise guy throughout my school days thinking how cool it would be to break out in song every time 'Fab' (my nickname) walked into class.
Yep, quite funny the first 47 times, but after that … well, you get the picture.
On that note, ABC magazine 'welcomes back' Mercedes-Benz into our monthly bus deliveries section. It's been a long, long time since they were out – a decision from the top down in Europe, I believe – but thanks to constant efforts by MB movers and shakers locally here, they are back in the game, as it were. You can check out the January 2019 results from page 58. Oh, and again, this data is proving ever more crucial to help show how we as an industry are going and such info is provided by all manufacturers at their discretion. So … well … as my father told me many moons ago when I was but knee-high to that proverbial grasshopper: "A man is only as ever good as his word is."
Interestingly, googling stuff about that old TV show revealed it was launched at a time of racial turmoil in the American school system, notably Boston, where a strategy of 'busing school kids' to various 'segregated' schools was occurring. It just goes to show buses have, you know, always been there in our society helping shape it to some degree.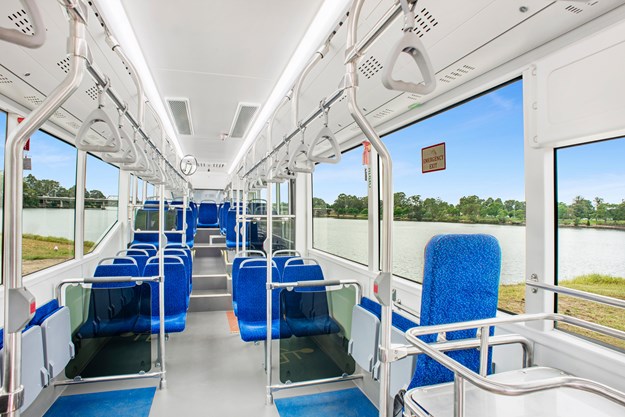 ELECTRIC FUTURE
Similarly how buses and public transport have helped influence and change the lives of billions of people globally in the past, the trend seems set to continue into the future with all things automated and electro-mobility picking up pace. Or at least the discussion and trials of such.
Only recently was there a bus industry submission to a Federal Government Inquiry into the implications and applications of automated mass transit, which should help decision-makers and policy-thinkers to better 'crystal ball' Australia's transport future.
The Bus Industry Confederation is doing some solid work in that regard here, so a deserved pat on the back – because, let's face it, often governments work in 'lag' when new technology or social issues arise fast and so political types need to be 'lobbied to' with the best, most accurate information as soon as possible, so that correct policy decisions are made. That is, without it they'd know jack!
The crucial point I can see raised through such discussions is that this whirlwind (whirlpool? Whatever!) of emerging electro-mobility – not so much the idea of cleaner-running vehicles because the distinguishing factor is the establishment of massive charging infrastructure – looks at all vehicles, not just buses and public transport, which is something we all may think of first instinctively.
If electric car use merely substitutes internal combustion engine car use, in terms of pure numbers of vehicles sold and used on our roads, then this opportunity to promote the use of more buses and public transport instead might just end up getting the biggest, swiftest kick to the balls – so to speak.
Put simply, if we don't get more, or the bulk of, the future generations of people using public transport and buses, the type of cars and buses being used isn't going to matter at all. We need to use any electro-mobility and automation transition – even if we bluff it – as the wedge between personal vehicle use and mass transit, then twist it carefully so it skews things 'our way' and pro-bus.
It will indeed be interesting to see how things pan out, so stay tuned.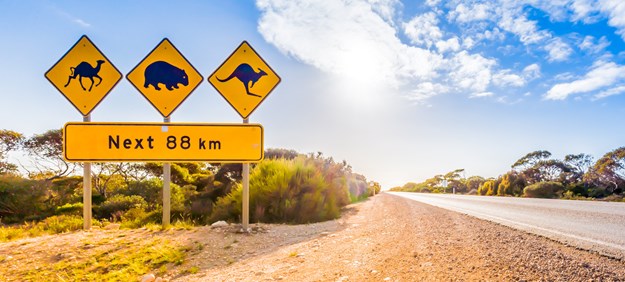 JUDGE JUDY
As per our cover story this issue, there's a very interesting NSW Government-endorsed electric bus trial happening during the next six months around Nowra, where operator Premier Motor Service is smartly running a new Yutong E12 e-bus along a route and pattern of use mirrored by a modern diesel bus.
As mentioned above, all this sort of real-world data should prove crucial for so many governments, companies and organisations nationwide – matched with whatever data collection they've been doing themselves – to help really examine the value and pros and cons of e-buses and fully fledged public transport use, in localised conditions, before passing judgement, etc. You can check that all out from page 20.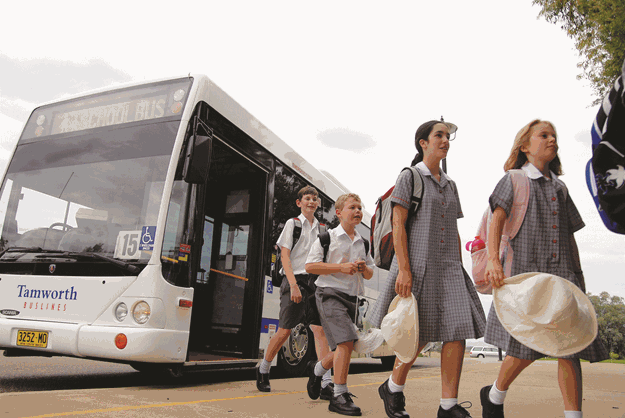 BEST OF THE REST
Also this issue we have a few expected and also unexpected things in the kitty for you. We headed out to Alston Coaches and Buses in North Melbourne to have a chat with owner-operator Fazlaan Farook and got his take on the luxury coach travel market.
Then there's our OEM Telematics Guide, which continues the theme from late last year, but focusses on a few popular localised systems in use throughout Australia.
Plus, we headed out to Sydney's West recently for the start of Bus Safety Week, where operator Busways held an entertaining and insightful 'Coffee with Cops' gathering. Here a whole array of bus safety and accident prevention tips and hints were chatted about, plus there was an awesome latte or two to be had.
And finally, a bit of a quirky one this one. We help commemorate and celebrate the 40th anniversary of the Australian Long Distance Experienced Coach Crew (ALDECC) gatherings, which is an awesome collection of funsters and interstate coach travel-related ex-staffers who meet every year to reminisce and have a yarn or two about the good old days. They are passionate 'busies' and help illustrate again how buses and coaches have affected so many of our lives over so many years. Great stuff.
Other than that, same you-know-what but with just a different 24 hours. Or something like that. ;)
Until the next thrilling instalment…
Subscribe to our newsletter
Sign up to receive the ABC e-newsletter, digital magazine and other offers we choose to share with you straight to your inbox
You can also follow our updates by liking us on Facebook.