IN TRANZIT – TRANZIT GROUP, NZ
---
OPERATOR: SEVEN MONTHS SINCE its first fully battery-powered electric buses hit the road in Auckland, NZ, 90-year-old-plus Tranzit Group is proof that age has no limit.
Being one of the first bus companies in the southern hemisphere to introduce the first fully electric bus fleet comes as a result of a decade of research and development by the Tranzit Group.
The third-generation business is led by brothers Keven and Paul Snelgrove, who have always had eyes on the long-term future.
The pair has been busy reinventing the company for the long-term; an important step in the evolution of bus transport in New Zealand.
They've got into the field of electrical buses while everyone else is just thinking about it.
The reason the family-run business has been in operation for 90 years is because it's "not stuck doing the same thing", Keven explained. "Our competitors probably think we're pretty bloody game to be doing what we're doing as no one else has done it; we've really pushed the boundaries," Keven said.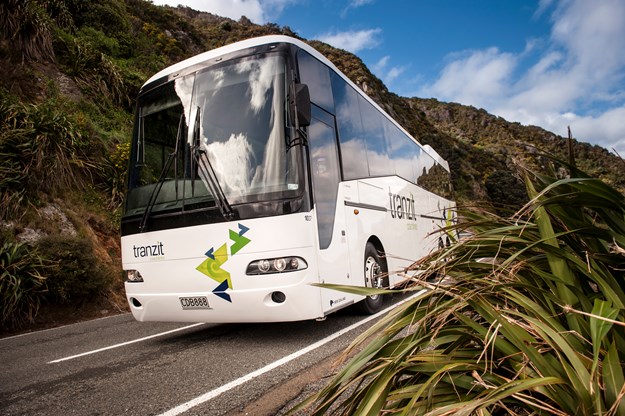 Teaming up with the Greater Wellington Regional Council, whose vision was to be the first region in New Zealand with an all-electric bus fleet, Tranzit Group now runs 10 electrical buses and will increase the number to 32 by 2020. The new low-emission double-decker buses replaced the older diesel and trolley buses, which were phased out last year due to their unreliability, the high cost of upgrading and maintaining the infrastructure, and incompatibility with new bus routes, according to the Greater Wellington Regional Council.
Poised to lead the country to a cleaner, smarter transport future, the council selected Tranzit Group for eight contracts because of its commitment to employ as many bus drivers as possible from the region's existing workforce.
Tranzit Group has hired 165 new drivers over the past two months, with a plan to employ another 215.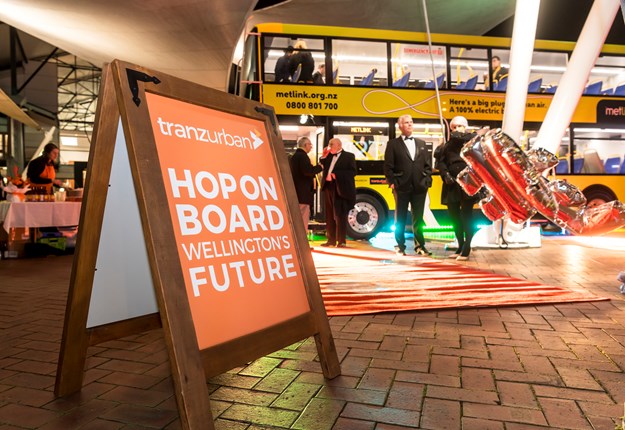 "When we kicked off we were about 70 drivers short, but as of the last two months we're on target to being 100 per cent," Snelgrove explained. "We've had a lot of Uber, taxi and truck drivers apply; because we've been in the spotlight lately we've had a pretty good uptake."
The environmentally friendly bus fleet is set to improve air quality and reduce emissions of harmful pollutants by at least 38 per cent in Wellington.
With 1,000 buses in their fleet, Tranzit Group aims to replace them all by electrical vehicles.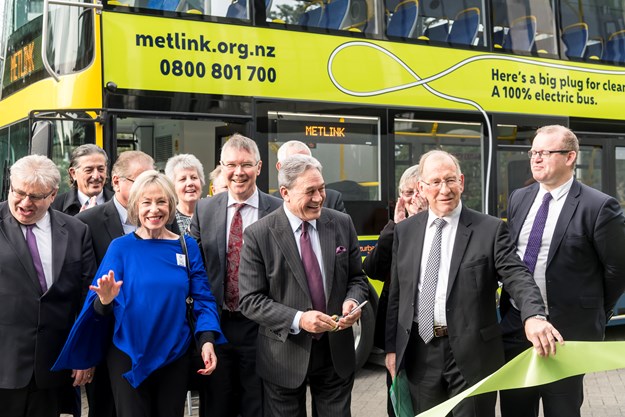 "That will absolutely happen, I've got no doubt about that," Snelgrove said. "Over the next 10 years in urban buses you will see a massive shift from diesel to electric and the biggest point will be the infrastructure.
"If we're charging buses in seven minutes and we're doing 70 to 150km on those type of chargers it's not too far in the distant future we start looking at long-distance vehicles," he added.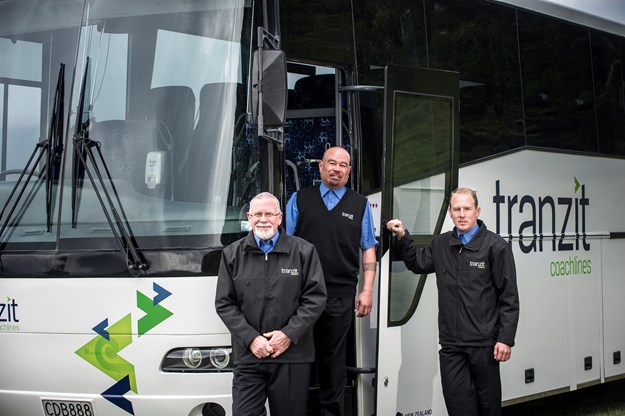 It wasn't hard convincing the company's drivers to accept the new fleet, saying, "once you've driven one you don't want to go back to a diesel".
"It's like driving a manual car to an automatic car, all of a sudden everything is easy and it slows down at a good pace," Snelgrove explained. "And, on a hilly route it's got a much better acceleration than what a diesel has; to be honest, the double-deck electrics are much easier to drive around the city because they are smaller and shorter."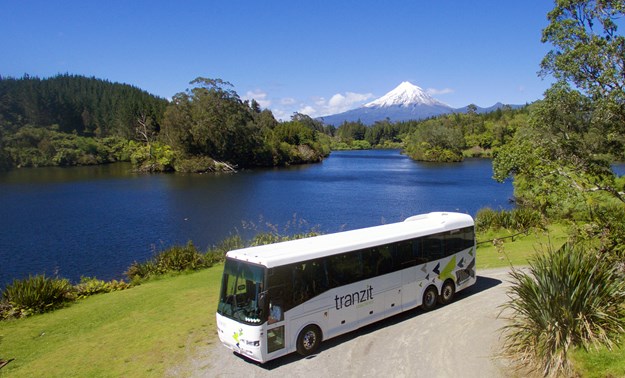 MORE THAN MONEY
Once known as the Royal Blue Bus Service in the 1950s, Albert Snelgrove established the company with an 18-seater Graham-Paige Special Dodge bus he bought with a loan, running services between Carterton and Masterton. Now, 90 years later, the group has a fleet of 1,000 buses around New Zealand and is still owned and operated by the same family with Albert's grandsons Keven and Paul at the helm.
The first bus was painted grey, the only colour available at the time, and operated as Grey Bus Service.
When petrol rationing hit because of World War II, the demand for public transport grew along with Albert's bus fleet. The buses were painted blue and transformed into the Royal Blue Bus Service.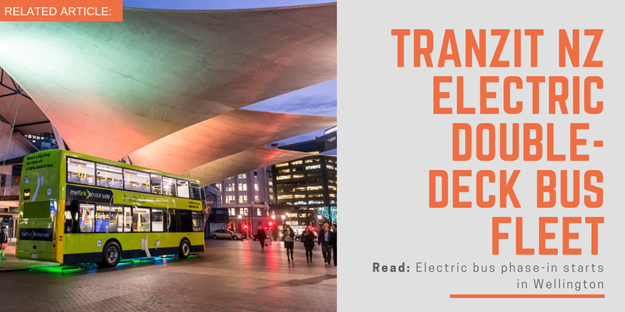 One of Tranzit's successes was gaining a contract for the Rugby World Cup 2011. It operates urban services for various regional councils around the North Island and offers bus and coach hire.
The company's very first service in 1924 was a school bus run and, to this day, it transports students to and from school efficiently and safely.
"At the end of the day, if we're here just for the money we're in the wrong game," Snelgrove said. "My brother and I look at the company as we're the caretakers, so it's all about long-term goals; it's not about the short-term profits."
With challenges turned into opportunities, Snelgrove says the company prides itself on its team.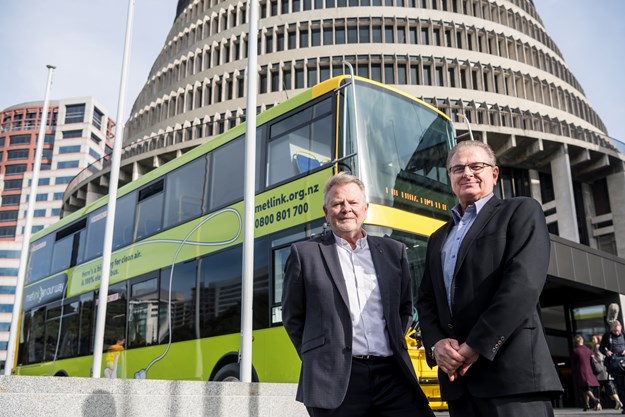 "Having a good team behind you is your number-one challenge in life; if you don't have a good team within your workshop, drivers, managers [etc] … every single person in our place is key and that's the biggest challenge in life making sure you've got the right one," he added.
"We've got awesome people working for us and with us and because we work on the frontline we involve them.
"We'll be in the workshops working out what issues we've got and we get down to the nitty-gritty and find out what the real issues are and I think that's the key thing: it's because you know how everything works."
Tranzit Group now owns and operates six workshops.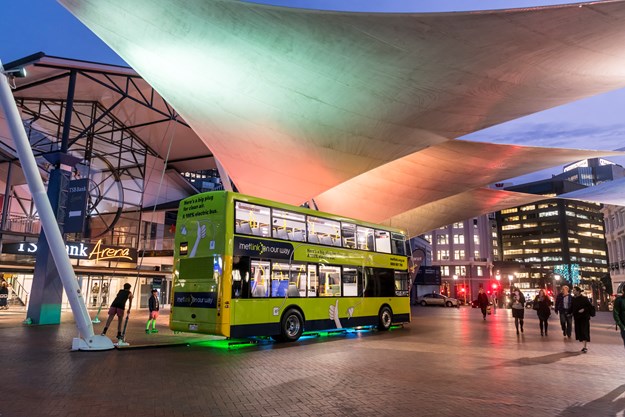 THE SKY'S THE LIMIT
Currently in talks with a couple of customers interested in electrical vehicles, Snelgrove says the company's in a good position thanks to its forward-thinking board.
"We're pretty fortunate because we have a proactive board that have stuck with us on the project and it's not a cheap venture; the double-deckers have cost us close to a million dollars trying to get them on the road," he added.
"The charging infrastructure has probably cost us another $2.5 million.
"We had to put chargers [in], which we had to connect to and we needed a serious amount of power in short periods; there's been a hell lot of work just putting that together. We've got another couple of customers who are talking to us at the moment about possibly running an electrical vehicle fleet for them, so it's a good place to be."
Being innovative is the only way forward, he adds.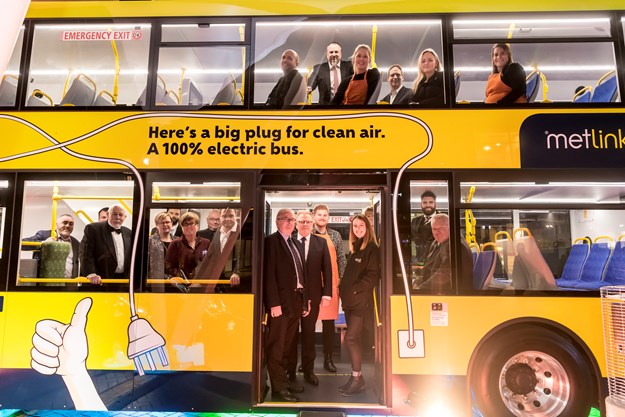 "Everything gets down to price in this industry and sometimes you can't always win on price and you have to have something else and I think being able to deliver electric vehicles to the city at a realistic cost was attractive to the regional council and it's probably why we're here doing the runs now," Snelgrove explained.
"It's very hard getting returns as it's a very competitive industry. If you've a small business and you've got a high capital outlay and you're paying bank debt it becomes very hard.
GREEN MACHINE
Tranzit NZ states: "Ensuring our children – and their children – and their children – get to enjoy New Zealand the way we have is very high on our list of priorities."
 "We strongly believe in protecting our country's beautiful natural environment, but we also understand that our vehicles can contribute to its deterioration. As such, the Tranzit family is committed to continuous environmental improvements and awareness.
"Our dedicated environmental team is charged with promoting responsible tourism, and our Qualmark Enviro Silver Award – which is awarded to companies committed to reducing their main environmental impacts – proves we don't just talk the talk, we walk it too," it says.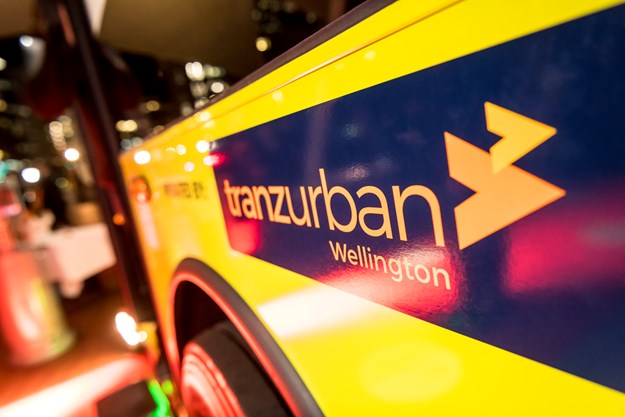 Subscribe to our newsletter
Sign up to receive the ABC e-newsletter, digital magazine and other offers we choose to share with you straight to your inbox
You can also follow our updates by liking us on Facebook.