DIESEL AND DUST – GO WEST
---
OPERATOR: Born and bred in Western Australia, both operator Go West and bus builder BCI used their long-standing relationship when it came to a crucial mining bus fleet update. ABC got a little dusty to get to the nitty-gritty of it all.
It's dusty and rugged and usually searingly hot … basically kind of like Mad Max in hell in some alternate universe. But whatever it is, it's no place for buses that can't handle the pressures of such hard environments.
Western Australia operator Go West has been in business for more than 20 years and was started by Stan Haoust, father of David. Its split of mining/ industrial-related work would be 60 per cent, explained Haoust Jnr.
"I say it like that due to the complexities in the description. From gas projects to mining projects to construction projects – they are all industrial in one way, shape or form, with a common theme, which is moving workers to and from their work site in the safest and most comfortable way to reduce fatigue," he explains.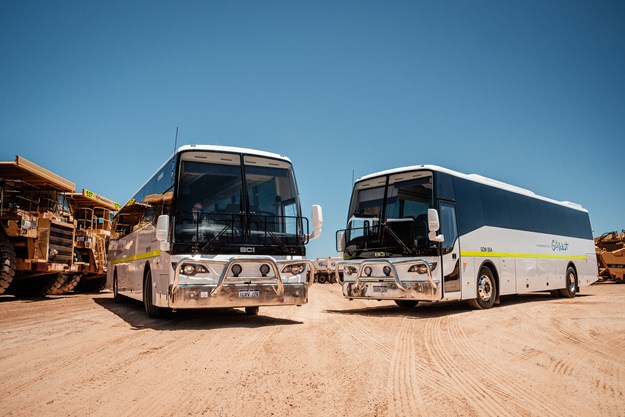 "Our other 40 per cent is a made up of government school services, route service, public transport contracts, contracted tourism ventures in the forms of day tours for inbound groups and cruise ships, along with general public executive charter. All in all, we love moving people," he adds.
In essence, Haoust describes Go West's mission statement as to "make any journey possible. Through an adventurous spirit everyone can reach their destination."
The business provides integrated transport solutions in charter, self-drive, labour hire and mechanical services in the tourism, education and resources sectors to individuals, schools and organisations nationally.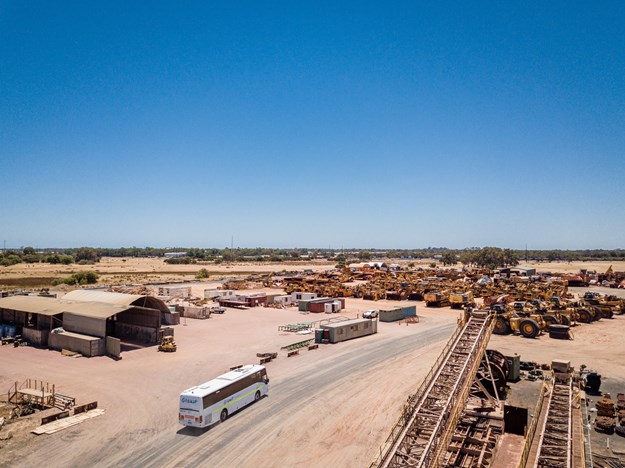 Its company values are: Family spirit – our people, our customers, our community; Frugality – we choose to fly economy, so our savings become yours; Adaptive – we have the courage to have a 'can do attitude'; and Innovative - we think 'outside the bus'.
So what's in the massive fleet right now?
"We have 57-seaters, 55-seaters, 43-seaters, 33-seaters and 22-seaters in various applications, including 4x2 and 4x4 versions of buses.
We regard ourselves as the integrated transport solution bus company with remote area specialties, so if you need to move one or 1,000 people over any bit of country in Australia we have the expertise, experience and knowledge to journey manage and provide a team to execute the project in the safest possible way," Haoust explains.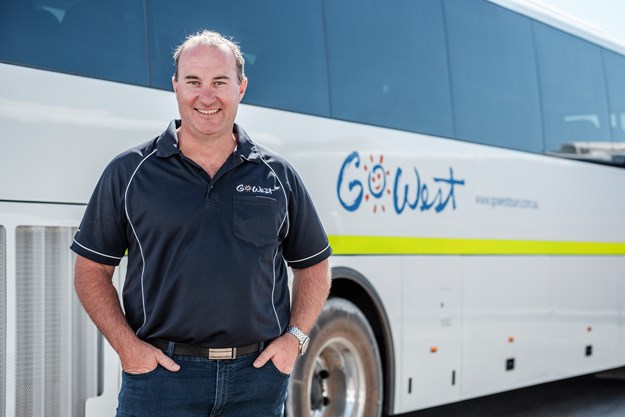 "We have contracts as far north as Darwin, Cape York and even Groote Eylandt, bus services in central Australia and the majority all over Western Australia top to bottom.
"BCI buses play a large part of the Go West remote area strategy due to their reliability and their fast after-sales service. It keeps us busy and we thrive and excel as a team in this busy environment," he says.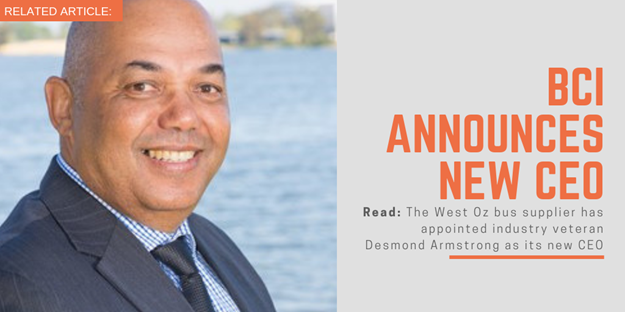 BUS UPGRADE
So what are Haoust's current general observations about the mining scene in WA now? Is it back on track and to what extent, or are things the same?
Speaking insightfully, he explains: "The WA economy, which is somewhat underpinned by mining, is continuing down a path of slow and steady recovery from a recession that basically started seven years ago. This was very challenging for all business in WA, not excluding ours – however, clever fiscal initiatives by our team allowed us to stay competitive and ahead of the rest in troubled times.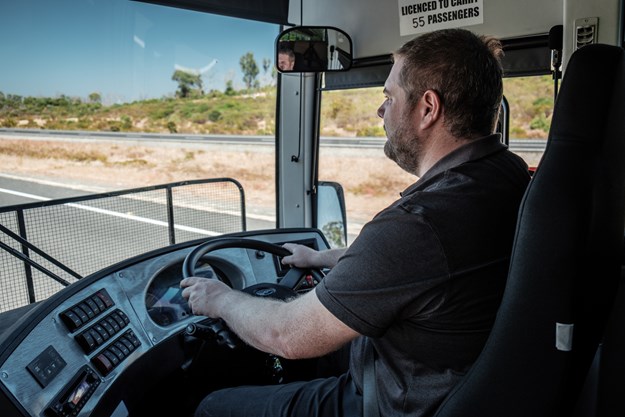 "There is still some domestic political issues and some turbulent global trade issues ahead, which will affect the WA mining fraternity – such as trade tensions between China and the US and its symbiotic reliance of WA mining exports, which affects the industry production of commodities such as gold and iron ore, which conversely affects the speed at which projects are executed and ultimately, for our business, how many buses they will need at what times.
"While the outlook for WA is broadly positive, now is the time not to be complacent and take advantage of new opportunities and `morph' into the new way of doing business in 2019 and onwards."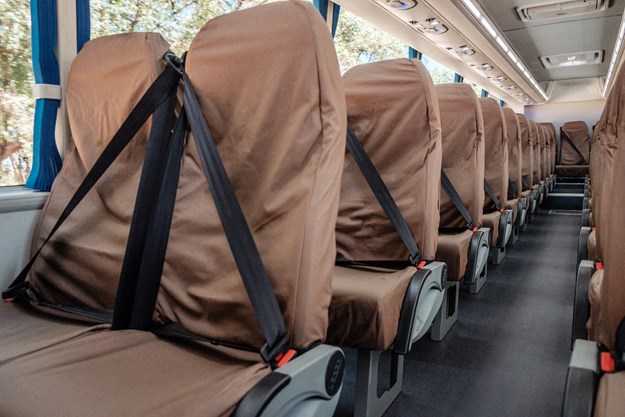 WHY BCI?
"We have followed the BCI journey for many years from the humble beginnings in South East Asia to the large mega factories in China now," says Haoust.
"With every business it takes time, experience, investment in development, wins and losses to learn and ultimately have a product reliable for the Australian market.
"BCI have proven their reliability through long-term commitment and hard work by all their team. We, as a company, saw the BCI product (in our opinion) start to flourish back in around 2007, when we needed coaches for the mining industry that were well suited, easy to work on, reliable and cost effective. BCI ticked these boxes and, as a company, were able to provide to the mining industry a new chapter and standard of easy automatic drive, superior, air-conditioned, comfy coaches, when the mining industry  was used to `in the main' second-hand manual ex-touring coaches with poor performing air conditioning not suitable to dusty mining conditions.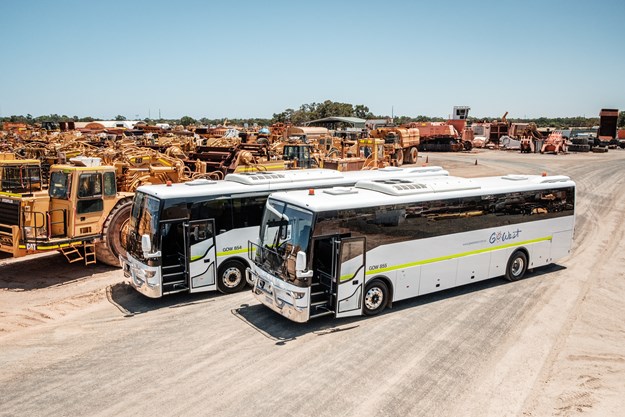 "Over the years we have purchased more than 80 BCIs and recently we have ordered more than 10 and continue to work with the company to better improve the quality for our valuable customers," he says.
"We always provide a fair tender process for other companies to submit buses and prices and are always open to new models and companies, so we stay vigilant to our client needs, which is why we have a range of other brand buses in our fleet as well."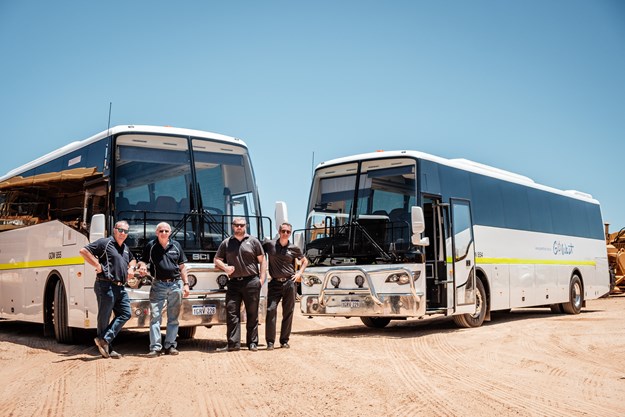 TOUGH STUFF
According to Haoust, the buses work in some of the harshest conditions known to man, from temperatures reaching 50 degrees, traversing through dust storms or monsoonal mud and sludge, doing 400km one way.
"You could think you are on planet Mars sometimes when you are amongst the `Red Pindan of the Pilbara', but then you could be also on nice country bitumen road and short runs only travelling 15 kilometres per day." 
Regardless of the conditions the same safety and performance features need to be met for Go West's customers and their passengers. Most have worldwide documented safety protocols for their businesses and the buses and coaches need to have, as a minimum, an air brake system, automatic transmission, luggage bins, three-point seat belts, superior air conditioning, air suspension, block-out curtains, reverse alarms, isolation points, bull bars, UHF radio and flashing beacons.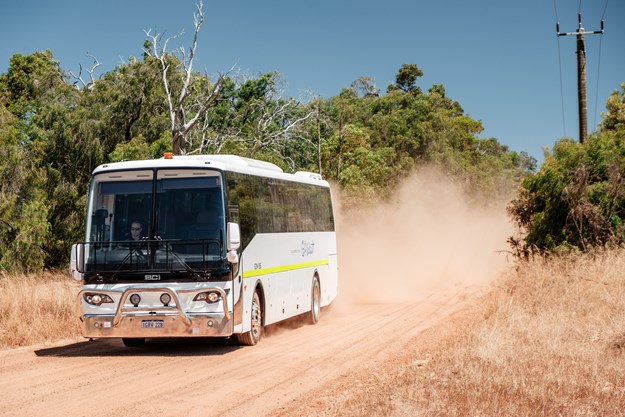 However, moving forward, the clients are looking for more safety features, such as door safety systems like RTA-146, electronic braking systems, electronic stability control, tyre pressure monitoring systems, rollaway protection, fire suppression, fatigue monitoring system, in-built in-vehicle monitoring systems, in-bus communication systems with driver duress, CCTV system and electronic work diaries.
"The list goes on, but again the main directive is towards passengers' safety and driver safety more so than actual performance of the buses."
For such work, certain things needed to be met by BCI in terms of modifications and additions to handle the driving conditions.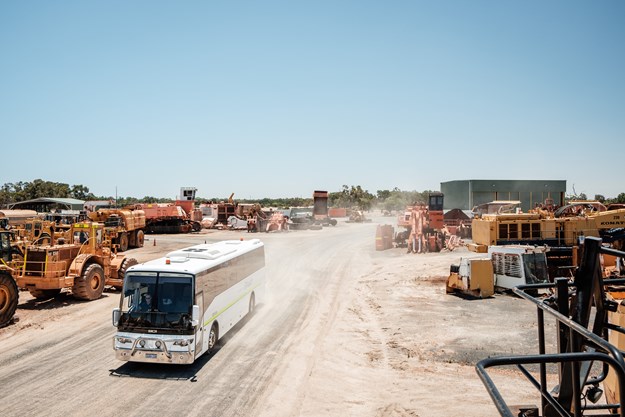 Haoust says custom specs vary from customer to customer, but as a general rule additions such as: engine stone guards for flicking rocks, one-piece mud guards at the rear, transmission guards, Anderson jump-start plugs, bull bars, window stone guards – all designed to protect and provide continuity of service of the buses on potential gravel road conditions, so they are very important. He says BCI's innovative approach has achieved these specs prior to delivery to Go West Tours.
In terms of life expectancy of buses in such hard conditions, Haoust says is philosophical about it all.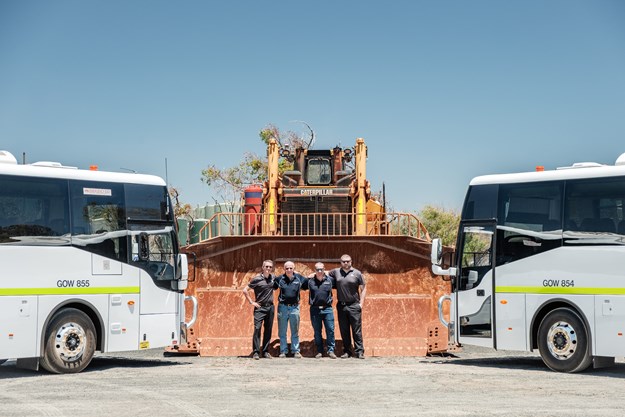 "We like to think as a general rule 8–10 years depending on the individual bus's performance and also market trends, along with customer requirements is what our company works towards to compete in the industrial market place.
"However, sometimes – to my detriment being a bus enthusiast – if you find a good bus, like a girlfriend, you can fall in love with it, keep fixing the problems in the relationship, and it is hard to let it go sometimes… And then it conks out," he said.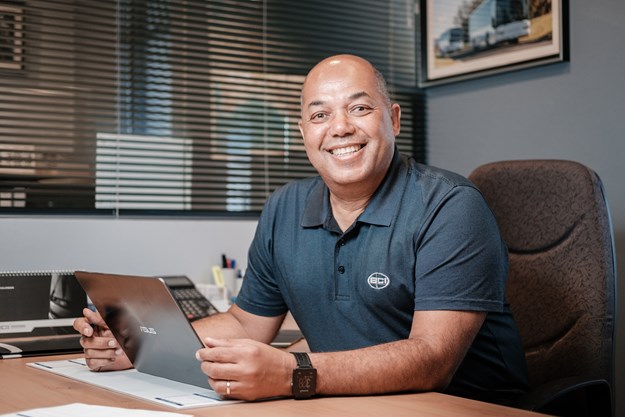 TRANSPARENCY IS KEY
"BCI has a flexible and proactive approach to Go West in designing the buses to their needs," says BCI CEO Desmond Armstrong.
"Transparency in our communication provides our engineering and after-sales teams with ideas and suggestions in order to improve not only customer's satisfaction, but also the product's finish, taking it to the next level and constantly incorporating updated features to our buses in order to enhance our customer's performance in mining operations.
"Not all bus designers understand the need for special features in the hostile Australian Outback environment and Go West has always appreciated BCI's attention to detail through its long-term collaboration with us, which has undoubtedly influenced their decision to select BCI – together with our buses proven record operating successfully in the Pilbara and Northern Queensland," he adds.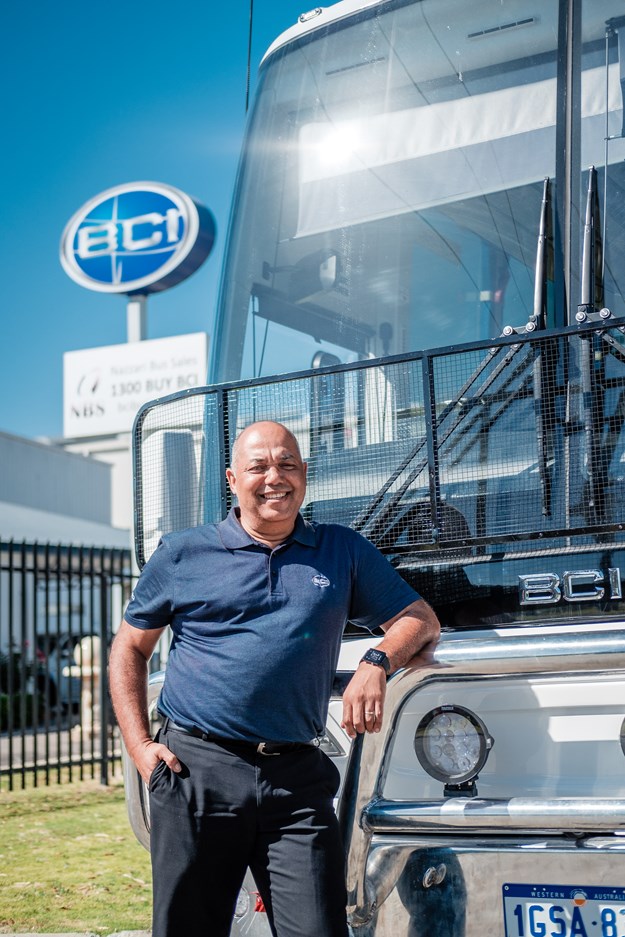 VAST TOPIC KNOWLEDGE
As Armstrong explains, BCI is a frequent supplier to mining operators, and in many senses it has specialised in this area of business since its inception.
"We have followed the mining industry and adapted according to it. Our Fleetmaster has been in constant evolution and continues improving.
Every year our buses benefit of the required upgraded features to a point that it helps us to develop our different range models facing the highest challenges that such a competitive industry demands," he explains.
"Safety has always been a main concern for the end clients, but comfort for bus drivers and mine workers have become increasingly more important in order to help them reduce stress and relax when travelling to and from the mining sites.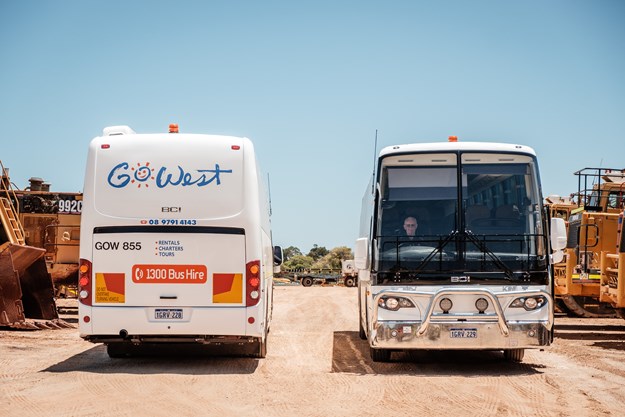 "Design, engineering and technology advances assist us as manufacturers to continuously improve our BCI Fleetmaster solution and, therefore, provide a 'friendlier' space for passengers in their journeys through one of the harshest environments on Earth."
With conditions that harsh, BCI says it has the support structure and warranty back-up for most occasions.
"BCI looks after Go West with a full warranty support and service based
on their needs and our mutual and successful history working together. Northern regions of Australia can experience extreme conditions, flooding and mud in the wet, dust and heat in the dry, so consequently Go West buses are subjected to greater than normal force major events."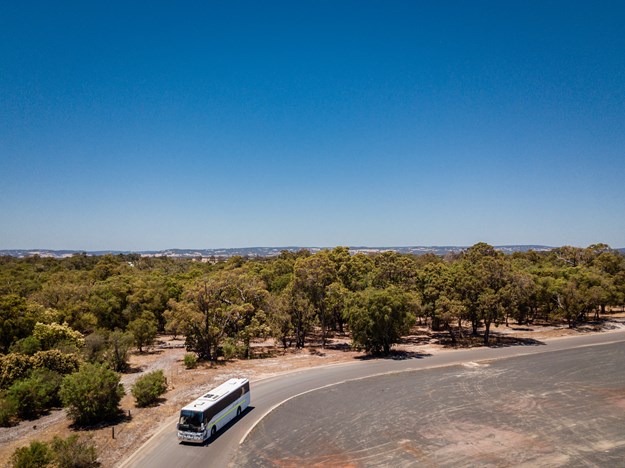 THE ELECTRICS
"One effect of this is electrical faults that are very difficult to isolate," Armstrong explains.
"On the rare (but difficult) occasions where this has occurred, Go West's mechanic while out in the field has been able to conveniently call a BCI technician, in the same time zone in Perth. The BCI technicians have systematically worked with the mechanic to isolate the problem areas, giving the mechanic the best chance of rectifying the fault quickly in the field.
"Go West's experience with the BCI technical team, such as this convenient support for in-the-field mechanics, as well as the convenience of spare parts supply 'just down the road in Perth' have been key factors in their selection of BCI buses for mining operations contracts," he says.
In terms of the rest if the buses and the timeframe for delivery, BCI says it's on it!
"We're now assisting Go West in part of their mining fleet replacement process. One of the key factors why they have chosen BCI as a reliable supplier is our efficiency and availability when delivering the vehicles always at the required timeframe, which could sometimes be very short due to mining business unique conditions," Armstrong adds.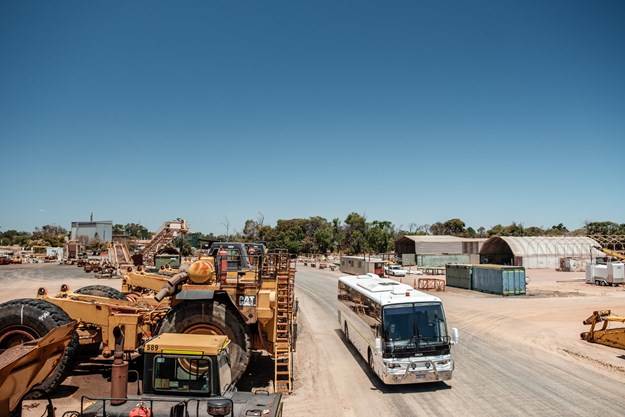 "We have proven to Go West that our system to anticipate short notice deliveries can work, particularly for models as the BCI Fleetmaster, whose versatility but also high specialisation level in a specific application demand a rigorous 'planification' and coordination between production and logistics.
"This is to ensure sufficient stock level is guaranteed and can reach any of our dealerships in Australia when needed.
"We base the entire process combining our experience, communication with our customer's network and market analysis that allow us to anticipate fluctuations in the demand before they occur.
"In the mining business, having the required stock at the dawn of a new boom in our country, makes a huge difference and BCI has always been able to interpret the right signs when it's about to happen.
"Born and bred in WA, that runs in our veins!"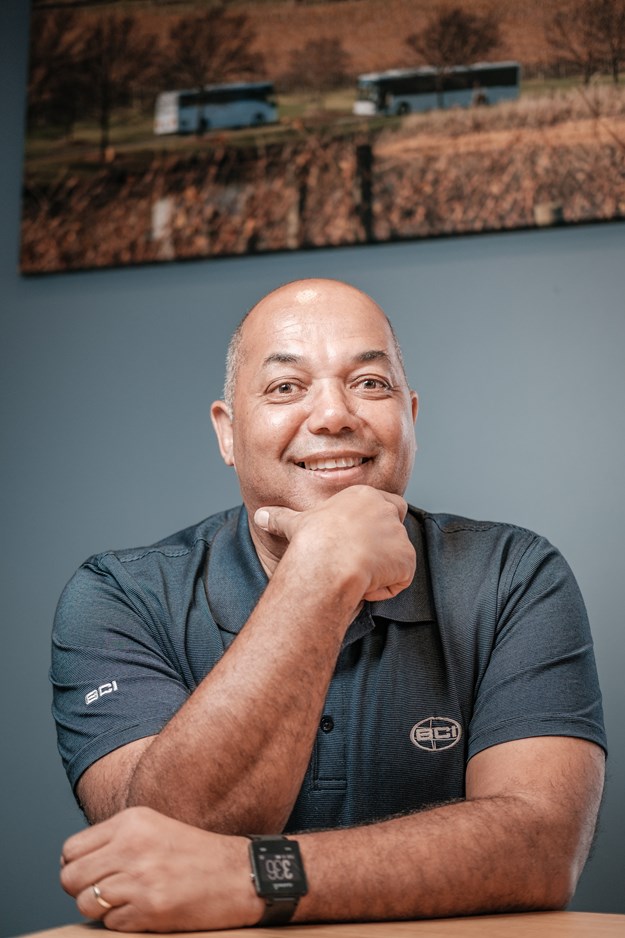 MEETING THE CHALLENGE
BCI has supplied more than 80 BCI buses to Go West since 2009, predominantly 50 and 30-seater coaches – a strong endorsement of Go West's confidence in BCI quality, design and service, the company says. Furthermore, well before 2009, Nazzari Bus (predecessor of BCI in Western Australia) have looked after Go West buses servicing and supplying parts for them, but also selling different brands of buses to the Bunbury operator for years.
How was BCI able to win their business?
As BCI CEO Desmond Armstrong explains, "BCI and Go West have a very fluid communication at different levels, being in contact on a weekly basis to sort out after-sales day-to-day matters, but also to discuss any potential opportunities in the market where BCI buses could be the ideal solution.
"In the present Go West mining fleet renewal project, BCI Fleetmasters have been selected for their reliability and after-sales support. Go West needed to be confident that they could rely on our vehicles in remote locations, and their experience over the years comparing BCI buses with others in their fleet convinced them that BCI could provide the certainty and reliability needed for the harsh conditions and remote locations for mining transportation.
"BCI's technical know-how and support available in Western Australia are major factors influencing Go West's decision to select them as a preferred supplier," Armstrong explained.
Specs
MODEL: Fleetmaster 55
CHASSIS: Monocoque space frame, rear mount engine, right hand drive
ENGINE: Cummins ISL 8.9 l Euro 5 320hp max output, ISL 320: 236kW (320hp)@2100rpm, 1300Nm@1100 - 1500rpm. Optional: Cummins ISB 6.7 l Euro 5 - Max output: 300 - 221kW (300hp)@2300rpm, 1100Nm@1200 - 1800rpm
TRANSMISSION: ZF six-speed automatic transmission with retarder. Optional: Allison T375R six-speed automatic transmission with retarder
AXLES: Front –IFS type, 7,000kg with Knorr disc brakes; rear – full floating type 11,000kg with Knorr disc brakes
SUSPENSION: Air suspension, 2+4 bellows, front and rear sway bars
BRAKES: Wabco ABS, dual circuit air system, Knorr disc brakes
WHEELS/TYRES: Aluminium wheels. Tyres: 295/80R 22.5, Double Coin tubeless (7). Optional: Steel
STEERING: Bosch 8098, adjustable column for height and rake
FUEL CAPACITY: Approx. 400L located behind front axle
WEIGHT: 18,000kg (GVM)
DIMENSIONS: 12,360mm x 2,500mm x 3,450mm
BODY: Fibreglass front and rear header panels, one-piece fibreglass roof, fiberglass stretch panels (option fibreglass), aluminium lower skirt panelling, Australian standard Supagal steel frame
SEATING: 55 three-point safety belt reclining passenger seats complying with ADR 68, Grammer air-ride driver's seat with automatic reset, three-point safety belt. Optional: 48 to 57 seats
INTERIOR: Sege seats
MISC.: MCC Husky 353 heat / cool AC with bock compressor. Option: Thermoking heat / cool KRSII PLUS 1004 AC with X430 compressor
Subscribe to our newsletter
Sign up to receive the ABC e-newsletter, digital magazine and other offers we choose to share with you straight to your inbox
You can also follow our updates by liking us on Facebook.