ABC ISSUE 377 – OUT NOW!
---
If you're reading this now then you've made it through the Christmas and New Year holiday break. What's in store for 2019? Change, or more of before? Who knows? And then … there are the bugs.
You hear an interestingly weird story once, that's kind of cool. You hear about something similar twice, it's bit of a 'co-inky-dink'. But thrice? Hang on! Hold the phone!
I can't say who and where – as names are being withheld to protect the innocent (not really, just always wanted to say that) – but, from what I can tell, we are under attack. That's right, the Australian bus industry is under attack and it's not coming from within. It's an external phenomenon and, get this, they are not even human!
Extra-terrestrials? No chance. Supernatural beings? That would be too easy. What are they? Think movies, think Men In Black, think bugs! Sticky-icky nasty something-or-other bugs – and they've successfully prevented a few key bus manufacturers from delivering their latest bus product into Australia.
The good news is by doing so it means the 'stink bugs' are being detected, ships quarantined and the bloody things being fumigated – read: executed.
Only last year were stink bugs found on a fourth car carrier heading to New Zealand and the outbreak seems to have affected some Aussie bus deliveries late 2018, as well. And it's a big, costly issue.
As the Australian Department of Agriculture and Water Resources states: "Brown marmorated [what the…? – Ed] stink bugs pose a high biosecurity risk to Australia because of their tendency to hitchhike, highly mobile nature and the lack of effective lures.
"If it established in Australia, this pest would be extremely difficult and expensive to manage, partly due to its broad host range. Preventing an incursion in the first place is a high priority for government and industry, and we need your help."
Exotic to Australia, the insects are from East Asia with a distribution throughout East Asia, North America and Europe. How do they get there? Backpacking in an old VW Kombi bought dirty cheap online, one might have first thought, but it seems they are excellent hitchhikers on imported goods, vessels and aircraft, putting at risk more than 300 agricultural and ornamental plants, according to the Department.
At last account, said ships were diverted and taken care of and deliveries should be due soon hopefully, albeit a little off track. Not much any of the manufacturers can do or could have done, unfortunately, so anyone awaiting a new bus will hopefully be a bit of a legend and cut them some slack. Just sayin'.
As per above, it's best we collectively take a bit of time to do whatever needs to be done to stop the blighters entering into our beautiful countries and region.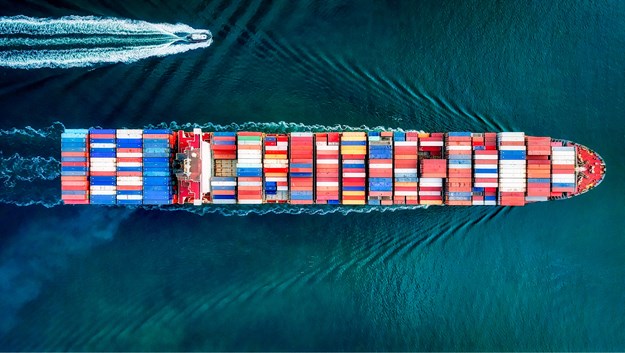 LET'S TALK ABOUT … SHOWS
Let it be said, every conceivable industry on the planet is not without its issues, and arguably the Australasian bus one is in that same game – but overall I'd say it's a pretty damned good one to be in – traditionally and even in future, depending how you see it going and where you sit. And a great illustration of this is at the range of state, national and international bus shows around Australia.
Largely under the umbrella of the Bus Industry Confederation, each state entity puts on, it must be said, pretty cool gatherings each year where the latest issues affecting all types of 'busies' are discussed and some great industry experts impart their thoughts and ideas. Always a great platform for a healthy discussion, it sets the tone for the event overall, which are usually backed-up by nice social dinners, lunches and functions throughout the duration.
Last year was a resounding success, capped off and highlighted by the very first joint Australia-New Zealand annual national conference held in balmy Cairns, Queensland. There is every likelihood the 2019 schedule will be equally fantastic and enthralling and perhaps more so given the BusVic 'big one' happening in October. This both conference and manufacturer display exhibition is highly anticipated now given the time gaps between each, so mark it in your calendars and get your travel and accommodation arrangements sorted early. In fact, that applies for all the state events.
I say this because given the feedback we got last year I made a special effort to not just extensively cover these events in the magazine, but to also include them online as part of our Summer Series – Best of 2018 programme. Specifically because of the uptake in international ABC online readers, I thought it best they see a bit more and learn a bit more about what's going on in our region – plus heck if that means x-amount randomly decide someday to come visit us for an event then so be it.
Which brings us to the locals. While there are so many people here that do attend events there are more so many others that mention how they'd love to go to one but never get around to it. Well, perhaps make 2019 the year to wipe this stuff off your bucketlist. There's plenty of time to put in for the days away – even easier with many of you being your own bosses (delegate duty, people. Delegate…) – so why not make this your year? Go on, you know you want to… ;)
Just check out the membership section of the Bus Industry Confederation website http://bic.asn.au/ for all the contact details of your relevant state bus organisation and further details.
FIRST ONE BACK
In our first ABC for 2019, Issue 377 looks at Volvo's B8R chassis and it taking on the challenge of the prior B7R's massive success rate globally, while also taking a Volvo B11R out for test spin at Compass Tours with a new Irizar i6S body on it.
We check out operator Go West in WA and see how its latest delivery of BCI transport buses are doing in the tough mining conditions north of Perth, while we have a quick look at bus electro-mobility in our guide this issue, examining some interesting fully electric and hybrid bus product.
Coupled with the latest (and last for 2018) bus delivery data, and a few cheeky pics from the recent BusNSW Young Leaders event, there's a little bit of something for everyone.
Until the next thrilling instalment…
Subscribe to our newsletter
Sign up to receive the ABC e-newsletter, digital magazine and other offers we choose to share with you straight to your inbox
You can also follow our updates by liking us on Facebook.