VICTORY LAP – KANGAROO BUS LINES
---
OPERATOR: In its 40th year, Kangaroo Bus Lines still does what it knows best – delivering a superior customer service throughout Queensland.
Kangaroo Bus Lines (KBL) is a family-run business that has made a strong mark within the Queensland market, developing a long-lasting relationship within the community. It turned 40 years old on October 27, 2018.
Established by Daryl and Jan Webster in 1978 with a fleet of nine buses, the company has grown from strength to strength, offering a range of transport services while becoming a leader in industry, innovation and sustainability.
Taking pride in moving people and connecting communities, KBL is strongly immersed in the tourism and education sectors, offering complete and personalised transport solutions.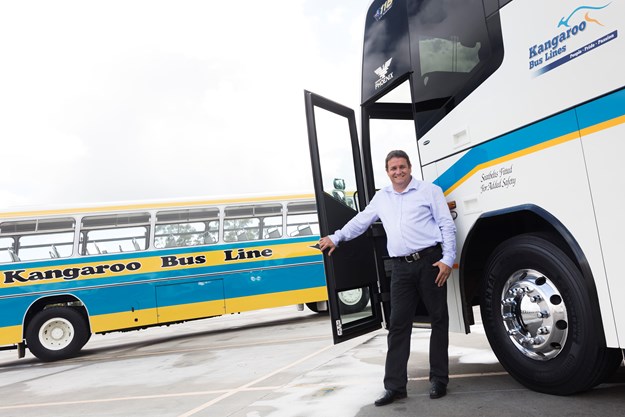 With a fleet of 130 buses across two depots and 210 staff, KBL's motto is: people, pride and passion.
CEO Darren Webster says the business has evolved thanks to the family's hard work and its people.
As Daryl and Jan's only son, Webster took over the reins in 2008 and is now grooming his own son and daughter to one day take over the business.
Located at the Burpengary depot, Webster reflects on 2018, describing it as a success.
Having signed a contract for the Gold Coast Commonwealth Games to assist transporting VIPs and spectators, KBL has proven that it can deliver what it stands for.
It was engaged by the State Government to provide support services for Queensland rail to handle any overloads or issues that may arise through the rail network. KBL helped shift excessive crowds, working directly with transport and main roads – a project that was pulled together in seven weeks thanks to the greater bus industry.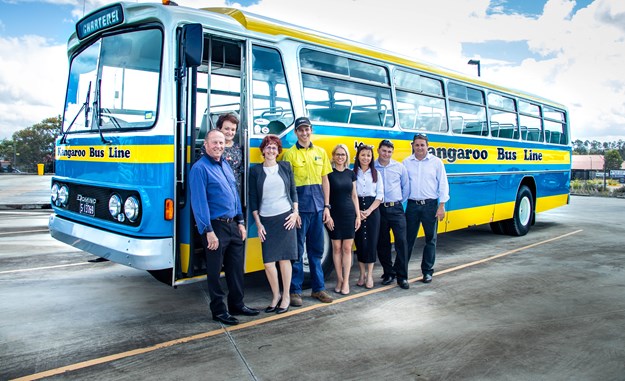 Some 343 KBL buses and 500 drivers and staff worked tirelessly for 11 days on the project.
"I think it gets down to having the right people around us, having the right management group and divisional managers and support staff in our organisation with the commitment, passion and pride to deliver the services," Webster said.
"KBL wouldn't have been able to do that without the support of my colleagues in the bus industry working directly with us to deliver those services and further my management team, and special events manager working tirelessly pulling it all together in a very short amount of time as we established a team of people to service that."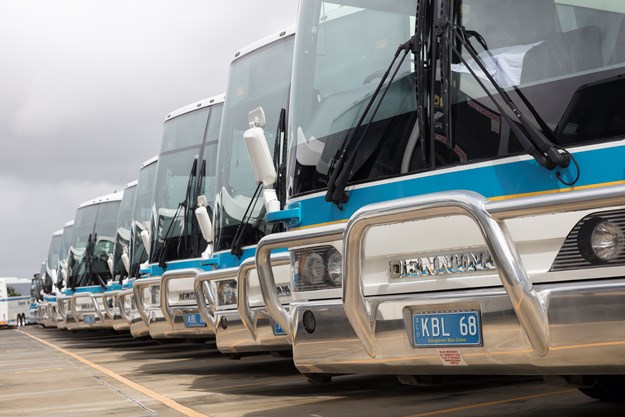 FUTURE CEMENTED
Taking home the top prize under the 'Tourism: Tours and Transfers' category at the recent Sunshine Coast Business 2018 Awards, KBL's focus on future growth has shifted towards the Sunshine Coast.
As a result, KBL has opened a second depot on the Sunshine Coast with a fleet of 12 vehicles, and is growing at a steady rate.
Being up against a strong group of eight finalists at the awards, all of which were judged on their written applications and final panel interviews, KBL had submitted a 5,240-word application and a short video on its YouTube Channel, capturing an intimate, behind-the-scenes look of the company.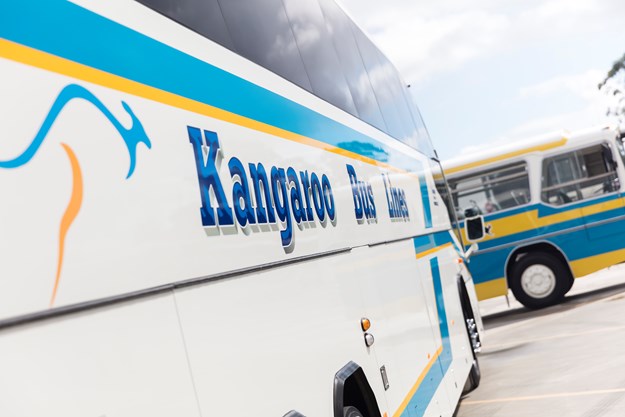 "To take out the award two years in a row was a shock to us as a group and I'm very proud of the work again that our manager and our people on the Sunshine Coast have done to deliver a quality tourism service with the KBL brand," Webster said.
"The awards have most definitely helped us and our brand on the Sunshine Coast."
Another year 2018 success for the company was the renewal of the Queensland Government Translink contract for another seven years, providing urban and school services to the community.
KBL has managed to hit all the targets thanks to its staff and strong technology systems, Webster explains.
It's about to launch an overall, custom-made software package that was developed by Redify.
"We've worked with Redify because we were unable to find something on the market that is an off-the-shelf product that would suit our style of business," Webster explained.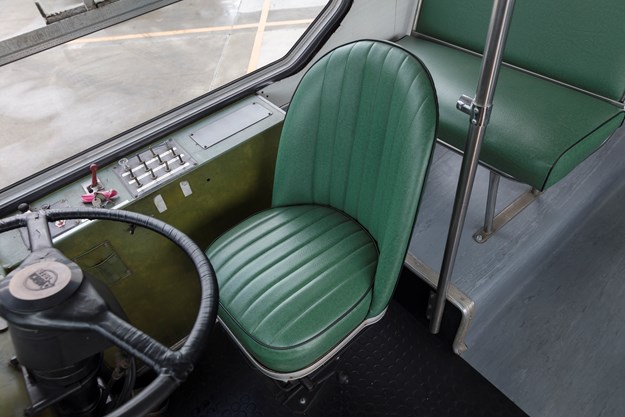 QUALITY DRIVE
With its head office located just north of Brisbane at Burpengary – between the CBD and Sunshine Coast – its purpose-built facility is home to more than 100 immaculately presented, modern vehicles, a state-of-the-art workshop and a passionate and dedicated team of people.
KBL loves what it does – delivering dependable, professional and memorable experiences for each of its valued customers.
But staying on top of costs is challenging, as it is for any bus operator within Australia, Webster says.
"The era of when my parents were actively involved in the day-to-day running of the business to where I am in my role as CEO is completely different; there are a lot more challenges and bureaucracy and red tape that you have to go through to deliver the same services that my parents did some 20 years ago," Webster said.
"Moving forward, the pressure for budgets for not only state government but everybody puts pressure on the bus industry and KBL to keep costs at a sustainable level and the biggest challenge is trying to keep costs under control to remain competitive," he added.
"The number one cost in any business is your people; having the right people around you will ensure that your costs are maintained because if you treat your people right they'll treat your customers right and treat your assets right – which will then help keep cost under control."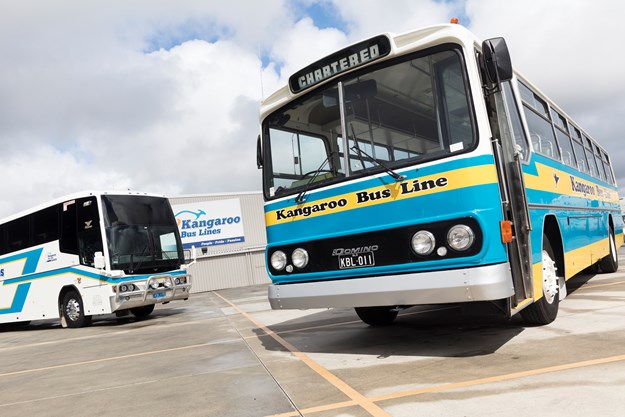 FUTURE GROWTH
With an ever-changing market and new players entering the bus industry, KBL's staff is reminded not to become complacent.
"We make sure that our people are continually trained and supported with the right technology equipment to deliver the right services and not to be complacent on our moral of just assuming that everything is right," Webster said.
"The market is changing, there are new players arriving all over the country and in Brisbane it creates some challenges that we have to meet.
"When my grandfather purchased nine buses in 1978 my father, mother, sister and I moved to Queensland and the rest is history. We have been in the bus industry our whole life and worked very hard to provide opportunities for myself and my sister and the rest of the family members.
"Although he's retired, my father still provides advice and direction and support when needed," Webster added.
"I've had an excellent opportunity, with the support of my parents, to take over our business and make decisions – some of those decisions may not have been right at the time but I've learned by those mistakes and hopefully have grown our business in the right directions.
"I am now giving my son the same opportunities to follow in my footsteps."
Jan is also involved with assisting tourists onto the coach fleet.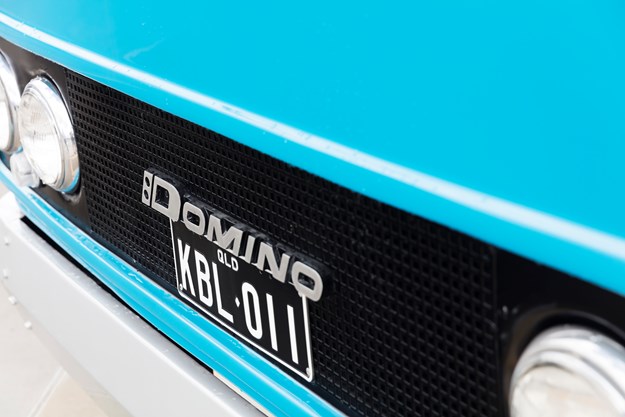 PREFERRED BRAND
KBL's first ever Denning bus was purchased in 1978 and was refurbished in time for the company's 40th anniversary celebrations.
The bulk of KBL's fleet is built by Denning Coaches.
"We like them because they're a good, strong reliable bus that are very easy to maintain and make it easy for the driver," Webster said.
Offering unique touring experience, KBL specialises in delivering tailor-made packages to a diverse range of destinations.
It also offers charter and school runs, covering 60 school routes and carrying 4,000 students each day.
AWARD WINNER
KBL won the top prize under the 'Tourism: Tours and Transfers' category, at a 2018 Sunshine Coast Business Awards gala event held in November, for the second time in a row.
The award recognises Kangaroo Bus Lines for its outstanding leadership of the local industry as well as its contributions to the talent and high calibre of businesses throughout the region.  
CEO Darren Webster said, "We are extremely excited to be taking home the award. The win was not expected as the prestigious Sunshine Coast Business Awards welcomed a record number of local business applications this year, fielding 150 per cent more entries than last year. This is our second year in a row winning an award, recognising our hard work and commitment to our Sunshine Coast clients and beyond."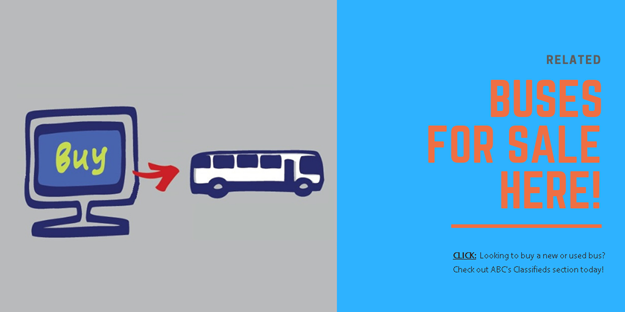 Subscribe to our newsletter
Sign up to receive the ABC e-newsletter, digital magazine and other offers we choose to share with you straight to your inbox
You can also follow our updates by liking us on Facebook.