SWEDISH BUSES DOMINATE MASSIVE LATIN AMERICA BRT RENEWAL
---
THE TRANSMILENIO BRT bus network in the Columbian capital city Bogotá - originally established in the early 1990s and encompassing 12 lines totalling 112 kilometres for 1.7 million passenger journeys every day – is to upgrade and expand using 1,441 new buses supplied by Scania and Volvo following a public tender, it's reported recently.
The 741 Scania Euro 6 gas-powered chassis, increased from a previous agreed total of 481 units, and the 700 Euro 5 diesel-powered Volvo chassis are to be bodied by local body builder Superpolo SA in Colombia.
Superpolo is a result of an alliance with Superior bodies of the Fanalca Group and Brazilian manufacturer Marcopolo since 2001.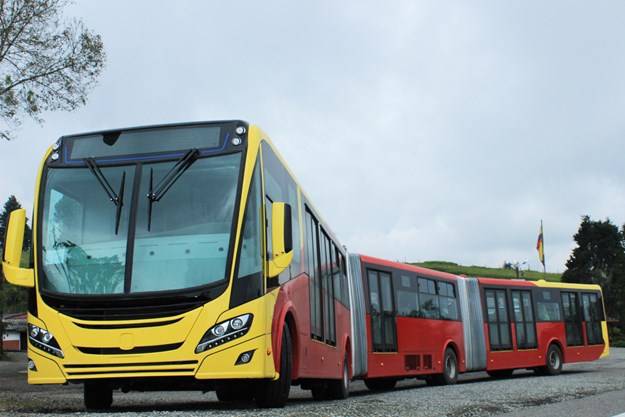 SCANIA MAJORITY
In November, 2018, TransMilenio selected Scania to deliver 481 Scania Euro 6 gas buses – the cleanest and most silent buses on the market, the company states. In the continued renewal of the city's Bus Rapid Transit system, Scania was then selected in December to supply a further 260 gas buses, bringing the total to 741.
Bogotá is replacing its earlier Euro 2 and Euro 3 buses with the latest in low-emission technology. Scania's Euro 6 gas buses represent a huge leap in cleaner technology compared with these older-generation buses, but also in relation to the more recent Euro 5 emissions standards, it states.
In operations with the new Scania gas buses, carbon emissions will be up to 20 per cent lower while emissions of particulate matter will be two to three times lower, it's claimed. Emissions of nitrogen oxide are four to five times lower than Euro 5, it says.
The latest public tender has focused on the 18-station Américas BRT line, which will be operated by Masivo Bogotá. Its buses will go into operation during the second half of 2019 and the first half of 2020, says Scania.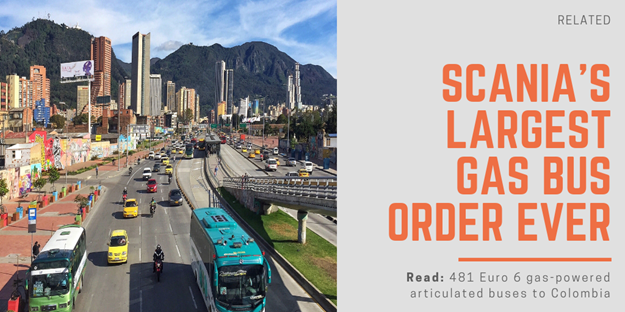 CLEANING UP POLLUTION
"This latest big order demonstrates Bogotá's commitment to substantially reducing pollution," said Juan Carlos Ocampo, Scania Colombia's managing director.
"We are obviously pleased by the confidence placed in Scania and our low-noise' low-emission technology."
The 260 bi-articulated Scania F340 HA 8×2 (340hp engines) have a capacity for 250 passengers. Scania will be responsible for providing maintenance services for its buses.
Since 2015, 227 Scania Euro 6 gas buses have operated in the Colombian city of Cartagena.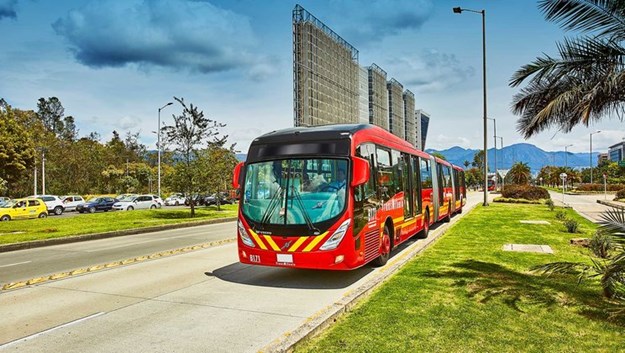 LARGEST LATIN ORDER IN 10 YEARS
Volvo Buses, in a public tender with Fanalca/Transdev and Somos K, which were awarded operational lots, successfully won its part to supply 700 city buses to Bogotá.
The new orders are the largest in 10 years for Volvo Buses in Latin America, the company confirms.
The 700 buses are Volvo B340M chassis models, 298 articulated and 402 bi-articulated units, powered by a 12-litre engine and with 160 and 250 passenger capacity, respectively. Deliveries will start in March 2019.
Along with the Bogotá changeover from Euro 2 and Euro 3 buses, the Colombian capital city is also expanding the capacity of its BRT system by about 30 per cent through the introduction of more bi-articulated buses, says Volvo.
"We are very proud and delighted to once again have the privilege of delivering a large number of city buses to Bogotá, thus contributing to an improvement in the city's air quality. Our solution, featuring high-capacity Euro 5 buses extended with particle filters, reduces local emissions by a massive 96 per cent compared with the current Euro 2 buses," said Håkan Agnevall, president Volvo Buses.
"The BRT Euro 5 offering with filters represents a well-proven solution that meets the demand of true sustainability from all aspects – environmentally, socially and financially."
PROVEN FORMULA
Articulated and bi-articulated buses operating in BRT systems such as TransMilenio is a well-proven solution for improving the efficiency and sustainability of public transport in metropolitan areas. They speed up passenger movement, reduce emissions per passenger transported and cut operating costs, it's stated.
Since 2001 Volvo has delivered more than 2,300 city buses to the BRT system of Bogotá. The fleet includes almost 360 of the company's hybrid buses making this the largest fleet of electromobility buses in South America.
With this most recent order, Volvo has delivered more than 5,000 buses to BRT systems in Curitiba (Brazil), Bogotá (Colombia), Guatemala City (Guatemala), Mexico City (Mexico), Santiago de Chile (Chile) and San Salvador (El Salvador).
The contracts awarded were signed by TransMilenio and the operators on November 16.

WHAT IS BRT?
Bus Rapid Transit (BRT) systems improve capacity and reliability compared to conventional bus operations. BRT systems feature bus-only corridors that ensure that buses are never delayed due to mixed traffic congestion. Passengers pay fares at the station, instead of on the bus. There are BRT systems in more than 160 cities globally - most are found in Latin America.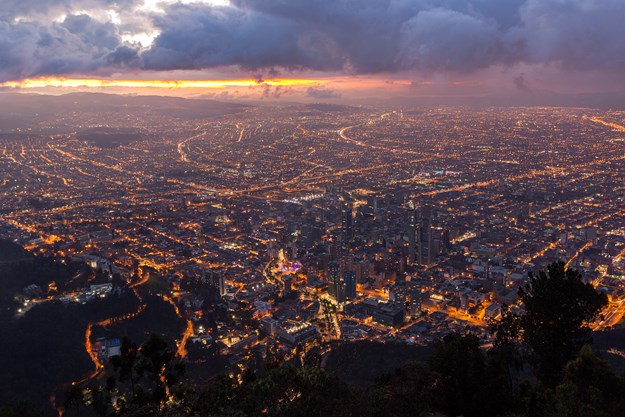 Subscribe to our newsletter
Sign up to receive the ABC e-newsletter, digital magazine and other offers we choose to share with you straight to your inbox
You can also follow our updates by liking us on Facebook.