NSW BEST BUS DRIVERS ANNOUNCED!
---
A DRIVER TRAINER who is "an absolute asset", an exceptional tour guide with a great sense of honour, and "The best bus driver in the world" - as described by a young schoolkid - took out top honours at the BusNSW 2018 Driver of the Year awards, recently.
NSW bus drivers Glenn Sharp, Blue Mountains Transit (Metropolitan/Outer Metropolitan Bus Driver of the Year); Lars Hornstra, Picton Buslines (Rural and Regional Bus Driver of the Year); and Henry Vianna from AAT Kings (Coach Driver of the Year) were the worthy winners.
The awards were announced at the BusNSW Offices on 3 December by executive director Matt Threlkeld, and presented by John King, BusNSW president, and Clare Gardiner-Barnes, Transport for NSW deputy secretary - Freight, Strategy and Planning.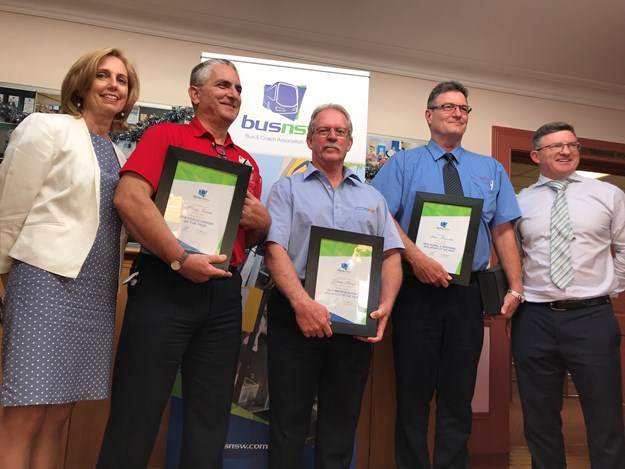 THE AWARDS
Established in 2006 to recognise individuals for their outstanding contribution to the NSW bus and coach industry, they honour drivers who are, "…the interface between bus operators and their customers," and, "…the industry depends heavily on its drivers to provide the kind of customer service that the travelling public expect and rely upon," said Threlkeld.
Sponsored by Mobitec, the awards are divided into three categories:
- Metropolitan and Outer Metropolitan Driver of the Year,
- Regional and Rural Driver of the Year, and
- Coach Driver of the Year.
THE RIGHT STUFF
To be eligible for each award, nominees needed to: exhibit a positive and cooperative attitude towards their job; assist passengers and other staff members; have a high standard of personal presentation; always greet passengers in a polite and friendly manner; and always drive safely, and be courteous to other road users.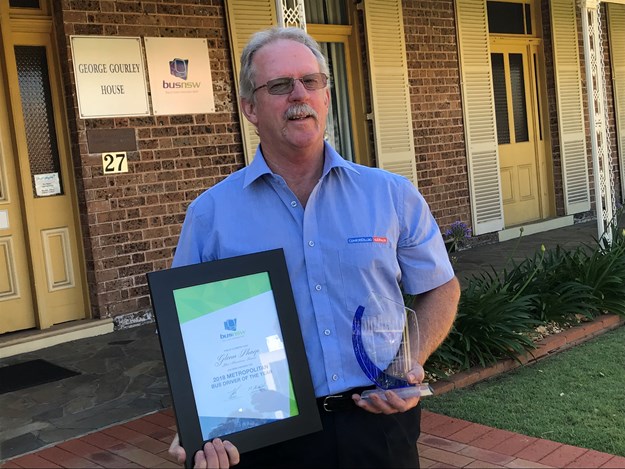 Said Threlkeld of Blue Mountains Transit's Sharp: "The winner of the Metropolitan/Outer Metropolitan Bus Driver of the Year is a driver whose employer describes as an 'absolute asset', both to the company, and to public transport in general."
"This driver is well respected by his colleagues and management and, most of all, by the passengers he carries.
Employed as a driver trainer, in that capacity he is diligent in ensuring new staff have all the skills needed to become effective and professional bus drivers, plus his is also generous in sharing his many years of experience in the industry with his fellow employees, Threlkeld explains.
"He is often called upon to drive both regular passenger and school service and the company has received many glowing reports from passengers about this driver's positive attitude and willingness to assist."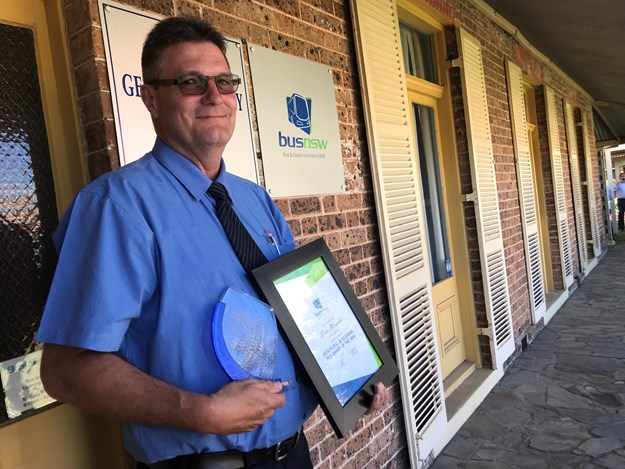 EXCEPTIONAL PRESENTATION
Picton Buslines's Hornstra received equal praise for his award. As Threlkeld announced, "The Rural and Regional Bus Driver of the Year [winner] only started driving for his employer in 2013.  However, even at that stage, he shone out as a professional driver with exceptional customer service skills."
His personal presentation and his vehicle presentation are always exceptional, and his 'can do' attitude means he is available to assist anyone in any way possible, Threlkeld explains.
"His employer has received many letters and compliments and all comment on this driver's politeness, friendliness and eagerness to help.  One schoolchild passenger even wrote that he was 'the best bus driver in the world'!" he added.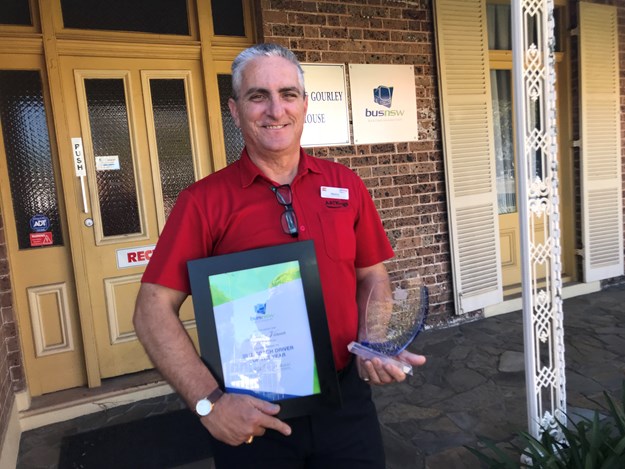 ALL ABOUT THE PASSION
Coach travel specialist AAT Kings describes its employee Vianna as, "…a driver who goes beyond the call of duty to assist the customers he transports."
As the winner of the BusNSW Coach Driver of the Year award, Vianna has that "attention to detail" that makes him a great coach driver, and also a great employee, it says. 
"He has a passion for the job and a work ethic described as "exceptional". Importantly for a tour guide, this driver has a great commentary style and a "sense of humour", which makes each trip lively and entertaining," said Threlkeld.
AAT Kings receives many compliments about his attitude, his knowledge and his patience, often with elderly passengers, the company states.
In the words of one passenger, "nothing is too much trouble for him, which made our experience very easy and relaxing," it was explained.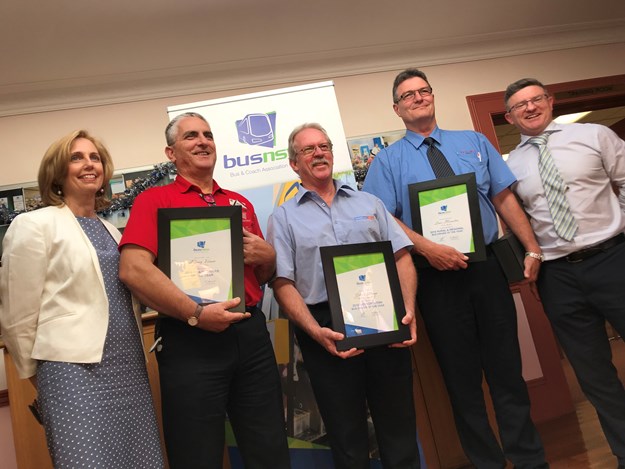 Subscribe to our newsletter
Sign up to receive the ABC e-newsletter, digital magazine and other offers we choose to share with you straight to your inbox
You can also follow our updates by liking us on Facebook.