NO COUNTRY FOR OLD MEN - LAUREN DOWNS
---
INTERVIEW: Volvo Bus has many reasons to celebrate in 2018, a year that, in the least, marks its '90 Years of Innovation'. Now, it has another: a homegrown Aussie general manager for the Australasian region – and she has plenty to say about where the Swedish brand is headed.
Confident footsteps resonate crisply upon approach off gleaming white floor tiles in the Volvo Bus Australia office at Chullora, Sydney.
It's a nondescript Friday afternoon in March, if not for a much-anticipated meeting with the new GM for Volvo Bus Australia, Lauren Downs.
Kiama, New South Wales, raised since she was five years old, Downs is a successful product of Volvo's discerning university scholarship system; though her 10-year path to such a powerful position in the region hasn't been easy.
A bad thing? Not at all. It's grafted her into a battle-hardened 'busie', ready to steer the brand through the tough Australasian market. Or so we would learn as her staccato footsteps grow louder and closer upon approach …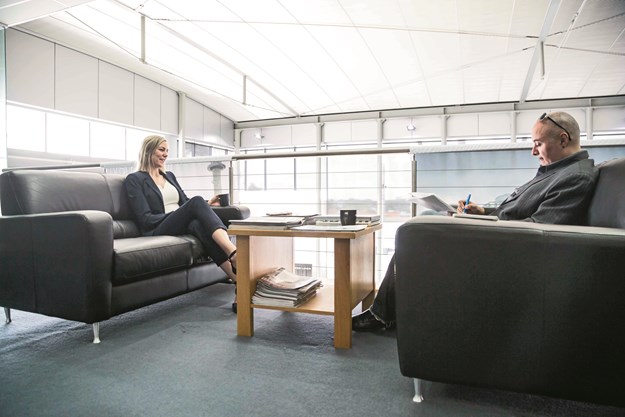 THE CONVERSATION
ABC: Hello, Lauren. And congratulations! So tell us, how does it feel to be the general manager of Volvo Bus Australia?
LD: Thank you! It feels fantastic and I am excited for the journey ahead. I feel like I've grown up in the industry and the messages of support I have received from within it when I was appointed have been really humbling.
As a child or as a university student I must confess I never thought I would work in buses, but I was warned when I started that once you enter the bus industry – you stay! So maybe they were right [laughs]. And I think it also goes to show Volvo is a fantastic company to work for; the Volvo products, brand and values are things that I believe in, so it's ideal for me.
ABC: Can you give us a bit of the background behind your career to date. How did it all get started?
LD: Very briefly, I grew up in Kiama on the NSW South Coast, but moved to Sydney 10 years ago. I studied a Bachelor of Business/Marketing degree at Wollongong University and that's where I applied for the Volvo scholarship and started my Volvo Bus journey. After almost four years with Volvo in Australia I was then lucky enough to be granted the opportunity to move to Sweden and work at the Volvo Bus headquarters for two years in the global product management and marketing department. This was an amazing experience and gave me a global perspective of Bus. I was working really closely with [the rest of] Europe during the time of launching Euro 6, electromobility and all the things that are now happening here in Australia. I also worked with Volvo Bus colleagues in the US, Latin America, India and around the world.
Following that I then moved across to Singapore to report to David Mead as part of his management team for the Asia-Pacific region for three years, taking on the role as commercial development director, which was everything from marketing to new market entry and product management for the region.
I then returned back here a year ago, as it was obviously time to move home, where I then took on the role of major accounts manager. This was a newly created role based on our awareness of our customers and the industry changing – it was fantastic to get that frontline experience. And then I moved into this GM role, so that's Volvo Bus in a nutshell for me.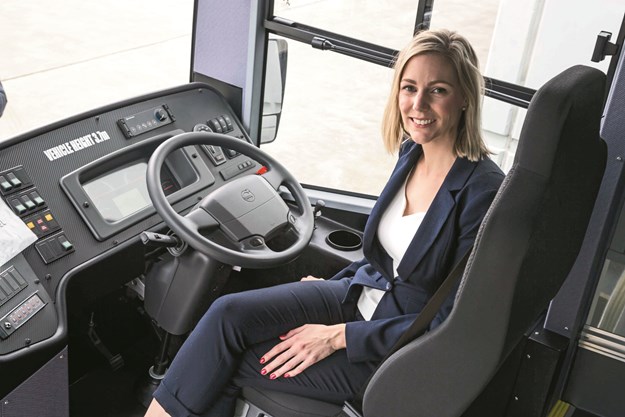 ABC: 2018, how do you see this first year of your new role? What are your ideas and plans? What do we as an industry need to do, or where do we need to be?
LD: The industry and our customers are changing and evolving faster than ever before. So whether it is in terms of their management styles, or services and products that they are delivering to their communities and to their customers, the changes that are happening are rapid. At Volvo we are really trying to work harder than ever to support that.
ABC: Does New Zealand also fall under your responsibilities in the Australasian region? Are there different challenges there for the company?
LD: Yes, New Zealand comes under the Australasian region with Australia; I've actually been responsible for the New Zealand market for four years already starting during my Singapore role, and it will remain under me now.
New Zealand is definitely a unique market compared to Australia – it has very different weight and width regulations, for example, so it is sometimes hard for us to meet those regulations with our standard products.
ABC: Any new products coming out you can tell us about, or even allude to – and when?
LD: We are heavily investing in electric buses, and are currently working on an electric chassis for the Australian market. In terms of the timing, we are looking at a release in two-to-three years. While this seems some time away, we believe that it is by this time the industry, legislators, business models and infrastructure will be ready – the bus is actually the last thing required and all the other integral elements around the bus need to be set up correctly first for 'electric' success.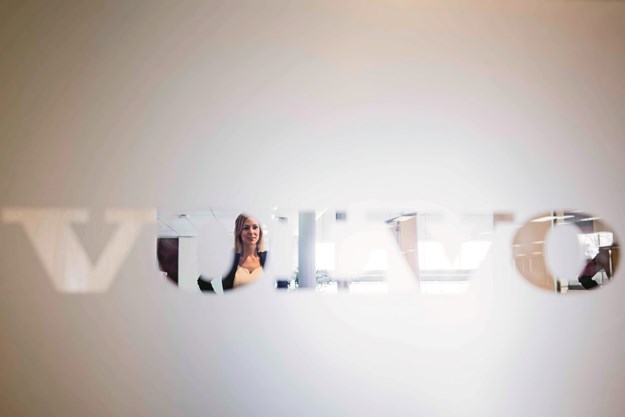 ABC: What are your views on alternative fuels? We still have diesel buses used in this country; How quickly should operators be adopting Euro 6, or is there still time for them to not?
LD: Definitely from Volvo's perspective there will be a mix of diesel and electric moving forward; we'll be using diesel for a very long time here in Australia.
We don't see that it will suddenly become all 'electric' overnight. At Volvo we see the journey towards electric as being a stepped approach, starting with hybrid buses while cities plan for their infrastructure – and the tricky part is that every city and route will be different. A good example of this stepped approach has been in London. London started with hybrids back in 2008 when Volvo launched it and they are only now going into full electric, so it's actually taken a 10-year span to get to this stage, to get the grid connection and the power and all the things that are needed for electric. And even then, they are only selecting some routes in the city where it makes sense to be completely zero emission.
ABC: So with everyone seemingly looking to electric buses as the norm in future, do hybrid buses have a use-by date on them already?
LD: No, absolutely not! From two perspectives – the fact they [hybrids] don't need any infrastructure means they deliver both transport security and flexibility, so the ability to be run in places where there is no access to the power requirements for electric. But as I said, if you start with hybrids, as new technology comes you can move them out from the city centre and end up with not just zero emission in city centres, but also low emissions further out as well.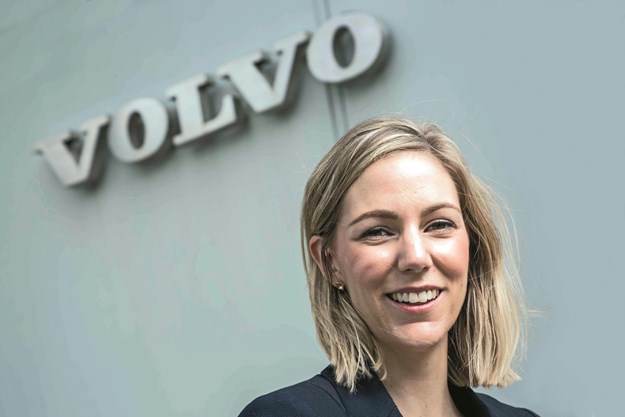 ABC: So with us not having Euro 6 mandatory from a legal perspective yet, are we moving too slow? Do we collectively need to adopt it even without the regulations? How do you see the evolution of Euro 6 here and in this region?
LD: A lot of our customers are already adopting Euro 6 before the legislation and we are happy to say at Volvo it doesn't matter what type of vehicle and emission level you want, we have the largest product offering in the market. Whether it be Euro 5, Euro 6, artics, rigids or hybrids – we can offer it all. There are challenges, but I think the bus industry is actually more progressive towards emissions standards than, say, the trucking industry, where there are different issues to face.
ABC: And what about seatbelts on buses? School buses or coaches – should seatbelts be in all buses?
LD: It's a very topical question at the moment; the challenge is – and I'm sure you are aware of the regulations – as soon as we put seatbelts on all buses then with ADRs, standees become problematic. That would mean more buses required to do services, so great as an OEM [laughs], but obviously creates new challenges at the same time.
ABC: In NSW, many operators are complaining that everything is being privatised and they are losing routes, that the government is squeezing out the little operators and contracts are going to other companies, and those companies are possibly just managing the routes. How does that affect a company like Volvo Bus and what does it need to do? If its objective is to have more buses sold, but with many operators moving out of the industry – or some would say arguably forced out – is there not less demand on supply from OEMs?
LD: As I touched on before the industry is rapidly changing, and we clearly see our customers changing in terms of their management styles, their perspectives, their ideas, their services.
And so we see competencies such as corporate affairs, lobbying, project and infrastructure management emerging and growing in importance. Moving forward that's what I see us focussing on and really enhancing, so we are ready to address the needs of our customers.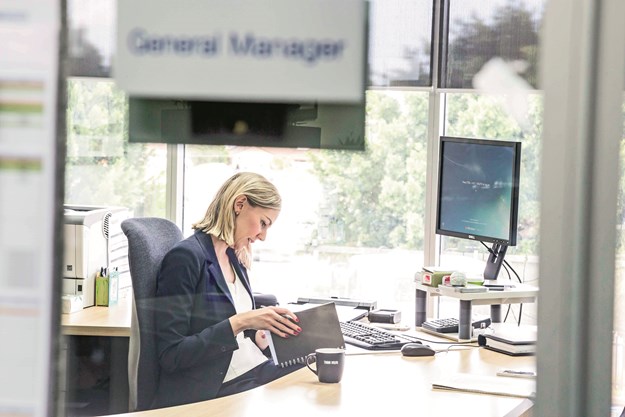 ABC: What's an interesting order that Volvo Bus has had lately? Are you selling more buses than coaches, or what's the ratio?
LD: I think one of the exciting ones was the Latrobe order of the first hybrid fleet; that's eight hybrids going in to Latrobe Valley Bus Lines. So in terms of that technology – Euro 6 hybrid – it's really exciting.
But, ultimately, we've been blessed that we've been number one for eight years now, so we have a number of customers who have put their support and their trust in us for a long time, so we thank them for their ongoing support.
Yet we also want to assure them that we are working harder than ever to not be complacent and are constantly trying new things and looking to continuously improve the service that we deliver.
ABC: Around the world, where does Volvo sit in terms of being number one in regions or countries? Is it number one in most countries now?
LD: When it comes to the Europeans, we are number two, and obviously places like Germany are dominated by the German manufacturers, so you have a bit of a split there, but typically we are number one or number two in almost all markets worldwide.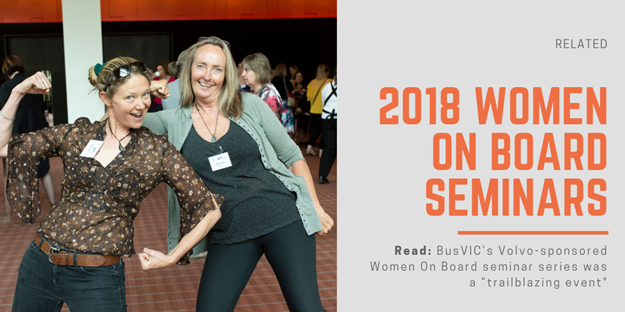 ABC: What's the relationship like between Volvo Bus and Volvo Trucks? Are they treated and operated as separate entities, or is there a cooperative link between the two, or an overlap of sorts?
LD: No, no we are all part of the Volvo Group, so in terms of our dealer networks – we have one of the largest dealer networks in the country with our co-operation with Trucks – we work very closely.
In saying that, however, we have a number of dedicated Bus Service Centres and have key bus-trained technicians that work at those dealerships as well.
And then there's our Bus team; we actually have the largest dedicated bus team here in Australia, so our team of 19 people is just dedicated to bus customers and the bus industry. We actually have a combined bus industry experience of more than 200 years and I'm very happy to be leading such an experienced team.
ABC: So, just to clarify, it's the largest Bus team in Australia?
LD: Yes, so compared to competition in the industry, a lot of our rivals look after truck and bus, but our team is 100 per cent dedicated just to bus, so in terms of making decisions our team has full autonomy for our bus customers.
ABC: What's happening to the Chullora office that we are at here? I heard a while ago it was closing and being relocated? Is that still happening, or is it all still being kept 'Secret Squirrel'? And if so, is the RSPCA aware of this?
LD: [Laughs] We have only been leasing here, so that time has run out after about 15 years. We already have a Volvo dealership at Blacktown, NSW, and are currently also building a new facility at Prestons, which will have dedicated bus bays and key bus technicians for our customers. That means two major sites in Sydney, the latter opening in Sep/Oct this year. They are both going to be solely Volvo-owned sites. Plus our new HQ in Wacol, Brisbane, is due to open in August.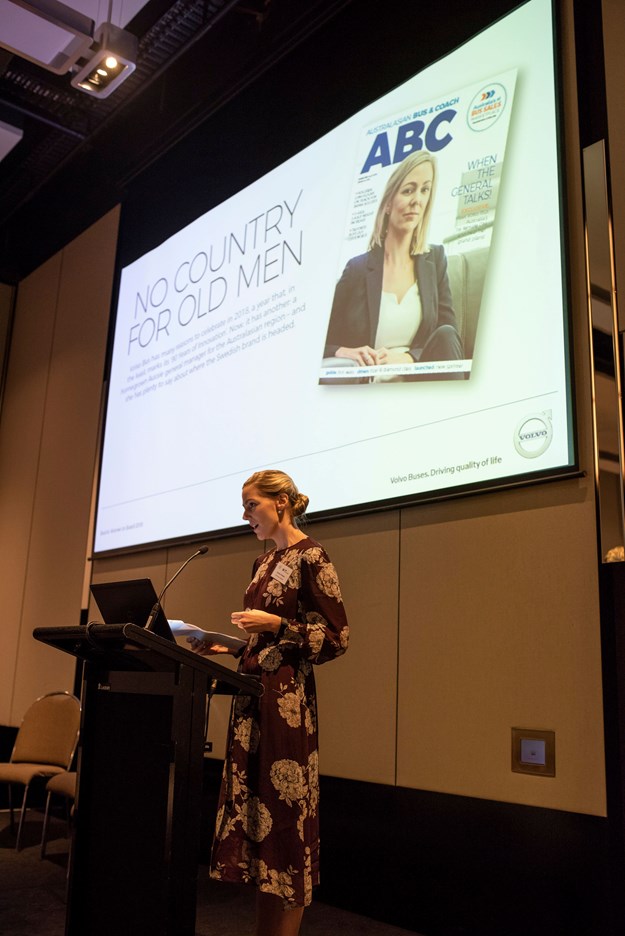 ABC: Driverless buses! From a Volvo point of view, what are the implications for the Asia-Pacific region?
LD: Volvo is quite advanced in autonomous buses, and we have a department in Sweden just dedicated to autonomy and we see – if I may use the buzzwords: autonomy, electromobility and connectivity – all three of them as being key parts of sustainable public transport systems in the future.
A few months ago we announced a trial of two full-length 12m buses in Singapore, fully electric and fully autonomous, together with Nanyang Technological University (NTU), where they will run the buses in a simulated mixed-traffic environment and in a depot. Our view, however, is that autonomy will come in a phased, stepped approach, so things like emergency braking and lane keeping support, they are steps towards autonomy.
We see full autonomous driving amongst mixed traffic still very, very far into the future. The bus is actually the easy part – it is more the regulations, infrastructure and all the other stuff that needs to go around the bus – all those things often take longer to implement than the technology itself.
When we talk about autonomy, however, we actually don't see buses being fully driverless in the [near] future.
For example, in Singapore we've already seen the term 'bus minder' being used, which is really interesting. So, 'what happens if a bus is in an accident and you have to evacuate everyone?' – you still need someone there, so the 'driver' takes on a more customer-focused role rather than needing the skills to drive.
Where we see driverless buses working sooner is in bus depots. In the Singapore trial, for example, we are going to trial a fully electric bus that comes to the depot and can charge itself, wash itself and then park itself – ready to go out the next day. So from Singapore's perspective if you can save two hours of driving time per bus then productivity is great, and it also solves their driver shortage problem. It's a really cool project!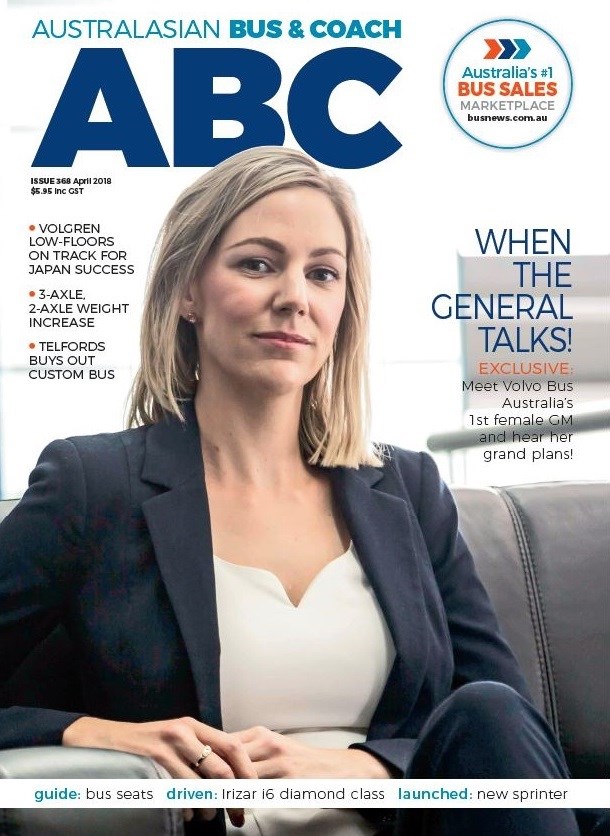 ABC: So will you make regular visits around the region to check out how things are going, or will you be mostly office based? If visiting, with it be to a pre-announced schedule, or will you be like a 'mystery shopper' and pop up randomly and yell "Surprise!"?
LD: [laughs] Absolutely! I will most definitely be travelling around and living a little bit out of a suitcase. I'll be doing a lot of joint visits initially with our sales managers to the different states and regions.
The benefit is that I already know about 90-95 per cent of our customers – but obviously to formally go and meet with them in this new role, as well as a couple that I don't know, is priority. It makes it very easy having been in the industry already for 10 years.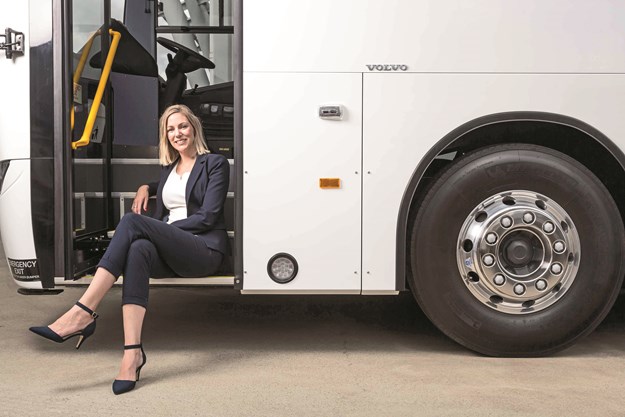 ABC: Now, Volvo had that double-decker on trial in Melbourne about two years ago. What's happening in terms of Volvo Bus double-decker product developments?
LD: At the recent Volvo Ocean Race stopover in Hong Kong, we launched our new Euro 6 double-deck B8L, which is our 3-axle double-deck that will be available here in Australia. The exciting thing with that project is it actually started with input from key double-deck customers in Hong Kong and Singapore through the development stages, via interviewing and focus groups back about five years ago, and then we continued to touch base with them throughout the entire design phase. So it's really been customer-focused.
And so far its fuel efficiency and performance have been even better than we expected, so we are thrilled with that.
We expect the capacity of the B8L to be similar to the B9TL with around 90 seats. And it will be great to see what impact the newly announced weight increases will have – hoping it takes us back up closer to the 130 we carry with that chassis in Asia.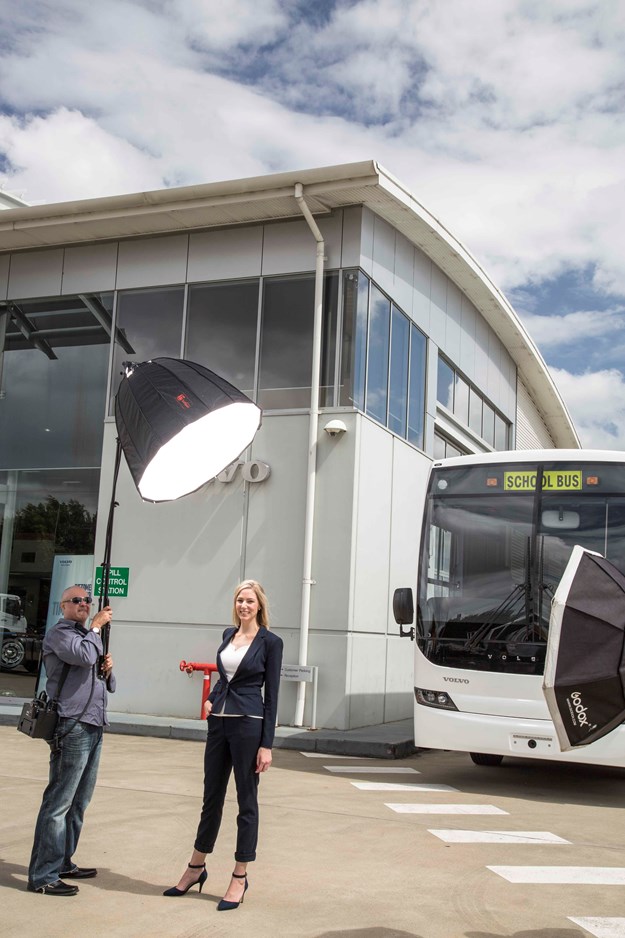 ABC: What's your most popular seller even still today?
LD: Up until now it's been the B7RLE, which we phased out last year and replaced with the new B8RLE with more horsepower – we actually introduced a number of new products last year. Regardless of whether our customers want Euro 5, Euro 6, articulated vehicles, double decks, coaches or hybrids we have all of them in our line now.
ABC: So what is it that you, as a person, uniquely bring to this role? What is it that makes you different that will help enhance the general manager role you have been appointed with?
LD: I see it as being the experience I gained during the past 10 years, and being able to bring an international perspective. When I was both in Singapore and Sweden I was working a lot in the product technology space – in Sweden that was when we were launching Euro 6 and 'electromobility', so going through that experience was invaluable.
And then personally it's the focus on teamwork. I mean, we have a fantastic team and the things that we do don't happen just because of one person. It's really the experience and dedication of our bus team here that is the reason we are number one and the reason we can do what we do.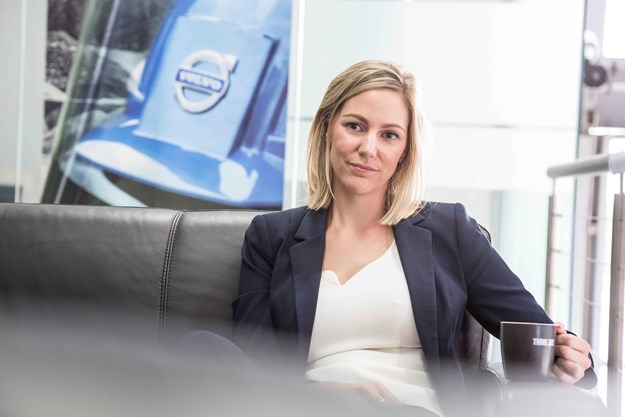 ABC: What is it that you love about buses? Was it something that, like many of us in the industry, you fell into, or – also like many others – was it just something you were basically born into?
LD: You know, honestly, it's not like I was at university thinking I have to work in buses, but buses is a really great industry. At Volvo when we are asked what do we do, we say we, 'transport millions of people, safely, reliably and with care for the environment every day to their destination.' It's about people. It's not just about a piece of metal, it's about people. And when you factor in the technology space, emissions, connectivity, and all those new areas, it's actually about creating sustainable and liveable cities that can make a difference.
But the minute I realised I had turned into a bus person was while I was in my role in Singapore and we were in Manila, Philippines, where the traffic is next-level horrendously bad and we were driving about 120km [distance]. On the way there it took us about three hours and back it was about six hours.
We saw this huge line of people across the street and along it and I was naïve thinking, "What are they waiting for?" – it must be some sort of event. But they were waiting for the train! So their average commute time per day was five hours; we were there to discuss Bus Rapid Transit and what buses could do more for the city. It was that moment I realised buses can make a difference to people's lives.
And a good public transport system can make a massive difference. And that, I think, was the turning point where I was like, "Oh my gosh! I'm a bus person [laughs]". "A public transport bus person.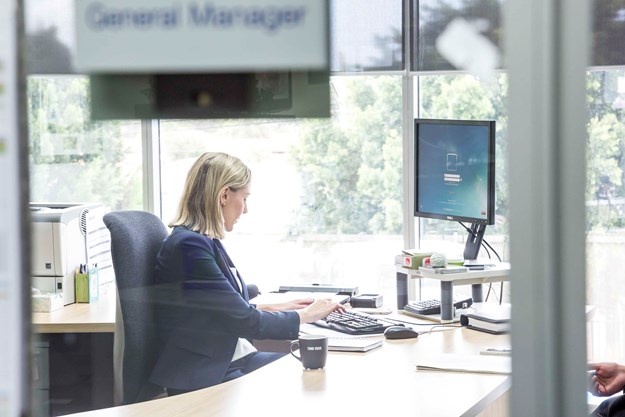 ABC: A champion effort and thanks for your time and congratulations again, Lauren. Is there anything else you'd like to say, finally?
LD: Fabian, you asked what made a good business before...
Early last year new corporate values were launched by our CEO across the entire Volvo Group worldwide, and the one that really stuck out for us here in Australia was the value: Customer Success. So it's that understanding that if our customers aren't successful then we are not successful.
That is, we are only number one because our customers are successful and our relationships with them work as a business partnership. So I think that's what we are really focusing on and that is what makes a good business: to be good business partners for our customers.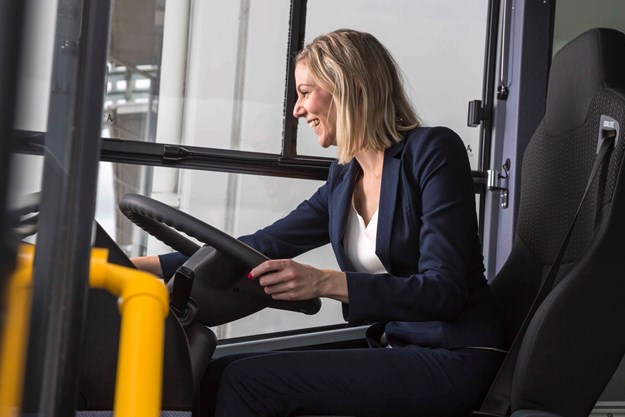 TRIVIAL PURSUIT
1. SONG STUCK IN YOUR HEAD RIGHT NOW...
Castle on the Hill by Ed Sheeran – going to see him next week. Will I be judged on this? [laughs]
2. LAST GREAT PLACE YOU VISITED...
I visited my sister in Malta last year – the colour of the water there is just stunning! Loved it.
3. A FAVOURITE DISH...
Maybe it was my time abroad which makes me appreciate a really good roast lamb now.
4. A FAVOURITE DRINK...
Definitely my morning almond latte.
5. IF YOU COULD CHANGE THE WORLD YOU WOULD...
It sounds like a beauty pageant answer [laughs], but I would make everyone in the world just get along. 
6. YOU LEARNED ABOUT YOURSELF TODAY THAT...
It's just sunk in that I am the general manager of Volvo Bus Australia, and I learned just how excited I am about my new role.
7. THE ONE THING YOU CAN'T LIVE WITHOUT IS...
My incredibly supportive family and friends, for sure.
8. YOUR MOST EMBARRASING MOMENT IS...
I'm quite clumsy, so there's been a few, but I will say tripping down a flight of stairs as part of a bridal party entrance.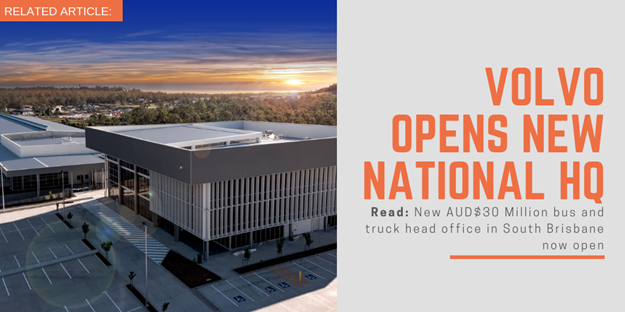 Subscribe to our newsletter
Sign up to receive the ABC e-newsletter, digital magazine and other offers we choose to share with you straight to your inbox
You can also follow our updates by liking us on Facebook.