FIRST IMPRESSIONS LAST – DELUXE COACHLINES
---
OPERATOR: Nine years since taking over the Melbourne division of Deluxe Coachlines, husband-and-wife team Michael and Selma Oaten have transformed the firm into a premium coach charter service.
The Oatens' passion for buses started in 1996, when Michael started driving buses at the Victorian Snowfields on a weekend basis. This lasted for about three years, at which time he was approached to help for a two-week stint in Melbourne for a local company. That arrangement lasted six years.
In 2002 he bought a second-hand Denning Landseer, spending a fair chunk of money rebuilding it before establishing his own company called Executive Coach Travel. Michael Oaten added another used bus to the fleet soon after – this time from Transborder Express in Canberra - followed by another two for charter and day-tour work in Victoria.
Starting his own company at the ripe age of 30, his passion for the bus industry has continued ever since. When the opportunity to take over Hawkesford's Deluxe Coachlines came up in September 2009, Oaten knew he had to act quickly.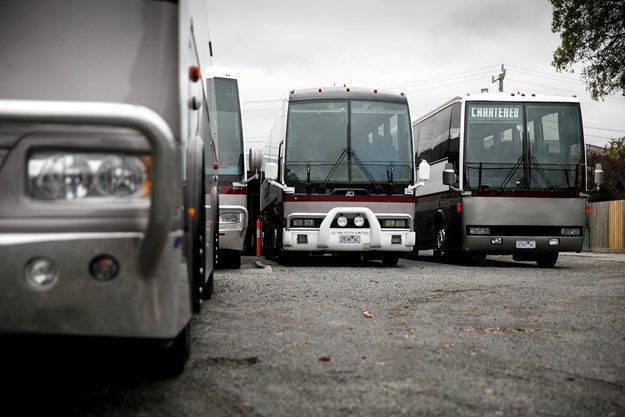 Competing alongside larger operators, Oaten won the deal in November, taking over the company's five buses and employees. But little did he know that it would be the start of a life-long business lesson for him.
"Was it a good deal? No, not totally" Oaten said. "A few things were left out; I purchased the assets of the company, the company name and I took over the employees."
He says there would be some unforeseen WorkCare issues, but despite the rough start, Oaten says he doesn't regret a single moment of it.
"We paid and did all the right things," he says. "What I've learnt is to never [fully] trust when you buy things off another company."
He has continued to grow the business by gradually upgrading the fleet, with the most recent addition being a custom-built luxury 48-seat Scania coach.
The company prides itself on service, which is underpinned by its friendly staff and team of experienced drivers with a wealth of experience and dedication.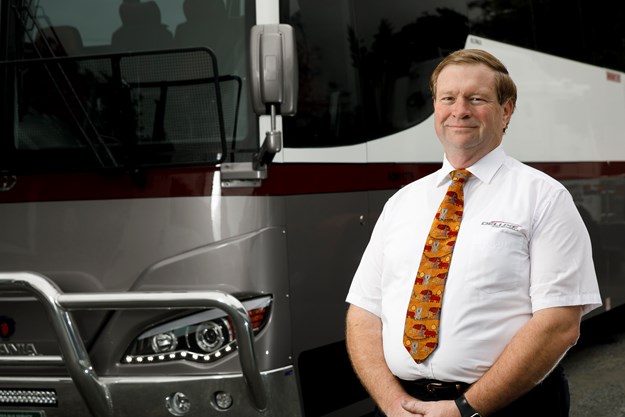 To survive, one has to develop thick skin due to the "volatility" of the industry, according to Oaten.
"It's a dog-eat-dog world, everybody is prepared to undercut you," he added.
"Contracted school charter is where the money is made, but they come up very rarely and when they do all the big companies are competing for them, so it's very hard to take over school runs."
While the majority of its work is charter runs, Deluxe Coachlines also services a school, but with that agreement being verbal there is always the risk of someone else offering to do the job cheaper.
"A couple of years ago I know two other companies had approached the school to take over the school run; the school rang us up saying they really like our school bus and that they like dealing with us but this other company had come in and offered the same service for $5,000 cheaper," Oaten said. "So instead of getting a CPI increase we took a $5,000 hit, but we had no choice because if we didn't they would have begrudgingly gone for the cheaper price."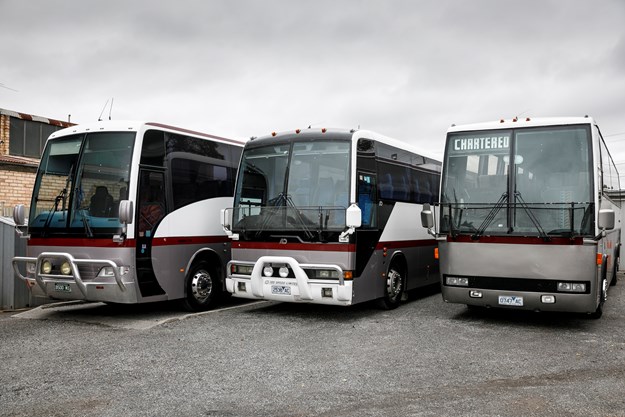 IN THE GAME
Instead of price cutting, Deluxe Coachlines' point of difference is presentation. Most of its coaches are five-star rated and include air-conditioning, television, tinted windows and curtains, restrooms and reclining seats.
With health and safety paramount, Oaten ensures that the company is compliant with all occupational health and safety practices. Constantly striving for improvement, the company adheres to the drug and alcohol policy.
Its fleet maintenance is done at the Oakleigh South depot and monitored by a maintenance manager. Vehicle servicing, defects and repairs are recorded in comprehensive maintenance systems where detailed service records are made.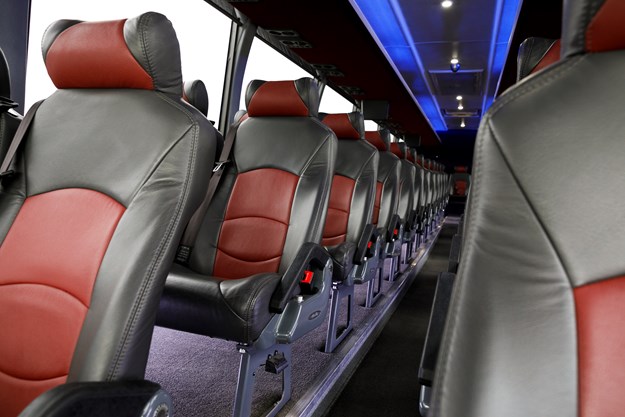 "We do okay but it's just a hard industry to be in," Oaten said.
"There are very few companies around that specialise just in charter, which is what we are.
"What we try to do is not so much offer the cheaper price, but offer the extras; last year in October we took delivery of a brand-new coach, which is our first ever brand-new coach, from Coach Design.
"Most of my fleet are Scanias and I just like the product and the brand as very rarely do they break down," he said. "Over the last 16 years I've been in business I've only rarely had a couple of times where we haven't been able to get the coach home. Its maintenance parts are reasonably costly, but they don't tend to break down too often."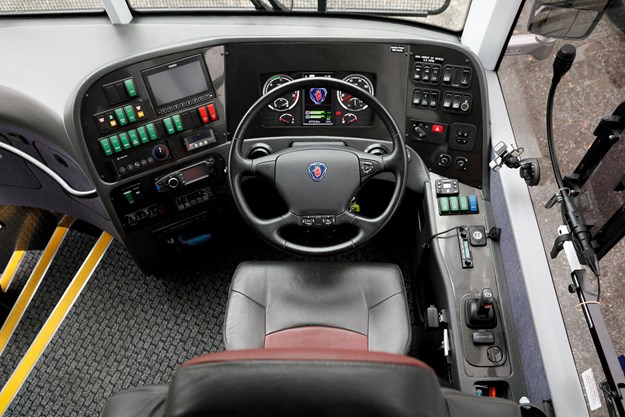 He's expecting another new two-axle Scania coach worth $700,000 to arrive this October. Oaten's long-term plan is to gradually replace his fleet with modern vehicles.
"This is where we're trying to make our point of difference, which is we're getting newer vehicles and we're offering five-star coaches instead of school buses or the older coaches," he said.
"But the market expects everything for nothing; they expect $700,000 coaches for the cheapest price, which is just not viable but we try and do fair and reasonable pricing and offer the best possible service."
Being a small company allows Oaten to offer a more personalised service. There are four full-time staff; a mechanic, two drivers and Oaten, who also drives from time to time.
Deluxe coaches can be seen around Phillip Island, Yarra Valley, Great Ocean Road and other occasional touring. Six days after receiving the new Scania coach last year, the bus was sent to Darwin for a 20-day tour.
"We also every year go to Queensland for a trip for one of our clients, which we have done for 16 years," Oaten said.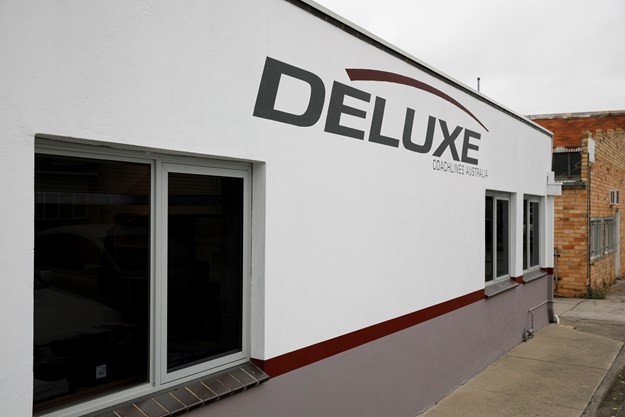 With up to 100 clients, Deluxe Coachlines deals with some 30 travel agents who give them new work. Every year they do work for the Australian Grand Prix Corporation and the Caravan and Camping Industry Association. Most of its work is word of mouth.
"We're stable, but we're building," Oaten said. "We're trying to broaden our customer base; I suppose we're trying to develop the clients we've got and get more work out of them. Several of our clients choose other bus companies as well, so we're one of several companies, but we're just trying to offer the best service to them so they'll use us more.
"Instead of being comparable with somebody else we have a slightly better edge.
"We also work with other bus companies, so when we've got jobs and can't cope we ring them and ask for their help – you have to help other people in the industry."
Oaten still enjoys what he does – just like he did when he first started.
"I like coming in to work, I enjoy my job," he said.
"I must be honest, in all the years I've been in business I've said to people if you don't enjoy what you're doing, don't take your job.
"One of my drivers – people ask him all the time what he enjoys about the job; he'd be driving along the road and say there's my office window. The scenery changes every day, it's different.
"You get to see different things and do different things, you get to meet different people.
"Our job at the Grand Prix – we cart corporate people around within the Grand Prix circuit and a lot of people ask if we enjoy doing that. I say I love doing it, we cart people who go to the Grand Prix to have a good time, sit there and drink and eat for the day and watch the racing. At the end of the day they might have had one too many drinks, but they're what I call happy drunks."
However, the job is not suitable to everybody, he adds.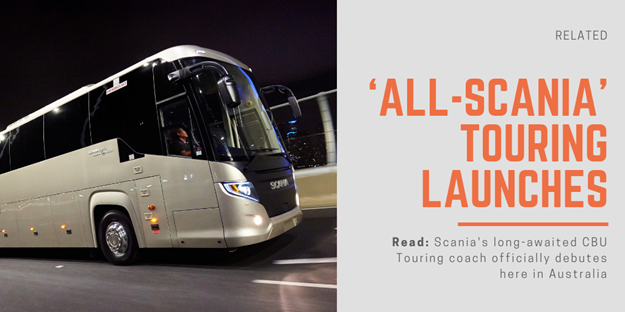 "There's no point in being grumpy or not talking to them, that's not what the job is about; it's about interacting with your passengers," he said. "Sometimes we have to do commentary and at the end of it if you do city sights with commentary for four hours the best thing to me is the people who get off the coach and say thanks for that."
But Oaten's "freight" is somewhat different to the rest, he explained.
"The only difference between a bus driver and a truck driver is: with the bus driver the freight walks off by itself," he said.
"You don't have to load it and you don't have to unload it. The downside to that is the freight will actually talk to you. I had a bus driver working for me who was a lovely guy, but he just couldn't cope with the freight leaning over his shoulder talking to him."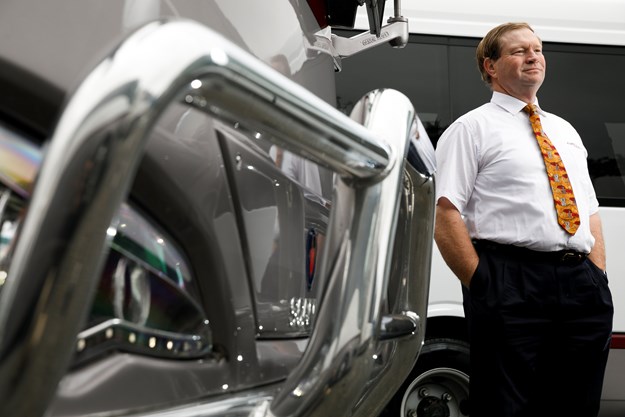 DELUXE OPERATIONS
Oaten has no plans to have a big company – he's happy with the way things work.
"There are more headaches, more drivers, more problems with being a bigger company," he said. "We may increase a few buses or decrease a few buses; we have a second new coach on order at the moment and we've got some newer coaches we've bought second-hand so we'll just keep developing our company."
The last second-hand coach he bought was only three years old, and still runs well at nearly seven years.
"Its life expectancy is good, they're Australian-built coaches so all my new ones are Coach Design, which will still be good in 20 years. Unlike some … after two to three years they rattle and have noises.
"My Coach Designs still drive nicely and ride nicely after seven or 10 years."
He takes his 59-seater, 2002-model coach to the snow every year.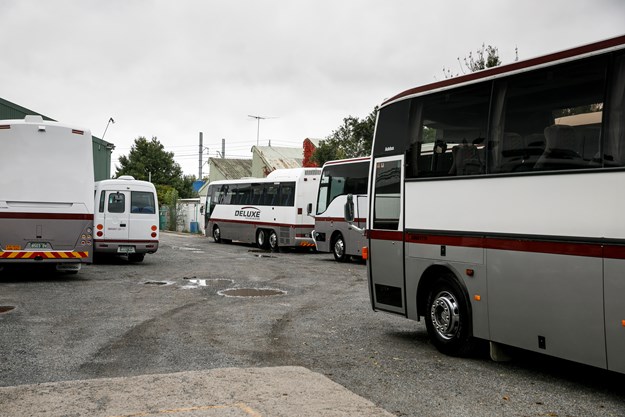 "It's now 16 years old, but still a nice coach to drive; it's quiet and sits on the road nicely."
The Scania coach due for arrival later this year will have 49 seats, two doors and a toilet.
Deluxe Coachlines still runs a manual system, where services are recorded on a white board.
"For 16 vehicles it's not that hard to keep track of, it's just a manual system for us. We use the computers for bookings, wages and maintenance records, but we still use the old whiteboard to keep track of our buses and it works," he said.
Like everybody else, Oaten too struggles to attract younger drivers.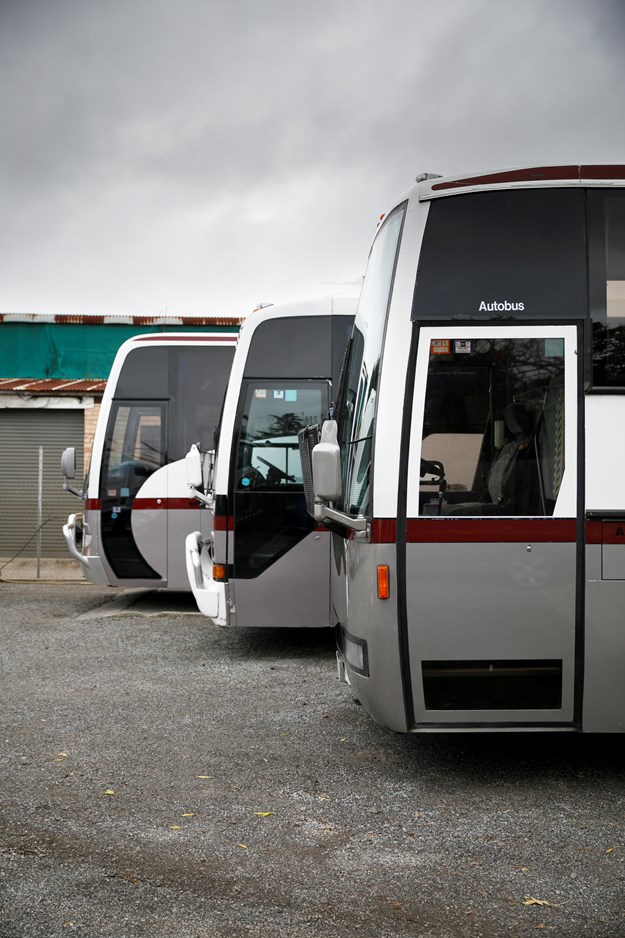 "A lot of them who apply for the job aren't qualified to do it; probably 50 per cent of the applicants we get don't have a driver accreditation or working with children – they don't even know what they are.
"However, the drivers I have here I pay reasonably well and the majority of our day-tour work is nice, good work. The full-timers I have are paid reasonably well and they enjoy their job, so that's why they stay, they enjoy driving the equipment."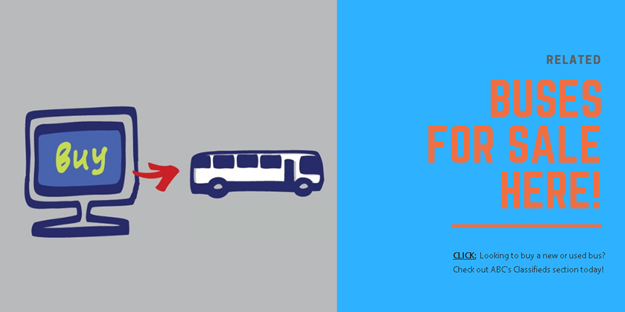 Subscribe to our newsletter
Sign up to receive the ABC e-newsletter, digital magazine and other offers we choose to share with you straight to your inbox
You can also follow our updates by liking us on Facebook.