ZHONG TONG BUS SEEKS MAJOR DISTRIBUTOR FOR AUSSIE EXPANSION
---
EXCLUSIVE: ZHONG TONG bus – one of the top three bus manufacturers in China and the largest Chinese Government-owned bus company – is ready to expand operations in Australia, to mirror its New Zealand and other regional success, with new three-axle coach product coming soon, it states.
The company has technically been in Australia since 2001, but has kept a somewhat relatively lower profile while it established its base slowly, but now it is seeking greater market share locally due to market changes, it says.
Currently, Zhong Tong sells all around the country – but it doesn't have a dealership structure yet. It has workshops in Tasmania, Queensland and a workshop and headquarters in Milperra, Sydney, NSW. Yet, expansion is on the cards, according to Michael Jiang, managing director of Jiangs International Pty Ltd for Zhong Tong Australia Market.
"We [are] still trying to establish developments in Melbourne, in Adelaide, and the rest of Australia. We want to expand. We want to find lots of dealers or a main dealership because we can't sell the buses directly from China to our Australian clients. We are looking for a dealership nationwide, as our own here is currently only small.
"We have two types of buses, a 9m (37+1 seats) and a 12m, but we are going to bring in a 13m three-axle hopefully by the end of this year.
"We don't sell directly, so yes we are looking for a dealership to sell directly to Australian customers – but indeed we are the ones who can bring Zhong Tong buses here.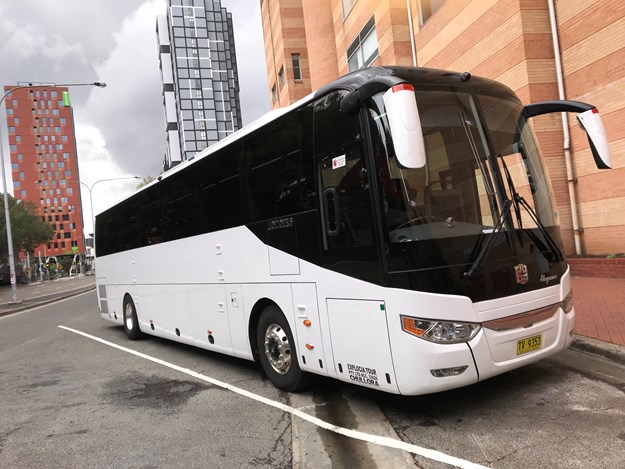 KEY PLAYER
Speaking exclusively with ABC magazine, Jiang explains that Zhong Tong is different to other Chinese-origin bus companies.
"Zhong Tong is owned by the government of China. We are in the top three bus manufacturers in China. First is Yutong, then King Long number two and we are number three. We used to be number two, but King Long itself has three manufacturers in China (King Long, Higer and Golden Dragon), so three altogether [their numbers] it becomes number two, which is what we were only last year," he says.
"We have our regular customers here [in Australia] who knew the Zhong Tong brand from China, so when they came to Australia to buy a bus they were looking at costs of half a million [elsewhere], but a Zhong Tong will only cost you around AUD$260,000 brand new. So we don't sell the bus for margin, we sell the brand for the 'marking percentage'.
Asked why now Zhong Tong is looking to expand and what the market changes that drove this decision were, Jiang said:
"Before, China product used to be smaller and at the ground level, clothes or small stuff etc - but now it's making vehicles and equipment, construction and electronics, and selling to overseas. It all depends on price, but it's much more competitive than other brands. And our quality is there now; we use a lot of top European components on our buses".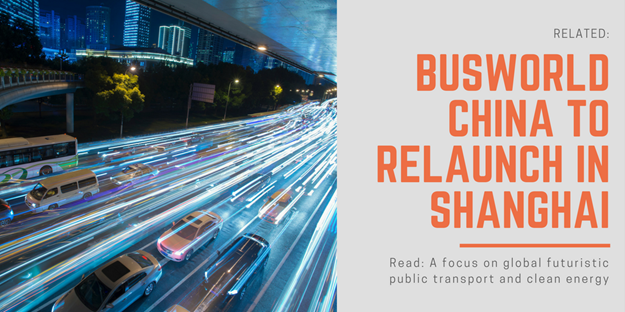 TOUGH START
"But," reflected Jiang, "…Australians are very traditional. Many years ago I tried to promote our Zhong Tong bus to some of the Aussie bus companies. I'd drive it [a bus] to their yards and they'd ask 'oh, what's this?' I'd say I just want to introduce our brand of bus, would you like to take it for a drive? They'd so 'no, I'm not going to try it because I like [an] Australia-made bus.
"I said a bus is a bus. He said his coach cost about $550,000 plus – but he had to endure a two-year waiting period."
"That's when I knew we had an advantage because for our Zhong Tong it's just three months to arrive in Australia as per your special requirements."
"So now I hear times are changing, owners and operators are changing their mind as well [about Chinese buses]…"
"Also what's changed is the environment; the people don't want to pay a lot to even 'rent' a bus. For example, before it was like $2000 a day, now it maybe $1200 – so the margins have come down the same for [buying] buses from half a million. Buses are now [cost] less.
Jiang says that Zhong Tong buses arrive here as a whole completed bus, as it holds the Australian ADR compliance capability from the manufacturer itself in China.
"We have the authorisation to put the compliance plates on, so once the bus is imported [here] from overseas it is ready to go."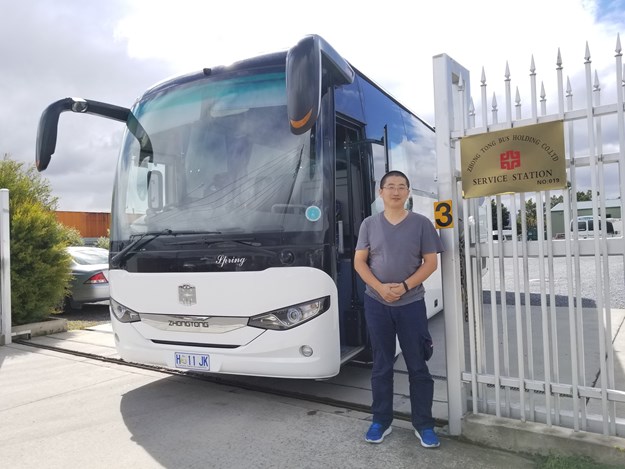 GROWING CATALOGUE
"I've been here since 1997 and I came here as a student. I know how to make a good bus. I designed the two buses for the Australian market," Jiang said.
"So today these two new buses [9m and 12m] have been designed for the Australian market [and] you will see the difference compared to other Chinese buses here. This 12m two-axle coach has a 32,000 (BTU) Kcal/H Zhong Tong-branded air conditioning – it's very powerful for hot Australian conditions. It uses a German-sourced compressor and Japanese rooftop machine.
"In this 12m, 56/57-seat (inc. driver's) coach we use British-built 360hp Euro 5 US-brand Cummins engines, and an Allison transmission. As for the chassis we have Wabco brakes, JB axles, a 470-litre tank with 45-litre AdBlue (lasts approximately 3000km) and a control system from France".
"There's also an electronic handbrake, peripheral cameras, plus independent suspension and ESP in this bus – same standard as a Volvo. The other Chinese buses don't have ESP, but we have permanent ESP. The dash is also from France."
"It uses a high-standard stainless steel body, with all the doors aluminium, like the luggage door. It has LED interior lighting and we use Spanish Fainsa-brand seats.
"Safety is our biggest consideration. It's a large bus so the cameras help minimise the risk for the driver," Jiang said.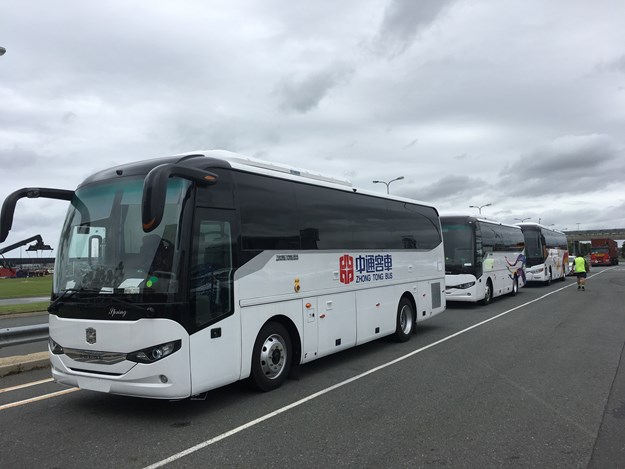 THE TRAVEL COMPANY
Zhong Tong also is affiliated with a similarly-named travel company, which arguably may have caused a bit of confusion over the years when people have tried to call to buy a bus, it must be noted.
"The story is they wanted to become a Zhong Tong dealer for Australia, but they are a travel company. So we are established as Zhong Tong bus, but we use them as a travel agent, or travel company.
"We have a lot of operators in Australia using our buses. We have Kingstar Coach Management, Zhong Tong (travel), Nexus Travel, and some Korean coach operators, Tasmania Coachlines and (AAT Kings) A-TEAM Coach Lines – to name a few."
"We sell about 20 buses per year – and that's direct. We have an Australian dealership, but we are still looking for a full distribution network.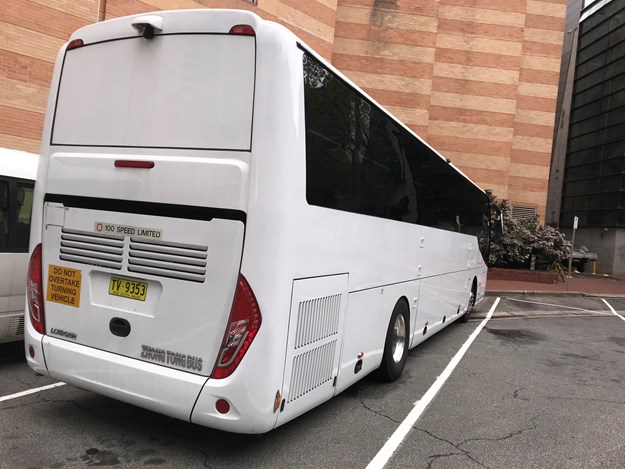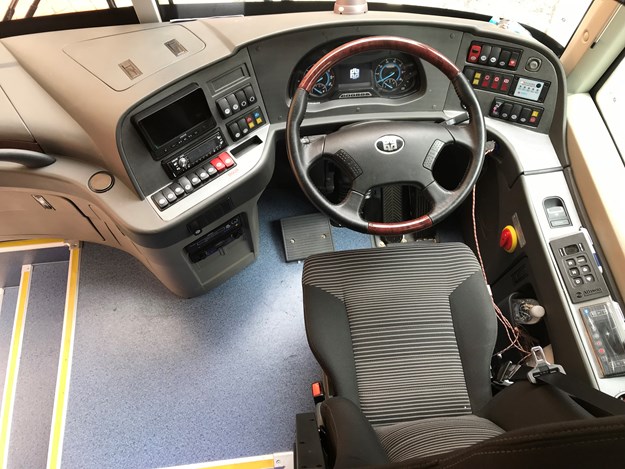 FACTORY BACK-UP
In terms of after-sales support for customers, NSW is home to Zhong Tong's head office in Milperra, with a workshop near Launceston, Tasmania and one in Queensland.
"We have [technical] teams that provide support 24 hours. So if you have some technical fault or the vehicle breaks down, you just call on the phone [for help].
"Our engineers, every two months, fly to Australia and stay for maybe a few weeks, and travel all across to see all our bus clients to see if there is any issues.
"You can phone and chat to them direct, no problem.
"Our sales and oversees marketing is done in China, but our technical people visit customers every two months. But ideally we want a distributor ourselves here in Australia for Zhong Tong, so they can go out and visit our customers."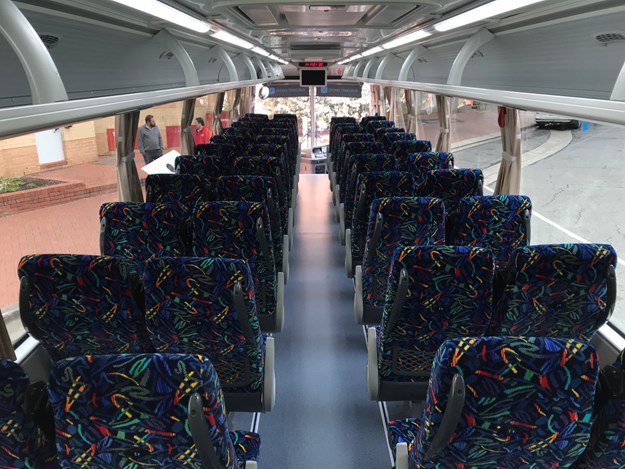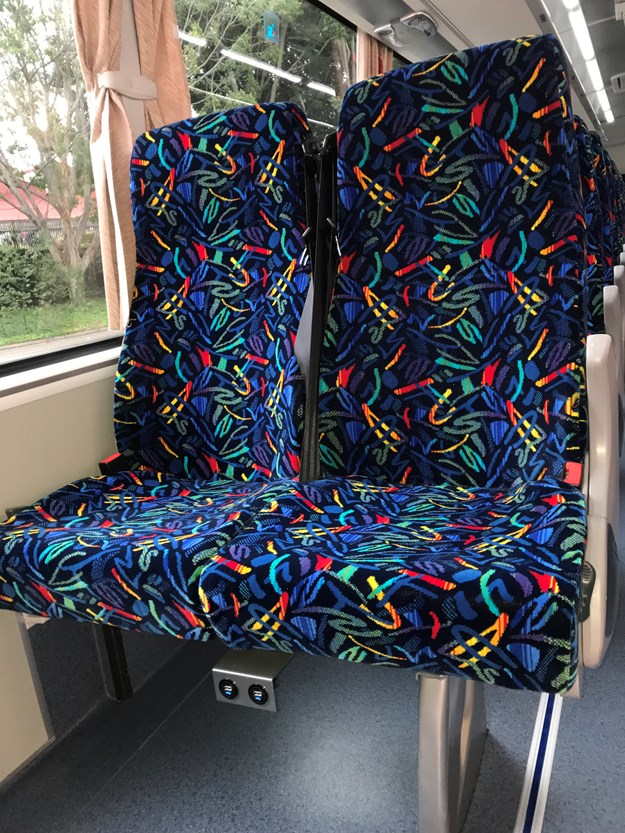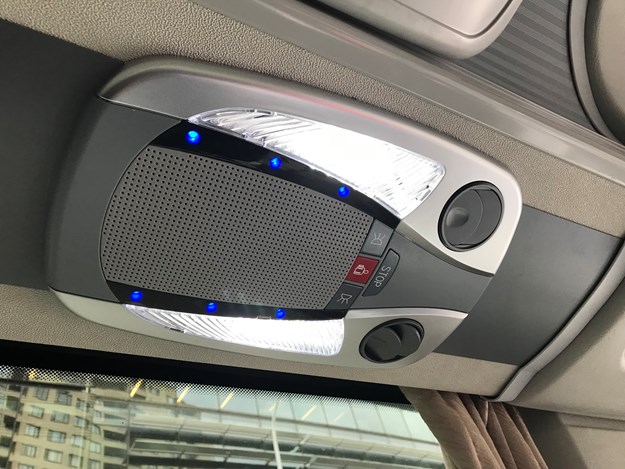 ABOUT ZHONG TONG
"Zhong Tong is Chinese Government owned and it's sold all across the world," explained Jiang. "We sell to Europe, Germany, America, we sell a lot in New Zealand – in Christchurch, we sell into the Middle East. We sell about 2000 – 3000 buses every year through just one contract [there].
Worldwide Zhong Tong sells about 35,000 buses every year, he says. "When the [Chinese] Government gives away free buses as aid to poor foreign countries, those buses care coming from Zhong Tong.
Zhong Tong employs around 18,000 people in China.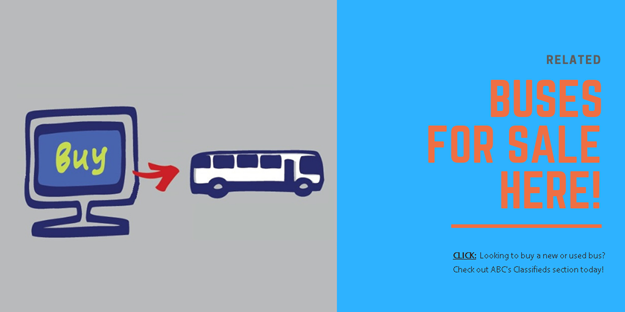 Subscribe to our newsletter
Sign up to receive the ABC e-newsletter, digital magazine and other offers we choose to share with you straight to your inbox
You can also follow our updates by liking us on Facebook.