WRIGHTBUS LAUNCHES WORLD'S FIRST FUEL-CELL DOUBLE DECKER
---
NORTHERN IRELAND-BASED bus manufacturer Wrightbus has debuted its production version fuel-cell double-decker bus – the world's first – at the recent 2018 Euro Bus Expo, held at the NEC in Birmingham, UK.
As announced by Wrightbus and reported by Busworld, it's two years since the UK bus maker released a prototype of a fuel-cell double decker, but this finalised version is mass-production ready. According to reports the new Streetdeck FCEV body bus features a Ballard fuel cell and a Siemens drivetrain.
As part of the EU-funded (pre-Brexit, we assume) JIVE project, Wrightbus developed the Streetdeck FCEV, which already has customer orders, it's reported. The JIVE project will see London, England, as the first city to order this model fuel cell bus.
Bus details are scant at the time of print, but vitals are it is a 10.9m bus with 64 passenger seats. It has a 48kW traction battery pack meaning the Streetdeck FCEV has a 322km operating range, it's claimed. A 426km extended range is also available, apparently; refuelling lasts about seven minutes.
The hydrogen storage tanks are said to be lightweight and a battery management system monitors and balances the stored power while the vehicle is in use, it states.
According to the company the modular fuel-cell bus platform developed can also be used for the battery electric variants. As reported, Wrightbus has developed the chassis as a platform for both single-story buses and the double-deckers. It has a flat floor throughout the bus, and the heating and cooling system is said to also be zero emission.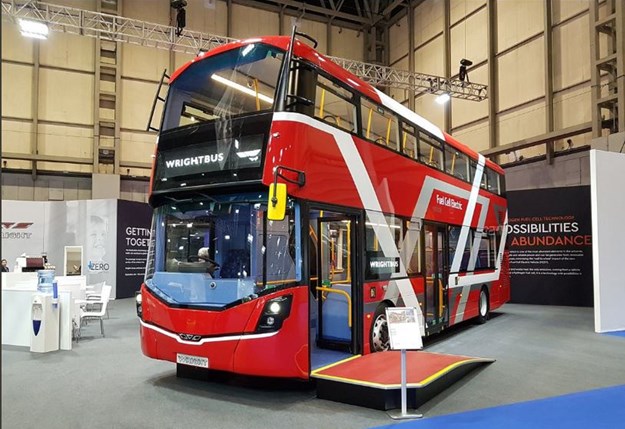 JIVE TALKIN'
THE Joint Initiative for hydrogen Vehicles across Europe project (JIVE) seeks to deploy 139 new zero emission fuel cell buses and associated refuelling infrastructure across five countries, the organisation states.
JIVE will run for six years from January 2017 and is co-funded by a 32 million euro grant from the FCH JU (Fuel Cells and Hydrogen Joint Undertaking) under the European Union Horizon 2020 framework programme for research and innovation, it says. The project consortium comprises 22 partners from seven countries, it confirms.
As a matter of information, this is the first out of two projects. The JIVE2 project started earlier this year in January, 2018. Combined, the JIVE projects will deploy nearly 300 fuel cell buses in 22 cities across Europe by the early 2020s – the largest deployment in Europe to date, it says.
The overall objective of the JIVE initiatives are to advance the commercialisation of fuel cell buses through large-scale deployment of vehicles and infrastructure so that, by the end of the project, "fuel cell buses are commercially viable for bus operators to include in their fleets without subsidy, and that local and national governments feel empowered to regulate for zero emission propulsion for their public transport systems."
Specific objectives of JIVE include:
- Achieve 30 per cent cost reduction versus state of the art;
- Operate 50 per cent of the vehicles for at least 36 months;
- Deploy the largest capacity hydrogen refuelling stations (HRS) in Europe and achieve near 100 per cent reliability; and
- Demonstrate technological readiness of FC buses and HRS and encourage further uptake.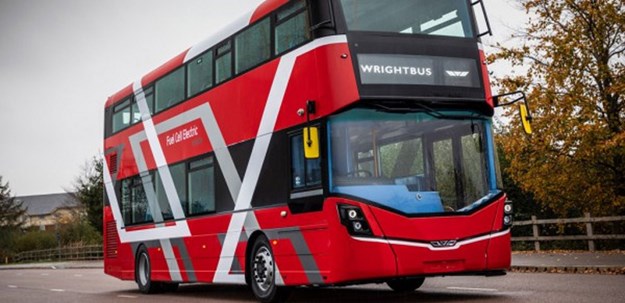 WRIGHTBUS DRIVELINE TECH
According to an official Wrightbus document entitled Advanced Driveline Technology, under sections called Hydrogen fuel cell technology - zero emission hybrid drive system, and Battery pack and fuel cell - breaking new ground (again), it outlines the company's thinking behind the advancement.
Wrightbus hydrogen fuel cell technology provides a zero emission hybrid drive system that encompasses hydrogen tanks and a battery pack to power both single-deck and double-deck vehicles, it states. The combination of the battery pack and the hydrogen-powered fuel cell makes the continuous operation of a fully zero-emission double-deck bus feasible.
Two key elements of the design are, "the lightweight hydrogen storage tanks, and the automatic battery management system, which continuously monitors and balances the stored power whilst the vehicle is in service."
"Offering a reliable system with no emissions, all Wrightbus hydrogen fuel cell vehicles will feature: an electric drive axle packaged to allow a full flat floor throughout the bus; a zero-emission heating system; the ability for overnight charging if the operator desires; and remote diagnostics."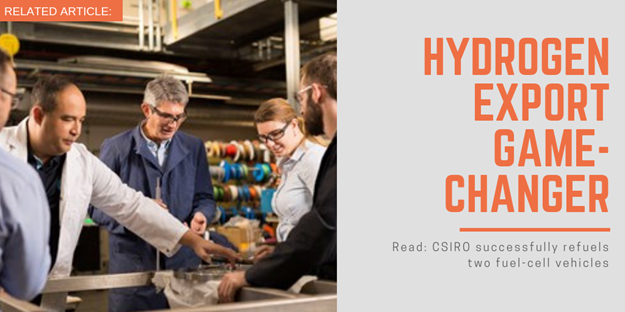 As the company states, Wrightbus - in conjunction with consortium partners Magtec, Chargemaster and Cambridge University - has been leading a "…ground-breaking research partnership, funded by the APC (Advanced Propulsion Centre UK)."
"The consortium partners have been making significant strides in modular architecture that will enable common platforms and assembly methods for Ultra Low Emission Buses. The hydrogen fuel cell acts as a 'generator', charging the battery pack whilst the vehicle is in operation, assisted by an active battery management system.
"Lightweight hydrogen storage tanks, weighing just 20kg, are an integral part of the installation. A key facet of the project - the battery management system - continuously monitors and balances power stored in each battery cell whilst the vehicle is in service, rather than relying on this being achieved as part of the overnight recharging process.
"A new electric drive axle, featuring two 100kW permanent hub motors, has also been designed to fit into the existing Streetdeck chassis structure, with packaging to accommodate a flat floor throughout.
"The combination of an automatically managed battery pack with a hydrogen-powered fuel cell packaged in a way to achieve a loading of 84 passengers at 18t GVW makes the continuous operation of a fully electric double-deck bus feasible," it states.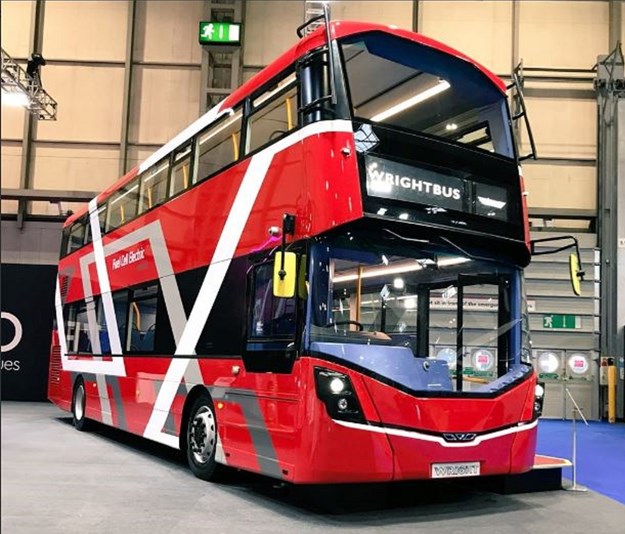 ABOUT WRIGHTBUS
Wrightbus designs and manufactures buses for the European market, including the United Kingdom and Republic of Ireland.
Its product range covers all segments of the market from small and midi-sized buses to full-size single-deckers, double-deckers, articulated buses and Bus Rapid Transit, it states.
The company says it is capable of producing all of its vehicles with either Euro 6 diesel or alternative drivelines, including hybrid-electric, plug-in electric and induction power transfer.
As well as its own complete vehicles, it offers bodywork for leading chassis manufacturers, including Volvo Bus, it says.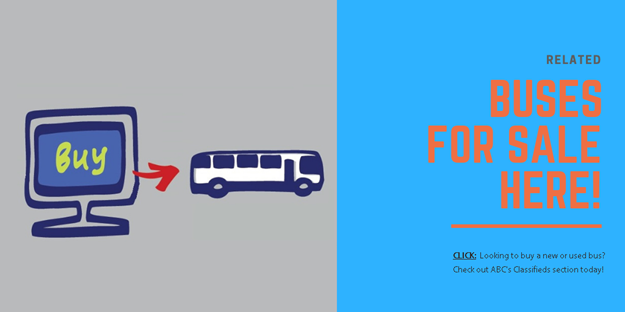 Subscribe to our newsletter
Sign up to receive the ABC e-newsletter, digital magazine and other offers we choose to share with you straight to your inbox
You can also follow our updates by liking us on Facebook.