SYDNEY COACH TERMINAL EXCLUDED IN AUD$955M CENTRAL STATION UPGRADE
---
A NEW REGIONAL COACH TERMINAL at Sydney's iconic Central Station is not part of redevelopment plans, according to a document by the NSW State Government released recently.
The Tourism and Transport Plan, Supporting the Visitor Economy – which is now live online and part of the overall Future Transport 2056 initiative – does not commit to building a coach terminal any time soon, categorising it only as being "for investigation" sometime within the next 10 years.
The plan clearly establishes the fundamental and irrefutable link between "gateway" NSW state tourism and its transport capabilities – particularly to regional areas – with year on year growth and investment potential almost assured.
According to Transport for NSW (TfNSW) the Tourism and Transport Plan is, "…now finalised, setting out how the transport network can help achieve the NSW government target of $25 billion in regional overnight visitor expenditure by 2030, and grow tourism to achieve $55 billion in NSW through the same period.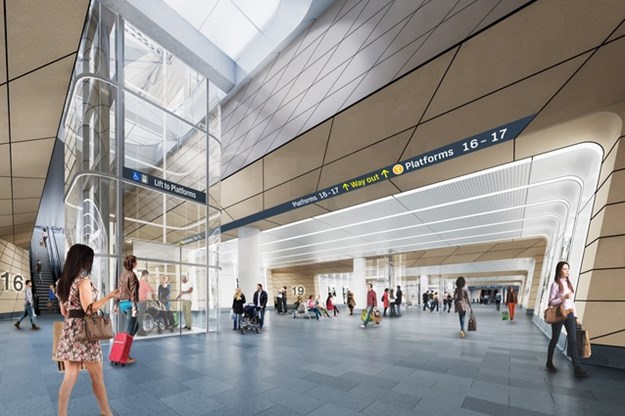 "Supporting Future Transport 2056, the Tourism and Transport Plan takes an holistic look at the industry and identifies ways in which transport services can better meet the needs of our visitors, providing a framework to guide the NSW Transport cluster of agencies over the next 10 years."
As TfNSW outlines, the new plan looks at a range of cross-government initiatives to help grow the tourist economy, including:
1. A Tourist Drives Strategy to support marketing of regional areas and improve signposting to destinations;
2. Streamlined ticketing, which will see a more user-friendly one-stop shop on the www.transportnsw.info website for NSW Trainlink and coach services;
3. Making transport the attraction through new technology trials and strengthened partnerships with Transport Heritage NSW and other transport heritage organisations;
4. Main and high street improvements in regional areas;
5. Improved connections to regional airports and cruise ports;
6. Provide more transport services to regional destinations during peak tourist periods.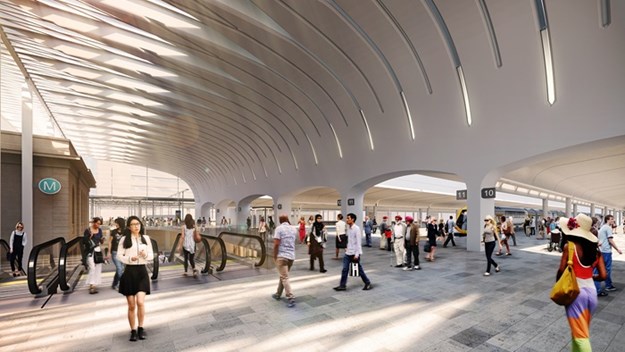 The plan is supported more broadly through the Visitor Economy Industry Action Plan 2030 with AUD$100 million recently announced for new regional tourism projects as part of a $300 million Regional Growth – Environment and Tourism package, it states.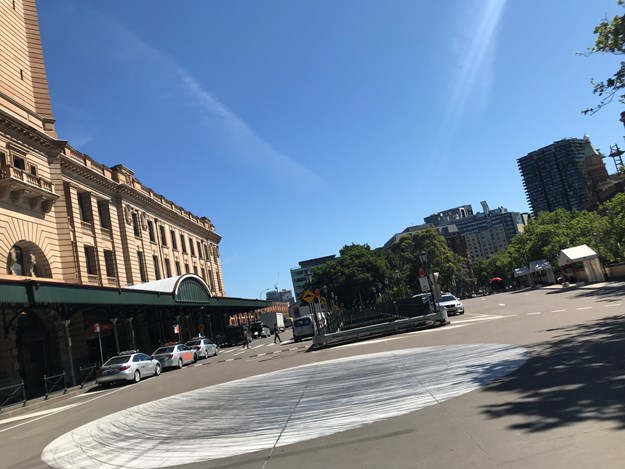 WHAT'S GOING ON?
When Australasian Bus & Coach (ABC) magazine contacted TfNSW to confirm that a new regional coach terminal at Central Station was not due within the next 10 years, a spokesperson responded:
"Transport for NSW is constantly seeking ways to improve services for customers.
"In April last year, coach services were relocated to the Western Concourse. This improved connectivity for customers with a taxi rank, 'kiss and ride' drop-off area, easier access to NSW TrainLink facilities, ticketing services, better access to seating, toilets and refreshment options within the Grand Concourse.
"Renewal of the precinct has already started through initial improvements in and around Central Station with the delivery of Sydney Metro, including Central Walk, CBD and South East Light Rail projects.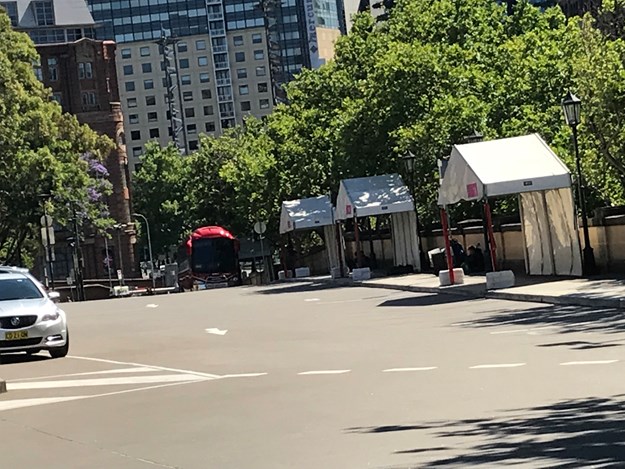 "The NSW government is also looking to revitalise Central Station and the wider precinct, including new public spaces that are better connected to a multi-model transport interchange.
"Transport for NSW will continue to engage with government, business, industry and community stakeholders on an ongoing basis to ensure we understand the needs and expectations of customers," they said.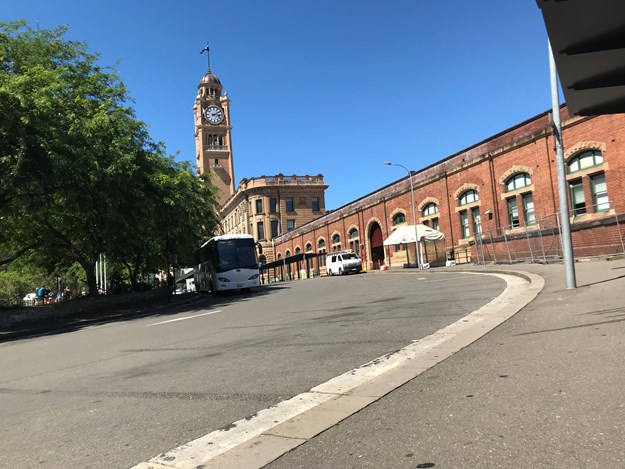 IN THE DOCUMENT
Regardless of whether such a coach terminal is to be built, whether other private or only government-contracted coach companies could use it, or indeed whether there is genuine 'investigation' about having one, the 100-page rail and waterways-focused plan rarely touches on the topic of coaches at all.
Under a section entitled Regional trains and coaches, it states:
"Our regional trains and coaches enable visitors to reach most parts of NSW from small towns to regional centres.
"The next 10 years will see significant improvements to public transport services for visitors right across the State.
"New regional trains provide an opportunity to increase services to regional destinations. Improvements to timetabling will give visitors better options to arrive at destinations during the day.
"We will: refocus the regional transport network to link towns with regional cities rather than being Sydney-focused; investigate providing faster train services to the Central Coast, Newcastle, Canberra and Wollongong; investigate reducing regional train journey times; investigate convenient public transport arrival and departure times; and provide day return services to regional cities and centres."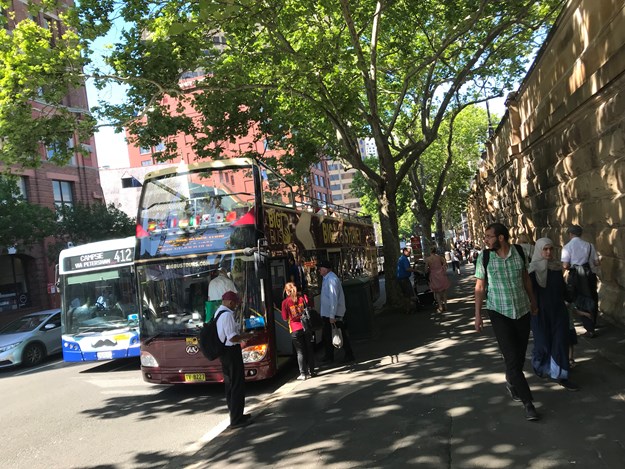 TRANSPORT-TOURISM SNAPSHOT
The plan's opening address by The Hon Andrew Constance MP, Minister for Transport and Infrastructure and The Hon Melinda Pavey MP, Minister for Roads, Maritime and Freight points out that tourism contributed $34.2 billion to the NSW gross state product in 2016–17 and employed 262,000 people – one in every 15 jobs in the state.
"Tourism is especially important to the regional NSW economy. In 2017, 65 per cent of state-wide overnight stays and day trips were in regional NSW, generating $16 billion in visitor expenditure," they say.
"Whether visitors come from within NSW, interstate or overseas, transport plays a vital role in their experience.
"In 2017, our transport network carried more than 35.7 million overnight visitors around NSW, connecting them to unique destinations and experiences across our beautiful state.
"The NSW government has committed to a goal of more than tripling 2009 overnight visitor expenditure by 2030, aiming to achieve $45 billion by 2025 and $55 billion by 2030. It has also committed to achieving $20 billion in regional overnight visitor expenditure by 2025 and $25 billion by 2030, in alignment with the overall 2030 target."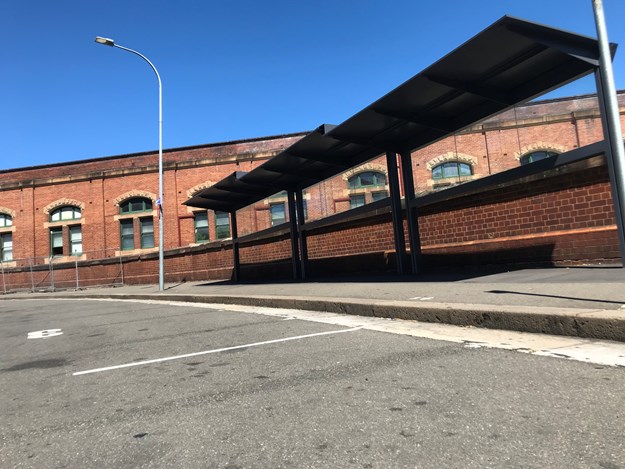 CUSTOMER OUTCOMES
Citing four areas of 'customer outcomes' that have helped shape the directives of the plan, such as: improved roads, signs and rest areas; first and last mile road network improvements for regional visitor destinations; and extending public transport services to support the night-time economy (Nightride buses) – it raises the issue of "making transport the attraction".
Later, under a section entitled 'Experiencing transport hubs' it adds that: "Our transport hubs operate as gateways for visitors using our transport system. We are investing in our transport interchanges to improve the experience for all of our customers including visitors.
"Careful attention is being paid to enhance visitor experiences at key destinations such as Circular Quay and Central Station through the establishment of customer-focused design principles."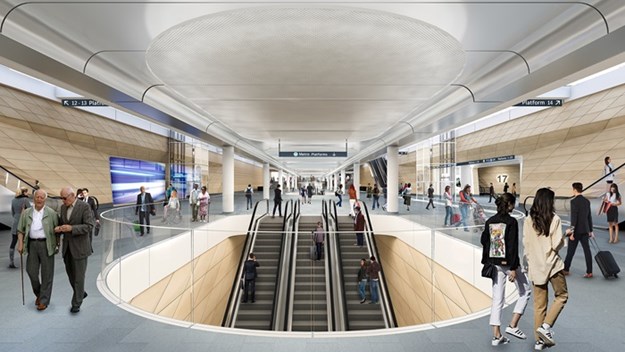 It adds that Central Station is a key transport hub in the NSW transport network.
"Over the next decade, it will have an even greater role with CBD and South East Light Rail and Sydney Metro connecting with existing suburban and intercity trains, coaches, buses and the Inner West Light Rail.
"The NSW government is developing a vision and plan for the Central Station precinct, focusing on improving the interchange experience for our customers and better integrating Central with surrounding recreational, business, residential and educational areas.
"In 2018, construction will start on Central Walk, a 19-metre wide tunnel from Chalmers Street, linking the new metro platforms under Central. This is the start of Central's renewal, bringing new entrances and simpler interchanges to make life easier for customers."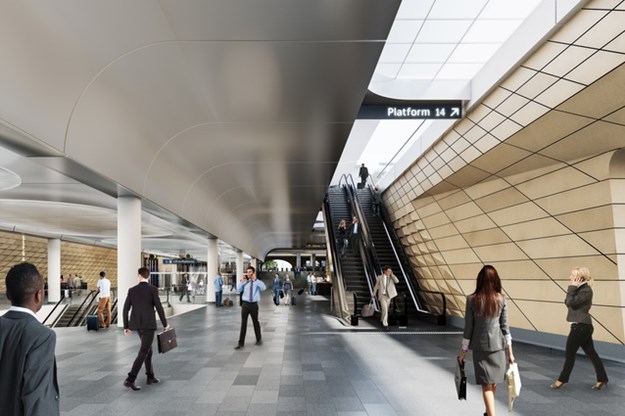 SO WHAT'S BEING BUILT NOW?
The $955 million Central Station transformation project was awarded to construction giant Laing O'Rourke earlier this year in March, and will be delivered alongside global architecture firm Woods Bagot and its partner John McAslan + Partners – and with one of the world's leading design partnerships comprising GHD and Aurecon, it states. 
Completion of the Central Walk and Central Station metro upgrade contract is expected in 2022, with Central Walk open to customers. Once the Central contract is complete, work will continue along the 30km length of the Sydney Metro City and Southwest project to lay tracks and fit out stations before services start in 2024, the Govenment states.
Laing O'Rourke managing director Cathal O'Rourke says the company was thrilled to deliver another pivotal piece of Sydney's infrastructure.
"We have a strong track record in complex transport precincts around the world – and with this experience we have assembled a team who will deliver a world-class result for the NSW government, the people of Sydney and the businesses and customers who rely on Central every day," O'Rourke says.
"Our recent experience delivering the $100 million upgrade of Wynyard Station allowed us to develop construction techniques that will ensure minimal disruption throughout the life of the project. The station needs to be kept running, and its history and heritage protected, as we also upgrade it to the modern transport solution Metro offers."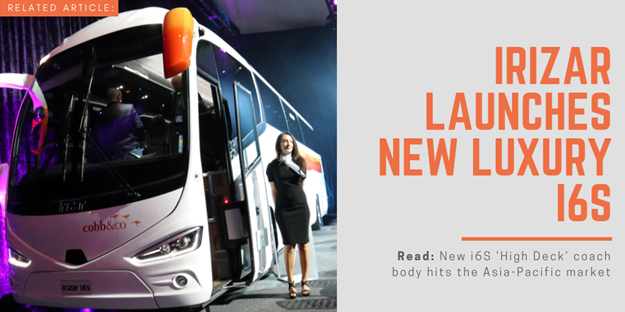 ON THE AGENDA
Main project features include: 
• Construction of Central Walk – a 19-metre-wide tunnel from Chalmers Street, linking to new metro platforms under Central Station;
• Construction of a new world-class metro station;
• Renewal of the historic Central Station;
• A new feature roof to the northern concourse that will transform the space and emphasise the historic features of the Central Electric Building.
"Central Station is a key pillar of Sydney's public transport network, with more than 250,000 people passing through the station every day and that number is expected to grow to 450,000 in the next two decades," the company states.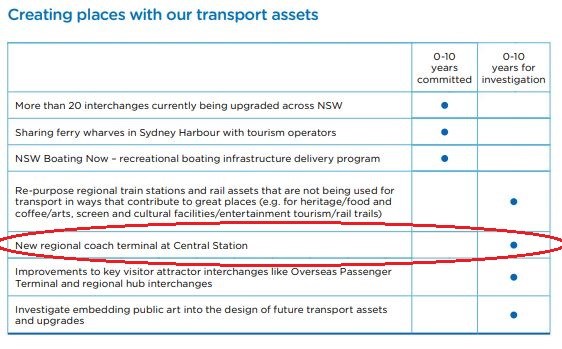 THE IMPORTANCE OF ROAD
Transport can play a major role in growing regional tourism, by providing new and more convenient ways to get to and travel around regional destinations and attractions, states the plan.
"We can also showcase these destinations through advertising on the network and improving roadside signage.
"Airports bring the largest number of international visitors to our shores, while road travel is the main way domestic visitors travel within NSW."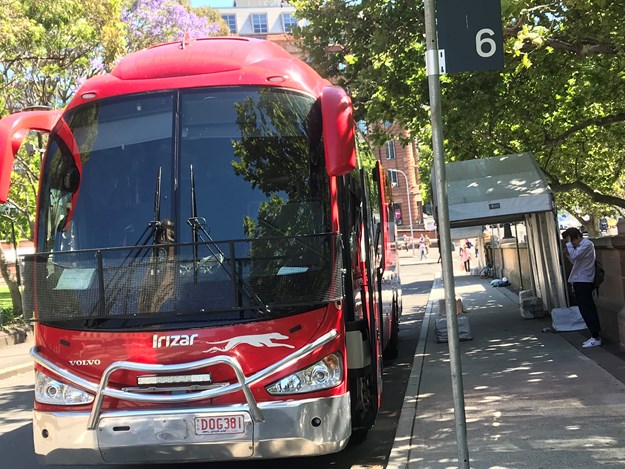 THE COACHES
In terms of which coaches might most benefit from a new regional coach terminal – thereby best promoting this type of transport mode to tourists – on July 1, 2013, NSW TrainLink replaced the regional train and coach services that were formerly provided by CountryLink. It also took on the Intercity services operating from the Sydney CBD, formerly operated by CityRail (now known as Sydney Trains), it says.
NSW TrainLink coaches, "…travel to Bourke, Brewarrina, Lightning Ridge, Broken Hill, Parkes, Mudgee, Coonabarabran, Oberon, Eden, Bombala, Jindabyne, Tumbarumba, Tenterfield, Inverell, Burren Junction, Mildura, Echuca, Griffith, Surfers Paradise, Port Macquarie, Tweed Heads and Byron Bay."
Earlier this year NSW TrainLink started, "trialling new coach services to better connect regional communities."
It states these services are designed to provide new or additional links between: Tamworth and Newcastle; Tamworth and Dubbo; Tamworth and Port Macquarie; Wagga Wagga and Albury; Wagga Wagga and Canberra; Goulburn and Sydney; Goulburn and Canberra; Brewarrina and Dubbo; Bourke and Dubbo; and Young and Sydney.
"Each trial aims to provide new connections for commuting, attending medical or business appointments, shopping, recreational activities and catching up with family and friends."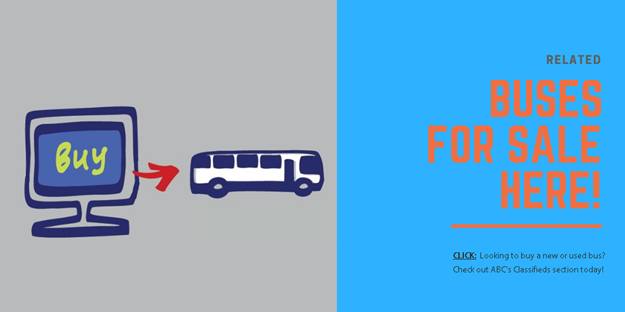 Subscribe to our newsletter
Sign up to receive the ABC e-newsletter, digital magazine and other offers we choose to share with you straight to your inbox
You can also follow our updates by liking us on Facebook.