SCOTTISH BUSES PART OF UK GOVT AUTONOMOUS TRIAL
---
EDINBURGH'S Forth Bridge - a UNESCO World Heritage site – is to play host to a high-capacity autonomous bus pilot service in 2019, the UK Government announced recently.
The project will convert five full-size Alexander Dennis single-decker manually driven busses into autonomous vehicles and these 'self-driving' units will provide a service capable of carrying up to 42 passengers 14 miles across the Forth Bridge to Edinburgh Park Train and Tram interchange, it states.
With buses every 20 minutes this could provide an estimated 10,000 weekly journeys and support the case for rolling out similar services across the UK, it explains.
Known as Project CAV Forth, and led by Fusion Processing, it will bring together organisations from across the UK to develop the high capacity autonomous bus pilot.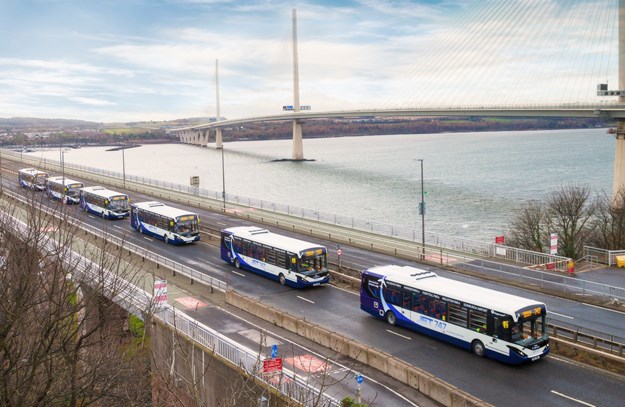 GOVERNMENT SUPPORT
The announcement is part of the Government's support for the first UK trials of self-driving vehicle services, according to the Department for Business, Energy & Industrial Strategy's Secretary The Rt. Hon. Greg Clark MP on a visit to Oxbotica, part of one of the winning consortia.
Government backing will go towards three "world-leading" public trials by 2021, with pilots including the autonomous bus service across the Forth Bridge from Fife to Edinburgh, and self-driving taxi services in London.
Also announced was funding to further strengthen the environment for testing and development of self-driving technologies in the UK.
The projects were selected following a competitive process and will share a GBP£25 million (AUD$44,229,500) Government grant through the fourth round of the Connected and Autonomous Vehicles Intelligent Mobility Fund.
Each pilot combines the strengths of leading names from business, technology and academia - including Jaguar Land Rover, Addison Lee, Fusion Processing, Oxbotica, and the universities of Nottingham and the West of England - and support the Government's ambition to have self-driving vehicles on UK roads by 2021 through the modern Industrial Strategy and Future of Mobility Grand Challenge.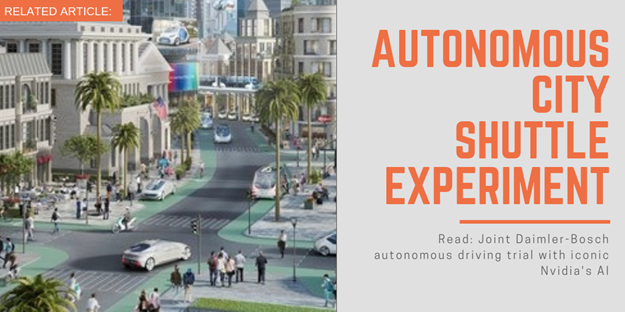 2021 TARGET
Business Secretary Greg Clark said: "Self-driving cars will revolutionise the way we move goods and people around the UK. These Industrial Strategy projects and investments are exciting examples of our long-term plan in action - ensuring we build on our strengths to reap the rewards as we accelerate towards our ambition to have autonomous vehicles on UK roads by 2021."
"Autonomous vehicles and their technology will not only revolutionise how we travel, it will open up and improve transport services for those who struggle to access both private and public transport.
"The UK is building on its automotive heritage and strengths to develop the new vehicles and technologies and, from 2021, the public will get to experience the future for themselves.
"All the projects will include social behavioural research to further explore how driverless technology can seamlessly integrate into society, with the findings applied to the development for future autonomous service models."
Future of Mobility Minister Jesse Norman said: "The UK is a world leader in transport innovation, and our work on the Future of Mobility Grand Challenge will ensure this long continues."
"Automated driving technology is advancing rapidly, and the UK market for connected and autonomous vehicles is forecast to be worth up to £52 billion by 2035.
"This pioneering technology will bring significant benefits to people right across the country, improving mobility and safety, and driving growth across the UK."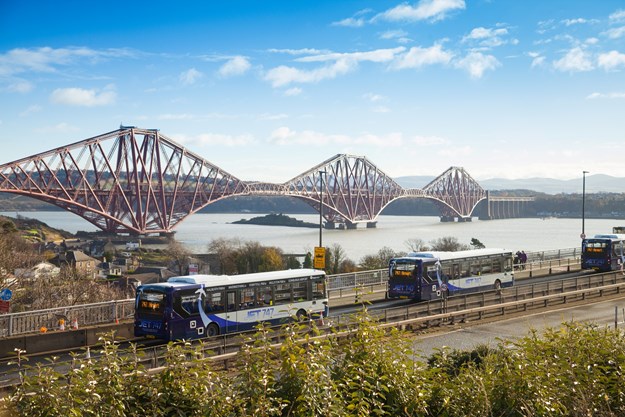 IN DETAIL 
In Budget 2018, £90 million investment was announced for the future of mobility zones for trialling new transport modes and services.
These projects are funded through the Connected and Autonomous Vehicles Intelligent Mobility Fund.
Project CAV Forth's funding of £4.35million was awarded by the UK Government through Innovate UK with additional investment from: operator Stagecoach, Transport Scotland; vehicle manufacturer Alexander Dennis (ADL); technology company Fusion Processing Ltd; and mobility services specialist ESP Group.
The trial, to begin during 2019, will include five autonomous single-deck vehicles, which will run between Fife and Edinburgh across the Forth Road Bridge.
The buses – operated by Stagecoach East Scotland – will be used autonomously to Level 4 standard, which means that a driver must remain on board during any journey in line with UK regulations, explains ADL.
Once complete, the 11.8m ADL Enviro200 vehicles will operate between Ferrytoll Park & Ride facility in Fife and the Edinburgh Park train and tram interchange. The buses will use both on-road and hard shoulder running, and will use the dedicated public transport corridor across the Forth Road Bridge that allows buses and taxis to use dedicated lanes between the M9 near Newbridge and Halbeath in Fife, explains ADL.
Work on the project is expected to get underway during the second quarter of next year at ADL's manufacturing depot in Guildford with the first vehicles expected to go into service during 2020, the company states.
The project partners said: "We're delighted to have been awarded this funding and we are excited to further test the potential for autonomous technology in the future within public transport using full-size single0deck buses, which so far has not been achieved anywhere else in the world."
"Drivers will still be required on all vehicles at all time while in service for passenger safety and to comply with UK legislation."
Scotland Cabinet Secretary for Transport, Infrastructure and Connectivity, Michael Matheson said: "This is a very exciting development and underlines the potential Scotland has when it comes to connected and autonomous vehicles."
"The Forth has been at the centre of engineering innovation over three centuries and it is fitting that it will be central to this next innovation in transport and our Programme for Government commitments to intelligent mobility.
"The deployment of these vehicles in Scotland will bring transformative change to the way we travel and work, as well as having a positive impact on the economy, the environment and safety. 
"This collaborative trial, using one of the country's most iconic transport corridors, shows Scotland is very much open for business in this innovative sector.
"I very much welcome the strong Scottish contingent in the bid team and I look forward to following this project with great interest."
EARLIER WORK
Stagecoach, ADL and Fusion Processing announced earlier this year that work was underway to trial the first full-sized autonomous vehicle within a Stagecoach depot.
Work on the vehicle is currently being done at ADL's site in Guildford and the bus is expected to be ready for use at the beginning of 2019.
In the short term, the bus will be used in autonomous mode only within the depot environment, to conduct movements such as parking and moving into the fuelling station and bus wash, the company says. 
Using self-driving vehicles within depots more widely could help improve safety, efficiency and space utilisation within the depot.
Stagecoach has made a significant investment in new technologies to improve transport for customers and make its services more efficient. It includes the UK's biggest roll-out of contactless payment technology on buses, automated vehicle location systems to provide live bus information, and telematics technology to deliver smoother and more fuel efficient journeys.
MERIDAN COMPETITIONS
The Centre for Connected Autonomous Vehicles was established in 2015 to ensure the UK is a world-leader in the development and testing of self-driving technologies, the Government states.
The £250 million, match-funded by industry, is being invested by the Government, propelling self-driving technology in the UK, it says.
To further strengthen the environment for testing and development of self-driving technologies, £18 million is also being awarded to four successful projects through the Meridian 2 and 3 competition. The Meridian 2 project will develop a digital platform to allow the exchange of data which technology developers and fleet operators can use to deliver better transport systems, while the Meridian 3 projects will focus on developing controlled test environments for highways, and public test environments for highways and rural roads.
Meridian CEO Daniel Ruiz said: "This is great news for the UK. Leading technology businesses from Japan, Germany and Spain, alongside home-grown innovators, are all investing significant sums in the UK to accelerate development of self-driving technologies. Their business decisions are an endorsement of our capabilities in this globally competitive sector."
"We've got the talent, the tools and strong government support to consolidate our world leading position in this transport revolution," he said.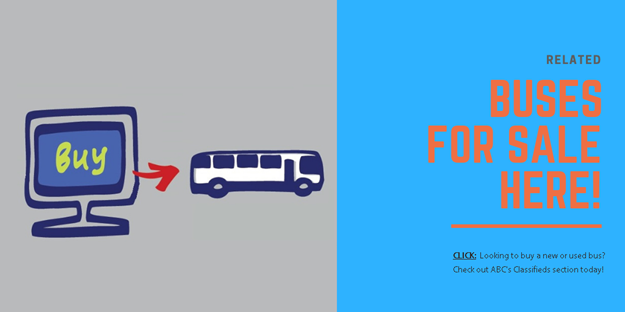 Subscribe to our newsletter
Sign up to receive the ABC e-newsletter, digital magazine and other offers we choose to share with you straight to your inbox
You can also follow our updates by liking us on Facebook.