EURO COACH-CRASH FB VIDEO GOES VIRAL
---
COMMERCIAL TRANSPORT videos showing bizarre traffic situations and accidents are not uncommon for stirring viral online debate, but some recent European coach crash video has raised interesting commentary, it seems.
Uploaded by ZygomatiK (@ZygomatiK.Humour) - whose motto is, "We can laugh at everything, but not with everyone" - the exact location is unknown, technically, but with most of the facebook comments needing to be translated from French (in our region anyway), it looks to be some tight coach corner situation on an overcast day in France somewhere that goes horribly wrong. Came in too sharp?
In the Oupsss... video it is unknown if the driver or passengers are injured - in fact, whether that latter were even on the bus at all forms much of the debate.
That is, translating the facebook comments on this video doesn't really clarify anything properly, but the main issues/arguments seem to be:
- Were there passengers still on board?
- Why did the video person not 'stop the bus' (like some comic-book superhero, one suggests)?
- And then there's some inherent 'Generation This versus Generation That' (versus Gen who knows whatever we are up to now)-type banter.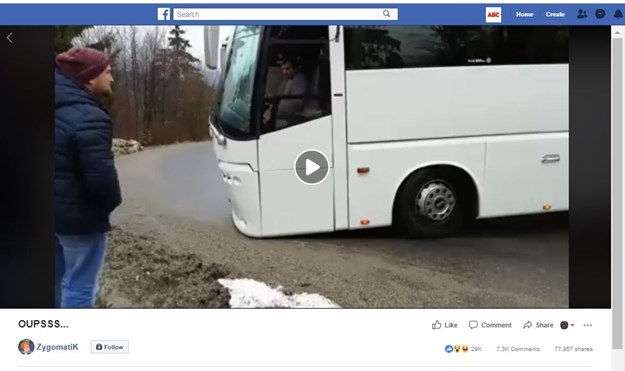 THE RESULT
We are unsure of the outcome or what decisions and situations arose to put the vehicle in that predicament in the first place, but it is an interesting video nonetheless. And we sincerely hope the driver and everyone was ok.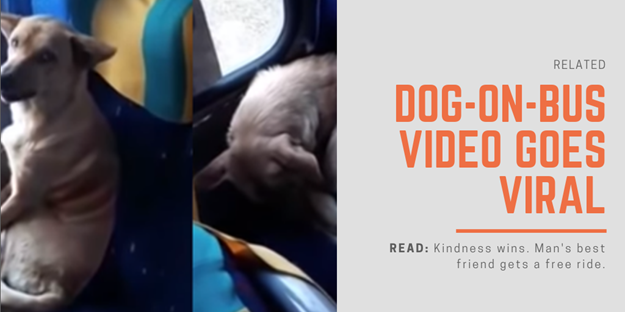 Perhaps panning the camera around at the start, finish - or ideally both times or whenever - would have helped viewers better assess the surrounding area for analysis, but these are all easy to ask for in hindsight.
In fact, as one commenter notes, if it weren't for whatever footage we had in the first place, none of these comments would be happening at all. And you know what? That's a fair call.
A tight-ish, hilly corner gone wrong?
Let us know your thoughts in the comments below...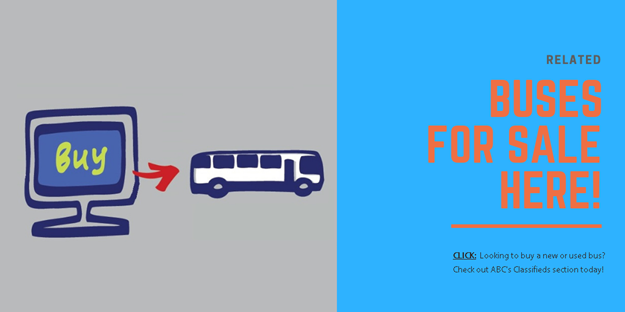 Subscribe to our newsletter
Sign up to receive the ABC e-newsletter, digital magazine and other offers we choose to share with you straight to your inbox
You can also follow our updates by liking us on Facebook.