ABC ISSUE 375 – OUT NOW!
---
Anybody out there? Do governments, regardless of whatever political persuasion, really care about and understand the Australasian bus and coach industry – or are they just taking the ____? Really, what is going on?
It is time to have THAT conversation. Not so much by choice, but rather necessity.
[Murmurs heard in the background] Wait, wait! Okay, not THAT conversation involving bees, birds and the legal implications of accidental stings, but more the one about being 'a busie', collectively speaking, and trying to convince mainstream society, or more of it – but mainly government – that we actually really do matter.
Well, at least I think we do matter. And I'm pretty sure many of you in the bus and coach game think the same way, too.
The problem is, if you are thinking like that then you'd also be thinking 'if we deep down have to even ask ourselves if we do matter' then we are doing so for a reason. And that reason is, unfortunately, we are pretty sure we are the ones that are easily kicked in the guts when most convenient for others to do so.
So… what's brought this on? A few things, really. I mean, I guess I've always recognised we bus people, product and industry were a little bit different to others, but while we celebrate that I don't think others do so enough, if at all!
In the public transport game, we are the thing that the general public en masse are happy to loathe or denigrate at will, but few will sing our praises when we've saved their bacon by transporting them safely and relatively cheaper than they would normally have needed to.
People love cars. Cars break down or cost too much – then it's trains and buses for most. People love trains. But when trains break down or their replacement costs are known – then it's buses to the fore. And even then, no matter how much we can save people and governments money, this is often ignored. Light rail? Ha! Don't get me started.
When our convenience and flexibility to move people in crises should be our shining hour, it's often just taken for granted. And quite frankly … I'm jack of it!
THE CALL
What kicked this off was getting a call recently by an operator based, let's just say in a costal/regional area of a particular state, who was quite upset at learning of a particular situation or event that they had read about in ABC magazine.
This person was totally p*ssed off that his order from 'a government' for a city bus was now 18 months late, yet a large number had been delivered essentially to a 'government-contracted' operator. And the caller needed one new bus so that he fulfilled his contractual agreement to have X-amount of buses on his fleet, so as to be able to … I guess … have a chance to have his contract renewed, etc.
It was the double standards he was angry with and just wanted to let off some steam. This was his cry for help, and arguably – from their point of view – justifiably so.
"The small operators are getting squeezed out," he said. "And this is all I've known and [I've] worked hard for it."
This is something I've heard often from different states and areas of Australia, and while each conversation invariably comes down to 'political persuasion A' doesn't like me because I'm 'political persuasion B' (and vice versa), I'm not sure that's entirely the case.
From what I can see, and try to explain to them, ultimately, someone's out to screw someone at the end of the day, and in the modern era the consolidation of public transport entities and assets seems to have evolved into, 'just the way things now are'. No personal, geographic or weird-trousers-with-short-socks agenda, it's just a financial decision. Business just being business. And like BusVic's executive director Chris Lowe said earlier this year, calling it out for what it is, it's 'regulatory capture' it seems.
THE REPORT
So in NSW when a recent Government document called The Tourism and Transport Plan, Supporting the Visitor Economy didn't include a firm commitment within 10 years to build a new regional coach terminal as part of a AUD$955 million Central Station upgrade (happening now!), it got me thinking: do governments really get what's going on when it comes to buses and coaches?
Sure there are some times governments, regardless of what party or what tier, seem to interpret the implications of public transport properly, and in our industry they really get the importance of a great bus experience. For example, this issue's story about the new WA Swan Valley bus service to encourage and generate tourism in that area is spot on.
The NSW situation, however, where the financial benefits of transport and tourism are clearly illustrated in its own major document, yet it fails to see how a new coach terminal – something that's been missing for at least 20 years according to some of the coach drivers I spoke to when visiting down there – still needing to be just "investigated" is baffling to me.
I guess on behalf of the operators that phone up and see a changing world, or for even the operators for which that world has changed in a positive way, I guess we just need all governments of whatever political conviction to seriously not underestimate the impact or intelligence of the Australasian bus market. Because it is watching…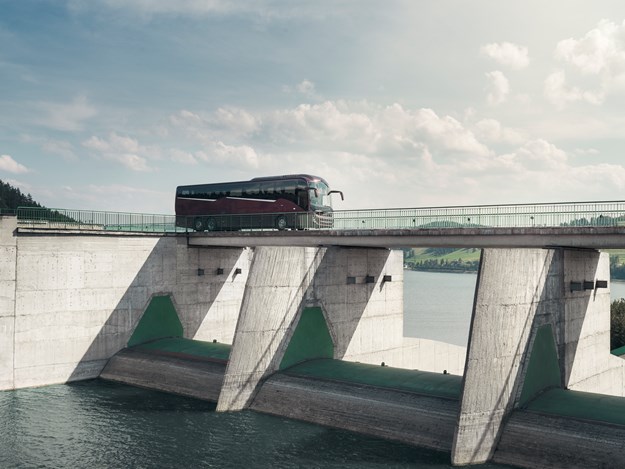 INSIDE LINE
This issue is a bit of a special treat and something a little different 'from the norm'. It's been 30 years since ABC magazine started in its modern-day form, so we thought we'd commemorate that fact with a big sexy badge on the cover. Okay, so it's not 25 or 50 years, but 30's a nice number and ... so ... why not? ;)
Inside you'll find a cover story on two cracking coaches that form Volvo's latest '9000 range' that has just come out in Europe. Why look at it? Well, given the increasing importance and focus on coach travel to sell the bus experience to the masses, such vehicles stylistically deserve a look at. Yet perhaps more importantly, with one winning a major sustainability award, it shows where and how coach building is heading.
Also inside, we finally take the Coach Design 1,000th-bodied, 500hp+ (373kW) Euro 6c three-axle MAN-chassis coach for a test spin and grab a chat with retiring bus driver Derek Jones from Logan, Queensland. It's people like him who remind us constantly what a great mob bus people in this region can be.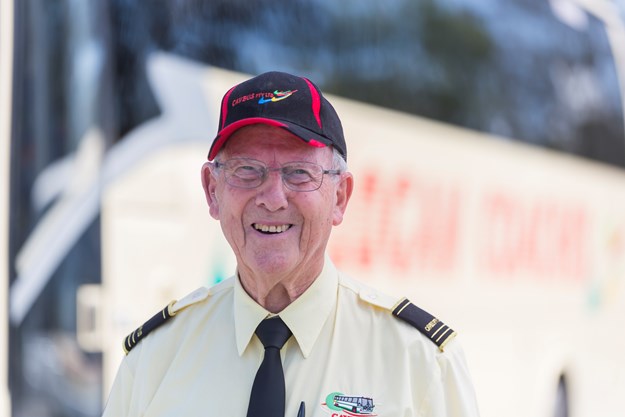 It's been another positive month for bus deliveries again, turning in just over the 100 mark, plus we've a massive report on the 2018 BIC/BCA NZ Conference in Cairns, which was an absolute gem of a thing. Proper wicked!
A great collaborative effort between the Kiwis and the Aussies and it sets the scene for future events of its ilk. The next one's in Canberra, so keep your eyes peeled for more details on that one coming out soon.
Until the next thrilling instalment…
Subscribe to our newsletter
Sign up to receive the ABC e-newsletter, digital magazine and other offers we choose to share with you straight to your inbox
You can also follow our updates by liking us on Facebook.