NZ-EXPERIENCED CHARGING SPECIALIST LAUNCHES DUAL-METHOD E-BUS SYSTEM IN EUROPE
---
THE DILEMMA of which electric bus 'opportunity charging' method an operator or city chooses is potentially solved given a multi-standard system launched in Europe, recently.
Charging specialist Heliox has debuted its newest innovation – a multi-standard charging system - with leading bus operator Sales-Lentz, at its bus depot in Bascharage, Luxembourg, it's stated.
According to the company, Luxembourg was the first European country to introduce buses with hybrid technology and one of the first to start deploying all-electric buses. Now Luxembourg is the first country in the world where Heliox has delivered its unique multi-standard solution, it's claimed.
In essence, this system allows dual manufacturer electric buses to charge with different interfaces: 'Bus-Up' and / or 'Oppcharge' using one Heliox OC charger, it's stated.
This means that the buses that use Bus-Up and the buses using Oppcharge can use the same Heliox charger for their charging sessions and automatically switch from one to the other, it states.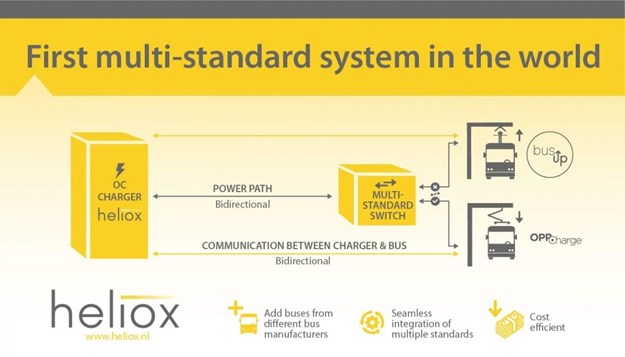 MULTI-STANDARD
"We understand our role as a public transport operator to trigger our suppliers, bus manufacturers, software developers, to deliver and develop technologies that meet the market needs," explained general director Sales-Lentz Technics, Georges Hilbert.
"Being very close to public and private customers that require mobility solutions, Sales-Lentz sees itself as a development partner and an entrepreneur ready to invest in sustainable mobility," he added.
In June 2017, Heliox delivered its fast-charging system to Sales-Lentz, comprising three stations laid en route in the city of Differdange and in the bus depot. These buses charge via inverted pantograph system, with wireless communication.
As Sales-Lentz will deploy new e-buses, which follow the Bus-Up (roof-mounted pantograph) method, Heliox has engineered a multi-standard system, which allows both bus models to be charged with the same charging equipment.
"Thanks to the win-win partnership of Heliox and Sales-Lentz that led to this development, the Grand Duchy is one of the front-runners of e-mobility in Europe," said Luxembourg's Secretary of State of the Economy, Francine Closener.
"As in many other sectors, the Luxembourg government supports also new innovative technology in public transportation. We are happy to see that more and more cities are in fast pace moving towards sustainable transportation. Projects such as the multi-standard system push e-mobility further and contribute to a healthier, climate-and-environmentally friendly society to preserve the quality of life for our citizens," she said.
Koen van Haperen, business development manager Heloix BV, said: "This project continues to support our forward-thinking approach in delivering innovative systems to the market that emphasise inter-operability and the importance of open standards."
"We are proud to have been delivered this project together with Sales-Lentz for the future of Luxembourg.
"We are happy to see that [the] transportation sector throughout Europe is turning further towards alternative forms of mobility and our reliable and robust innovations are well-received."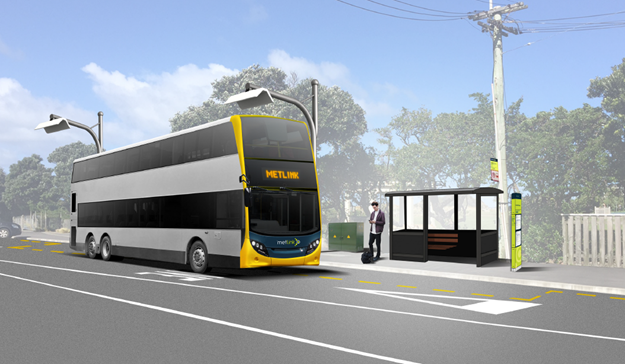 WHO IS HELIOX?
No stranger to e-bus aficionados in New Zealand, earlier this year Heliox committed to supplying the fast-charging infrastructure for 10 electric double-deck buses operating in Wellington by operator Tranzit NZ.
According to the company, the Tranzit-operated e-buses are the first double-deck buses being charged via roof-mounted pantograph. As New Zealand is making the first steps in electrifying its public transportation, Heliox is to supply eight fast chargers.
This project is significant as it is the first fully electric bus fleet in New Zealand, it says. Heliox adds it is providing the fast-charging network that combines both depot and opportunity charging to Tranzit NZ, and the city of Wellington.
Heliox has delivered an innovative aspect to Tranzit's charge network by combining the CCS plug-in system for the depot charging and a roof-mounted pantograph system in route to charge the double-decks. This project is a great example of the strength of open interfaces shown by the open source OCPP back-office communication of all chargers in the network combining data of both the infrastructure and the EV bus fleet.
To date, Heliox has globally charged more than 350 electric buses and proven ability to deliver large-scale implementation in a short timeframe, it says.
In total, eight chargers will be provided to this NZ project, comprising five DC 2x30kW twin chargers, two OC 450kW ultra-fast chargers and one DC 25kW mobile charger with a plug-in option for ultimate flexibility in the workshop, it says.
Heliox's fast-charging infrastructure will initially cover nine bus routes across the Wellington region, which runs between the suburbs of Island Bay and Churton Park. The 82-seat double-deckers will be fully charged overnight at the depot using the Heliox fast-DC 2x30kW twin chargers, while topping up their batteries during the day using Heliox OC 450kW opportunity chargers at charging stations en route across the network, it states.
This type of fast charging ensures maximum availability as the charging takes place while passengers board and disembark the bus, the company explains.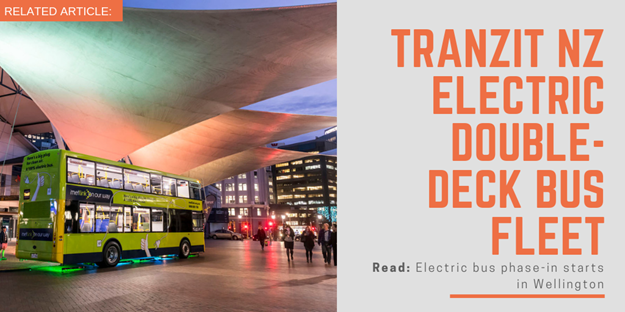 HOW FAST IS FAST?
Heliox's OC 450kW charger can recharge a battery in 2-5 minutes, it states. These chargers are compatible with the roof-mounted system, an inter-operable and open interface. This reliable and robust system uses a pantograph mounted on the bus, including remote management that ensures high uptime throughout the operation, it says.
A key advantage of the Heliox fast-charging system is its compatibility with any other brand and models of electric buses that use opportunity charging. This also helps to further accelerate the uptake of additional electric buses in the future, Heliox says.
At the time, Keven Snelgrove, transport and operations director for Tranzit Group, said: "We're excited to be the first users in the Southern Hemisphere of fast-charge technology."
"Heliox have been [a] professional partner to date, their experience and proven robust charging infrastructure was a key factor in our decision-making process. The charging stations are very discreet and will be placed strategically on our routes for greater range around Wellington.
"We're delighted that Wellington are investigating into New Zealand's first fully-electric bus fleet."
The city of Wellington has emphasised the relevance of electrifying its bus fleet, which would comply with the latest Euro 6 emission standards by mid-2018. Additionally, the city of Wellington has made a commitment that the first electric double-deckers will be joined by another 10 in 2020 and another 12 in 2021, it says.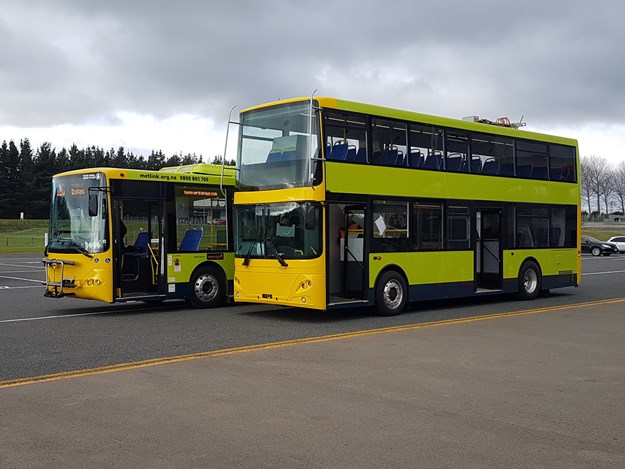 THE SALES-LENTZ GROUP
Since 1948, Sales-Lentz has remained as a family owned firm and is today owned by Marc and Jos Sales, it states. Two shareholder-managing directors, three general directors and an executive committee made up of 11 directors are responsible for governing the company's affairs.
With nearly 500 vehicles largest fleet in Luxembourg, Sales-Lentz Group comprises six pillars: travel; transport (public and school); airport shuttles; business travel; general services (shuttles for businesses and events, disabled transportation, party buses); and Voyages Léonard - a subsidiary located in Belgium, it states.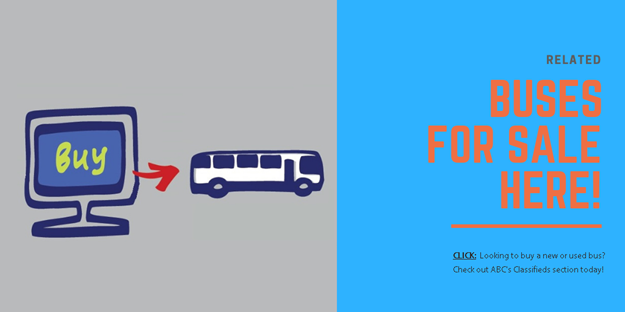 Subscribe to our newsletter
Sign up to receive the ABC e-newsletter, digital magazine and other offers we choose to share with you straight to your inbox
You can also follow our updates by liking us on Facebook.