NHVR APPOINTS INDEPENDENT EXPERT FOR PBS TYRE REVIEW
---
FOLLOWING A REPORT into Australia's PBS fleet released in May - showing there were 16,000 separate PBS-registered buses and coaches, trucks and trailers making up 7500 PBS combinations currently operating - the NHVR has appointed an independent expert to lead a review of PBS tyres, it's announced recently.
Road safety expert Dr John de Pont will lead the review of PBS tyre standards and operations, which will examine the marketplace to identify the best practice approach for the management of tyres within the PBS scheme, says National Heavy Vehicle Regulator (NHVR) CEO Sal Petroccitto.
"Almost one-in-five new heavy vehicles built in Australia this year will be approved under the PBS scheme," Petroccitto said.
"We are committed to a wider review of PBS standards and rules, to ensure PBS remains a world-leading programme for innovation and safety design; however, a review of tyre standards is a priority.
"We will look at the available testing methods utilised by tyre manufacturers and suppliers, considering that these methods can produce differing results."
The review will also look at: the effects of tyre characteristics on safety performance; key tyre performance parameters; the performance of truck [mostly] tyres currently available in Australia and the effects of tyre designs, tread patterns, case types, sizes, materials and operating conditions, it states.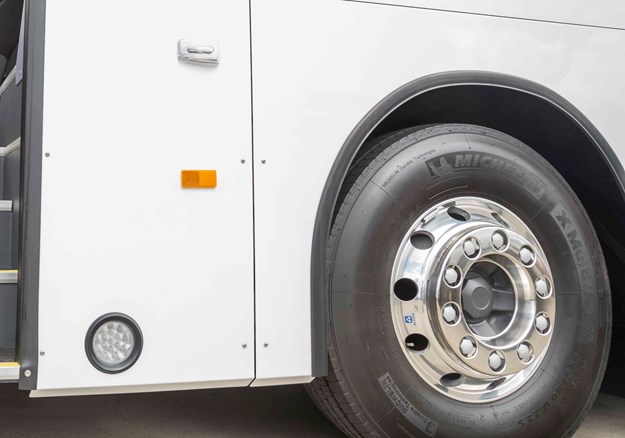 SHEER NUMBERS
Earlier in 2018, a report into Australia's PBS fleet indicated 16,000 separate PBS registered trucks, trailers and buses - making up 7500 PBS combinations - were currently operating.
Heavy Vehicle Industry Australia CEO Todd Hacking said the organisation had been strong advocates for a review into PBS tyres.
"PBS is an innovative world-leading scheme designed to improve safety and productivity, but industry feedback is that the treatment of tyres could be better. HVIA and its members support the review and look forward to working cooperatively with NHVR once the report is finalised," he said.
"Given the growing use of PBS-approved vehicles it's important that we are incorporating the latest tyre information and technology into the scheme."
When ABC magazine contacted the NHVR to confirm the inclusion of bus tyres into the review, NHVR chief engineer Les Bruzsa said: "The PBS tyre review will incorporate all PBS tyres. However, the review is less relevant for the PBS bus fleet, as buses are less sensitive for tyre performance under the PBS assessment standards."
Mr de Pont will provide a report for the NHVR's Technical Working Group, which is made up of NHVR and industry experts, in early 2019.
The NHVR will host a PBS forum for local government engineers on October 22-23.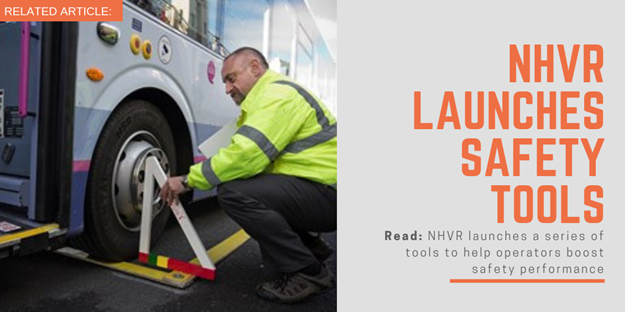 ABOUT DR JOHN DE PONT
Dr John de Pont is a distinguished professional engineer who is currently the director of Engineering Research at Transport Engineering Research New Zealand (TERNZ), says the NHVR.
De Pont holds a PhD in engineering from Cambridge University and is a former president of the International Forum for Road Transport Technology.
His current research and professional focus is on transport logistics, optimisation, vehicle dynamics, suspension performance, vehicle stability, vehicle-pavement interaction, pavement performance and vehicle safety. He also has extensive experience in working with innovative heavy vehicles, having previously been a PBS assessor under the Australian PBS scheme and having provided significant input to the development of the Australian PBS scheme and equivalent innovative vehicle schemes in New Zealand.
DE Pont developed the SRT Calculator software, which is a web-based tool for determining the rollover stability of heavy vehicles. This tool is the primary basis for assessing compliance with the New Zealand rollover stability requirements for heavy vehicles.
Currently he is working with the NZTA on formalising the New Zealand PBS system.
ABOUT PBS
Performance-Based Standards (PBS) vehicles are designed to perform their tasks as productively, safely and sustainably as possible, and to operate on networks that are appropriate for their level of performance, according to the NHVR.
In terms of applying for it, the organisation advocates the importance of considering what safety and productivity benefits would be achieved and that, "those benefits should be assessed against the likely costs and risks of submitting an application."
The Performance-Based Standards (PBS) scheme operates under a nationally consistent set of rules and guidelines.
The PBS Review Panel determines whether or not a vehicle meets the performance-based standards approved by the Transport and Infrastructure Council.
Vehicles are assessed under the PBS scheme according to 16 minimum vehicle performance standards and four infrastructure protection standards, it states.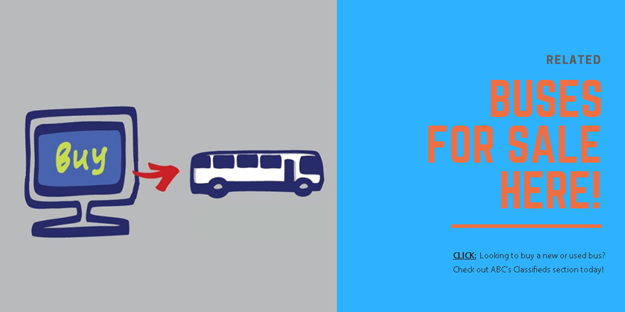 Subscribe to our newsletter
Sign up to receive the ABC e-newsletter, digital magazine and other offers we choose to share with you straight to your inbox
You can also follow our updates by liking us on Facebook.