CUMMINS JOINS GLOBAL HYDROGEN COUNCIL; ELECTRIC BUS POWERTRAIN END 2019
---
LEADING US COMMERCIAL VEHICLE power-plant maker Cummins has joined the Hydrogen Council, a global coalition exploring and promoting hydrogen as a clean energy source to help meet the world's climate challenges, it's reported recently.
The company is one of eight new members joining the council's steering committee, the group announced in Brussels, Belgium. An additional six entities joined as supporting level members, it's stated.
"Over the last 18 months we have brought together a critical mass of members, laid out a clear path forward to realise a global scale up of hydrogen in our 'Hydrogen, Scaling Up' study and fostered new actions with governments around the world," said Dr. Woong-Chul Yang, vice chairman of the Hyundai Motor Company and co-chair of the Hydrogen Council.
"There is more to come – look out for more exciting announcements from the council as we come together during the Global Climate Action Summit…"
The announcement is the latest development in Cummins' efforts to explore and support the use of low-carbon energy sources to help address global climate challenges.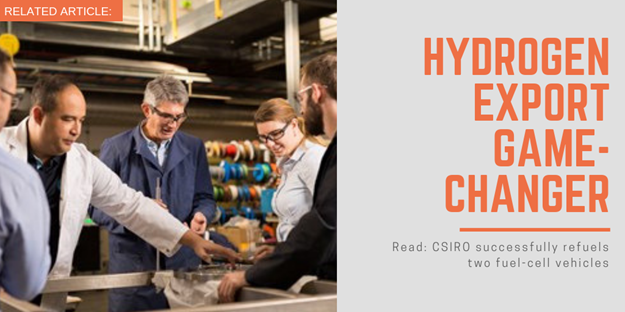 NEW BUSINESS SEGMENT
The company has been working quickly to develop its own capabilities in electrification, establishing a new Electrified Power business segment in 2018. Leaders have pledged to have an electric powertrain system for the urban bus market by the end of 2019.
Cummins recently acquired several companies to help develop its expertise in electrification including Silicon Valley (USA)-based Efficient Drivetrains, Inc., which designs and produces hybrid and fully-electric power solutions for commercial markets; Oregon (USA)-based Brammo, which designs and develops battery packs for mobile and stationary applications; and U.K.-based Johnson Matthey, a high-energy automotive battery business.
In addition, Cummins announced in 2017 it was partnering with Microsoft to study the use of natural gas-powered fuel cells as an energy source for 'datacentres', potentially allowing them to unplug from the grid.
Cummins wants to offer its customers a broad portfolio of clean power options, including clean diesel, natural gas and electrification, to help them best meet their sustainability goals, it states.
THE WHO'S WHO
The Hydrogen Council now has 53 companies within its membership, including: Daimler, General Motors, Toyota, Honda, 3M, Airbus and Royal Dutch Shell. The group has more than quadrupled in size since launching at the World Economic Forum in Davos, Switzerland, 18 months ago.
The council shares the joint vision of hydrogen potentially averting 6 gigatonnes (Gt) of carbon dioxide (CO2), creating a $2.5 trillion market that will provide employment for more than 30 million people by the middle of the century.
Hydrogen is currently being used on a limited basis as a source of energy in fuel cells powering cars. It still faces technical challenges regarding its production, transportation and distribution, it's stated.
DIVERSE POWERTRAINS
At the recent 2018 IAA Commercial Vehicle Show, Cummins displayed its advanced suite of plug-in hybrid electric powertrain solutions, further broadening its portfolio.
Most interestingly, it unveiled the PowerDrive – for light, medium and heavy-duty applications.
According to the US company, the Cummins PowerDrive offers both parallel and series capabilities. It replaces the conventional transmission and switches in real time between two hybrid and two pure electric modes, optimising the powertrain for the best fuel economics in any driving situation, it's claimed.
The Cummins PowerDrive system has travelled more than six million miles in a fleet setting in the United States and China, and work is underway to introduce it to the European market in future, it states. Its flexible architecture means the PowerDrive system can be combined with various sizes of diesel or natural gas engines and battery pack outputs, according to the company.
"With a 100-year-long track record of powering our customers' success, Cummins demonstrates once again that we are transforming the future of transportation by offering our customers the broadest and most cutting-edge power portfolio backed by our expansive service capabilities," said Julie Furber, Cummins executive director of Electrified Power.     
"The Cummins PowerDrive is intelligent, versatile and compact, providing our on-highway customers the flexibility needed to meet the demands of their diverse jobs and markets. Cummins is ready to offer the new PowerDrive suite through our OEM partners. We look forward to discussing how the PowerDrive's compact packaging envelope and weight saving benefits will enable OEMs to produce PHEV (Plug-in Hybrid Electric Vehicles) … for diverse needs without compromising performance or range." 
WHAT'S THE GO?
The flexible hybrid architecture seamlessly shifts between pure electric for environmentally sensitive areas with a 50-mile (80km) range and hybrid for jobs requiring more than 300 miles (480km), says Cummins.
It operates as a hybrid in either series or parallel configuration modes. Series is better suited to low road speeds, such as urban driving (stop/start conditions), while parallel is ideal for higher road speeds on the highway.
In a series hybrid, the electric motor is the only means of providing power to the wheels. The motor receives electric power from either the battery pack or from the engine-generator. In a parallel hybrid, the engine and electric motor combine to provide the power that drives the wheels. The third mode of electric plus comes online when higher energy is required, when the system senses gradient climbing or acceleration for overtaking.
As Cummins states, the future of transportation demands low emissions without comprising fuel economy or driveability, and the PowerDrive is designed to meet these needs, it says.
A US Class 6 truck powered by the PowerDrive with a 50-mile (80km) electric range realises reduced emissions by up to 80 per cent compared to conventional vehicles, the company claims. Similarly, fuel costs are reduced by between 40 to 80 per cent depending on the drive cycle.
ELECTRIFIED POWER SEGMENT
Cummins says its newest business division - the Electrified Power Segment - brings together all of its electrification resources to, "increase the visibility of and accountability for the company's investments and performance in this growing market."
It is positioned to provide fully electric and hybrid powertrain solutions along with technology-leading components and subsystems to serve all its markets as they adopt electrification.
Currently in development are the Cummins Electric Power Battery (EPB) and the Cummins Power Hybrid Plug-In (HPP) systems for urban bus, which are expected to launch in 2019 and 2020, respectively.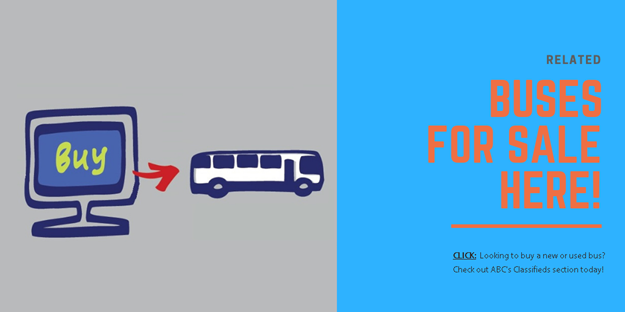 Subscribe to our newsletter
Sign up to receive the ABC e-newsletter, digital magazine and other offers we choose to share with you straight to your inbox
You can also follow our updates by liking us on Facebook.