BUSWORLD CHINA 2019 POSTPONED! 2020 DATES TO BE ANNOUNCED…
---
IF YOU WERE KEEN to visit the re-branded Busworld China (née: Asia) event in Shanghai, China, this forthcoming March – and booked airfares and accommodation accordingly – you might want to cancel and re-book them again. It's been postponed, as seemingly indicated by show organisers, recently.
Touted as Busworld China now preparing for "a new concept", a recent media statement says that, "Busworld China 2020 will be unveiled soon with more details."
Originally advertised as a three-day exhibition period to be held March 11-13, 2019 – as announced in August 2018 – organisers confirm that Busworld International and VNU Exhibitions Asia Ltd. are partnering up to, "relaunch the reputational Busworld China."
According to the statement, Busworld management has big plans for Busworld China. In its portfolio, Busworld China will become the equivalent of Busworld Europe, be it with a more technological focus it says.
It will, just like Busworld Europe does, "attract both suppliers and buyers from around the world, as well as companies looking for technological know-how."
It continues: "A new strategy inevitably means a new timeline, so new event dates will have to be set. As soon as they are defined, they will be communicated."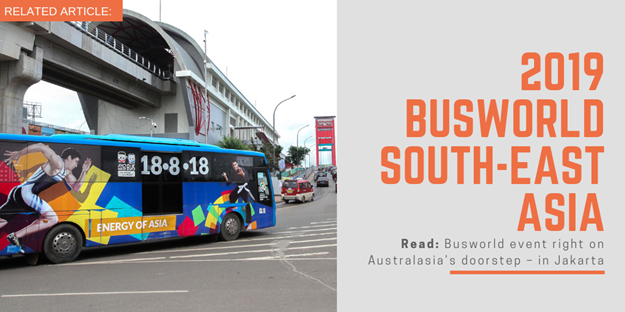 'SECOND MOTHERSHIP'
Mr. Didier Ramoudt, president of Busworld International commented: "We truly believe in the opportunity of organising a second Busworld mothership exhibition-seminar-networking event in China. Since China is the most advanced country in battery electric and other types – like hydrogen - of electric buses, we are convinced this is the place to be for us," he said.
"By early 2020, we will be ready to take up this challenge!"
Mr. David Zhong, president of VNU Exhibitions Asia Ltd. shares the same vision of the exhibition: "In terms of market size, product quality and export growth in China's bus and coach market, China undoubtedly has a strong footprint in the global scale. A new concept Busworld China proportional to China's market status in early 2020 will give the exhibition marginal time to conduct a full-scale upgrade in resources benefiting exhibitors and visitors both domestic and abroad."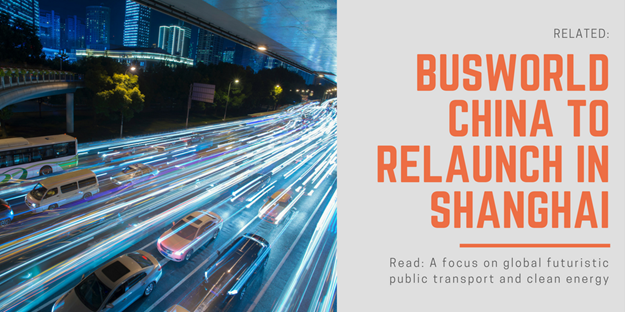 CLOSE DATES
With Busworld South East Asia 2019 still taking place from March 20 – 22, 2019, as originally arranged, not having Busworld China in that same month might actually be a good idea.
As soon as Busworld China's 2020 new dates are announced, ABC magazine will advise of such.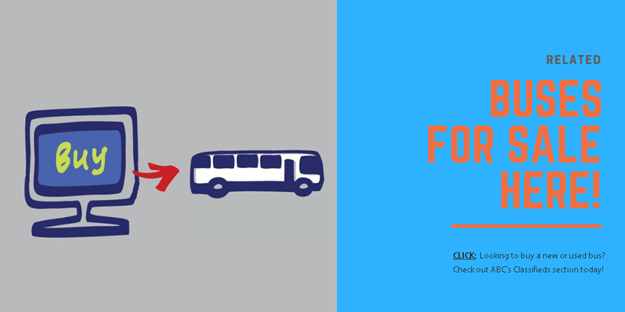 Subscribe to our newsletter
Sign up to receive the ABC e-newsletter, digital magazine and other offers we choose to share with you straight to your inbox
You can also follow our updates by liking us on Facebook.