AUSTRALIAN GOVERNMENT LAUNCHES AUTOMATED MASS-TRANSIT INQUIRY
---
FOLLOWING a raft of sundry industry-associated white papers and grey literature on autonomous buses and 'driverless' vehicles during the past few years, the Australian Federal Government has announced its own inquiry into automated mass transit, it's reported recently.
The House of Representatives Infrastructure, Transport and Cities Committee has commenced this new inquiry focusing on developments in the use of automation and new energy sources for land-based mass transit, it states.
Committee Chair John Alexander said that automation would make our mass transit systems "better, stronger and faster" by making them safer, more efficient and more reliable than they are today.
"International experience of automated metro systems shows what they could do to improve connectivity within our rapidly growing cities," Alexander said.
"Automation and platooning present real opportunities to make bus networks more reliable and responsive, as well as more efficient, creating real competition between different modes of transport."
"In addition, new fuel sources — such as electricity and hydrogen power — have the potential to make mass transit cheaper, reduce our carbon footprint, and reduce our reliance on the importation of fossil fuels."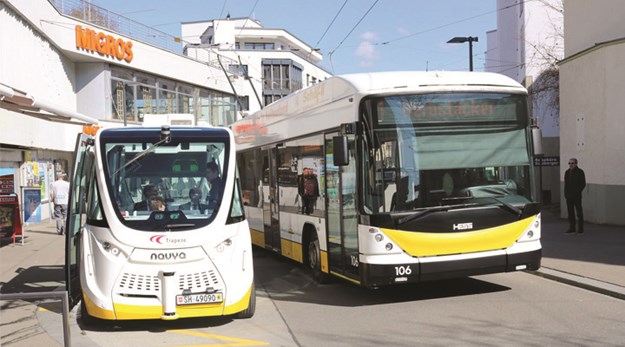 The Committee will inquire into and report upon current and future developments in the use of automation and new energy sources in land-based mass transit, including:
•     Rail mass transit
•     Road mass transit
•     Point-to-point transport using automated vehicles
•     Commonwealth roles and responsibilities in the development of these technologies.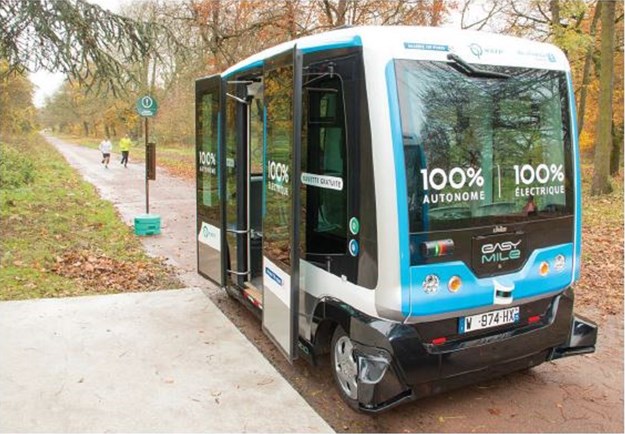 DUE DATE
Submissions are open until Friday, 7 December, 2018. For more information about how to make a submission, contact the Committee secretariat.
Further information on the Inquiry, including the full terms of reference, is available on the Committee's website - www.aph.gov.au/itc - it states.
Interested members of the public may also wish to track the Inquiry via the Committee's website.
Interested parties are encouraged to, "click on the blue 'Track Committee' button in the bottom right-hand corner and use the forms to login to My Parliament, or to register for a My Parliament account," it states.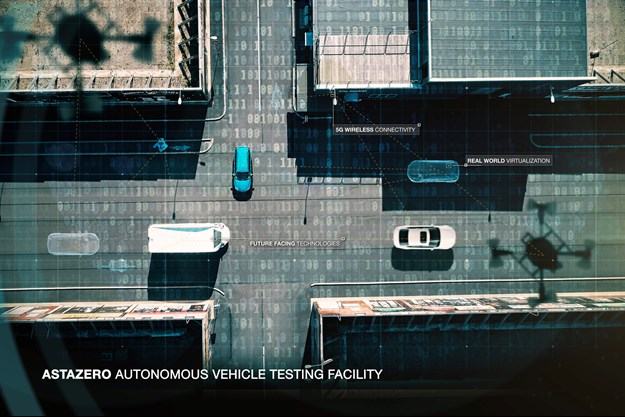 EXPERT OPINIONS
Throughout the past few years various commercial vehicle, bus-related and greater public transport organisations have produced their own in-depth literature to investigate the issues surrounding the imminent mass use of automated transport.
A recent 'white paper' called The Real State of Play in Self-driving Buses, written by David Panter – commissioned by globally reaching transportation-technology building Trapeze Group – piques interest immediately in asking: "Autonomous cars are currently getting a lot of media attention. So are self-driving buses. Media announcements routinely advise that the world's first self-driving bus is starting service in Singapore, Germany, Switzerland, China, Sweden or one of half a dozen other locations. It sounds exciting, but does the reality match the hype?"
Most specifically for public transport, Trapeze's Intelligent Transport Systems (ITS) expert Panter raises the point that: "Buses, as any passenger will tell you, are different to cars. They present a number of challenges that autonomous cars and trucks do not need to be concerned about."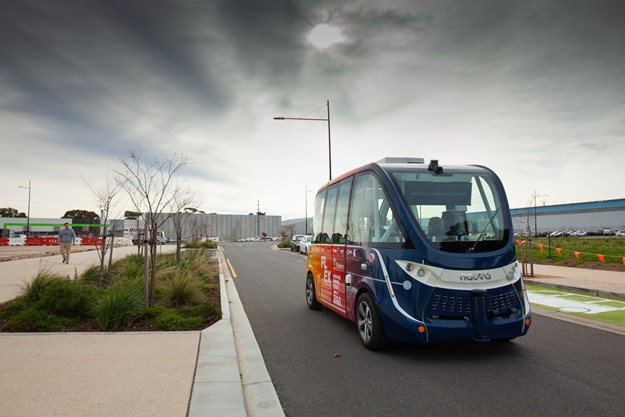 WORKS IN PROGRESS
Examining the issues of ticketing, security, passenger pick-up, route learning, engine [motor?] power, legislation, and customer acceptance, it ultimately examines what manufacturers and companies are doing.
"With all these additional demands on self-driving buses, it is no surprise that their development is not as mature as the self-driving car. However, things are improving. There are multiple trials underway around the globe and some vehicles are now operating on the open street. But, whilst an internet search will yield lots of stories about self-driving buses about to deliver services, there are all too few examples where this actually happening".
Even still, for those that are out there it states there are still some issues that need to be worked through, from the open-sided approach of some designs, which may not win over customers in the rain or extremes of heat and cold, to low-powered engines that preclude the use of these shuttles on anything but flat ground.
Ultimately, it says, "…regardless of the vendor, integration with the transportation control system is a vital part of making the most of these disruptive offerings."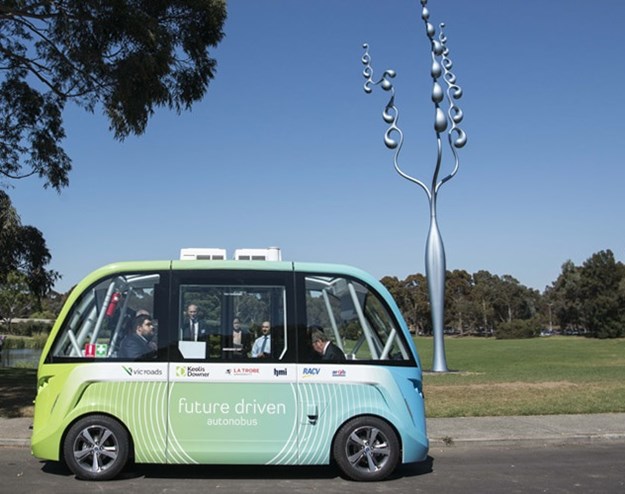 A STATE EXAMPLE
Similarly, in March 2016, VicRoads announced the Victorian AUD$4.5 million Intelligent Transport System (ITS) Transport Technology Grants Programme, offering funding to trial projects that support innovation and the development of transport technologies and products that benefit Victoria and the wider Australian community, it states.
Like many other state-based schemes, it was the intention of the program that VicRoads would work with industry to develop technologies to help reduce traffic congestion and improve traffic flow; reduce road crashes; improve the integration between transport modes; improve environmental sustainability; and improve traveller information to enable travellers to choose alternative transport modes, it says.
A partnership led by Keolis Downer submitted a proposal in April 2017 to undertake an Autonomous Vehicle (AV) pilot – offering a sustainable transport solution in response to the ITS transport technology grants programme – at the Bundoora Campus of La Trobe University - with the focus on first and last mile transport.
WHAT IT FOUND
Concluding that making autonomous shuttles a reality is a multi-faceted challenge requiring a collaborative approach, it recommended practical regulation – from both state and federal bodies; a reliable technology platform and sustainable operations; the test vehicle proved safe under various conditions; choosing the right 'use case'; plus assessing its value proposition and the overall user experience.
It looked at clear legal and insurance responsibilities, its suitability in a viable commercial framework and community awareness through public education.
It concluded that, "there is a clear opportunity for autonomous vehicles to meet some of the existing mobility needs of the community in Victoria and elsewhere in Australia."
"Governments at the federal, state and local level, combined with statutory bodies, need to start prioritising and planning for this innovative transport technology – and consider how they can integrate this 21st century solution into their urban and transport planning."
"Government and statutory bodies must urgently review their existing frameworks (such as legislation and regulations) and make the necessary changes to accommodate the implementation of the new technology, a well as changing the urban and transport planning processes to allow the effective and safe deployment of AVs."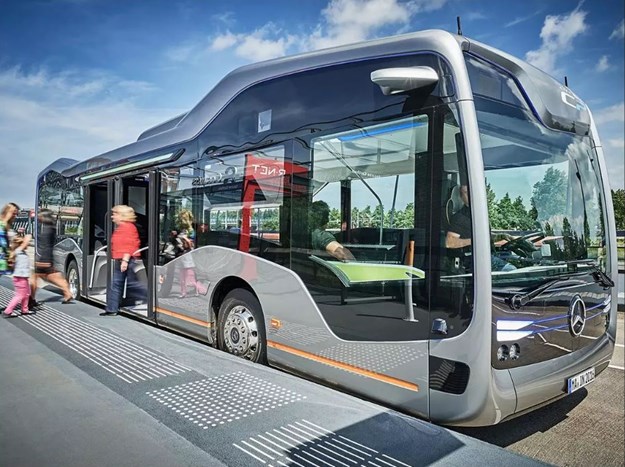 Subscribe to our newsletter
Sign up to receive the ABC e-newsletter, digital magazine and other offers we choose to share with you straight to your inbox
You can also follow our updates by liking us on Facebook.