2018 BIC / BCA NZ NATIONAL CONFERENCE, CAIRNS
---
MUCH FANFARE in the lead-up promised big things. Would the 2018 Australasia Bus Conference deliver? ABC magazine – like hundreds and hundreds of other delegates – headed to Cairns, Queensland, to find out.
It was a massive, massive success! There's no other way to put it, all things considered, all bush beating in a circular motion put aside.
The inaugural 2018 joint annual Bus Industry Confederation/Bus and Coach Association of New Zealand Conference, held 7–10 October, in blissfully sunny Cairns, Queensland, Australia, was such a roaring success one would have thought they'd have accidentally left the safe confines of their cars and walked straight out into the middle of an African lion safari – holding big chunks of meat – that's how 'roaring' it was. So to speak…
But seriously folks, with months of promotion and pre-event coverage for such a new gig, it was an unpredictable entity in its early stages, from an outsider's point of view but, my oh my, did it deliver the goods in the end. And then some.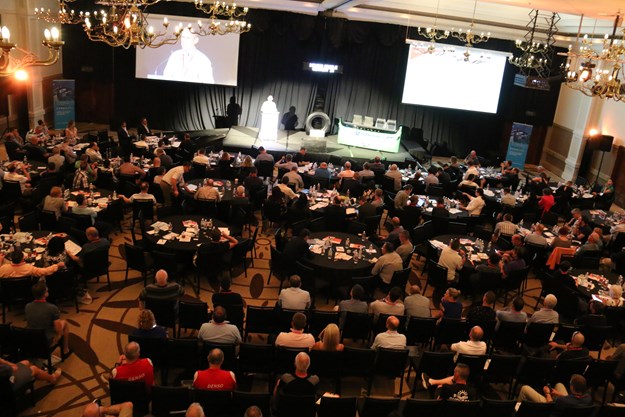 Whilst it wasn't the first 'national' BIC Conference ever to be held, it was the first to have its friendly bus peers from across New Zealand's beautiful North and South islands to help jointly host such an epic event – and it showed.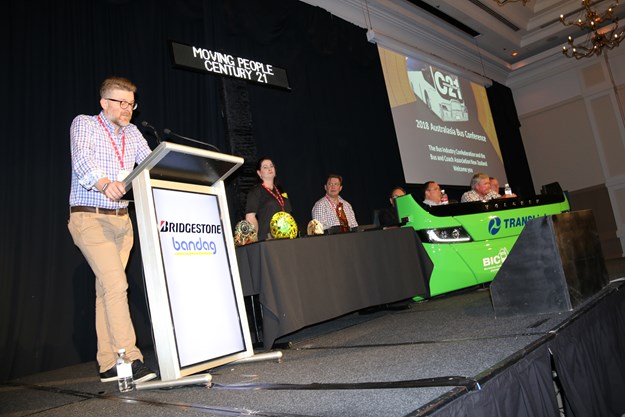 From the huge numbers of people that turned up to the conference itself – we hear about 750 (delegates and their partners - often for their first time at such an event - sundry organisational staff from both associations and the odd hapless media rep wandering about) – to those that braved the balmy night air to attend some amazing night-time functions hosted by Volvo, Daimler, Scania and Iveco (and the 'Busies Bar' each night after) and various other lunches and teas breaks by a range of other sponsors, it was just 'all happening', from a traditional Australasian bus function perspective.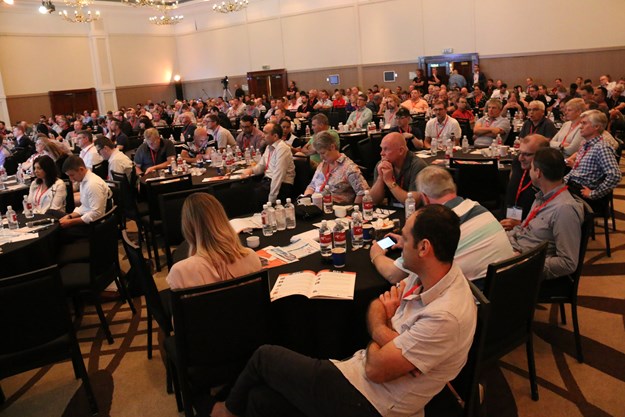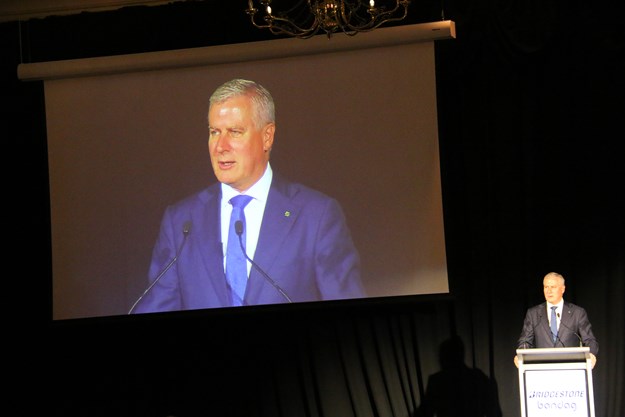 THEMES AND VIBES
Known as 'Century 21 – Moving People' the event focused on discussing future mobility and what it means for bus businesses. And with a range of key topics covered and a host of eminent key speakers conversing on a whole stack of interesting subjects there was pretty much something for everyone over the four days it was held.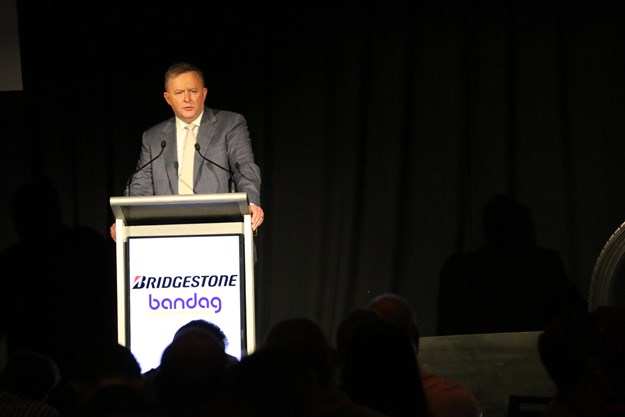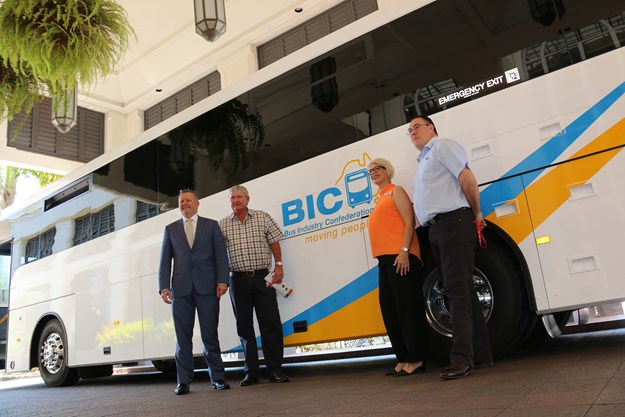 With the Pullman Cairns International Hotel the main venue for the bulk of the conference, registration and BIC annual meetings kicked off on the Sunday, which was highlighted by an amazing
Volvo Welcome Cocktail Party that night, just a short walk from the main hotel at Salthouse on the foreshore.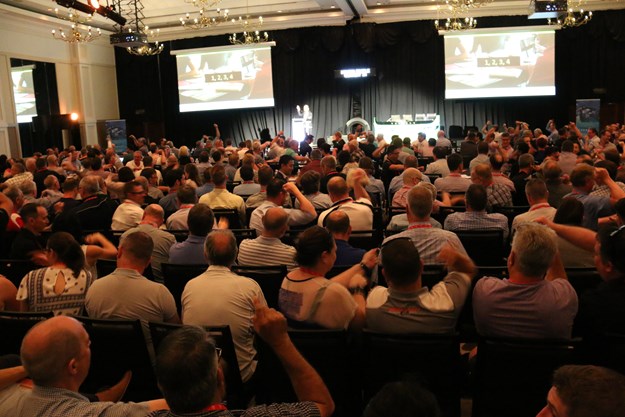 With everyone there only truly noting just how many people had shown up for the conference then, it set the tone and vibe for the gathering and got things off to a great start (we kick off the first of a few event pictorials here, so keep reading and watch this space!).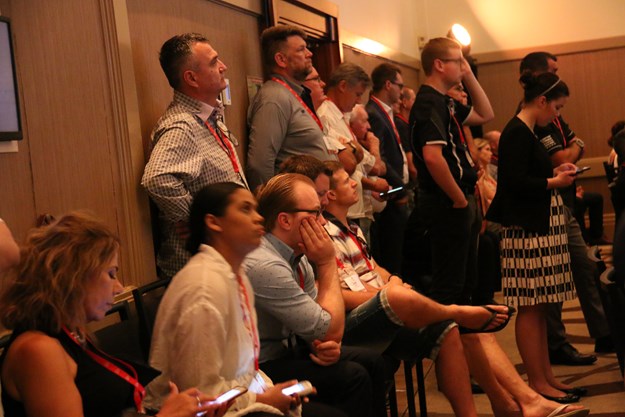 HE SAID, SHE SAID…
Over the four days there was a lot to cover and, as stated, there were some pretty insightful speakers invited to the conference to impart their knowledge and experience into the mix across all sorts of topics.
Day one, Monday 8 October and the BIC's executive director Michael Apps and chairman Wayne Patch welcomed delegates, followed by the conference opening proper and the first of the guest and keynote speakers taking to the stage.
Well, kind of the stage at first. Joining us via video link at the start was Phil Twyford – New Zealand Minister for Transport, followed by Michael McCormack – Australia's Deputy Prime Minister and Federal Minister for Infrastructure and Transport.
With the partners programme now allowing them to 'get out of jail' to go visit the various sites and attractions, they were off!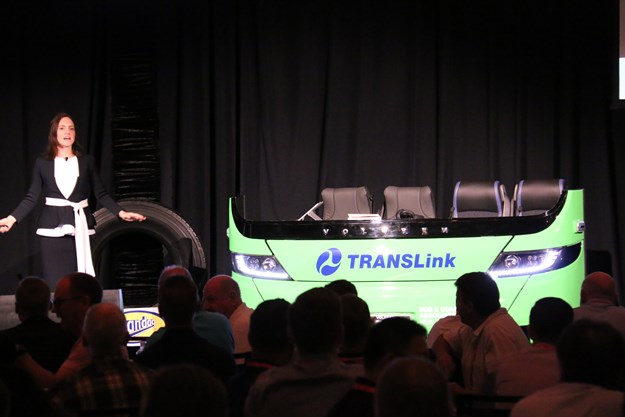 Back in the main auditorium and listeners were treated to an awesome presentation by guest speaker Claire Madden, who is one of the nation's leading voices on all things Generation Z. An author, social researcher and media commentator, Madden had people in stitches and gobsmacked at times as they quickly came to realise how much life has changed – and how old they were – given the ins and outs of Gen-Zedders' thinking and behaviour, particularly how this was observed in the modern workforce. The example of kids so used to watching 'on-demand' Netflix now they couldn't comprehend waiting to go see a movie at, you know, the movies later that day. Wow! To most of us oldies, at least.
What followed was a host of cool speakers and subjects that we could sink our teeth and brains into.
Day One concluded with an amazing night hosted by Mercedes-Benz called 'Connect in the Tropics'. Day Two continued the learning, looking at things like the industrial and social impacts of autonomous vehicles; stepping towards MaaS (Mobility as a Service), and what industrial relations will look like come 2025.
This all preceded a well- rounded keynote address by Anthony Albanese – Federal Shadow Minister for Transport, Infrastructure, Cities, Regional Development and Tourism.
Following that, we looked at case studies in integrated transport and growth area planning, before delegates called it a day and prepped themselves for a stunning dinner party hosted by Scania at the Tanks Art Centre.
Day Three kicked off with a sustainable transport forum, before examining the lessons and legacy from the 2018 Gold Coast Commonwealth Games.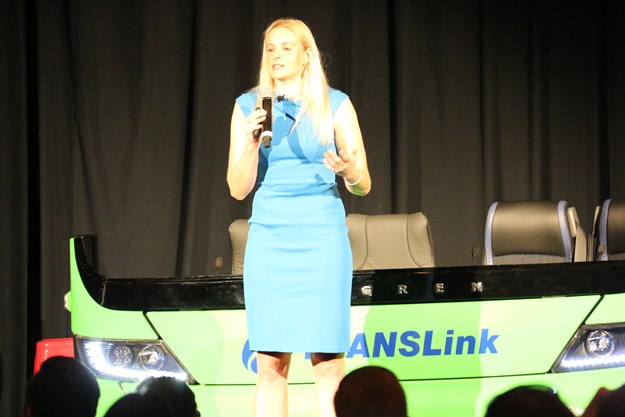 Yet the highlight for many that day was guest speaker Dr Jess Gallagher, who pursued her long-term goal of becoming Australia's first athlete to medal at a summer and winter Paralympics. The board director and global ambassador for Vision 2020 Australia, ambassador for Disabled Wintersport Australia and Vision Australia/Seeing Eye Dogs Australia gave a brilliant presentation.
Essentially concluding that day, people headed on over to the Iveco Bus Big Arvo Out and BIC Bus Auction at the Cairns Cruise Liner Terminal for an afternoon for fun and shenanigans that was a fitting end to a great few days of the 2018 Conference.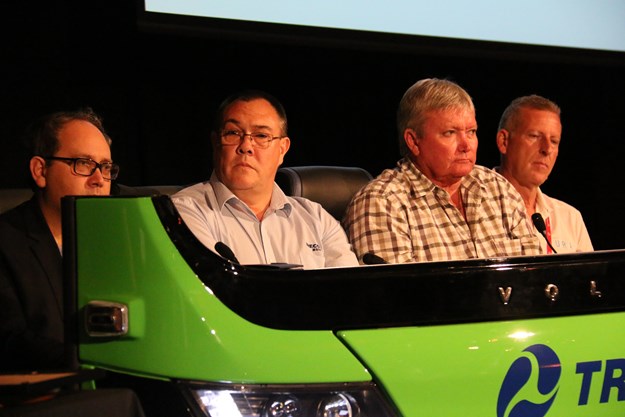 ALL'S WELL THAT ENDS WELL
Overall, it was a pretty full-on conference and definitely an eye-opener for all those delegates and partners who had attended such a bus event for the first time ever.
From what we could tell and had heard, there'll be plenty of return visitors for next year's event, which is to be held November 17–20 in Canberra.
From all accounts that promises to be another fantastic event, too.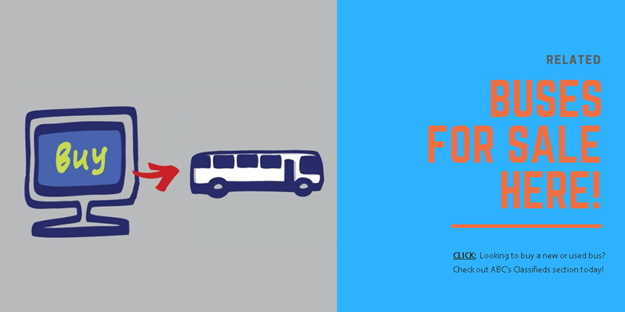 Subscribe to our newsletter
Sign up to receive the ABC e-newsletter, digital magazine and other offers we choose to share with you straight to your inbox
You can also follow our updates by liking us on Facebook.