VENERABLE HEAVY-DUTY B10M BUS EPITOMISES VOLVO, SAYS COMPANY
---
MORE THAN 30 YEARS since it was launched into the Australian bus market, the Volvo B10M has proven itself a veteran of numerous operator fleets and its "DNA" is in modern Volvo buses rolling off assembly lines today, according to Volvo Buses Australia.
Whether it's still in fleet use, or renovated for youth and homeless community services, or personal motorhome duties these days, the Volvo B10M illustrates certain key qualities of the brand, it says, which is celebrating '90 years of innovation' in 2018.
"Not many [bus] conferences go by without the topic of the legendary Volvo B10M being raised," said Lauren Downs, general manager Volvo Buses Australia.
"It is always nice to hear so many stories about the extremely positive role the legendary Volvo B10M played for so many bus operators across the country.
"As we celebrate our 90th year of innovation and see a number of new products launched into the market this year, it is the ideal time to highlight that reliability, uptime and durability are nothing new for Volvo Buses and remain today as core pillars of our product design."
The Volvo B10M is no longer in production, but modern Volvo buses rolling off its assembly lines today share the same DNA, the company says.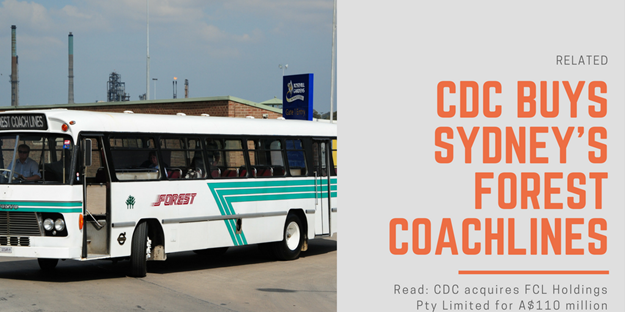 A GREAT AMBASSADOR
Many Volvo bus models have rolled off the production line since their introduction in 1928, each "finding their way into the hearts of customers", says Volvo Buses, but one model in particular - the Volvo B10M - found its way into the hearts of many, and remains there, as a great ambassador for the company in Australia, it says. 
The Volvo B10M was launched in Australia in 1984, designed as the successor to the original Volvo B58. The heavy duty chassis with its mid-positioned 10-litre engine became an instant hit in the Australian market, utilised for city route, charter and school operations, says Volvo. Many remain in operation today, even after 20 years and millions of kilometres, with a number even taking on second lives and purposes; for example, motorhomes.
Port Stephens Coaches is one such operator who has been running Volvo B10Ms for more than 30 years. Purchasing its first Volvo B10M in 1985 for route and charter services, the company still has 12 Volvo B10M buses remaining in its fleet.
Managing director of Port Stephens Coaches Chris Fogg explains the real connection to the Volvo B10M for him and his company is the reliability, cost of operation and great driver acceptance over the years. 
Port Stephens Coaches was among the last operators in Australia to purchase a Volvo B10M, placing two special orders in 2001 and 2002 due to the model's looming end of production date.
"We started buying Volvo B10Ms in 1984, as well as purchasing Volvo B6Ms. In 1984, I said to my father we need to buy the heavier duty Volvo B10Ms for the future and, as it turns out, for the next 17 years the Volvo B10M was the backbone of our fleet going forward," said Fogg.
One of these remaining B10Ms has clocked in excess of 2 million kilometres on the odometer and continues to deliver for the company, it says.
DIVERSE MODERN USE
With 21 Volvo B10M's remaining in its fleet, Sydney's Forest Coach Lines is also no stranger to the "much-loved" vehicle. Still operating today for route and charter services, its oldest vehicle in operation is nearing 30 years old and favoured for the in-frame engine, it's stated.
Managing director of Forest Coach Lines David Royle has given one Volvo B10M a new life, converting the heavy-duty vehicle into a personal motor home.
Another operator in Australia holding onto their Volvo B10Ms is CDC Victoria, which has 29 in its fleet - the oldest aged 25 years with more than 1.2 million kilometres on its clock.
Even after more than 20 years of heavy-duty operation, CDC assessed that a number of its B10Ms still had many years of use left. As a result, CDC recently donated one of them to the Adventist Development and Relief Agency (ADRA) to be utilised in a community outreach programme for launch in Melbourne this September.
"We will be converting the bus at the rear to a mobile shower and an area of computers, where people in need can access information and support when required," said Rebecca Auriant, director of ADRA.
The bus will also be utilised for a Meals on Wheels programme, delivering food to more than 200 people every week. The re-purposed bus can be seen at the Queen Victoria Markets in Melbourne city every Friday night and on Surrey Road West, Croydon, every Thursday.
BUS DRIVER RESPECT
With a number of on-going community initiative programs, CDC has also converted a number of its own Volvo B10M buses into one-of-a-kind promotional vehicles for a range of community programmes, including the Positive Bus Behaviour and Ridership initiative. This focuses on encouraging and restoring respect for bus drivers through positive engagement, it's stated.
"The project started in late 2015 and was originally developed as a 'safe space' for disengaged and less fortunate youth. Throughout 2016, this unique vehicle was transformed in-house by CDC mechanics into a communal space to engage and connect with different communities – young, old, disadvantaged, or disengaged," said Michelle Ho McKersey, Community Engagement manager at CDC Victoria.
CDC also uniquely transformed one of its Volvo B10M buses into a 'Museum Bus', designed for display purposes and a small meeting area for guests.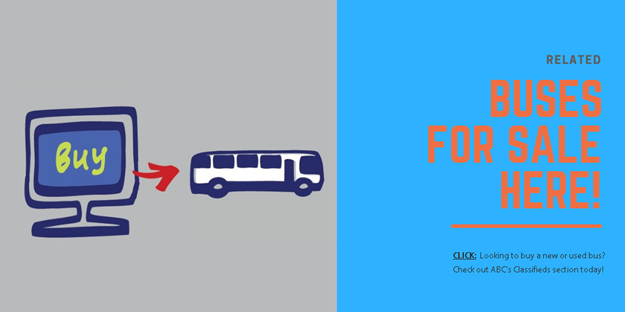 Subscribe to our newsletter
Sign up to receive the ABC e-newsletter, digital magazine and other offers we choose to share with you straight to your inbox
You can also follow our updates by liking us on Facebook.