SWITCHABLE BODIES KEY TO MERCEDES-BENZ AUTONOMOUS 'BUS' CONCEPT
---
A SOMEWHAT CHAMELEON-ESQUE ability to change bodies for either people-moving shuttle bus duties, or cargo van-delivery services, makes the recently announced Mercedes-Benz Vision URBANETIC autonomous vehicle a ground-breaking concept for future urban mobility, it's reported.
Presented by Mercedes-Benz Vans in Copenhagen, Denmark, this month the Vision URBANETIC is said to go, "…way beyond existing ideas on autonomous vehicles". Claimed to eliminate, "the separation between people moving and goods transport," it enables on-demand, sustainable and efficient movement of people and goods – and applies an innovative approach to fulfil the needs of cities, businesses from diverse sectors, as well as city dwellers and travellers. The concept reduces traffic flows, relieves inner-city infrastructures and contributes to an improved quality of urban life, according to Mercedes-Benz.
"As part of a holistic system solution, Vision URBANETIC addresses future urban challenges and offers innovative solutions. The visionary concept is based on a self-driving, electrically powered chassis that can take different switchable bodies for people moving or goods transport," the company stated.
"As a ride-sharing vehicle, Vision URBANETIC can accommodate up to 12 passengers while the cargo module can carry up to 10 EPAL pallets. A load space 3.70m long fits into a total vehicle length of 5.14 metres. Plus, the concept incorporates an IT infrastructure that analyses in real time the supply and demand within a defined area. The result is a self-driving fleet, with routes planned flexibly and efficiently on the basis of current transportation needs. All of this makes Vision URBANETIC a ground-breaking concept for future urban mobility."
The company adds that thanks to full networking, the evaluation of local information – such as concerts and events – and intelligent control, the system not only analyses current needs, but it can also 'learn from them'. It is thus able to anticipate and react to future needs, it states.
"This can optimise processes and help shorten waiting and delivery times and avoid traffic jams. For instance, the overall system can use the data captured by the vehicle control centre – which collates and analyses needs – to identify a crowd of people gathering in a certain area. It can send vehicles there to quickly and efficiently satisfy the increased demand. The system can thus react flexibly and is not based on rigid routes or fixed timetables."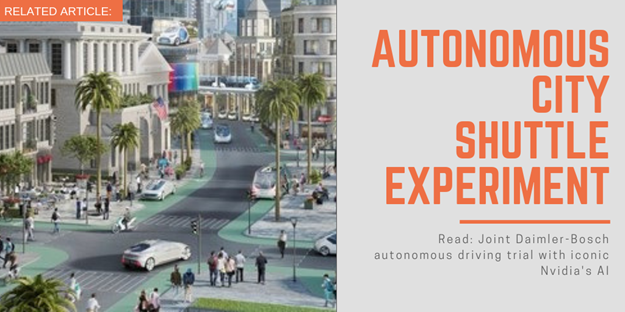 INTERCHANGEABLE MODULES
Intriguingly, Vision URBANETIC is said to be equipped with different interchangeable bodies depending on purpose of use. As a ride-sharing vehicle with a people-mover body, it offers space for up to 12 passengers. The modules are switched either automatically or manually, with the automated process taking just a few minutes. As stated, the system is based on an autonomous driving platform onto which the respective bodies are fixed. It incorporates all the driving functions, meaning the autonomous chassis can also make its way to its next job location without a body attached. Absolute safety is guaranteed by redundant components for all relevant actions, such as steering, braking and acceleration, says MB.
Thanks to its variable load floor, it can be divided into two levels with load space volume of 10m3. Multiple further-use cases are also conceivable as the concept can be equipped with an array of bodies for other sectors and applications, it's stated.
GREATER FREEDOM
Due to fully automated driverless operation, operating costs fall significantly with Vision URBANETIC, says Mercedes-Benz. Plus, with the exception of charging times for the battery-electric drive and maintenance periods, each vehicle can be in use around the clock, 365 days a year, it's claimed.
The system architecture of the autonomous Vision URBANETIC ensures continual route adaptation using real-time traffic information. The operator's fleet management is also part of the IT system, with usage conceivable in restricted areas, such as a factory site or airport, as well as in road traffic.
Its electric drive delivers zero-local-emissions mobility, thus making it the perfect vehicle for city centres and areas subject to legal access restrictions, MB says. The electric drive is virtually noiseless.
A TRUST ISSUE
The German vehicle manufacturer concedes that many people still view autonomous vehicles with a certain degree of scepticism. To address this, Vision URBANETIC adopts a new approach, particularly with its people-mover body, says the company.
The vehicle uses multiple cameras and sensor systems to observe its surroundings in their entirety and communicates actively with them. It uses the large-format display on the front of the vehicle to inform pedestrians crossing the street in front of it that it has noticed them, MB says.
Another curious highlight is digital shadowing around the side door. Several hundred light units display the contours of approaching individuals along the flanks, signalling to them that the autonomous shuttle bus has noticed them, it's stated.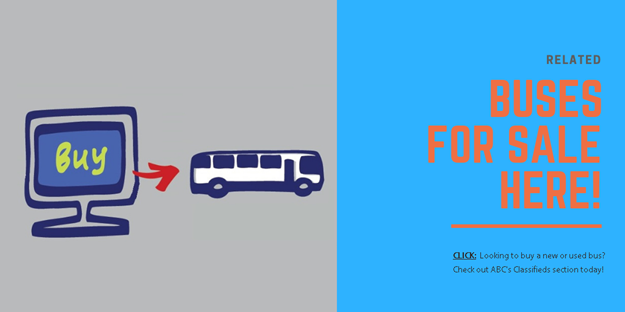 Subscribe to our newsletter
Sign up to receive the ABC e-newsletter, digital magazine and other offers we choose to share with you straight to your inbox
You can also follow our updates by liking us on Facebook.