SELECT HIGER BUS PRODUCT STILL AVAILABLE IN OZ VIA LOCAL DISTRIBUTOR
---
BREAKING: IN AN ARRANGEMENT that somewhat brings things full circle, Australasian bus distributor Bus Corp Oceania (BCO) will add Higer's 28+1-seat H7 model to its local line-up, it's reported recently.
BCO general manager Jason Pecotic was directly involved in bringing the Chinese Higer bus brand to the Australian market almost 10 years ago – so this reconnection to the marque after all these years is a source of personal pride, he says.
"The return of Higer is something I am very proud of personally as I was directly involved in first bringing Higer to Australia almost a decade ago with WMC," said BCO GM Jason Pecotic.
"Higer's well-proven formula of a Cummins engine mated with an Allison automatic transmission and well-established design and construction has won friends in Australia and NZ in the past and existing customers have indicated they want to buy more in the future," he said.
When ABC magazine broke the story last May that multiple industry sources had confirmed current Higer Australasian distributor Automotive Holdings Group International's (AHGI) strategic relationship with said bus company was at an end, it caused the industry rumour mill to go into overdrive.
AHG is the largest automotive retail company in Australia. With an involvement with Higer Bus since 2011 – initially providing floorplan and working capital finance to previous distributor White Motor Corporation (WMC), as stated - AHG eventually assumed that role in 2015.
Speaking to ABC magazine exclusively regarding the current status of the AHGI-Higer Bus relationship at the time, AHGI GM Neil Bamford said: "We don't know what it's going to come as, so it may not be as Higer [taking over], it may be as someone else; I'm not sure, it's not up to me."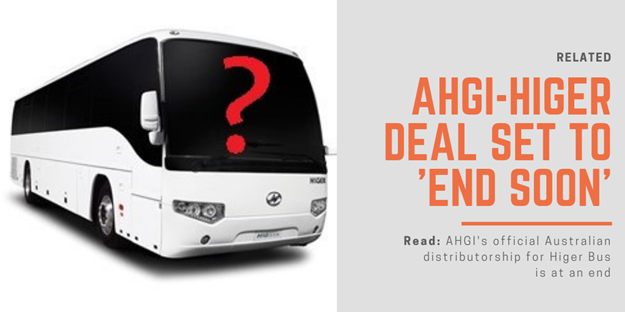 THE VEHICLE IN QUESTION
The Higer H7 is the latest incarnation of Higer's small bus, which has enjoyed strong sales success in Australia in the past with previous distributors, according to BCO.
Pecotic says the return of the Higer brand answers a strong market demand for a well-priced and economical-to-run 28+1-seat bus with a proven driveline and credentials for a range of operations.
At this stage BCO will only be distributing the H7 as a complement to its Optare route bus range and the full-size Bonluck buses and coaches it sells in conjunction with BCSA, it's stated.
BCO will provide full back-up and service for the Higer H7 through its network of dealers and service providers in Australia and NZ, the company says.
Higer will enjoy after-sales back-up around Australia through BCO's own head office in Melbourne; its NSW office in Western Sydney; its cooperative agreement with BCSA in south-eastern Queensland; as well as its new WA service dealer - Horizon Bus and Coachlines- based Welshpool, Perth; with other dealers to come in other states and regions around the country in the near future, the company claims.
BCO AND BCSA
BCO has been distributing the Optare bus range in Australia and New Zealand since August 2017 and recently entered into an agreement with BCSA to act as dealers for Bonluck buses and coaches in NSW, Victoria, SA, WA and Tasmania. BCSA is now also acting as sales and service dealers for Optare in Queensland and Northern NSW, it's reported.
Featuring "better packaging and a clever passenger configuration," the company says, the Higer H7 boasts seating for 28 passengers plus the driver - three more than its main Daimler/Mitsubishi Fuso rival while maintaining similar external dimensions.
With greater passenger capacity the Higer H7 utilises a full 2+2 seat configuration and a centre aisle 12 per cent wider than the ADR requirement with a seat pitch at least five per cent greater than the Fuso, BCO says.
DRIVELINE
Powered by a 3.8-litre Cummins ISF engine mated to an Allison automatic transmission, the Higer H7 meets full Euro 5 standards, according to BCO.
The ISF power plant produces 115kW@2600rpm and 550Nm@1300rpm, which translates to 5 per cent more power and 17 per cent more torque than the current Fuso E4 engine in the Rosa, it's claimed.
The H7 will be supplied standard with an Allison automatic transmission.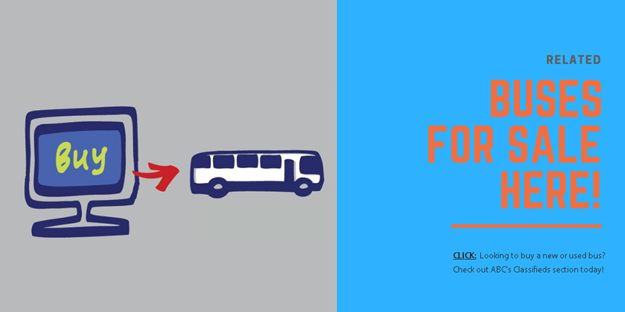 Subscribe to our newsletter
Sign up to receive the ABC e-newsletter, digital magazine and other offers we choose to share with you straight to your inbox
You can also follow our updates by liking us on Facebook.