REGENERATING-TREAD TYRE LAUNCHED FOR COACH TRAVEL MARKET
---
FRENCH TYRE MANUFACTURER Michelin has launched its latest tyre for long-distance and regional coach operations – featuring a regenerating tread pattern - it was announced at the 2018 IAA Commercial Vehicles Show in Hannover, Germany, recently.
Known as the Michelin X Coach Z, the new all-round tyre fitment for coaches reduces operating costs and improves safety, the company states.
The new 295/80 R 22.5 Michelin X Coach Z can be fitted on both steer and drive axles and is M+S and 3PMSF marked, ensuring mobility and safety in all seasons, says Michelin.
Combining two innovative technologies - Regenion and Infinicoil - the new tyre is more robust and has an increased mileage potential, says Michelin – delivering a 16 per cent increase over the previous generation product: the Michelin X Coach HL Z.
As part of the tyre giant's global product strategy, the Michelin X Coach Z delivers a "long lasting performance" with a regenerating tread pattern, it states. This comprises a tread design that changes as it wears, with grooves and water-clearing channels opening up in the later stages of the tyre's life, says Michelin.
The new groove design also helps maximise the contact patch, putting more rubber on the ground and ensuring high levels of wet grip, it's claimed.
WINTER WEAR
In addition, the tyre is marked 3PMSF, which testifies its ability to perform well in winter conditions, Michelin says. This versatile, long-life product also boasts a robust construction, which bring reliability and minimised downtime; both of which are essential for passenger transport operations, it states.
Equally important for the stress-free travel of both drivers and passengers alike is the low noise levels, which are reduced due to the innovative tread design, apparently.
Thanks to its proven winter capabilities, as demonstrated by the 3PMSF marking, the new Michelin X Coach Z is suitable for use all year 'round, and eliminates the costs associated with storage and tyre changes, it says.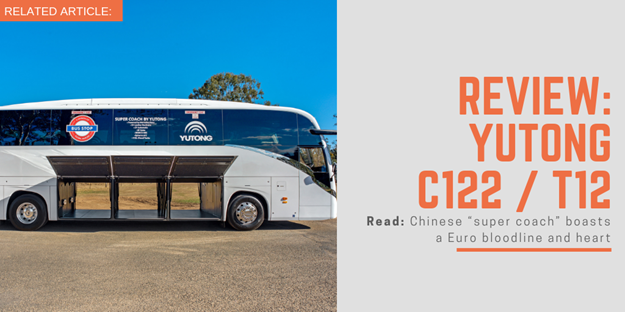 HOW IS IT DONE?
Michelin says it achieved these characteristics by combining two of its technologies: Regenion and Infinicoil.
According to Michelin, Regenion is basically differently shaped grooves ensuring minimal tread deformation, which lowers rolling resistance and leads to less fuel consumption. Plus, the longitudinal grooves regenerate as the tyre wears to deliver a high level of grip and traction throughout its lifecycle in all weather conditions, it says.
Michelin engineers use "ground-breaking" 3D metal printing techniques to manufacture the complex moulds that enable them to produce the sophisticated tread patterns and profiles that emerge as the tyre wears, it states.
Additionally, Infinicoil technology features a continuously wound steel wire of up to 400 meters long - depending on tyre size - inside the casing. This high-tensile steel wire increases tyre strength and thus optimises the ground contact patch and delivers the 16 per cent increase in mileage potential, it's claimed.
Concurrently, the robust tyre structure gives it an excellent load rating and, when fitted to the front axle, the new Michelin X Coach Z can bear a load of up to 7.5 metric tons on the front axle, the company says.
The Michelin X Coach Z is available now in 295/80 R 22.5 dimensions and is suitable for re-grooving and retreading, which can both save money, raw materials and help reduce operating costs, Michelin says.
ABOUT MICHELIN
Michelin is dedicated to enhancing its clients' mobility; sustainably; designing and distributing the most suitable tyres, services and solutions for its clients' needs; providing digital services, maps and guides to help enrich trips and travels and make them unique experiences; and developing high-technology materials that serve the mobility industry, it states.
Headquartered in Clermont-Ferrand, France, Michelin is present in 171 countries, has more than 114,000 employees and operates 70 production facilities in 17 countries, which together produced around 190 million tyres in 2017, it's claimed.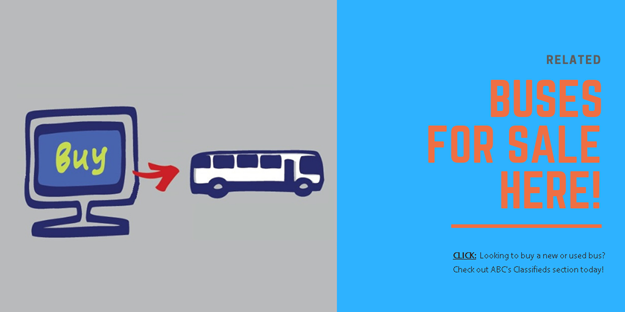 Subscribe to our newsletter
Sign up to receive the ABC e-newsletter, digital magazine and other offers we choose to share with you straight to your inbox
You can also follow our updates by liking us on Facebook.