LATEST BUS SIMULATOR DEBUTS AT ICONIC COMPUTER GAMING EVENT
---
SUPER-DETAILED GRAPHICS and in-depth realism hallmark Bus Simulator 18 – now available on PlayStation®4 and Xbox One® - a hotly anticipated entertainment product for bus lovers worldwide, which premiered at gamescom 2018, in Cologne, Germany, today.
Featuring some of the latest European city buses, players get to drive around, pick up passengers and experience a range of other interactions typical of what drivers and operators do on a daily basis.
For example, in Bus Simulator 18, a journey around the fictional city of Seaside Valley in Mercedes-Benz, Setra, MAN and Iveco buses is possible, to name just a few.
Gamers can take the wheel of faithfully re-created Mercedes-Benz Citaro urban regular-service buses or Setra MultiClass vehicles, featuring a full range of interior and exterior perspectives. The buses can be easily navigated along various urban and inter-urban routes at any time of day and in different weather conditions.
Developed by astragon Entertainment GmbH and stillalive studios GmbH, the game can be played in single-player mode, or in the new synchronous multiplayer mode for up to four players, it's stated.
gamescom 2018 is the world's largest show for computer and video games in terms of surface area and number of visitors. It takes place in Cologne from 21 to 25 August. Bus Simulator 18 is also available for PC and can be purchased in stores or as a digital download.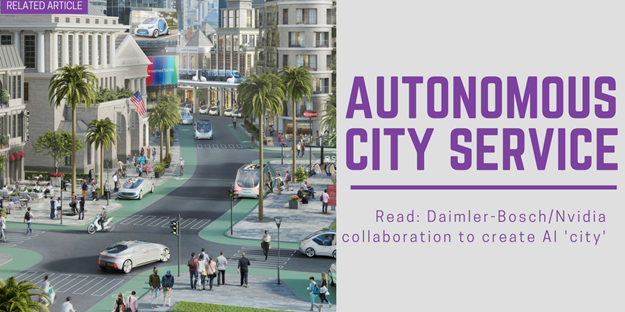 WHAT'S INVOLVED
According to its official website, whether in the industrial or harbour zone, downtown, in the surrounding villages or the business park, in Bus Simulator 18 you experience up-close the exciting everyday life of a bus driver in a vast and freely drivable urban area.
"Get behind the wheel of your eight original licensed city buses from the great brands of Mercedes-Benz, Setra, MAN, and IVECO and transport your passengers safely and punctually to their destinations, either solo in single player mode, or with friends in real-time multiplayer mode," the company states.
"As a bus driver in the 12 different districts, you'll face the challenges of the traffic in a big city and everything that entails. "Don't be deterred by freak weather conditions, potholes, traffic jams, fare evaders, accidents, construction sites, night driving and specific passenger requests. On the contrary, take full control of your bus, earn money, gain a good reputation owing to your safe and punctual driving style and enjoy almost limitless driving pleasure in the authentic urban locations.
"Use the thousands of miles of virtual roads and streets to gain new districts, new buses and new customisation options.
With the extensive 'modding' support of Bus Simulator 18 there are no limits: create routes, build your own buses, create bus liveries, design new maps and share them with the community, or download and install the modding content available from the Steam Workshop to enhance your game experience.
"But drive carefully with the buses you build!" the company warns.
"Don't cause any damage or accidents and watch out for the speed cameras located around the city, or it could have a negative effect on your reputation, not to mention your wallet.
"So, what are you waiting for? Your shift has already started!" it states.
FEATURES
* Eight officially licensed buses from four leading manufacturers;
* Asynchronous and synchronous multiplayer mode (for up to four players);
* A map of approx. 5.8 square miles with 12 authentic urban districts;
* Comprehensive management element and progression system;
* For novices and pros: play in simplified or realistic mode;
* Modding: create routes, buses, liveries and maps, and share them with the community;
* Support for popular steering wheels, gamepads, Tobii eye tracking and TrackIR;
* Different weather conditions and day and night mode;
* Numerous incidents in the bus, including fare dodgers or loud music;
* Challenging traffic situations, including bus stations, long-distance journeys, potholes, traffic jams and accidents.
ABOUT GAMESCOM
As stated on its website, gamescom is: "Concentrated gaming fun, pure entertainment, inspiration and innovation – everybody who is anybody meets at gamescom. Discover the latest games, test new games before everybody else and be part of the biggest event the games industry has to offer."
Leading IT and PC industry aficionado CNET described gamescom as, "Europe's biggest games conference".
Subscribe to our newsletter
Sign up to receive the ABC e-newsletter, digital magazine and other offers we choose to share with you straight to your inbox
You can also follow our updates by liking us on Facebook.