'HARRY POTTER'-AGATHA CHRISTIE 1950s-THEMED DOUBLE-DECKER BUS SPLITS OPINION
---
A COOL AND QUIRKY 1950s-themed British double-decker bus has been turned into a 'hotel' of sorts, with news of the bespoke accommodation capturing global busies' and bookworms' attention alike.
As reported online by the London-based Daily Mail's online site recently, Bertram's Hotel - a name derived from the Agatha Christie mystery book At Bertram's Hotel, which by all accounts features a red double-deck on its cover - is a converted twin-level bus that's now a holiday destination in the UK Devon countryside - "close to the quaint village of Harltand and its many craft shops, potteries, cafés and restaurants - for fans of all things yesteryear, presumably.
Aside from the article's tenuous link to a magical purple triple-deck bus as seen in the hit movie Harry Potter and the Prisoner of Azkaban, this real-life vehicle, "...sleeps up to five people and comes with a shower right next to the driver's seat," and features a, "stocked cocktail bar and record player with 1950s hits," it's reported.
"The second floor has a retro kitchen, dining area, living room with a vintage TV and double bed. Many may think there's something a bit magical about this holiday let."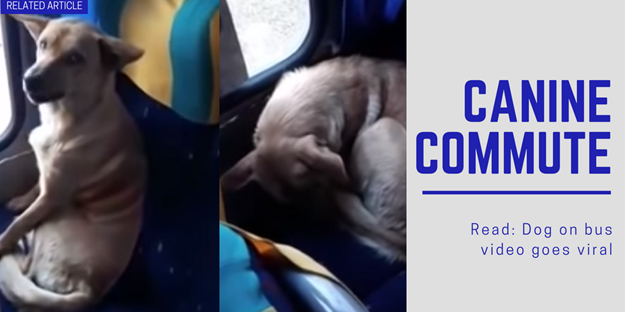 TRUE LIES
With a confession of sorts ensuing that it is only "...a bit like the huge purple bus Harry Potter jumped aboard", it then acknowledges that it's, "...actually a nod to all things Agatha Christie - the owner is a huge fan of the writer," it stated.
"It's called Bertram's Hotel after the Miss Marple (a character in many of Agatha Christie's crime novels and short stories) novel, which features a red bus on the cover, and is full of Agatha Christie books and posters."
According to the article, the bus can sleep up to five people and costs from UK£516 (approx. AUD$906) for a seven-night stay.
A decorated stairway leads up to the second floor. On the upper deck, there is a relaxing living area and the book shelves at the back of the bus are stacked with Agatha Christie novels (see full pics here).
Here "guests will discover a retro kitchen, dining area, living room with a vintage TV and shelves and a double bed," it's stated, while you can shower right next to the driver's seat. The trays that passengers would have placed their fares in are now used as soap holders."
The front of the bus is also home to a loo and towel rails.
On the lower deck there is a bedroom at what was the back of the bus and a sofa for guests to relax on by the cocktail bar.
The 18-year-old bus has been fully restored and combines modern decor with a 1950s theme, it concludes.
The bus is situated in a two-acre field in the village of Harland that's also home to a herd of five alpacas, as well as pygmy goats, donkeys, chickens and ducks. And nearby are two fishing lakes stocked with carp, as reported.
HIT OR MISS?
Online feedback seems split on whether the hotel is 'bang for your buck', or it means staying there is 'taking one for the team'.
Comments were wide ranging, with some loving the idea and embracing the retro fusion in its entirety, with others quick to point out comfort flaws and even how it got council approval in the first place.
Said some called 'grivas', "Since the bus in the Harry Potter film was a 1950s style bus with a bonnet and three decks, any similarity is small at best."
Uncle Bill responded, "DM desperate to make a connection to something famous."

Another said, "Looks fantastic, but it doesn't appear to have been insulated. Condensation and damp in the morning are going to be a massive problem."
Uncle Bill again, 'on fire' replied , "Old buses leak around the windows."

However, not all were so negative; 'Mostlysilentobserver' found their voice again to state: "I'm sure it's well insulated and heated.. Too much effect has gone into this, clearly, to forget such basic things. I think it looks fab and hope the owner does well."

Most responders seemed a bit down on it overall. Said 'Rob': "Sorry but I think it looks horrendous, wouldn't want to stay there. The vintage decor is awful." Another, 'southern climate', says simply, "Claustrophobic".

'Expat', goes for the jugular: "I love all things Agatha Christie and they could have made this a real destination place for people who also love her but it's a bit cheap looking and a bunch of posters do not say ambience."

ABOUT THE BOOK
According to a synopsis of the book At Bertram's Hotel - first published (UK) by the Collins Crime Club on 15 November 1965 - on website www.agathachristie.com, it's described as:
"An old-fashioned London Hotel is not quite as reputable as it makes out… When Miss Marple comes up from the country for a holiday in London she finds what she's looking for at Bertram's Hotel: traditional decor, impeccable service and an unmistakable atmosphere of danger behind the highly polished veneer. Yet, not even Miss Marple can foresee the violent chain of events set in motion when an eccentric guest makes his way to the airport on the wrong day…"
Christie aficionados say Bertram's Hotel is supposed to be inspired by Brown's Hotel, in London, where Agatha Christie often stayed when visiting London, but according to the Oxford Dictionary of National Biography, Christie's model was a different Mayfair hotel.
Subscribe to our newsletter
Sign up to receive the ABC e-newsletter, digital magazine and other offers we choose to share with you straight to your inbox
You can also follow our updates by liking us on Facebook.