DOG-ON-BUS VIDEO GOES VIRAL
---
INADVERTENTLY RAISING the issue of how clean and tidy passengers keep and leave their buses and coaches during and after commutes, an online video of a dog 'catching' a bus ride and courteously taking a seat has gone viral, it's reported recently.
The Adorable Puppies-tagged video that's been liked and shared thousands of times on leading video-hosting cites like Junkin Media and The Daily Mail shows a sweet pooch in Santiago, Chile, boarding a Mercedes-Benz charter bus and getting comfortable on a seat, which soon enough comes to the attention of the bus driver.
The unidentified Chilean driver himself videos the encounter and highlights that, as an animal lover, he has no issues with the dog doing so and that he probably leaves the bus cleaner than some of his passengers, to which he points the camera to some rubbish left on the floor.
"There he is. Just chilling," he says.
"Well friends, let me tell you. I'm working and I just pulled over. A cute dog just jumped into my bus. I thought he was with someone, but no he was alone.
"And there he is, just chilling."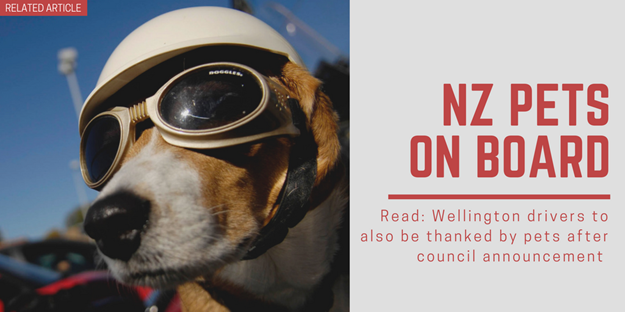 "Hola!"
"He sat there, he is resting.
"I let him in because I think he must be very cold.
"I'm sharing this because I really like animals, and I will not kick him out," he adds.
"I do not care about people who say the seat is going to get dirty. In fact, people leave my bus dirty," he states.
"Instead he enjoys the view while resting."
"I will also let him sleep here as he jumped in very far from here and I do not want him to get lost."
"I hope you like the video and share it with your friends and family, greetings!" he concludes.
The Dog Takes Bus Like a Human! video scored rousing support of the bus driver on sites like YouTube, with comments of support illustrating many would have done the same.
"This is so cute, he sits there just like a person." says one commentator, Blippie Vert.
Another, Brian Duchowicz, says "Sweet, I hope he gets a good home? While another, states: "Thanks to your kind behaviour, God bless you and the dog."
Someone then called Cat G1 says, "Thank you for being a good human! Why don't you find him a home though? He looks like a sweet dog?
There ensued no shortage of people concerned about the dog and offering to take care of him, with many wondering what happened to him.
Subscribe to our newsletter
Sign up to receive the ABC e-newsletter, digital magazine and other offers we choose to share with you straight to your inbox
You can also follow our updates by liking us on Facebook.