CSIRO HYDROGEN BREAKTHROUGH COULD BE TRANSPORT AND EXPORT GAME-CHANGER
---
JUST WHEN ELECTROMOBILTY was stealing all the passenger car, bus and general public transport limelight, hydrogen could be pinching a lot of it back in the clean-fuel game given the CSIRO's – Australia's national science agency – successful refuelling of two fuel cell vehicles, with massive potential for a new hydrogen production and export industry.
As reported by the Commonwealth Scientific and Industrial Research Organisation (CSIRO) yesterday, its chief executive, Larry Marshall, was one of the first to ride in vehicles (a Toyota Mirai and Hyundai Nexo) powered by ultra-high purity hydrogen, produced in Queensland, using CSIRO's membrane technology.
This technology will pave the way for bulk hydrogen to be transported in the form of ammonia, using existing infrastructure, and then reconverted back to hydrogen at the point of use, it's stated.
It has the potential to fill the gap in the technology chain to supply fuel-cell vehicles around the world with low-emissions hydrogen sourced from Australia, the organisation claims.
The membrane separates ultra-high purity hydrogen from ammonia, while blocking all other gases. It links hydrogen production, distribution and delivery in the form of a modular unit that can be used at, or near, a refuelling station, it's stated.
This means that the transportation and storage of hydrogen – currently a complex and relatively expensive process – is simplified, allowing bulk hydrogen to be transported economically and efficiently in the form of liquid ammonia, according to the CSIRO.
Recent advances in solar and electrochemical technologies mean renewable hydrogen production is expected to become competitive with fossil fuel-based production, providing an opportunity to decarbonise both the energy and transport sectors while creating new export opportunities.
Dr Marshall is excited by the prospect of a growing global market for clean hydrogen, and the potential for a national renewable hydrogen export industry, to benefit Australia.
"This is a watershed moment for energy, and we look forward to applying CSIRO innovation to enable this exciting renewably sourced fuel and energy storage medium a smoother path to market," he said.
"I'm delighted to see strong collaboration and the application of CSIRO know-how to what is a key part of the overall energy mix."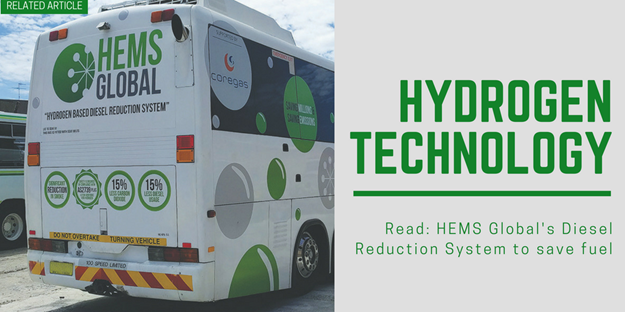 HIGH-FIVES ALL AROUND
BOC Sales and Marketing director Bruce Currie congratulated CSIRO on the successful refuelling of hydrogen fuel cell electric vehicles, which proves the effectiveness of CSIRO's membrane technology from generation, right through to point of use.
"BOC's innovative engineering team are proud to be collaborating with CSIRO researchers on this technology breakthrough, as we focus on advancing the hydrogen economy and global transition towards clean hydrogen for mobility and energy," Currie said.
Following this successful demonstration, the technology will be increased in scale and deployed in several larger-scale demonstrations, in Australia and abroad, it's stated.
The project received AUD$1.7 million from the Science and Industry Endowment Fund (SIEF), which was matched by CSIRO.
In addition to its membrane technology, the CSIRO is applying its expertise to all stages of the hydrogen technology chain (including solar photovoltaics, solar thermal, grid management, water electrolysis, ammonia synthesis, direct ammonia utilisation via combustion and/or fuel cells, as well as hydrogen production).
TRANSPORT IMPLICATIONS
As reported by national broadcaster www.abc.net.au, Hydrogen Mobility Australia CEO Claire Johnson said use of hydrogen as a transport fuel is being recognised globally as a solution to reducing greenhouse gas emissions and the world's reliance on fossil fuels.
"Hydrogen powered vehicles, including buses, trucks, trains, forklifts as well as passenger cars are being manufactured by leading automotive companies and deployed worldwide as part of their efforts to decarbonise the transport sector," she said.
Johnson said 15 member companies are committed to developing a hydrogen refuelling station network across Australia, along with two pilot sites including a portable refuelling truck and station in Sydney.
"In parallel, local and state governments have also committed to build hydrogen refuelling infrastructure with stations set to come online in the next 12 to18 months," she said.
Subscribe to our newsletter
Sign up to receive the ABC e-newsletter, digital magazine and other offers we choose to share with you straight to your inbox
You can also follow our updates by liking us on Facebook.