2018 BUS AND COACH INDUSTRY CENSUS NOW LIVE!
---
BREAKING: FIFTEEN YEARS AFTER the last major bus industry census, Bus Australia Network (BAN) has launch the latest attempt to garner a current snapshot of the scene - and all Australian bus and coach operators are actively encouraged to participate, reports the Bus Industry Confederation (BIC), recently.
This industry "census" is not unlike the Australian Population and Housing Census undertaken by every Australian household once every five years, it's stated.
A comprehensive bus and coach industry census is well overdue, according to BAN. The last attempt of a national survey of this kind was undertaken in 2003 by the Institute of Transport and Logistics Studies at The University of Sydney. This 2018 Census intends to be a more comprehensive study of where we are at as a whole in Industry and our contribution to the Australian economy, it's stated.
BAN urges all bus and coach operators to participate. You do not need to be a member of any association; all you need is access to a computer and the internet or handheld device/smart phone, to answer some key questions about fleet sizes, services provided, and employment arrangements, organisers state.
"It does not matter if you are a one-bus operator or a 1,000-bus operator. We need everyone to participate."
"The BIC has undertaken a separate survey of bus manufacturers and suppliers in the industry. When all surveys are completed, we will be able to provide a clear picture, a snapshot of the industry as a whole that will highlight the important role of the Industry for the Australian economy and communities. The survey closes on September 18, 2018.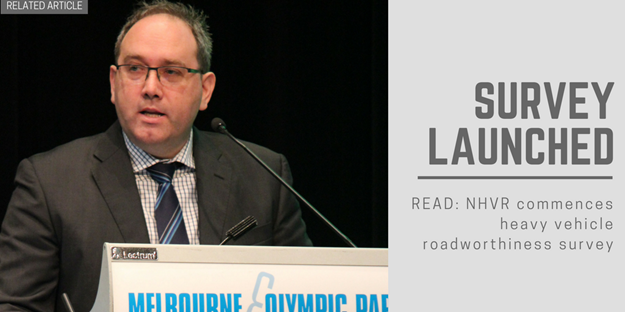 MASSIVE MAGNITUDE
With the national survey of bus and coach operators underway, the Bus Industry Confederation is undertaking the survey and is seeking the support of bus and coach operators to complete it.
"This a once-in-a-generation survey to take a snapshot of the industry and that is why I am calling it a National Industry Census," said Michael Apps, executive director of the BIC.
"It is not compulsory, but it is bloody important that every bus and coach business in Australia participate and takes the time to complete the survey," Apps said.
"We want to get a complete picture of the size of the industry, number of vehicles, numbers employed.
"Facts and figures, statistics and trends are vitally important to tell a story about the bus and coach industry and assist with the industry advocacy efforts with all levels of government," Apps explained.
"I have called this survey an industry census because I want operators to take this seriously and make it almost compulsory; in fact, it is compulsory if you are serious about the industry you work in," he said.
"The BIC is also undertaking a separate survey of manufacturers and suppliers and when this is all done we will have a publication produced that will provide a picture, a snapshot of the industry as a whole that will highlight the important role of the industry for the Australian economy and community," Apps said.
NEED TO KNOW
If you are a bus and coach operator you can access the survey at http://ozebus.limequery.com/882137?lang=en.
The survey closes on September 18, so operators are encouraged to "play your part and take the time to complete the industry census."
It is being conducted by the Bus Australia Network and is open to all organisations operating buses and/or coaches in Australia.
The information collected in this current survey will provide a critical map of industry trends relating to bus and coach fleets and services, and employment over the past 15 years. This census will provide valuable insights about our industry and our contribution to the Australian economy, says BAN.
IMPORTANT CHECKLIST
According to organisers, before commencing this survey please make note of the following checklist items:
1. This survey only applies to bus and/or coach operators providing passenger services in Australia;
2. This survey can only be completed online and will close on September 18, 2018;
3. You do not have to register for this survey in order to participate; however, an accurate record of your company name and a valid email address is required. The company name and email you provide is collated solely for administration of this survey and will not be used publicly or used for any unsolicited contact or activity;
4. BAN will not be providing logons for this survey. It is imperative you complete all questions in one (1) session to avoid timeout issues;
5. Ensure you have the information for answering the survey questions close at hand. Consider printing the survey questions to review the information required prior to commencing the survey. Download a PDF of the questions;
6. National and multi-national companies operating across multiple Australian states and/or territories need only complete this survey once to include all bus operations;
7. Please complete the entire survey in one browser session.
For queries relating to this survey or technical issues, please phone +61 2 6247 5990.
Subscribe to our newsletter
Sign up to receive the ABC e-newsletter, digital magazine and other offers we choose to share with you straight to your inbox
You can also follow our updates by liking us on Facebook.