BUSVIC 2018 MAINTENANCE CONFERENCE
---
EVENT: IT WAS A BUMPER turnout at this year's 64th BusVic Maintenance Conference, held at the Pullman Albert Park Hotel, in Melbourne, 2-3 July, where a raft of interesting and often contentious topics affecting the state's massive bus industry were discussed, debated and pondered for the future.
It's been a big year for the Victorian busies. A massive year, in fact. Buoyed by their 'win' in the tough Metro contracts battle, this year's Conference was a good time to catch up and chat with a stack of cool people for an off-the-record natter about how things panned out – and what topics at this year's event would be of interest.
The implications and applications of ride-sharing, on-demand buses, and last-mile delivery seemed to be key points of interest, underwritten by that all-encompassing transition to electro-mobility – how, why, when, where and even more of the how again.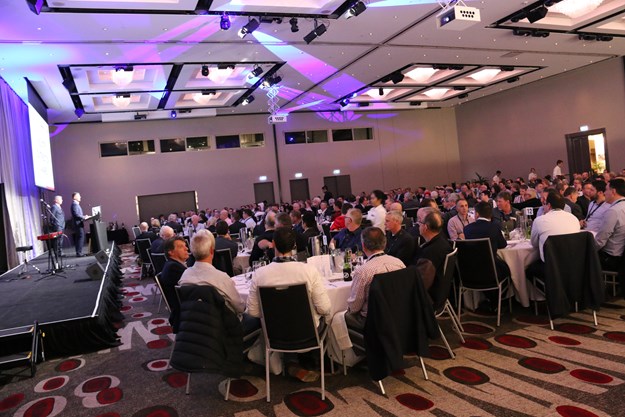 With a display area of around 52 exhibitors, the Pullman Grand Ballroom morphed into a half-showroom, half-conference venue for the event.
Kicking things off after delegate registration, this year's official opening was conducted by The Hon. Matthew Guy MP, Leader of the Opposition.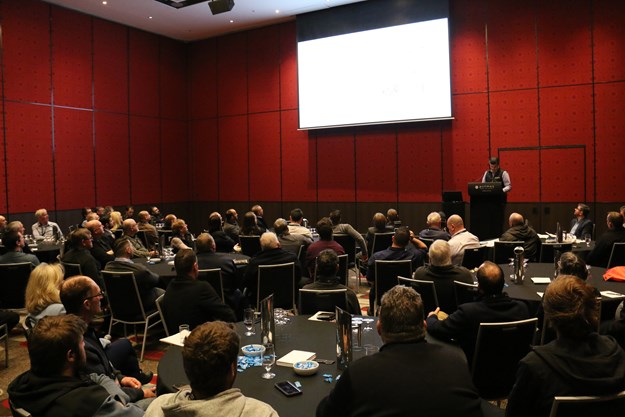 TALK THE TALK
Soon following was the first keynote speaker, David Bartlett, former Premier of Tasmania between 2008 and 2011. Prior to politics, Bartlett had a highly successful career in the IT sector as CIO and information specialist. He spoke about how traditional business models are increasingly redundant and how 'the digital disruption' we are seeking will affect business and futures.
Bartlett discussed the growth of technology within the transport sector in depth, stating the fact most people have access to a smart device today is driving ridesharing apps like Uber for on-demand transport.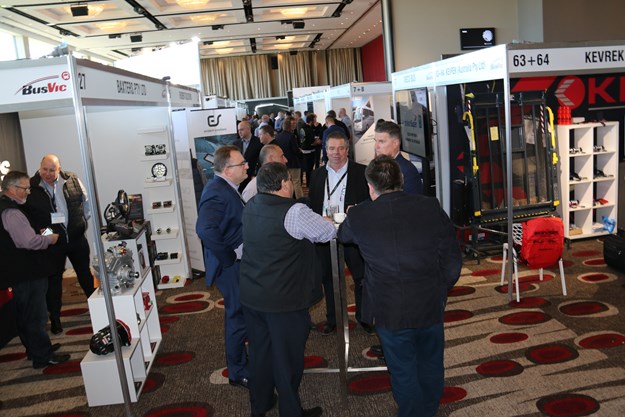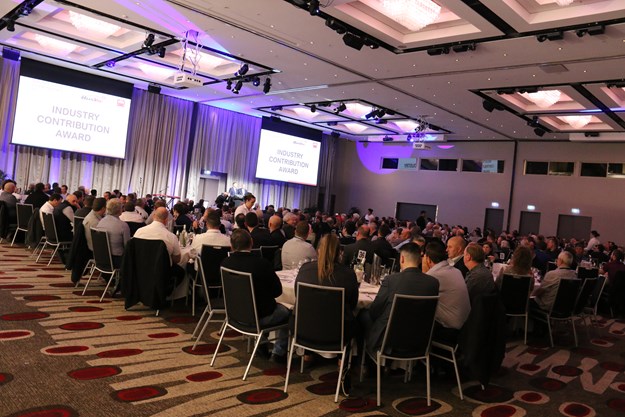 In fact, on-demand transport was a common and strong theme throughout the conference, labelled Demand Responsive Transport (DRT) in most circles. And while services like Uber and Lyft seem to be well placed to dominate here, there are bus companies entertaining their own versions to tap into that market (that we know of, anyway). All very interesting stuff, regardless.
From there, as per usual, the conference topics were split into two categories and punters were welcome to pick and choose which ones they wanted to listen to during the days.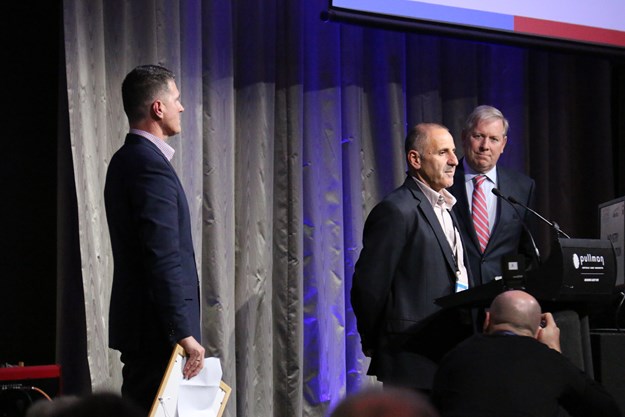 ISLAND IN THE STREAMS
Stream number one was focussed on technical and maintenance issues. These included a risk mitigation session that looked at fire suppression and its minimisation strategies; plus collision avoidance and how technology is helping us out.
Further topics in the day were roadworthiness of the Victorian fleet, identifying failure patterns, risks and examining current bus inspection practices, plus a retrofitting and communication session on pitfalls when updating things like CCTV, interlocks, drivers' seats and duress alarms while avoiding downtime.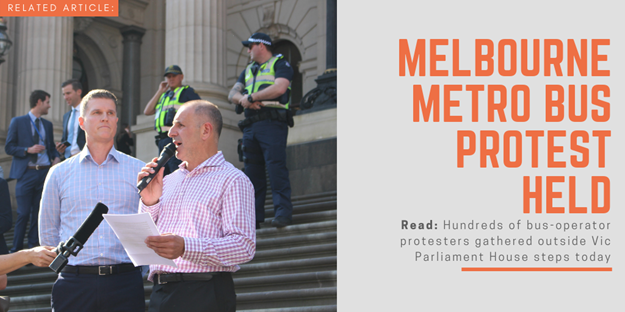 Stream number two was known as the management stream, starting with a very insightful vehicle information session about converting Victoria's diesel route bus fleet to electric – how to and by when or if at all – ably conducted by Monash University's Dr Robbie Napper.
Poignant points he raised included:
• That 38 per cent of Australia's energy consumption comes from oil, with 27 per cent of that energy used in transport;
• That there are no signs of those numbers decreasing in the nearest future – "Because of the nature of our country";
• That the "Majority of European cities will have no diesel-powered buses by 2025 and no more hybrid vehicles by 2030. There, the demand for quick transition comes from top down. In Australia there is no push for a change, until the cleaner cities become an issue.";
• That there needs to be a change in the way Australians think about the transition – "If we just focus on having an electric bus, we are missing the point. People ask me about the electric bus operations, but what they really think of is electric buses and this is not the whole story. We have to think of the way energy is integrated into the transport planning. Routes may have to change, we need chargers outside of each depot or even at some bus stops, drivers will have to be trained and buses will have to be redesigned to benefit from aerodynamics – nothing can happen overnight but it can be done pretty easily.";
• The changes that the transition brings can also create new business opportunities, in efficient bus operation and smart charging;
• And that, "The full transition will be done by 2070", as Napper foresees.
Later was a cool tech session on Demand Response Technology (DRT) pros and cons; Electronic Manifest Systems (EMS) improvement and how buses can and should embrace it more. And following that was a chat on marketing and administration, dealing with fluctuations in bus patronage – why it happens and what can be done – plus all the latest on the school bus administration trial.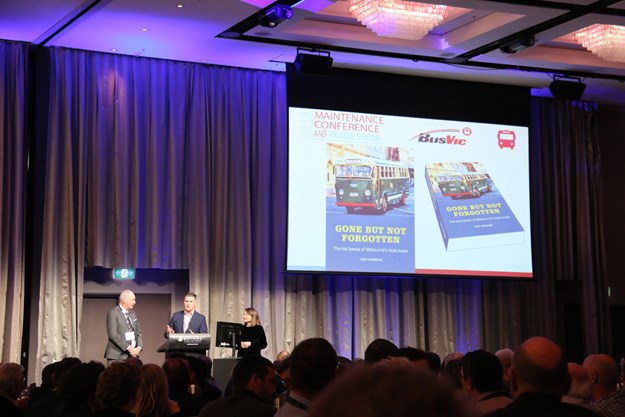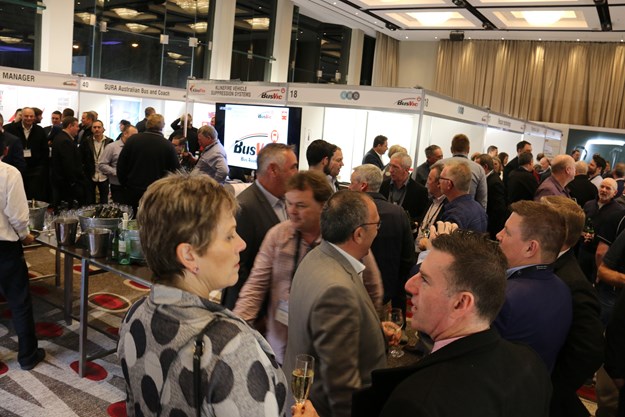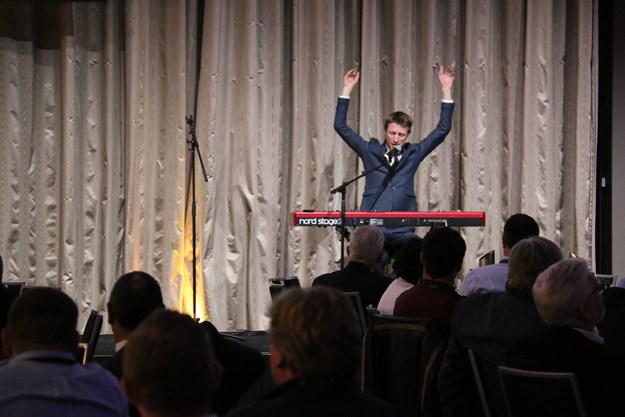 NIGHT FALLS
Welcome drinks gave tired delegates a chance to network and unwind after a long day of absorbing all that information before a main dinner event that featured comedian 'Sammy J' (if you've never heard the F word used before, you would have now), and most importantly for many: dessert!
Yet the highlight of the dinner function is the awards presentation, for accolades like Apprentice of the Year; Best Bus driver of the Year and the annual Industry Achiever Award.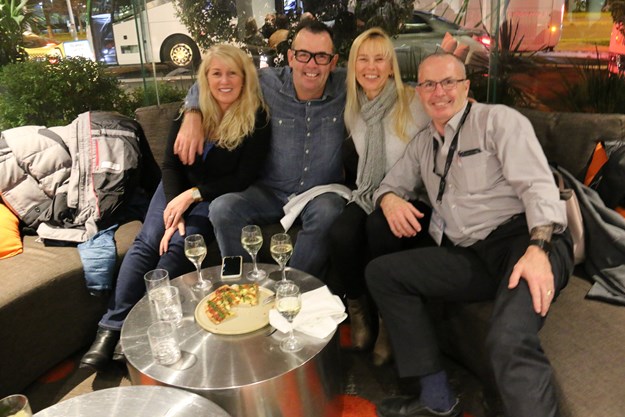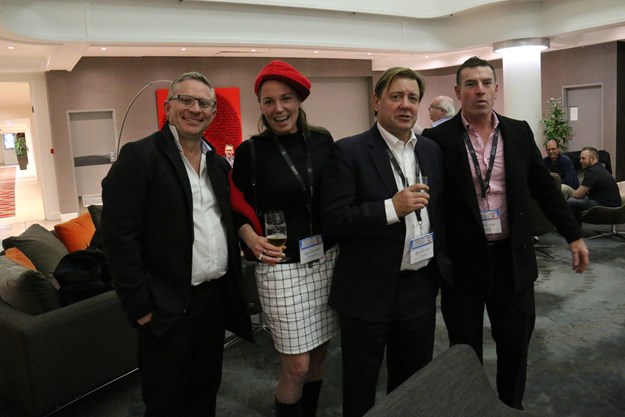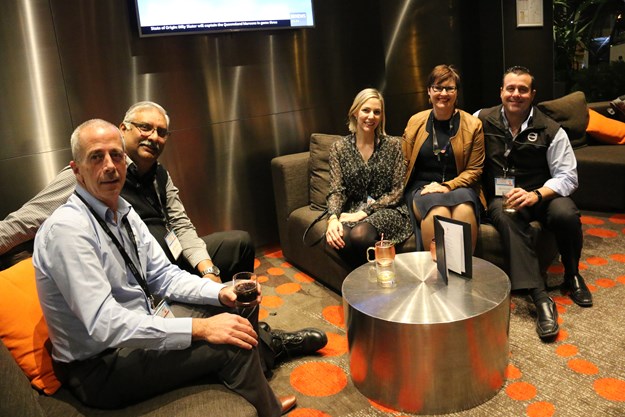 On that note, a big congratulations to the three apprentice winners Dean Waddell, Lachlan Fitzgerald, and Aaron Ross. And a much deserved win also to Best Bus Driver of the Year Bruce Young (Mt Zero Holdings), Roscar for Industry Achiever and BusVic president Dom Sita for Industry Contribution Award.  No doubt his vocal support during the aforementioned Metro contracts struggle was warmly welcomed by the BusVic membership.
By the end of the second day's discussions and workshops, all talk turned to next year's event. The 2019 BusVic Maintenance Conference and Bus Expo - aka 'The Big One' – will be held October 1-2 at the Melbourne Convention and Exhibition Centre, with excited organisers advising all to "save the date". ABC magazine will see you there!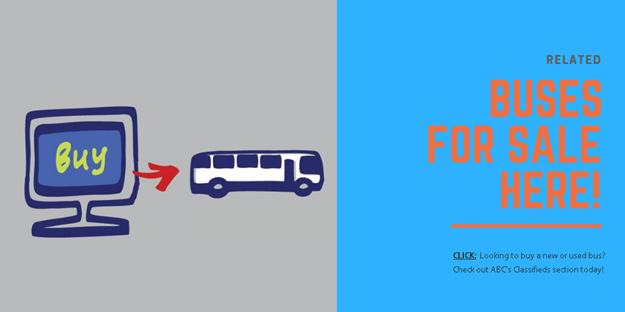 Subscribe to our newsletter
Sign up to receive the ABC e-newsletter, digital magazine and other offers we choose to share with you straight to your inbox
You can also follow our updates by liking us on Facebook.