QBIC Conference, 2018
---
EVENT: ALL THE TALKING POINTS and highlights from Queensland's premier bus conference as industry converged on Sebel Pelican Waters Resort.
About 200 delegates and their guests participated in this year's 2018 QBIC Conference held at the Sebel Pelican Waters Resort, on Queensland's Sunshine Coast May 5-7, engaging in major issues affecting the state's bus and coach operators and manufacturers.
"Attendance at our recent event was fantastic and the feedback received has been extremely positive," said QBIC executive director David Tape.
"I must thank all presenters for providing relevant and informative sessions and, to our event sponsors, thank you. Your support is greatly appreciated by our association.
"To everyone who attended, thank you for taking time out to join us. It gives my team and me great pleasure to bring the bus and coach family together each year," he added.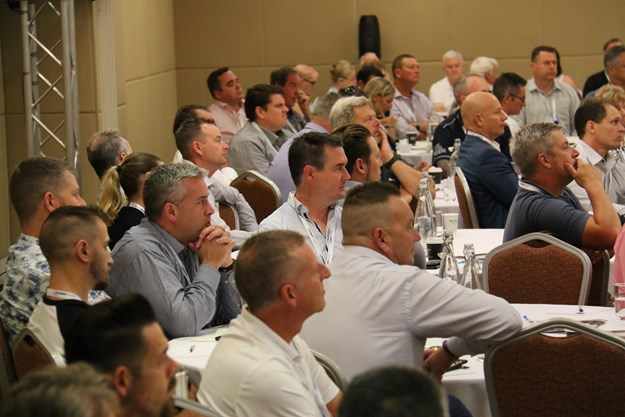 Themed "Digitalisation - the New Era", a range of top speakers took to the podium during the event, following the previous night's Volvo-sponsored Welcome Drinks, to raise awareness and engender debate on where the industry was going, on all things electronic and electric when it comes to bus business now and into the future, especially in the Sunshine State.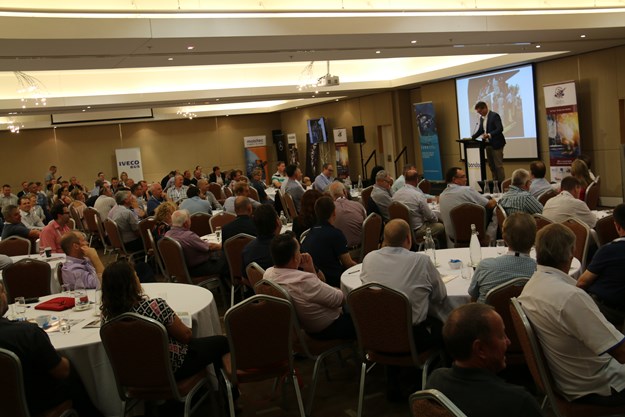 A TRICKY MOMENT
Yet it wasn't always about topics too far away; healthy discussion ensued – albeit unexpectedly for most – when the issue of bus mass weight increases was brought up. Basically, when the National Heavy Vehicle Regulator (NHVR) spokesperson talked about the benefits and progress of two-axle bus limits being raised to 18-tonne on a national level, there was a collective moment's silence from the hamsters on the treadmills in everyone's heads when a few operators raised the point of what happens if they are pulled over in their state where the mass limit is under 18-tonne – who would be correct and which one legally binding? A fair question. Hamsters – 1, treadmills – 0.
Though it would evolve into an 'agree to disagree' moment for some, given that state authorities would probably be more concerned with enforcing limits as dictated by any organisation they work for, it posed the question in that context of how would national limits be made universally – and legally – enforceable?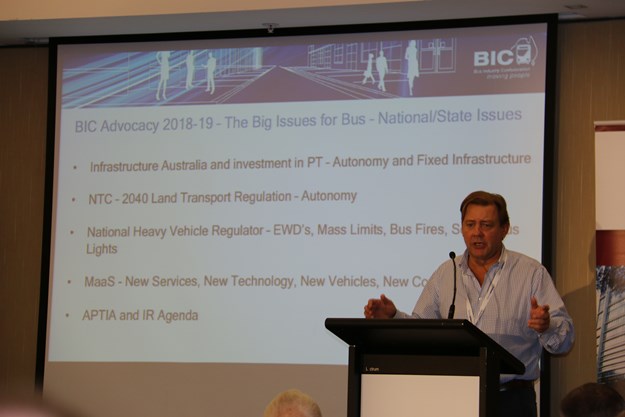 The discussion all got a bit spicy, which is no bad thing (kept things interesting), tempered eventually by the BIC's executive director Michael Apps, who expertly stepped in to address some issues.
An ultimate resolution? No, but it was still great stuff!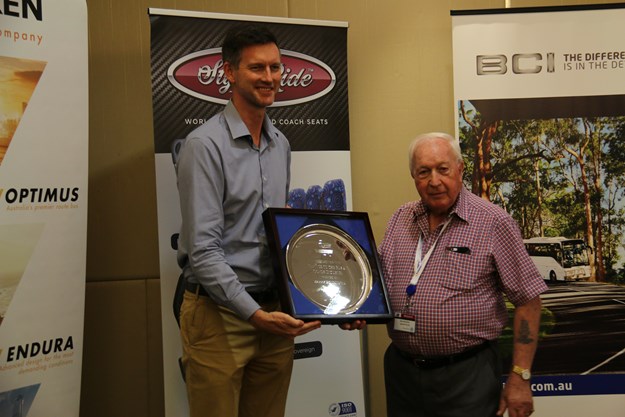 BIC BENEFITS
That was just the start, though. Apps would then give an impassioned speech that outlined the good things the BIC did for its members, and thus the importance of companies who are part of the Australasian bus and coach industry to be active – or become – members, instead of 'freeloading' on the benefits achieved by the organisation. More dramatic moments. Hamsters – 2, treadmills – 0. Fortunately, no companies were named specifically. Kind of.
Following the day's talks, delegates re-convened at the main function room for an exquisite gala dinner function, where people networked, enjoyed fine food and drink and cheered on as the 2018 QBIC award winners were announced.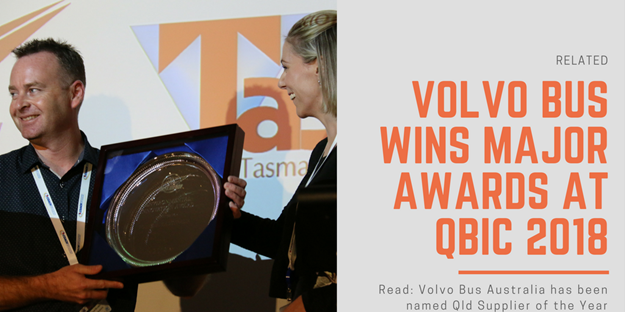 GREEN ACCOLADE
On that note, Volvo Bus Australia was named Supplier of the Year and won the equally prestigious Environmental & Innovation Award.
The accolades capped off a night of celebration for Volvo, which also had a few of its leading customers in the state recognised with top honours in other categories.
"We weren't expecting it and we are extremely humbled by it," said Volvo Bus Australia's general manager Lauren Downs.
"It's just been really exciting as a lot of it [Environmental & Innovation Award] was for our hybrid and our telematics.
"Volvo would really like to thank its customers for their ongoing loyalty and support, and thank them for the trust they place in our people and our products on a daily basis. It's something that we really don't take for granted," she said.
According to Tape, Volvo's Supplier of the Year award was for a range of factors, including: being a long-term force in the Queensland bus industry; its widespread introduction of telematics technologies, as well as the introduction of its hybrid product line on the streets of Brisbane; an outstanding level of service through the state's largest bus and coach dealer network with continued investment in training and development staff, new facilities and customer training, among many other key aspects.
Its Environmental & Innovation Award – against nominees Carbridge Pty Ltd and Turlough O'Flynn Sunbus, Transit Group Australia – was for its ongoing environmental projects with Brisbane City Council; significant fuel savings and associated benefits in driver development, safety and passenger comfort in addition to some of the earlier mentioned attributes.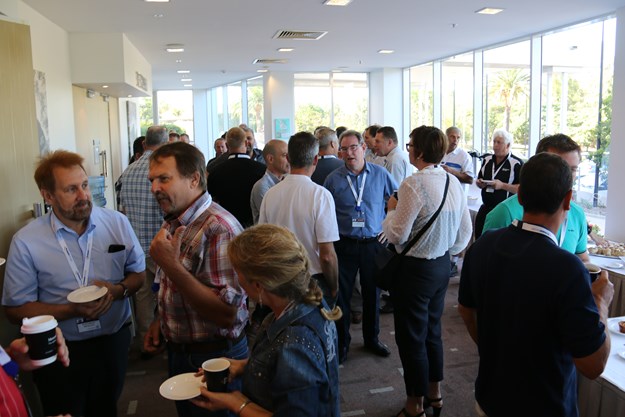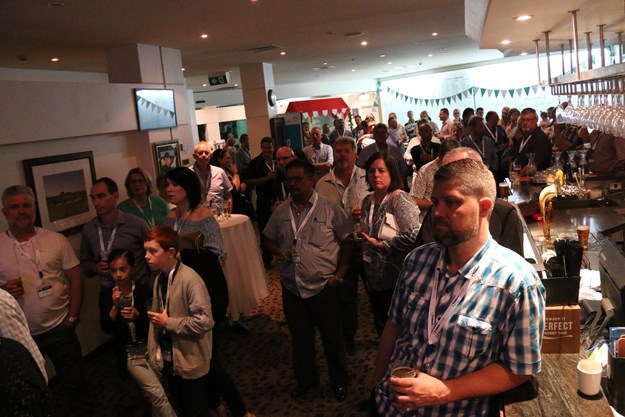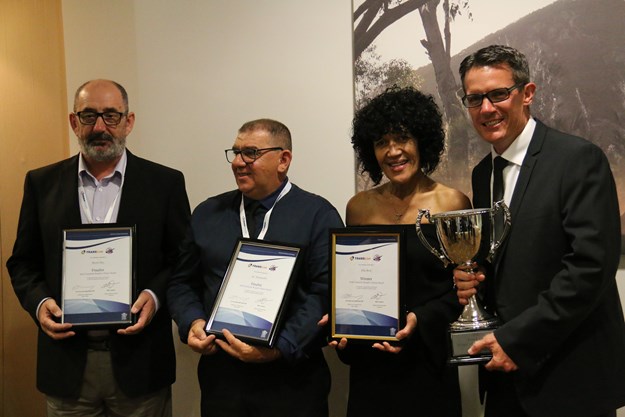 WINNERS' CIRCLE
Other key awards and their winners presented during a gala dinner night celebration were:
• The inaugural TransLink People's Choice Award – Ella Reid (Clarks Logan City Bus Service);
• The Manmeet Sharma Perpetual Professional Driver Award – Graeme McCulloch (Mt Gravatt Coach and Travel);
• Outstanding Employer Award – Clarks Logan City Bus Service;
• Apprentice of the Year – Taz Logan;
• SURA Achiever of the Year Award – Darren Evans (Sunbus, Transit Australia Group);
• Outstanding Contribution Award – Graham Davis, Clarks Logan City Bus Service;
• Executive Directors Choice Award – Sarah Muirhead (Member Services Office, QBIC).
Other notable awards for long-service were:
• 70 Years of Service – Stewart & Sons, Tigell Family Trust;
• 40 Years of Service – Kangaroo Bus Lines, Emerson Bus Company, Red and White Coaches Australia;
• 30 Years of Service – Caboolture Bus Lines, Coast and Country Buses, Greg Goddard Motor Pty Ltd,  Bus Queensland, G.J & R.E. Geisel; Thompson/L.M & H.G; Nowra Coaches T/A Premier Motor Service;
• 20 Years of Service – South Bundy Buses; Whitsunday Transit; Steven G Kamerling.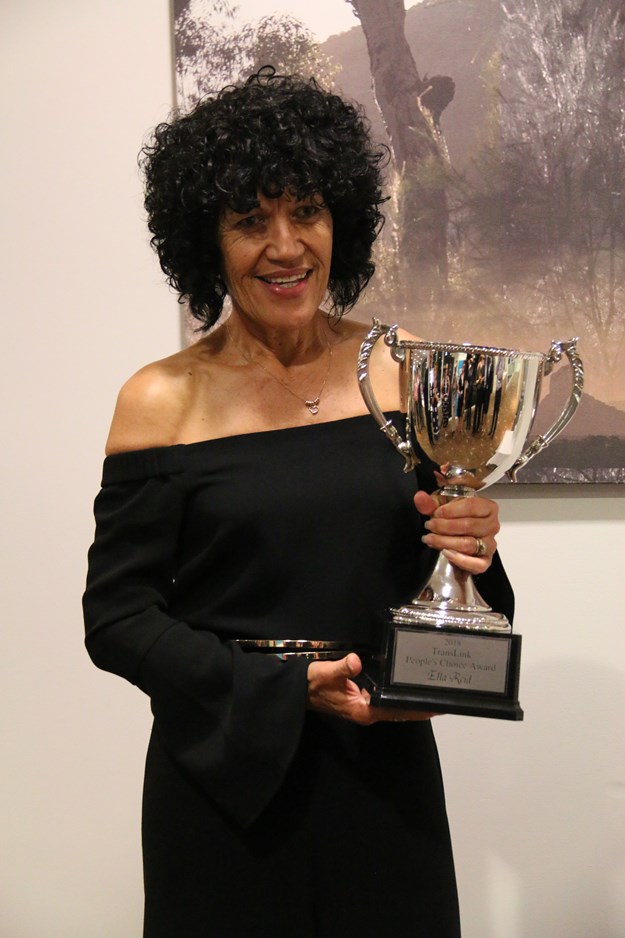 FIRST TIME
With the People's Choice Award also an inaugural title, insiders say of the 3,000 votes received from across the state for the five nominees, Reid – who used to drive trucks occasionally and has been a bus driver for just over three years - scored 1,000 of them.
Speaking exclusively to ABC magazine after her win, when asked what the award means to her, she said: "It's about recognising the bus drivers as a whole for what we do out there for everybody – the recognition of the hard work and the good things that we do do mostly.
"Just those little things that people don't see that you personally give to people sometimes and the appreciation that comes back to you as an individual. I love the company [Clarks]. I love the people I work with," she said.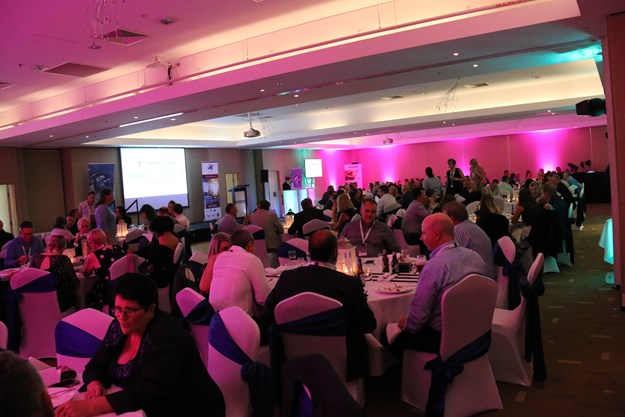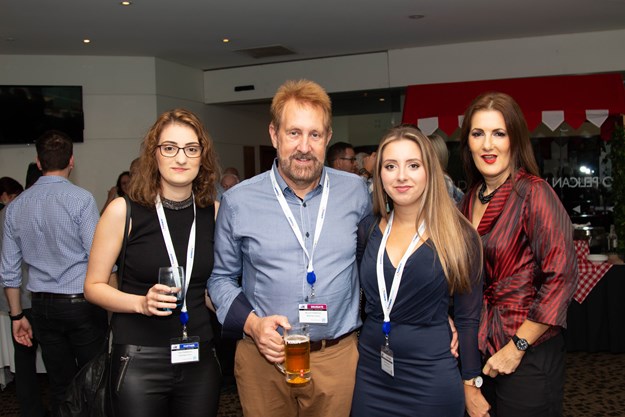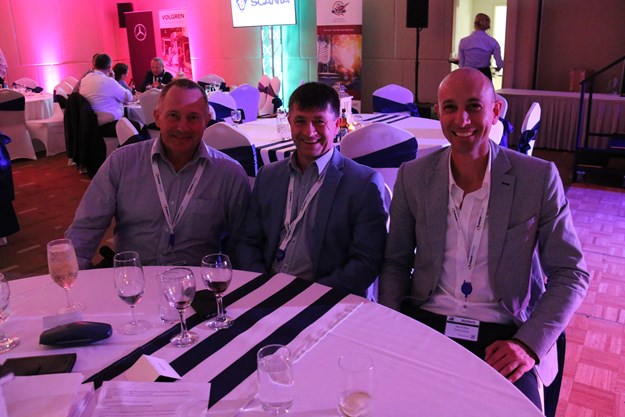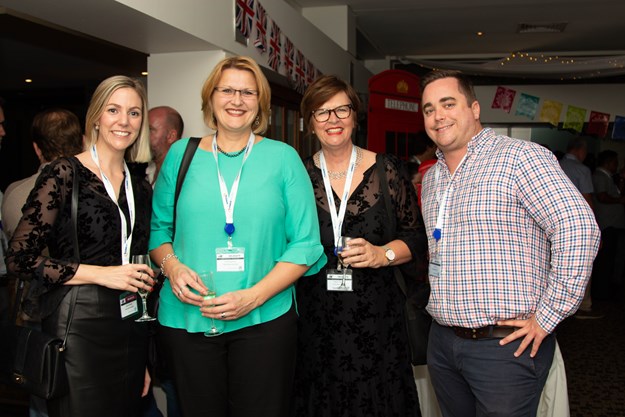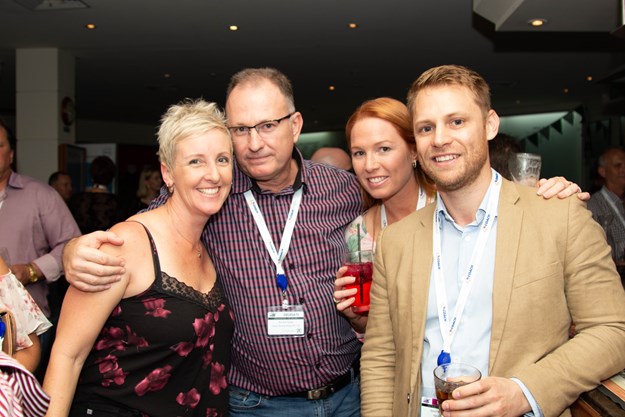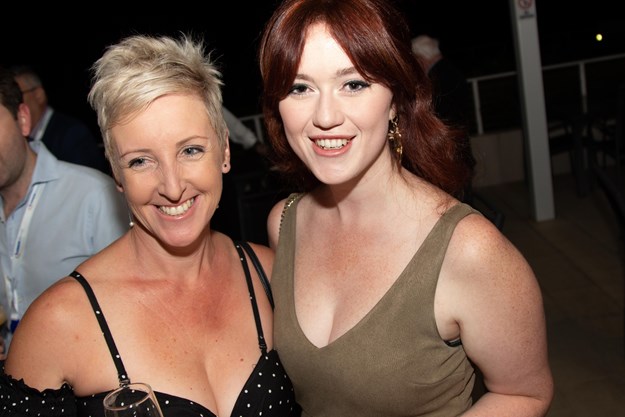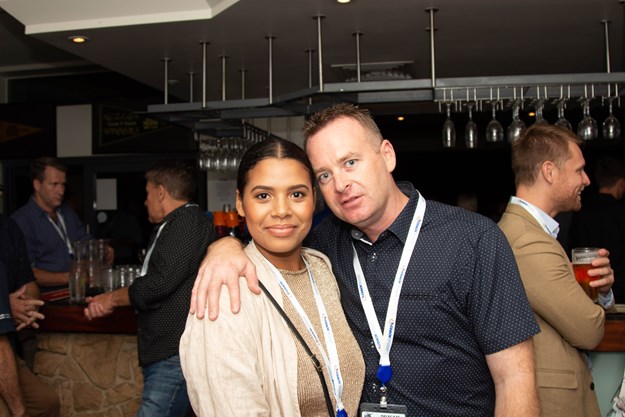 The 2018 QBIC Annual Conference had its timing changed for this year, so as not to clash with the Commonwealth Games and the delivery of associated passenger transport services.
The final day on the Monday saw the MAN and Gemilang Coachworks Golf Day, at Pelican Waters Golf Club.
The 18-hole, four-ball ambrose tournament with a shotgun start included morning sausage sizzle, drinks on the course, lunch and awards presentations.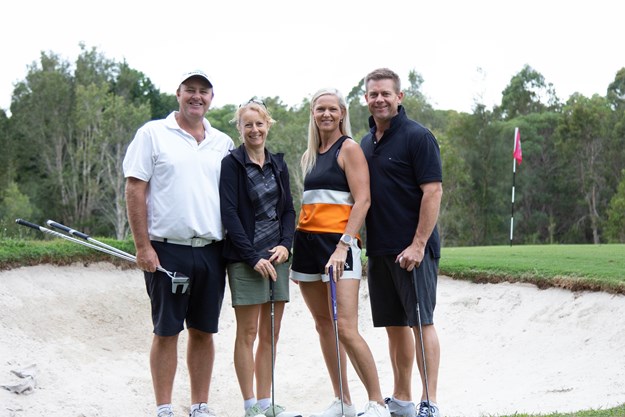 Subscribe to our newsletter
Sign up to receive the ABC e-newsletter, digital magazine and other offers we choose to share with you straight to your inbox
You can also follow our updates by liking us on Facebook.