2018 BusNSW CONFERENCE
---
EVENT: MORE THAN 250 BusNSW delegates attended this year's Member Conference, held at the Crowne Plaza Hunter Valley April 19-20, for a discussion on a range of in-depth topics affecting the NSW bus industry today.
The event started with a 'Business Improvement Boot Camp' covering topics that are important to all sectors of the industry, including contracted and non-contracted operators, and industry suppliers.
The topics had a 'P' theme and included:
• Pricing, Profitability and Performance
• People
• Public Relations and Promotion
• Property and Plant.
The main objective for the bootcamp was to get members thinking about their day-to-day business activities and where there may be opportunities for improvement. The afternoon finished with a look at the future via a presentation on the autonomous shuttle bus trial currently underway at Sydney Olympic Park.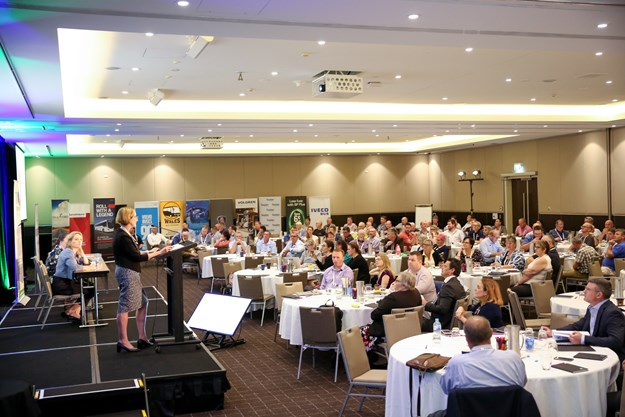 Delegates enjoyed the Volvo-sponsored Welcome Function on the Thursday evening with Lauren Downs, general manager of Volvo Bus Australia, introducing a new-look team to delegates.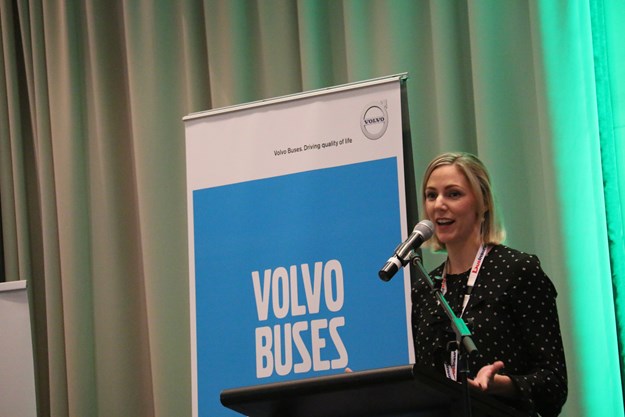 The conference commenced with BusNSW president John King welcoming delegates.
King spoke about a rapidly changing world and the way bus and coach services are planned and delivered being transformed as never before.
He encouraged delegates to take up the challenge and get involved in new transport initiatives, which will help industry and government understand what works and what doesn't.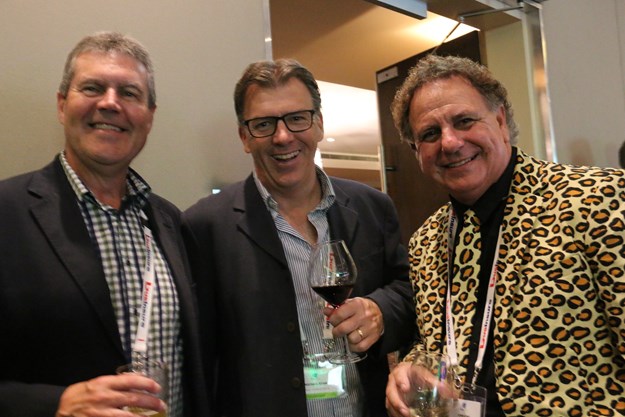 The conference theme – Navigating the Future – reflected the need for operators, suppliers and government to steer the public transport framework and to adapt to a changing environment.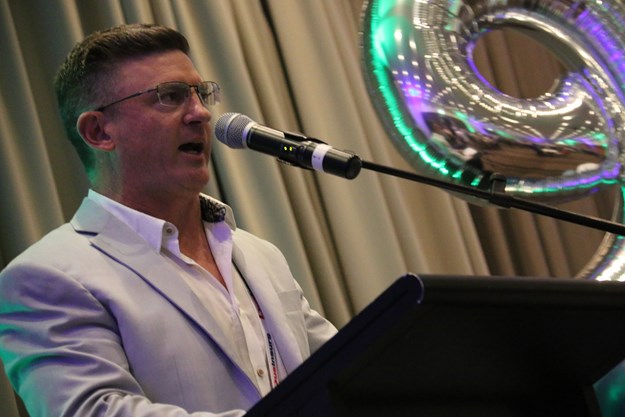 BusNSW executive director Matt Threlkeld provided an industry report later in the day emphasising that, after 75 years of representing private bus and coach operators, BusNSW and its members were well placed to assist with the navigation by contributing to public transport policy and trialling new technology to deliver transport services.
The first conference speaker was mountaineer Michael Groom. In 1987, Groom became the first Australian to climb the world's third-highest mountain, Kangchenjunga, without the use of bottled oxygen or Sherpa support.
Groom recounted an inspiring story of how he survived many unfortunate accidents that nearly killed or crippled him, and in 1993 he was able to achieve his childhood ambition of climbing Mt Everest. He went on to climb the five highest mountains in the world, becoming the fourth person to do so, and on Australia Day 2000 Michael received the Order of Australia Medal for his achievement in mountaineering.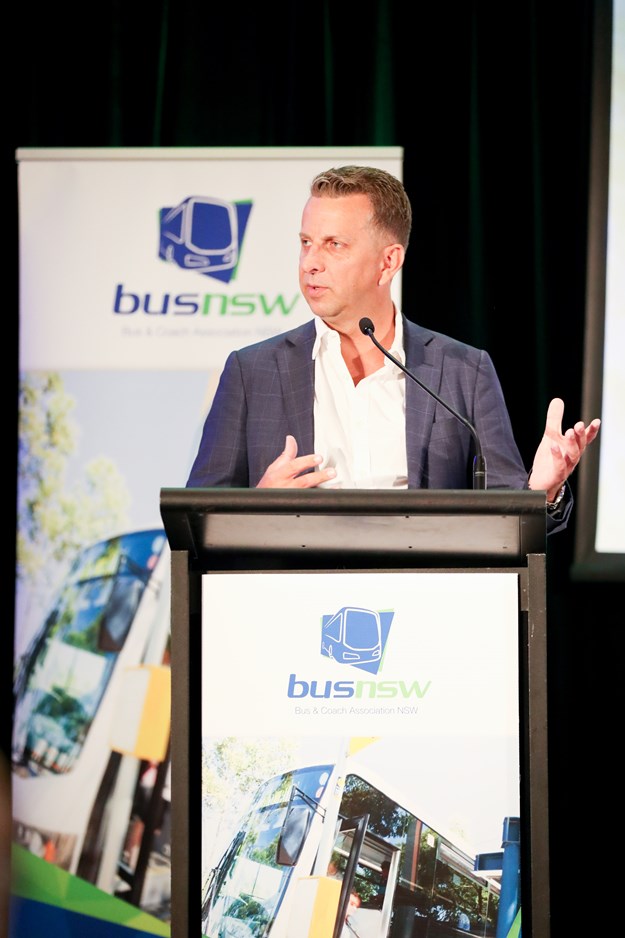 The next speaker was The Hon. Andrew Constance MP, Minister for Transport and Infrastructure. Minister Constance thanked operators for their contribution to local communities and provided delegates with some key insights into the NSW Government's Future Transport 2056 Strategy and Plans.
The Minister spoke openly about the need for innovation within the transport sector and the success of the Transport for NSW on-demand transport pilots. The Minister acknowledged member concerns regarding the retrofitting of seatbelts to some of the older rural and regional contract buses and supported a common-sense approach to replacing vehicles.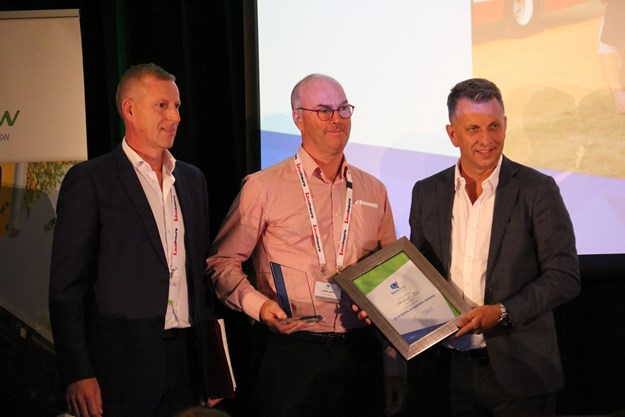 Tony La Rocca from SURA made the Achiever Award Presentation to Michael Kerr from Rover Coaches, which was followed by Darryl Mellish announcing the following Industry Award Winners:
• Supplier of the Year – Volgren;
• Innovative Operator of the Year – Punchbowl Bus Company;
• Outstanding Contribution to the Industry – Frank D'Apuzzo from Buslines Group.
Minister Constance presented the recipients with their trophy and certificate.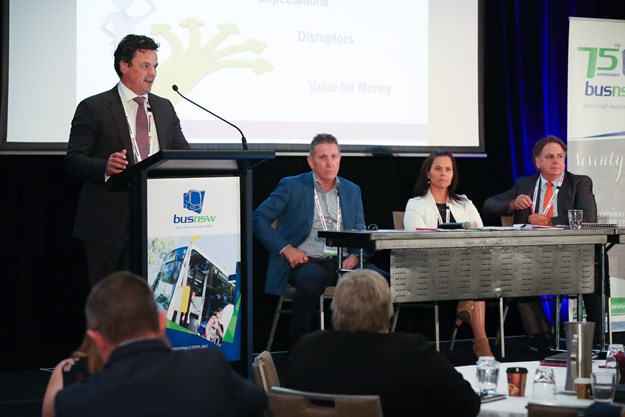 SESSION 2
Session Two included the following presentations:
1. Regulating for Safety presented by Julie Morgan - director, Insights and Education Services, at Roads and Maritime Services
2. NSW Passenger Transport Law presented by Jessica Linsell - director Transport Service Policy Transport for NSW
3. Point-to-Point Transport Commission and The Bus Industry – Point-to-Point Transport commissioner, Barbara Wise.
SESSION 3
Session Three included the following presentations:
1. On-demand Transport – Transport for NSW Strategy presented by John Karaboulis, executive director Service Delivery & Asset Management;
2. On-demand Transport Pilots - A Government Perspective presented by Emma Reedy, manager, Operational Delivery, Service Delivery & Asset Management
3. Premier On-demand – An Operator Case Study presented by representatives of the Premier Transport Group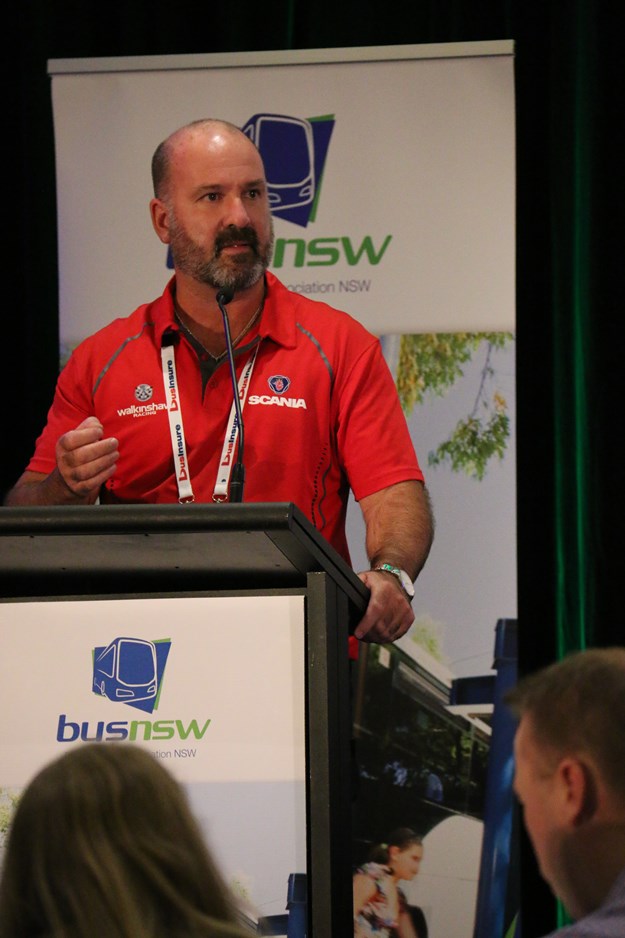 4. The Pathway to Autonomous Vehicles – A Focus on Connectivity presented by Julian Gurney – national sales manager, Bus & Coach, Scania Australia
5. The Pathway to Autonomous Vehicles – A Focus on Electric presented by David Mead, vice president Asia Pacific Region, Volvo Bus Corporation.
SESSION 4
Session Four included the following presentations:
1. BusNSW Industry Report presented by Matt Threlkeld, executive director BusNSW;
2. National Bus & Coach Industry Update presented by Michael Apps, executive director, Bus Industry Confederation (BIC).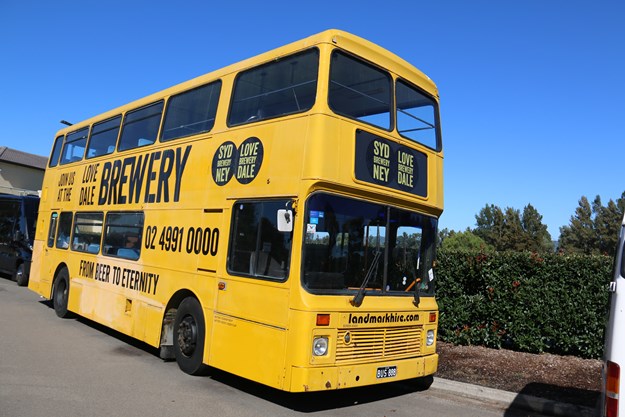 NIGHT-TIME END
All of the conference presentations emphasised the need for industry and government to deal with a rapidly changing landscape through a collaborative partnership approach.
The jungle-themed conference dinner included an impromptu singing performance by local operator and Dinner MC Aaron Lewis from Rover Motors, and provided delegates with an opportunity to relax, network - and get their dancing shoes on for a good boogie.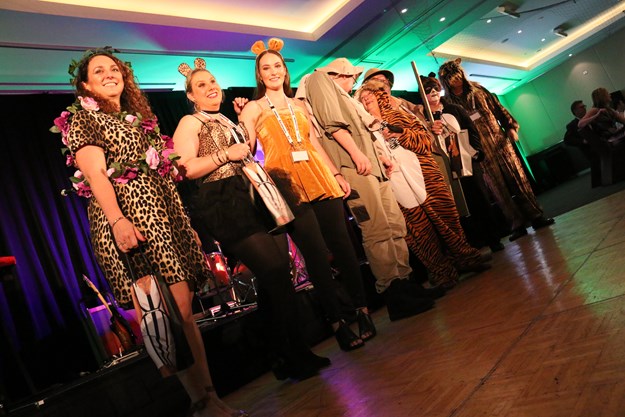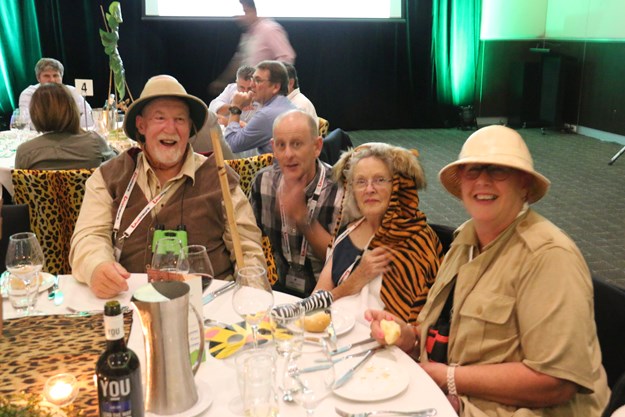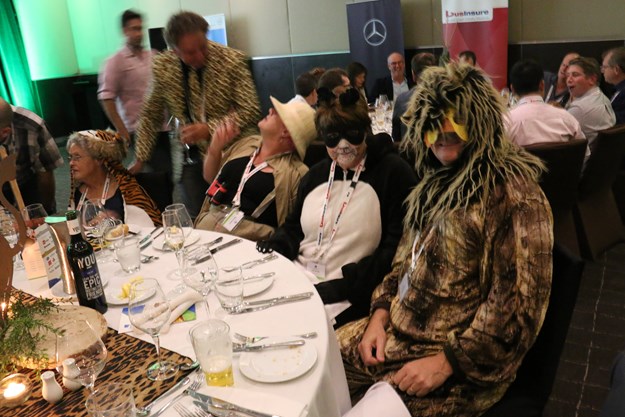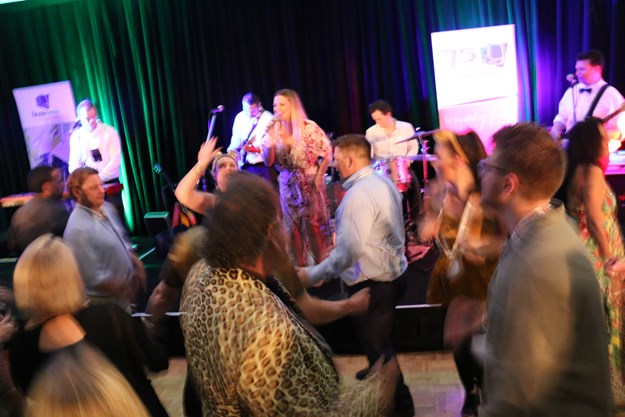 Subscribe to our newsletter
Sign up to receive the ABC e-newsletter, digital magazine and other offers we choose to share with you straight to your inbox
You can also follow our updates by liking us on Facebook.