Spotlight on evolving industry
---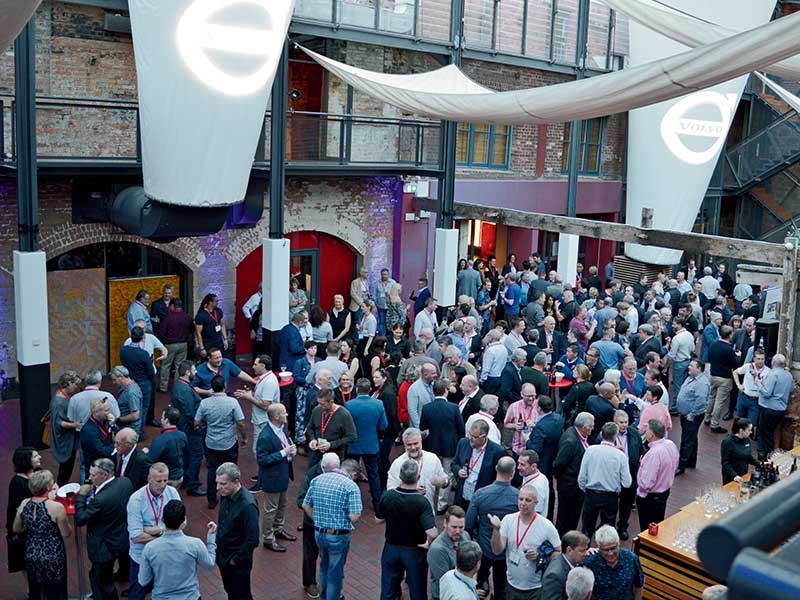 The welcome reception was packed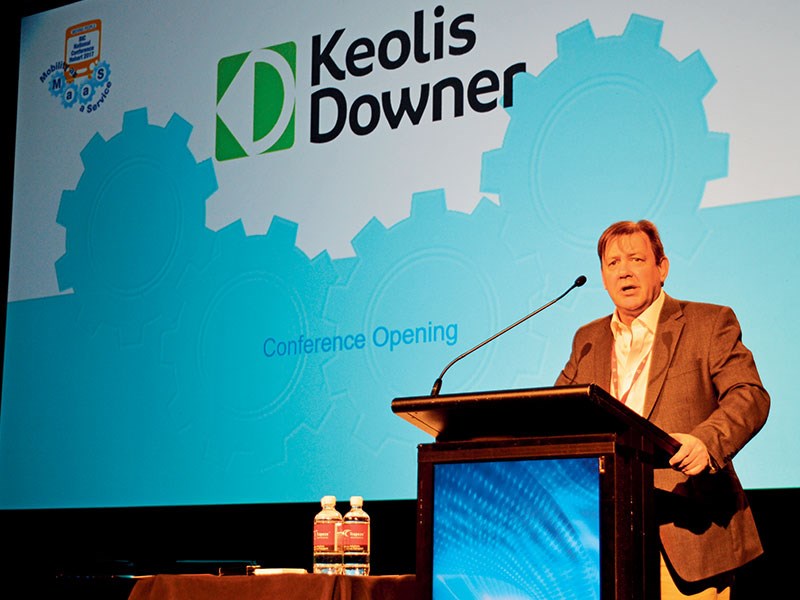 BIC executive director Michael Apps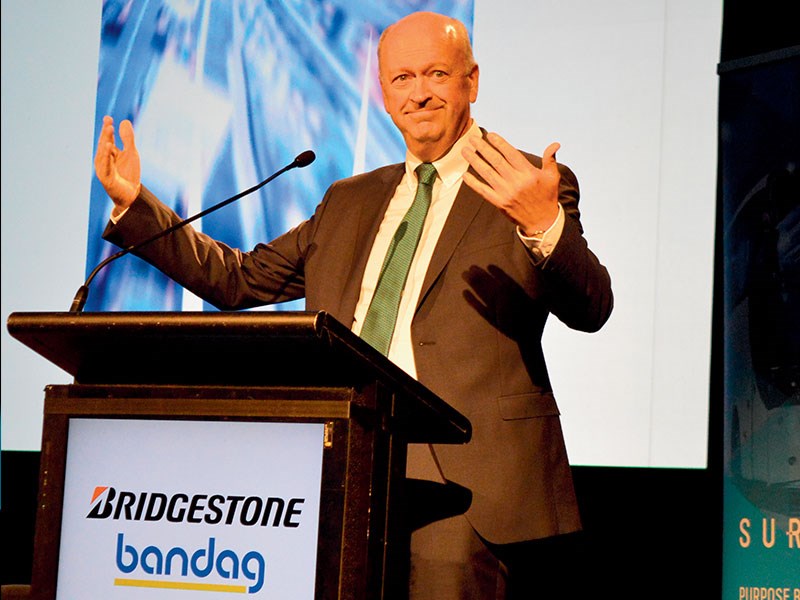 Monash University Professor of Public Transport Graham Currie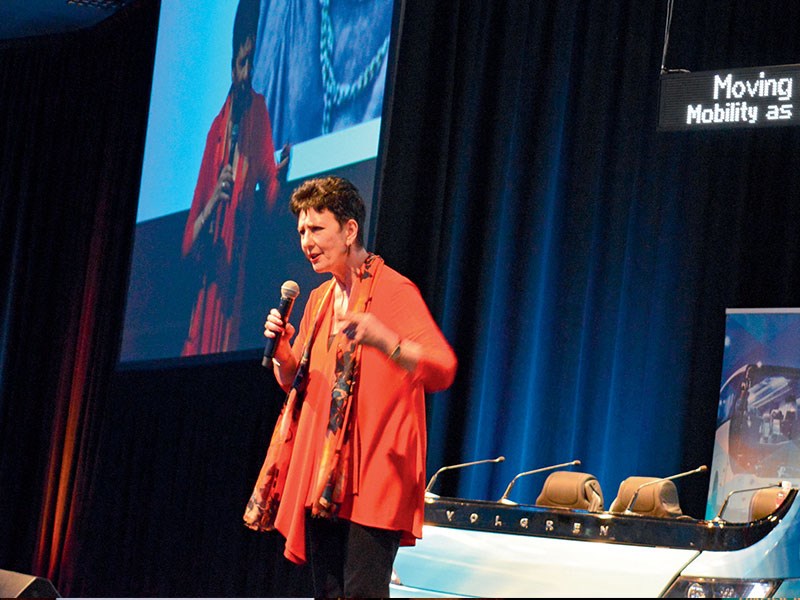 Guest speaker Robin Moore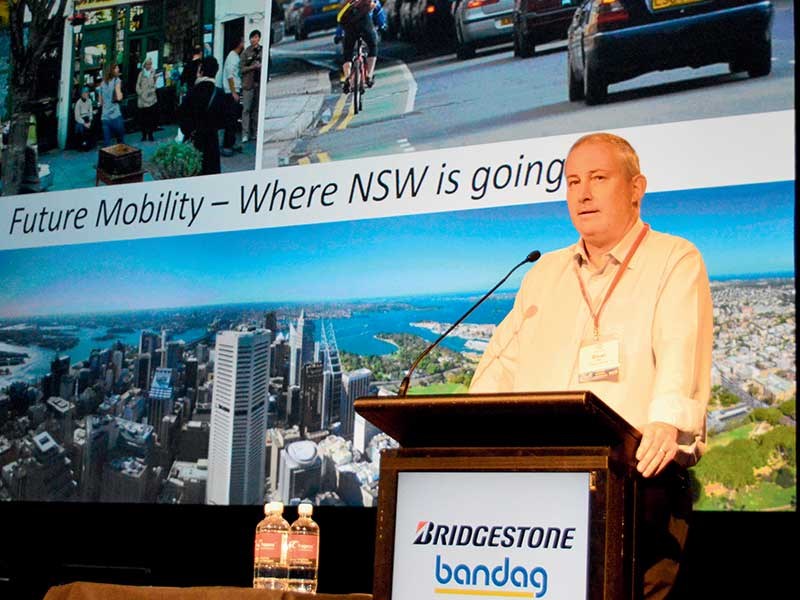 TfNSW director road transport strategy Bryan Willey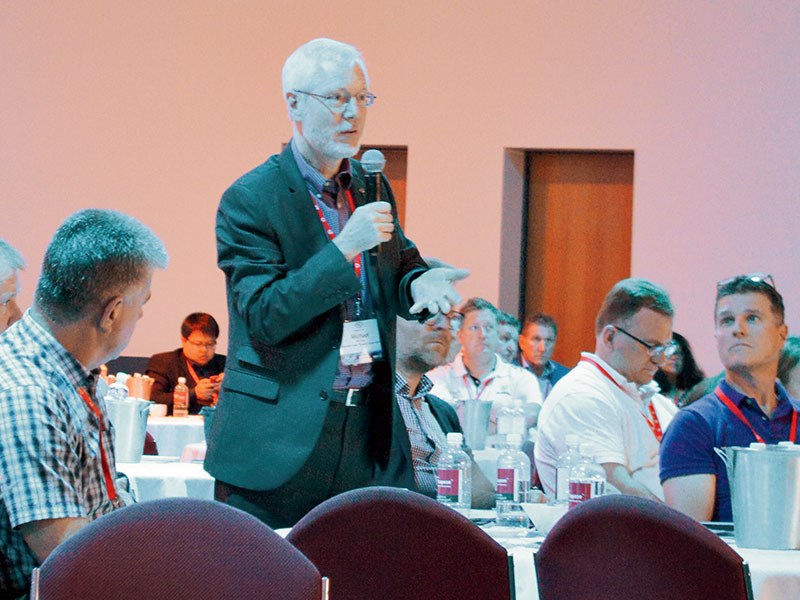 Former Canadian Urban Transit Association president Michael Roschlau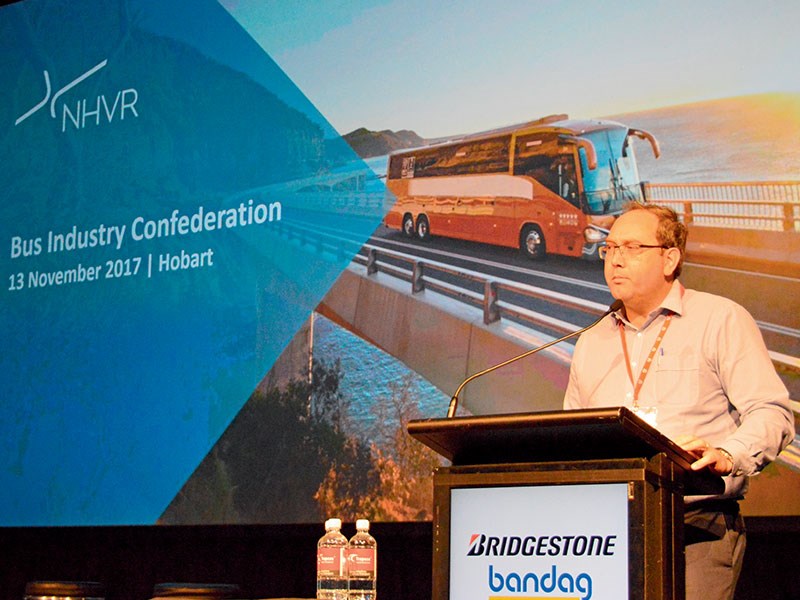 NHVR CEO Sal Petroccitto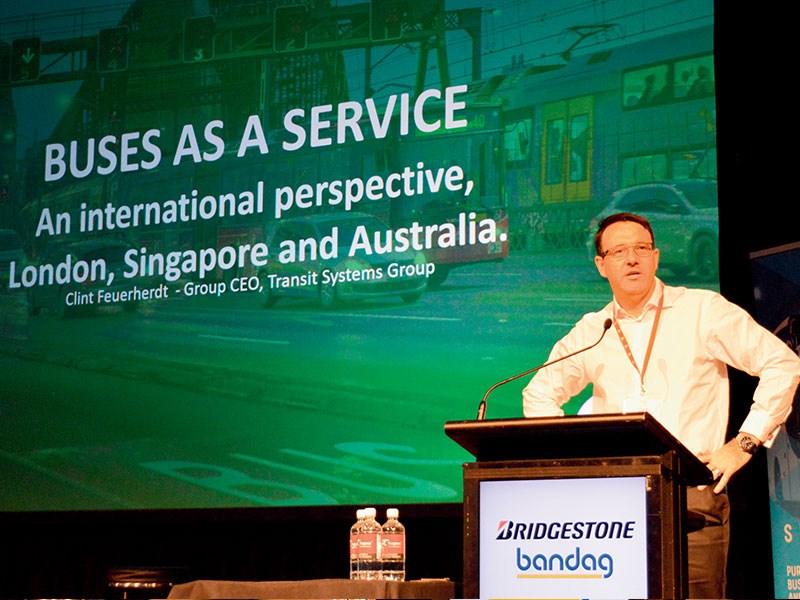 Transit Systems Group CEO Clint Feuerdherdt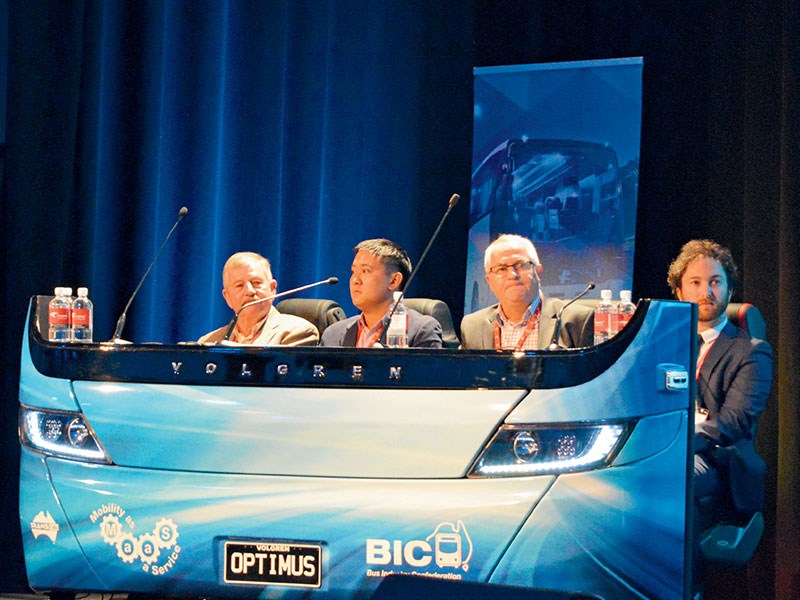 One of the two panel sessions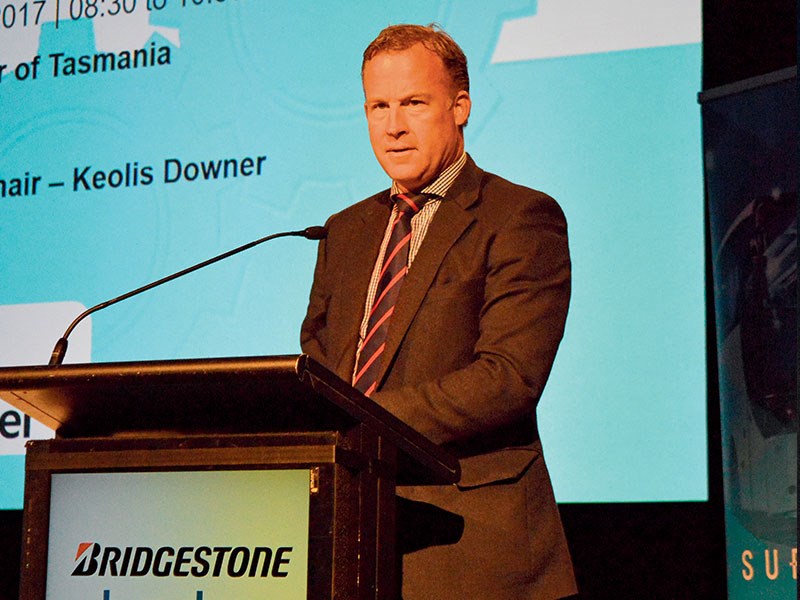 Tasmanian Premier Will Hodgman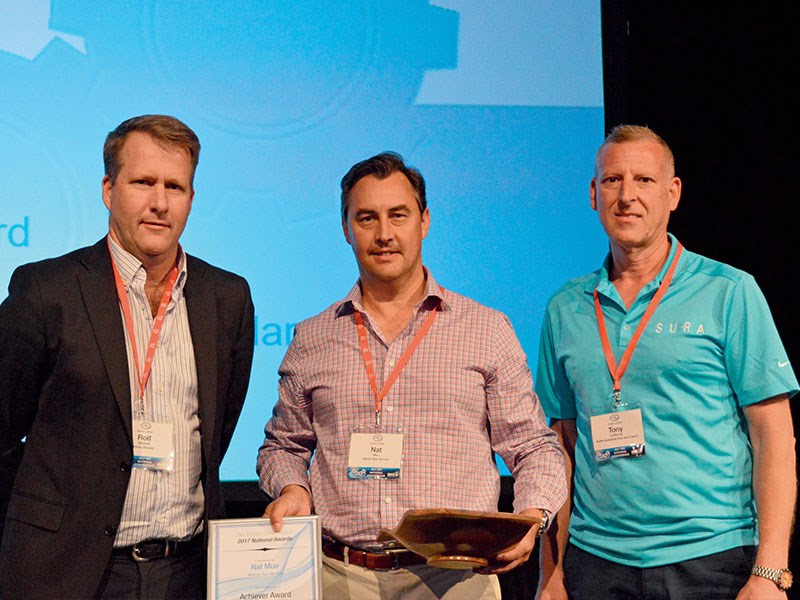 2017 BIC National Achiever Award winner Nat Muir (centre)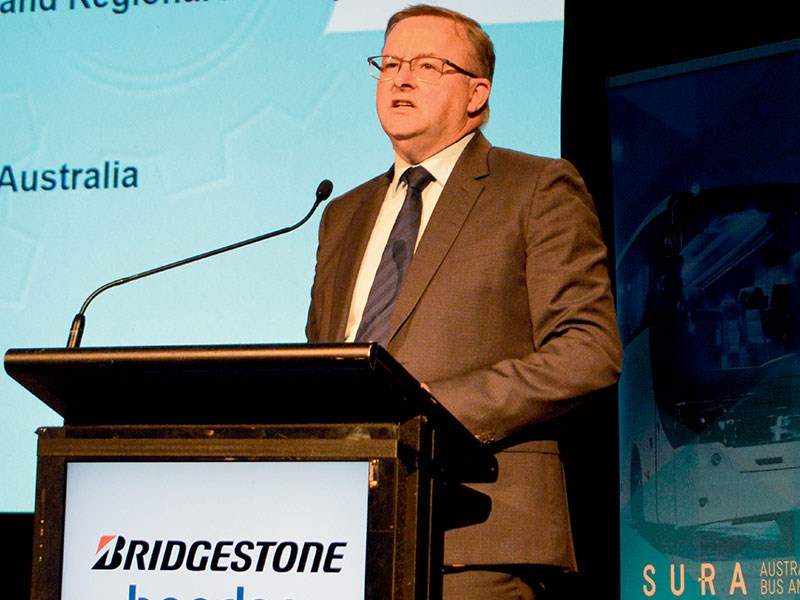 Shadow transport minister Anthony Albanese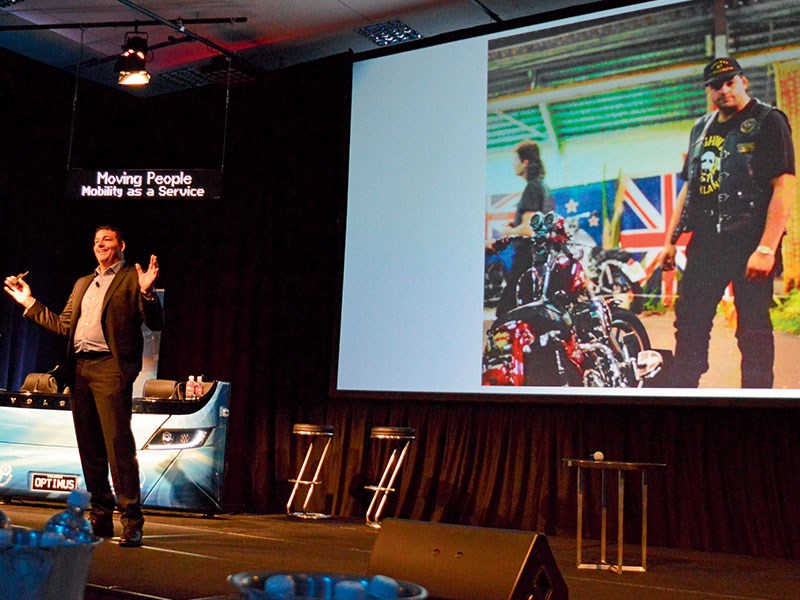 Kiwi opera singer and motivational speaker Geoff Knight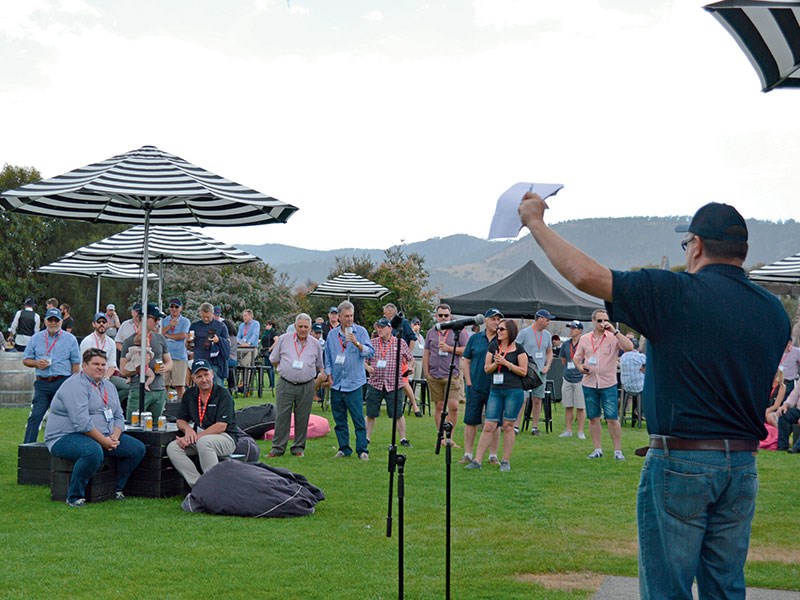 Iveco Big Arvo Out bus auction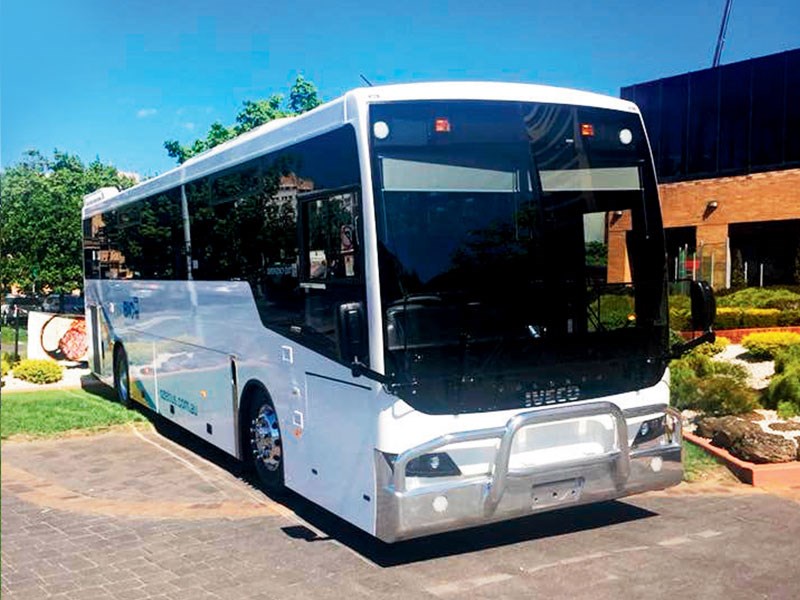 Big Arvo Out Iveco auction bus

The Bus Industry Confederation 2017 annual conference was jam packed with industry experts sharing their thoughts on mobility as a service and the future shape of bus operations in Australia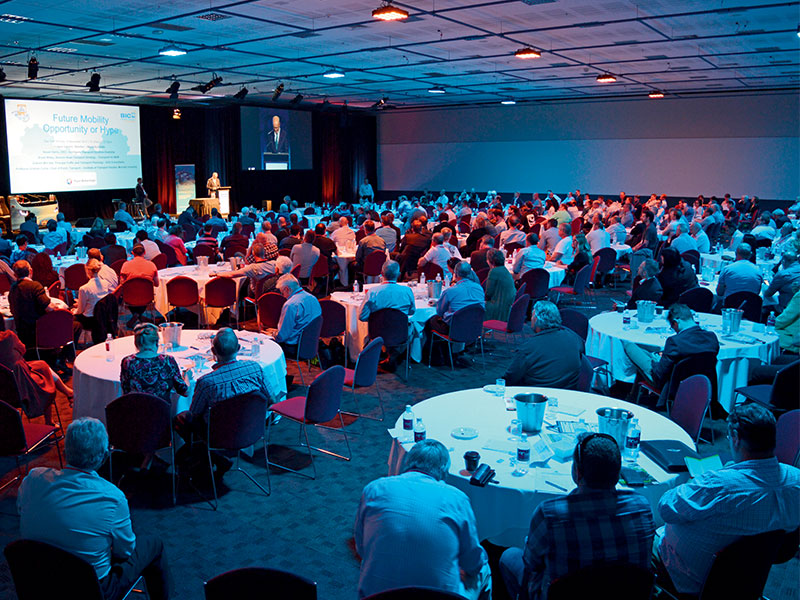 The crowd poured in as the first presentations of day one got underway at the Hotel Grand Chancellor in Hobart.
Tasmanian Premier and keynote speaker Will Hodgman opened the conference, saying TasBus and the Bus Industry Confederation (BIC) undertake a superb job advocating on behalf of bus operators and helping his government understand the challenges they face. 
"We are experiencing the strongest growth in tourism of any state in Australia and the number of tour operators we have here has grown in line with this," Hodgman says.
"Buses are our primary mode of public transport here in Tasmania and we have about 140 contracted operators.
"We are redesigning Tasmanian publicly funded bus services to ensure efficiency and effectiveness for the next decade.
"In regard to the new contracts, this is being done through negotiation rather than through a competitive tender process.
"This reflects our ongoing commitment to working constructively with the bus and coach industry."
Next to take the stage was the voice of the quintessential Australian cartoon character Blinky Bill, Robin Moore.
She charmed the crowd with musings drawn from her time working in the media and later as a professional speaker.
Moore encouraged delegates to be mindful of their moods, to be passionate about what they do, and not to take any negativity from work home with them.
"You need to be innovative in order to keep your business successful, because the way that people do things and the technology we use is changing so fast."


Future mobility
The first topic covered was about the future of mobility and each speaker drew on their knowledge and experience to discuss some of the newer trends within the
transport sector.
In his presentation, Mobility as a Service Australia (MaaS) director Andrew Somers provided examples to demonstrate the bottom line of MaaS and what would motivate a driver to sell their car and go for 'freedom of mobility'.
He also touched on commercial opportunities, saying car ownership will decrease in the future and this will present tremendous opportunity for innovative bus operators.
"Transport has evolved over time, but we can't say with any absolute certainty what it will change into," he says.
There is a move away from asset ownership and towards a sharing economy driven largely by technology, asset utilisation, waste minimisation and the way that the younger generation is consuming goods and services – where convenience is king.
The average cost of car ownership is very expensive and Somers thinks that if mobility as a service is delivered well, car ownership will quickly become considered both outdated and unnecessary.
Intelligent Transport Systems Australia CEO Susan Harris gave an overview of intelligent transport systems currently in operation around Australia and explored the success factors and next steps for Australia in dealing with 'traditional transport mode interruption'.
"We are on the verge of an absolutely massive transformation in transport and it's an exciting time to be involved in the industry," she says.
"We are the peak industry body for transport technology in Australia and there is a lot of change taking place.
Australia is one of the most urbanised countries in the world and that presents problems with congestion but also presents opportunities. But we also have long distances to travel to connect our rural and regional areas with our cities.
"We have more French-built Navya autonomous buses being trialled in Australia than they have in France itself, so internationally people in this [transport technology] field are looking at Australia with a lot of interest. We really are having a go at this new transport technology in Australia.
"I think transformation is a more positive word than disruption. 
"We need our transport to be transformed if we are going to survive and really make our cities and communities liveable.
"We need a shared mobility service that will get people out of their private cars."


Sydney side
Transport for New South Wales (TfNSW) director road transport strategy Bryan Willey laid out the NSW government view of future mobility with a high degree of focus being placed on the customer and how government can be the enabler for MaaS.
Willey also provided an overview of NSW's Future Transport Plan 2056.
"Creating the plan has been a challenge; it's not an easy thing to look 40 years ahead," he says.
"Sydney will go from five million people to eight million people, so that's about the size of London or New York today."
He is also confident that car ownership will decrease, reducing the need for so many car parks around our cities. That will potentially free up a lot of land.
Electric autonomous vehicles can be in operation 23 hours a day and may not even need to be stationary to be charged in 40 years' time, so who will need a car park?
"It's not just about car ownership, it's about the impact that will have on land use – both positive and negative," he says.
Willey adds that data is key and TfNSW is currently sharing its data with app developers for the greater good of its customers.
GHD Consultants principal traffic and transport planning Graham McCabe questioned if MaaS was really just a space where providers such as Uber have no interest in providing a service to the entire community, but just want as many people using their services as often as possible.
He raised a number of social issues including that MaaS is a privilege and only available to those who can afford to pay. 
"Public transport is very important because mobility as a service will lead people to pick modes that are less sustainable," he says.
"Uber does want to replace public transport, but in the end all we end up with is more congestion, unless we have a good public transport system and enhance it and build it."
A
cademic view
The always engaging Monash University Professor of Public Transport Graham Currie gave a spirited speech that reinforced the need to at last try and shape our cities rather than let private business do as it pleases, and for governments to take a long-term view of public transport delivery.
Currie explains why all the evidence supports the view that public transport is still – and will remain – the most efficient form of shared mobility, employing more than a hint of sarcasm in the process.
"I think this is a dangerous time and frankly we could all end up losing our businesses if we don't tackle this," he says.
"These transit start-ups could end public transport; that's what some people think.
"We are told that this 'new mobility' will be so much better for everybody. There's a lot of nonsense being talked about to be frank."
In terms of autonomous vehicles, he thinks it's amazing technology but still very early days in its evolution.
However, the way it's being sold to us doesn't reflect that.
He takes issue with companies marketing themselves as 'sharing'.
Average vehicle occupancy has actually decreased in Australia and Currie says autonomous vehicles will be totally empty clogging the roads as they reposition themselves to respond to demand.
In San Francisco, Uber cars are empty – aside from the driver – 34 per cent of the time, only taking up road space.
A lot of these cities simply don't have the road space to accommodate all these extra cars, Currie explains.
International view
Former Canadian Urban Transit Association president Michael Roschlau spoke about how traditional bus business models are likely to be disrupted, but perhaps this disruptive technology is the key to the future.
Roschlau provided an insight into the development of the regional plan for the Greater Toronto area.
He explains that the new Toronto plan has less of a focus on infrastructure beyond projects that are already underway and more of a focus on the actual provision of services and the ability for people to get around by combining public transport modes and without a timetable.
Other speakers on day one included Queensland Department of Transport and Main Roads deputy director general Matthew Longland, who spoke about the government's focus on providing mass transit services and
developing complementary services such as on-demand.
TfNSW service delivery and asset management infrastructure and services executive director John Karaboulis spoke about the on-demand bus service trials which resulted in eight pilots being announced in August this year.
National Heavy Vehicle Regulator CEO Sal Petroccitto gave the audience an update on what his team is working on in regards to the bus industry at the moment.
"You are an important sector to us and the Bus Fire Evacuation Protocols and a Standard School Bus Light System are two initiatives that have been signed off on and the Bus Industry Confederation is now starting to work on those two projects," he says.
The Bus Fire Evacuation Protocols project will see drivers trained on how to reduce the risk of bus fires.
The Standard School Bus Light System project will see specifications on school bus lights and signage reviewed across all states, with a view to identifying a national standard.
Once the official proceedings from day were through, it was off to the scenic Glen Albyn Estate for an Oktoberfest-style dinner.
Service delivery
Keolis marketing innovation and services executive vice president Laurent Kocher was keynote speaker on day two and he spoke about connecting travel patterns and needs.
"It's really important to simplify the customer experience," he says.
"We see mobility as becoming a more customer-driven market, so we have to think more like a passenger."
The presentation by Transit Systems Group CEO Clint Feuerdherdt on day two was a standout as he explained how the largest industrial estate in the southern hemisphere (western Sydney), with 20,000 people working in the estate, had no PT access.
The company is now looking to fill that gap with an on-demand trail. He says putting transport in the right location unlocks opportunity. In his presentation, he provided some bus business ideas for providing buses as a service.
"If our cities are growing, why is our patronage falling? I think it's because some of our services are not in the right place," he says.
"If we want to remain relevant, I think we need to see ourselves as 'buses as a service'.
"The number one thing is to provide a service that the customer tells you they want, not what you think they want."
Shadow Minister for Infrastructure, Transport, Cities and Regional Development Anthony Albanese spoke about the importance of getting it right when it comes to infrastructure and service delivery.
"I want to address some of the mistakes of the recent past that have worked against the development of properly integrated transport systems, particularly in our
cities," he says.
"Advocacy by the Bus Industry Confederation has ensured that all political parties are now talking about cities and the way we move around them, even if some of the talk is not matched by action or investment."
The BIC National Achiever Award for 2017 went to of Nat Muir of Warren Bus Service in Manjimup, Western Australia.
Muir was identified by his peers as having the passion and drive to take the bus industry to the next level.
Parallell sessions then started and ABC headed over to the technical workshop and suppliers forum, chaired by BIC vice chairman Steve Heanes.
A lot of the technical specifications work that BIC has been doing was discussed, including Euro 6 emission standard introduction, with a potential introduction date of 2019-2020 mooted.
The BIC has proposed that buses and coaches be allowed to be built and pre-plated without seats.
Once the seats are fitted, the bus could then be fully and correctly plated in accordance with the final seating arrangements.


Day three
Day three saw BIC executive director Michael Apps outline the key priorities for the association moving forward, which very broadly include engaging with state and federal government with the aim of getting better policy outcomes for the bus and coach industry, as well as working on a huge number of technical and industrial relations issues (via APTIA) that affect operators.
Guest speaker on day three was opera singer Geoff Knight, who battled his way out of gang involvement in New Zealand to realise his potential as a singer and motivational speaker.
His message reinforced the need to support people both in and outside of the workplace and help those who may be struggling to realise their goals. 
The annual bus auction took place at the Iveco Big Arvo Out and the Volgren Endura School Bus was purchased by Jamie and Anton Klemm of Sapphire Coast Coach Lines from Pambula on the South Coast of NSW.
BIC receives the dollar difference between the auction purchase price and the actual cost of building the bus.
The proceeds from the sale are essentially a donation to industry, and the BIC – as the custodians of that donation – allocate those funds to support bus business success in Australia.
Subscribe to our newsletter
Sign up to receive the ABC e-newsletter, digital magazine and other offers we choose to share with you straight to your inbox
You can also follow our updates by liking us on Facebook.