Tasmanian operator eyes the prize
---
Tasmanian operators are making the most out of the tourism boom and running services in one of the state's most popular destinations doesn't hurt one bit
On a clear early spring afternoon, ABC met up with Calow's Coaches director Darren Calow to talk about the ins and outs of his operation and his purchase of former Coles Bay bus service provider Bicheno Coaches a few years back.
While it's been almost three years since he picked up the popular Coles Bay service, the move has undoubtedly helped put his organisation in a better position strategically.
"Bicheno Coaches was run by Gill Roberts, he was looking to retire so he came to us first to see if we wanted to buy his business," Calow explains. "That's when we took over the Bicheno to Coles Bay bus service and we merged [or at least connected] that with the all the other services we already had heading north towards Launceston and south towards Hobart, and it has all worked really well."
Calow got into the bus industry by a chance encounter with an operator that he lived next door to many years ago.
"I bought a relocation home in the early 2000s and had it placed on a block of land in Scamander, which is a small town at the mouth of the Scamander River between St Helens and St Marys on the north-east coast.
"My neighbour at the time ran the local bus service, and I remember him offering to sell it to me quite soon after I moved in but I didn't really have any interest initially."
Soon enough the offer came up again. "I used to drive a log truck and did some low loader work in the logging industry and remember thinking: what do I know about running a bus service?
"I ended up buying it anyway in 2003, so it all started with just the one run from St Helens through to Launceston. The previous owner wanted to retire and has since passed away.
"I then purchased a school run from Scamander to St Helens about 14 years ago. That's when we really started chasing up the school work, which we weren't doing any of initially.
"Our first schools where at St Marys and St Helens, but now we have expanded and we service a heap of schools now."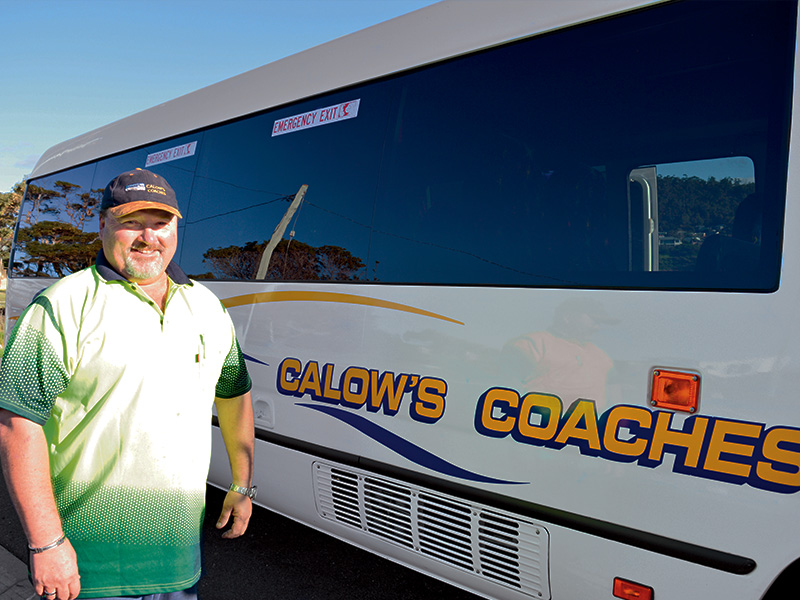 Location is everything
Those who have never visited the area in and around Freycinet National Park may be wondering what all the fuss is about, but for those that have, the attraction for tourists is obvious.
"Coles Bay is going ballistic and this summer will be one of our bigger ones," he says. "We are getting calls from lots of corporate groups looking to have their end-of-year break functions around here."
Coles Bay is the nearest town and the gateway to the world-famous Freycinet National Park, which is home to some fabulously scenic walks, a plethora of wildlife, Wineglass Bay, the Cape Tourville Lighthouse lookout and the unique red rocky outcrops known as The Hazards.
Natural beauty 
The last 10 years has seen its global popularity boom as avid social media sharers spread the word on Freycinet far and wide.
He has come a long way since 2003, and now has a fleet of 30 vehicles representing a healthy mix of BCI Cruiser coaches and a new Golden Dragon GD70 minibus which was delivered earlier this year.
He's also just purchased a 2010 Daewoo with 80,000 kilometres on the clock, which he and one of his drivers are travelling all the way to Perth to collect, and that will be used on one of his school runs.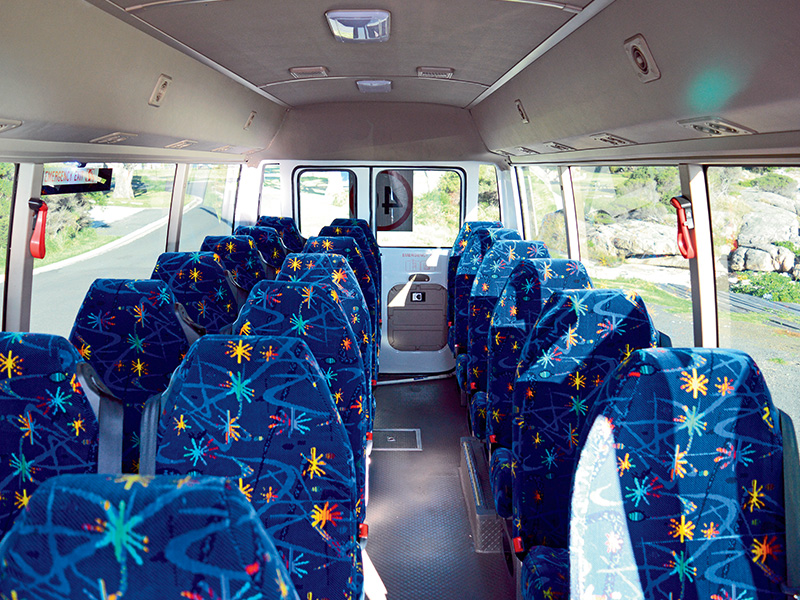 The addition of these two vehicles just this year alone gives some indication of the growth that his company is currently undergoing. Having said that, Calow is not in a position to make any big vehicle purchasing decisions until the Tasmanian rural and regional school and also route service contracts are finalised next year.
"I have been partial to BCI buses lately. But I'm not prepared to invest too much until we know what's happening with our contracts. We probably do need to upgrade about 50 per cent of the fleet," he says. "My BCI cruiser has lasted well, it's about nine years old and I've just been getting the transmission in it fixed now."
Calow's has 27 drivers all up, some full-timers but mostly part time. It has two workshops, one at St Marys and larger one at St Helens, that also do full panel and paint work.
"I've been lucky to have some really reliable long-term staff," Calow reveals. "John Marsh, for example, he's retired now but he was with me since day one – mostly as a driver."
"Also my operations supervisor Tyson Blist is absolutely dedicated to his job and is a fantastic guy to have on board. He keeps the vehicles nice and clean and is passionate about what he does."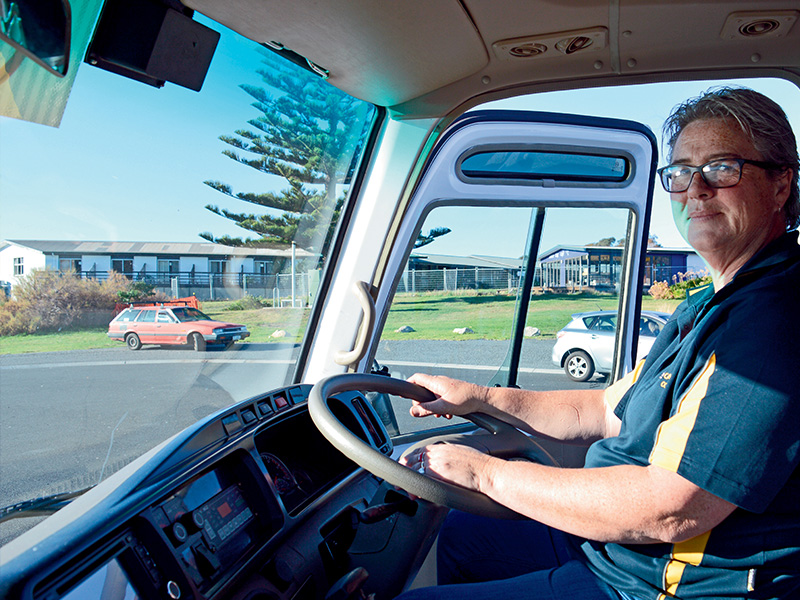 Calow now has three depots: the original one at St Marys; a second at St Helens; and a modest area where the parks his buses at in Launceston, which gives him added flexibility.
"We will be expanding the depot at St Helens," he says. "I recently bought some land just a few minutes' walk from where my existing depot is. I was running out of space and this gives me room for probably another 20 buses.
"There's not a lot of land left in the industrial estate at St Helens so I was really pleased to secure that."
Calow loves being a part of the Tasmanian bus industry and says the cooperation between 'rival' bus companies is unreal. He even won Operator of the Year award in recognition of his contribution to the industry courtesy of TasBus a few years back.
"We all work well together and give each other work and that's something that you don't see often in a lot of other industries anyway," he says.
In terms of revenue, Calow reckons his business is 80 per cent school runs and 20 per cent charter, but he sees plenty of opportunity for growth in both sectors.
In the meantime, the busy summer season is upon him, which he says is starting to hit its straps but will normally peak between now and late January.


Subscribe to our newsletter
Sign up to receive the ABC e-newsletter, digital magazine and other offers we choose to share with you straight to your inbox
You can also follow our updates by liking us on Facebook.