Evident Solutions finds a way
---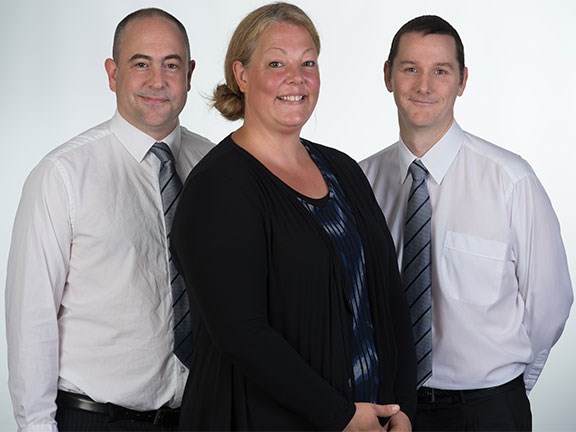 Evident Solutions team Jerome Haoust, Renee Haoust and Anthony Osick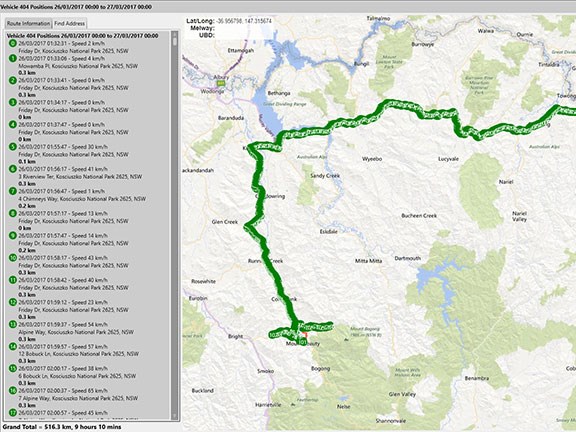 Evident Solutions GPS location example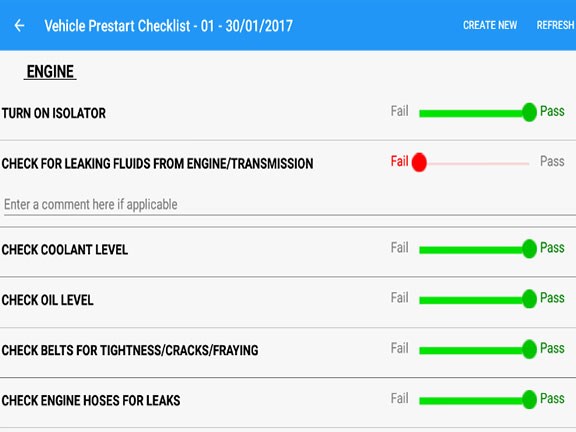 The Evident Solutions software gives you a pre-trip inspection snapshot

Evident Solutions is upping the game by introducing an app, after having spent more than 20 years developing a unique software solution for the bus industry
Evident Solutions director Renee Haoust, whose family established Crown Coaches 50 years ago with a current fleet size of 141 and 250 employees, says the system has been a long time in the making.
The Coach Management System (CMS) was born in 1994 when Vic Haoust met with computer science university student Anthony Osicka.
Vic, always keen to introduce new technology, saw an opportunity to automate the day-to-day operations of his bus company.
What started off as basic employee licence tracking slowly evolved over time and, by the late 2000s, CMS had become integral to most aspects of the business.

One-stop shop
Haoust, together with her brother Jerome and Anthony Osicka, joined forces in 2010 with the goal to take CMS to the wider market.
The Haousts have been involved in the family business for years – giving them an advantage over their competitors.
"We created the Evident Solutions company because we're working at a bus and coach company ourselves and we've got the experience," Haoust says.
"We know what we need, and as soon as we need it, we customise it for Crown [also a client], which gets rolled over to other clients who have bought our system."
CMS is specifically tailored for Australian industry needs and is now used by nine clients nationwide.
The one-stop shop management system helps businesses operate more efficiently and reliably, providing a wide range of tools which can be customised to suit most logistics operations.
It integrates with existing fleet tracking and email systems and provides an accounting system interface to MYOB, QuickBooks and Microsoft Navision for seamless invoicing.
Communications can be customised with a company's image and brand.
Key modules on offer include: charter and client management, employee management, fleet management, school run, routing and mapping sheets, route services, self-drive, accounting system integration and employee time clocking and automated work distribution.
"The system delivers cost savings by reducing time consumed on manual administrative tasks," Haoust adds.
Evident Solution's mission is to deliver innovative, user-friendly and reliable software solutions to help clients improve efficiency and business profitability.
Quite often it is the little changes that make a big difference, such as payroll.
"Believe me, there's a huge amount of companies out there that are on pen and paper or they're writing every single job card into an Excel spreadsheet, so we can save them days of work," Haoust says.
"We have a client who used to take three days to do their payroll; when they took up CMS I trained them in payroll and we got it down to about three hours."
Never alone
Clients are guaranteed support by the Melbourne-based team when they need it, whether it is face-to-face, over the phone or remotely via the internet.
CMS is available as a core package which includes single depot allocation screen, client management, charter management, and basic employee and vehicle management.
Additional modules can be purchased and added at any time.
"Most clients start with the core small and, as they become confident with the new way of doing things, they add the next module," Haoust says.
Evident Solution prides itself on customisation, saying it's all about getting things right for
the client.
"If there is a certain way that they'd like to do things or have a way they'd like to report on something or just even how they'd like to view the page that they're on or the allocation screen, we've customised it to suit their requirements," Haoust says.
"Everything is possible and we've never said something cannot be done."
 

Mobile Application
The latest chapter for CMS  is the introduction of CMS Mobile, a tablet-based app that delivers functionality into the hands of the bus driver and improves the operational safety of the vehicle.
Using the app, drivers are able to complete electronic pre-trip safety inspections that notify the workshop immediately if any defects are found.
While on the road, any newly discovered defects can also be logged immediately. 
The app constantly reports the vehicle's GPS location. If a breakdown occurs, another vehicle can be dispatched to the breakdown's current location and be guided there by the tablet.
The driver also receives their work real-time on the app, with any last-minute changes communicated seamlessly.
The driver can use the tablet to guide them to their next destination, avoiding traffic congestion where possible to get them there on time.
"We have just started this mobile app journey; we intend to keep adding more useful functionality over time," Haoust says.
Subscribe to our newsletter
Sign up to receive the ABC e-newsletter, digital magazine and other offers we choose to share with you straight to your inbox
You can also follow our updates by liking us on Facebook.