Polleys Coaches making a change
---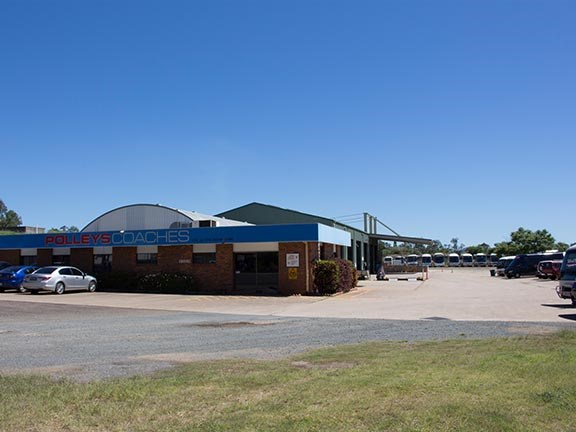 Polley's Coaches' main depot is hard to miss - this is the view from the highway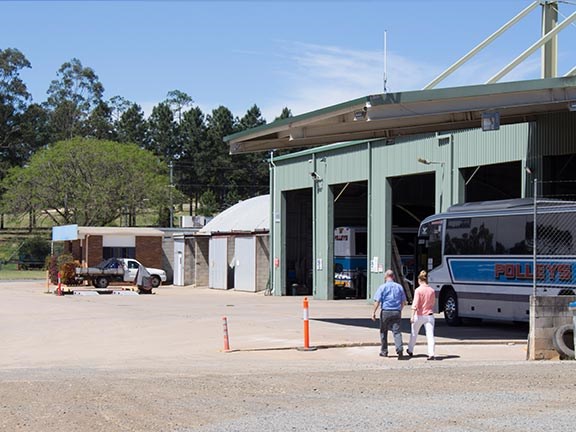 Warren and wife Lisa take a walk around the depot yard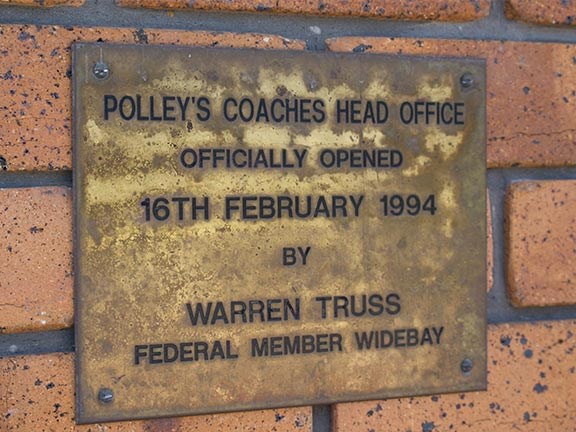 The current head office has been active for over two decades

After six decades of keeping regional South-East Queensland moving, Polley's Coaches is making its own moves to diversify and expand a prominent family business.
This year marks the 60th anniversary of Polley's Coaches as an operator in the relatively quiet town of Gympie in Queensland's Wide Bay-Burnett region.
Previously known as the Tin Can Bay Bus Company, Polley's came about in 1956 when Duncan Polley bought the Tin Can Bay Bus, and started his own operation.
That operation consisted of one bus running between Tin Can Bay and Gympie a couple of times a week.
Since then, Polley's has grown to be known as the family which helps thousands of kids in the area travel to school every day.
Duncan's son Warren is now the managing director of the operation, having taken it over a few years ago to see it through to its 60th birthday.
Halfway through 2015, Duncan Polley sadly passed away – though he left behind a family determined to carry on the Polley's legacy.
With times changing for private bus operators, Warren has been looking into ways to keep the business thriving so he can keep connecting people with their destinations, just as his father did.
"There was a fundamental shift in the focus of the business when it went from dad to me," Warren says.
"Rather than only being a bus company, I've bought some land so that we can try and diversify and do other things.
"I want to develop that land into related businesses, for example I have a tyre guy who wants to move in, and somebody who does cars and air conditioning.
"I want to set up some related industry – basically anything that's got wheels and an engine."
Warren says he's been working on improving the company rather than working purely to keep it running at its current pace.
"The old maxim is true – you shouldn't work in your business, you should work on your business.
"One thing I want to work on is a 24-hour fuel station, which will focus on diesel at first. I've got approval from the NHVR for access all around here, so that shouldn't be too far in the future."
Warren says he's got other plans to expand the business, but his main focus will always be keeping his customers moving.
"Whoever they are, the people I interact with daily are people who have places to go, people to see, things to do, aspirations to become.
"But these people don't have the means of a private car to get there and that's where I can help - to transport them to where they want to go and connect them with their future."
Find out more about the future of Polley's Coaches in the December issue of ABC Magazine.
Subscribe to our newsletter
Sign up to receive the ABC e-newsletter, digital magazine and other offers we choose to share with you straight to your inbox
You can also follow our updates by liking us on Facebook.