BIC conference 2016 wrap
---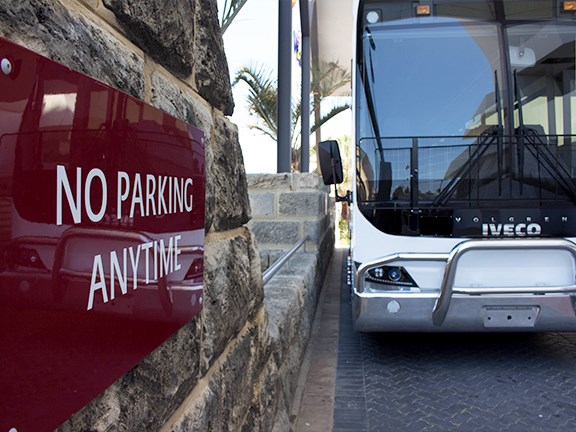 They made an exception...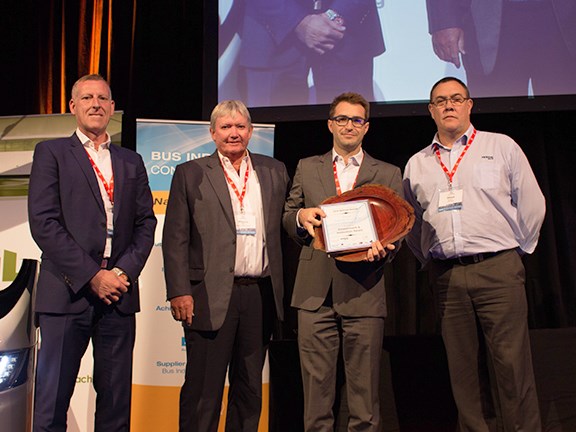 Australian Bus and Coach Underwriting business development manager Tony La Rocca, BIC president Wayne Patch, and Iveco national manager Steve Heanes present the Innovation and Environment award to TAG chief operations officer John Calabro (third from left)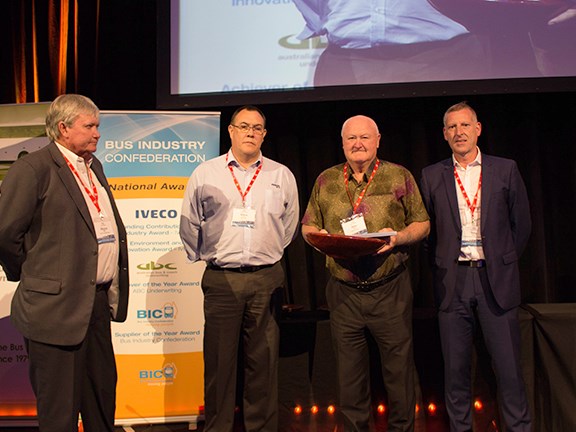 Patch, Heanes, Horizons West general manager Alex Balla (with Achiever of the Year award), and La Rocca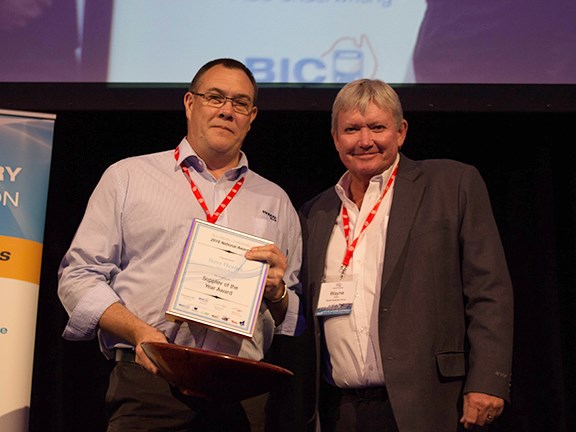 Steve Heanes recieves the Supplier of the Year award for Iveco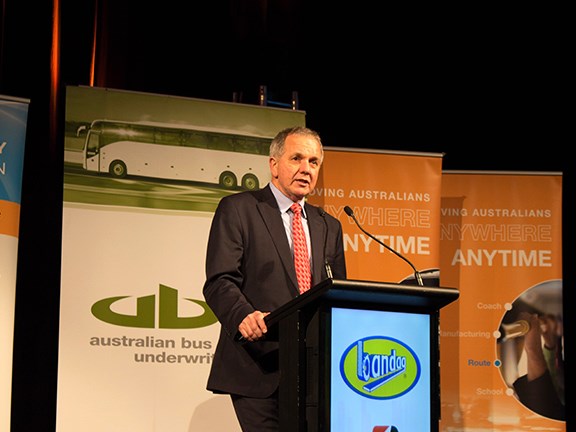 Transport for New South Wales deputy secretary customer service Tony Braxton-Smith spoke a couple of times over the conference about the direction NSW public transport is taking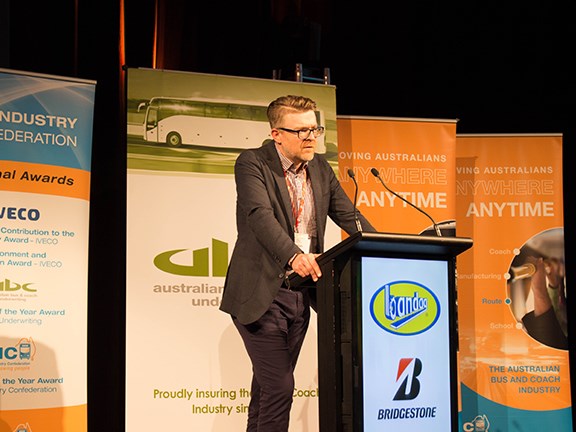 BusSA executive director Lauran Heufner chaired a panel discussion on the impact of major projects in cities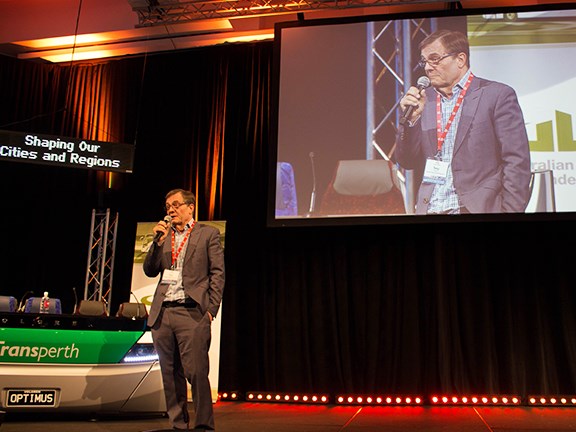 NHVR executive director of regulatory compliance Tony Kursius gave delegates an update on NHVR activity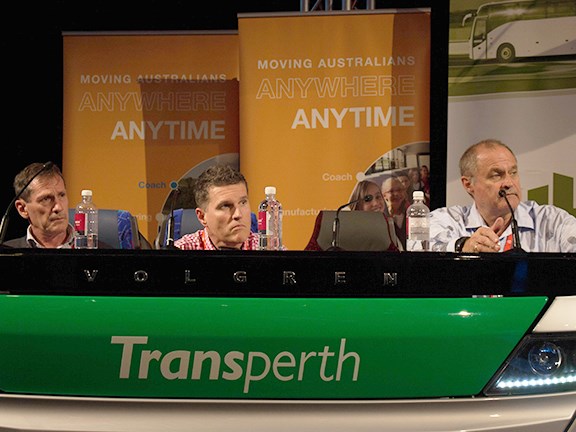 Bus and Coach Association NZ CEO Barry Kidd, BusVic executive director Chris Lowe, and BusNSW executive director Darryl Mellish take part in an association panel dicussion on contracts and procurement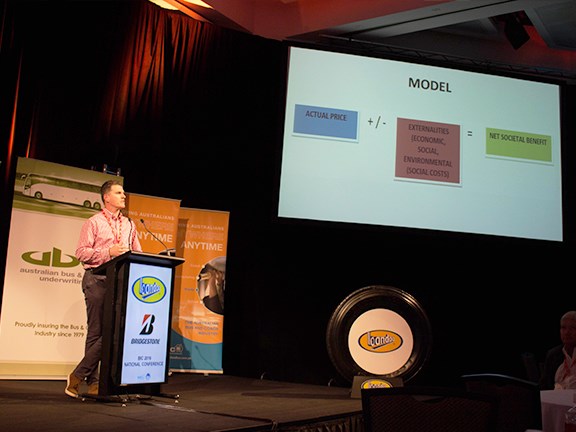 Chris Lowe reccomends a new process for considering contracts, which would see governments consider the social benefits of a particular contract rather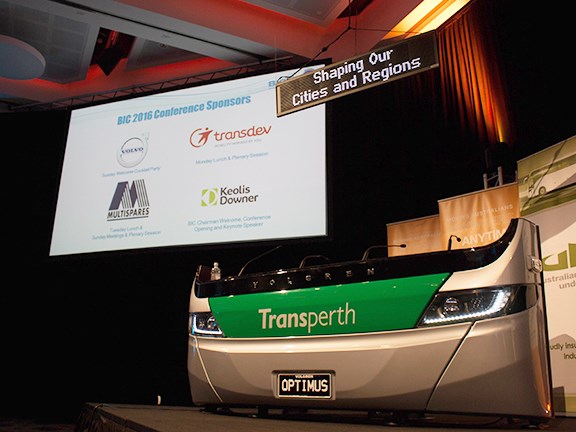 The Volgren panel bench proved a popular feature of the stage, with a Mobitec LED sign to complete the look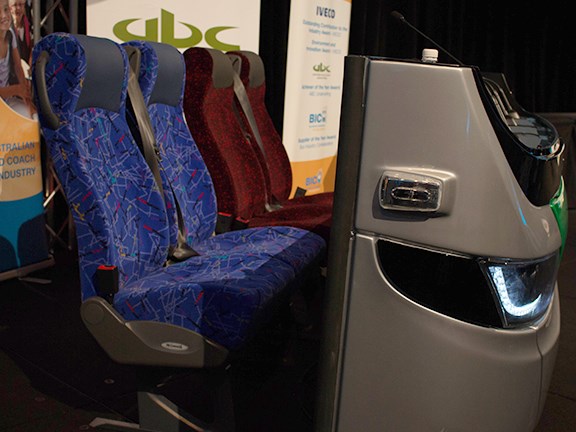 McConnel provided the panel seats, though the discussions were calm enough that the seatbelts remained unused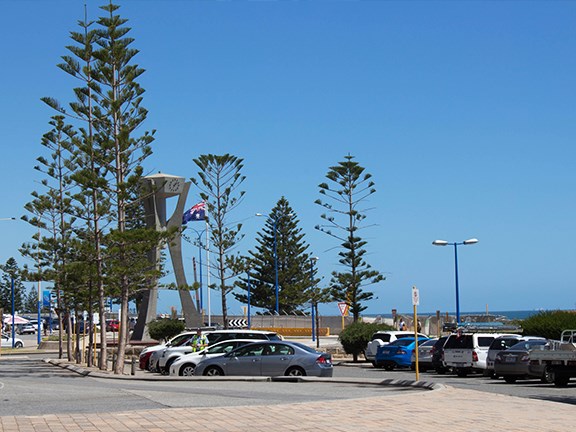 The small clock-tower on Scarborough's main strip is just outside the Rendezvous Hotel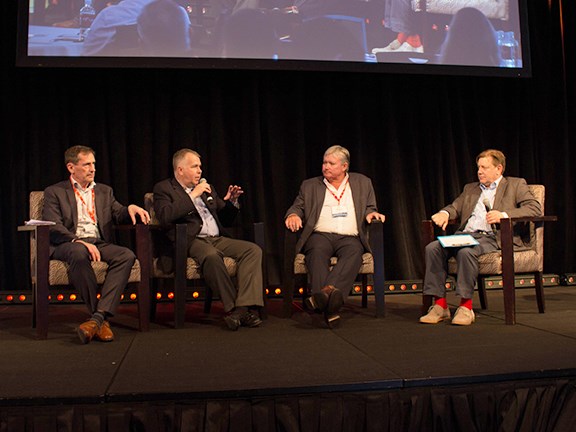 Barry Kidd, America Public Transportation Association president Doran Barnes, Wayne Patch, and BIC executive director Michael Apps... check out Apps' socks!

This year's Bus Industry Confederation (BIC) Conference saw the industry re-evaluate its place in the way people move.
'Moving people: Shaping our cities and regions' was the chosen theme for the BIC conference this year, which was held on the Scarborough coastline in Perth's northern suburbs. 
As well as a delightful ocean sunset each afternoon, delegates were keen to look at their own futures, especially when the emergence of disruptors within the industry. 
Day one proved a good time for discussion around this topic, as speakers focussed on the future of the bus industry and where businesses should be looking to move, and looking to move away from. 
A main theme of the conference was the integration of transport, in which bus would work with rail – both light and heavy – as well as demand responsive transports (DRT) such as Uber. 
A highlight of the conference was international guest and American Public Transportation Association (APTA) president Doran Barnes, who gave the industry a good insight into its United States counterpart. 
He says APTA are an organisation much like BIC, though APTA covers all public transportation instead of focusing on bus. 
"The members of the communities that I serve were, about 25 years ago, concerned that the bureaucrats in downtown Los Angeles were making decisions – much like the situation you have here – about the local transit services in our 22 cities," Barnes said. 
"We still have a relationship with the regional organisation, and we still receive funding, but all the decisions that affect communities are made by our local community leaders." 
The three-day event was not all business, as the National Awards were presented on day two, about halfway through the conference. 
The 2016 Supplier of the Year award went to Steve Heanes and Iveco, Achiever of the Year was awarded to Alex Balla of Horizons West Bus Hire, and the winner of the Environment and Innovation award was Transit Australia Group's manufacturer Bustech. 
Some awkwardness arose when the award for highly contested Contribution to the Industry was announced but the winner, Rhonda Renwick of managing director of LaTrobe Valley Bus Lines, was busy taking in the intricacies of Perth's transit system on a technical tour. 
Monday and Tuesday nights were set aside for sponsored dinners from Mercedes-Benz and Scania respectively. 
Mercedes chose the Joondalup Country Club as the venue for their classy-yet-lively gala dinner, while Scania went in the other direction, choosing Fraser's in King's Park for dining with a view of the city, Elizabeth Quay, and the Swan River. 
Scania also held the award presentation for the Scania Bus Drivers' Competition at Frasers, which was taken out by Greyhound driver from Townsville Damien Christensen. 
This year's conference was a good chance to engage with the industry and to find a direction for bus to take in Australia that would ensure its survival so it can continue to move the people who rely on it. 
BIC executive director Michael Apps said the conference was challenging and confronting at times, but added that delegates gave good feedback on the topics discussed. 
"There was a strong focus on the future, especially in terms of opportunities for the industry," Apps said. 
"This is a very mature industry which is capable and willing to take a look as itself, face tough challenges, and discuss what it needs to change to thrive. 
"Overall, the conference was a success." 
Subscribe to our newsletter
Sign up to receive the ABC e-newsletter, digital magazine and other offers we choose to share with you straight to your inbox
You can also follow our updates by liking us on Facebook.