Free rides
---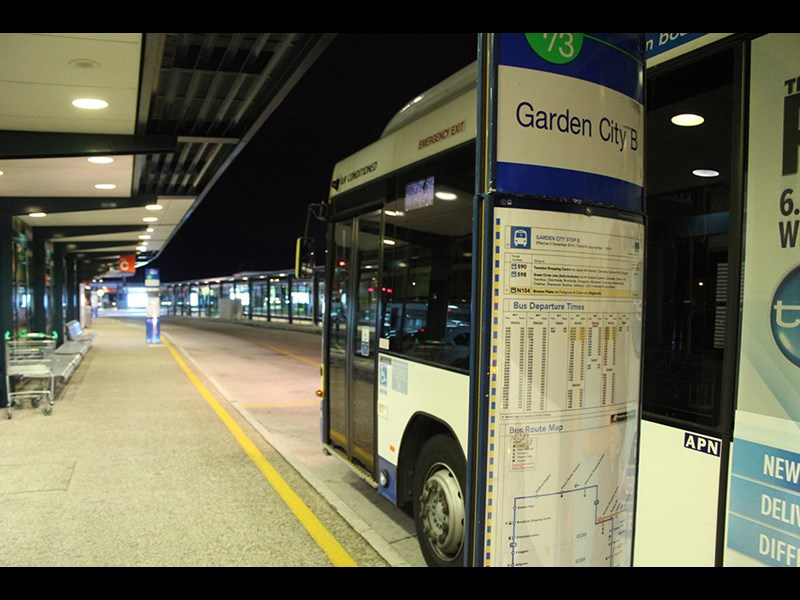 The aboveground bus station at Westfield Garden City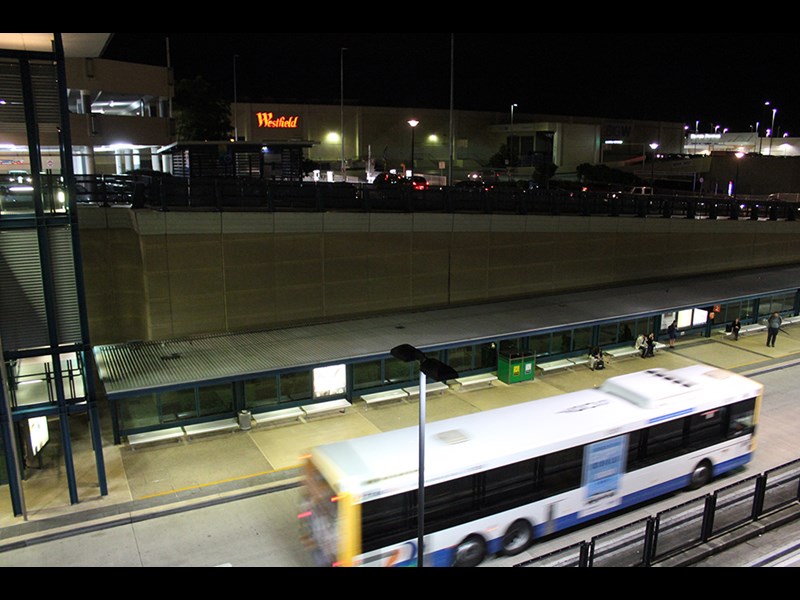 The belowground South East Busway servicing Westfield Garden City in Brisbane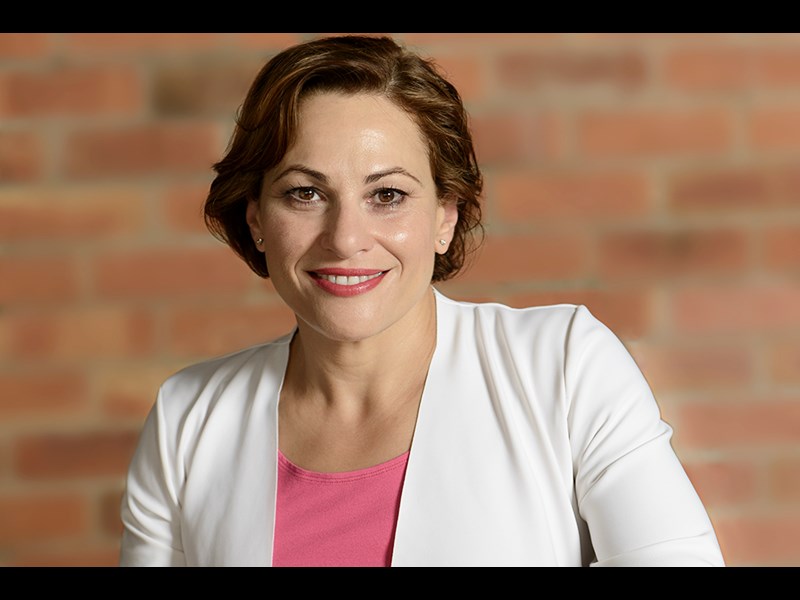 Queensland Deputy Premier and Infrastructure Minister Jackie Trad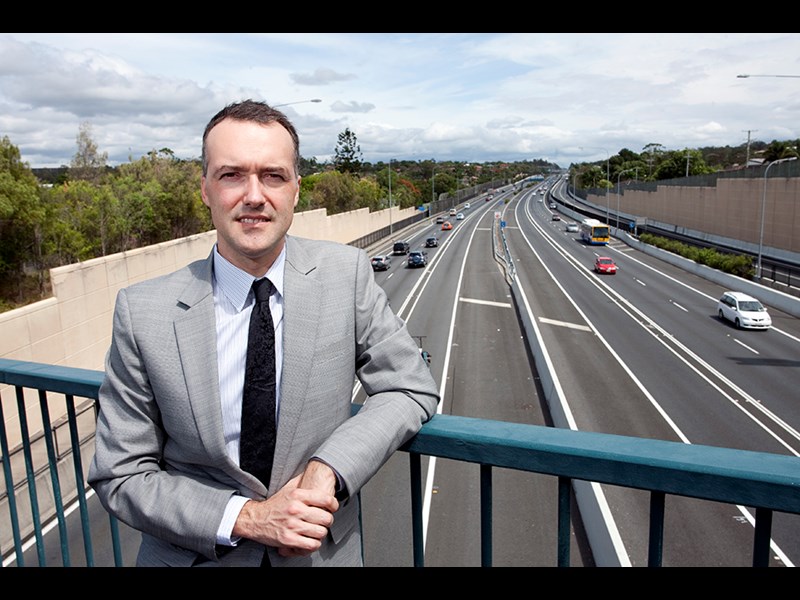 Associate Prof Matthew Burke from Griffith University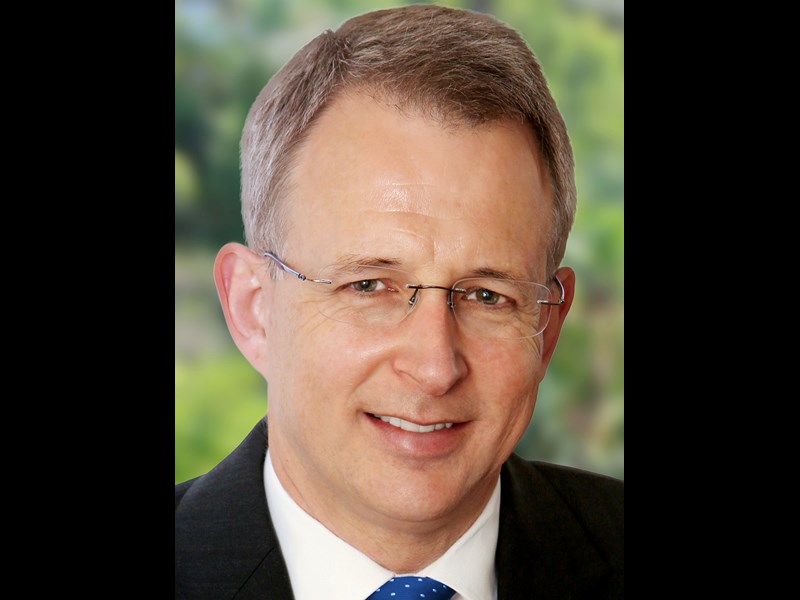 Federal Urban Infrastructure Minister Paul Fletcher

Big landholders clean up big-time when a major public transport project goes in near them, but now they might have to pay their way
Shopping centre giant Westfield must have thought all its Christmases had come at once.
Fifteen years ago the Queensland Government built the billion dollar South East Busway in Brisbane, right past the door of Westfield Garden City in Upper Mt Gravatt.
The dedicated bus road means a lot of passengers and a lot of shoppers. Westfield, co-founded by multi-billionaire Frank Lowy, got all this extra patronage for free.
"Westfield basically provided next to no contribution whatsoever to a very large busway that was built to service their site, that's now responsible for delivering a very large proportion of their customers," says Associate Prof Matthew Burke from the Cities Research Centre at nearby Griffith University.
"They are the one big shopping centre along that route," Prof Burke tells ABC. "You've got probably two of the top four bus routes in the city running through, and tens of thousands of people per day running through a bus stop adjacent to their mall.
"It's a very big win for them that effectively they got for free. That's no doubt increased their property value with really no return coming back to the state, and with each bus passenger subsidised to the tune of a couple of dollars per trip per day across the entire system.
"I don't want to pick just on Westfield, there's a number of these mall operators who are benefiting significantly when you improve transport and who I think really should be making a contribution towards that."
Matthew Burke is talking here about "value capture" to help pay for vital transport infrastructure such as roads, rail lines and busways.
It's similar to the "user pays" concept that the bus industry is used to in the form of fuel tax, registration charges and tollway fees.
There are many different types and many different definitions of "value capture", but the one we will use is this: tapping some of the windfall gain from a transport project that goes to the owners of land nearby, to help pay for the project, and maybe speed it up.
Westfield did not respond to ABC's requests for comment on Garden City and value capture in general.
Pet subject for PM
Prime Minister Malcolm Turnbull kicked off public discussion in Australia about value capture earlier this year, and it's hard to find anyone who's against the win-win idea in principle. But of course the devil is in the detail for individual projects.
From now on value capture will have to happen if state governments want federal help with big transport projects.
In February minister for urban infrastructure, Paul Fletcher, announced the Federal Government's "Principles for Innovative Financing" for transport.
The goals include: "Share the cost of transport projects fairly between those who benefit the most from the projects and the broader Australian community."
One of the principles says: "The funding shares from the Commonwealth and the state and territory governments should be determined after taking into account contributions made by the beneficiaries."
It seems the Queensland Government at least is taking the new policy on board.
"Value capture is a relatively new concept and has not been used extensively to fund infrastructure in Queensland," concedes Queensland infrastructure minister Jackie Trad in a statement to ABC.
"Projects that have already been built like the Darra to Springfield Rail (and highway) corridor and the Busway network did not rely on value capture mechanisms. 
"Value Capture is a tool that governments everywhere are investigating. The Australian Government now requires value capture to be considered in the assessment of publicly funded transport projects.
"Value Capture, if used appropriately, could help Queensland deliver more essential infrastructure sooner, improving the lives of Queenslanders and driving economic growth."
Check out another story on value capture on BusNews soon; and for the full feature see the August issue of ABC
Subscribe to our newsletter
Sign up to receive the ABC e-newsletter, digital magazine and other offers we choose to share with you straight to your inbox
You can also follow our updates by liking us on Facebook.