OPERATOR: Ten years ago Julian Ostling moved to New Zealand from the UK and started a car pool to Auckland's CBD from a neighbouring town. The experience was such a success he expanded the idea with a luxury daily commuter service and, six years later, his business is continuously expanding, recently taking delivery of a new luxury JW Group electric coach.
Between the hazes of coronavirus restrictions and nationwide lockdowns since early last year, a New Zealand-based small coach operator managed to pull off a pretty cool feat: the launch of NZ's first electric coach.
Mahu City Express showcased its first Yutong Tce12 electric coach at a special event at the Matakana Sculptureum, some 60km north of Auckland.
The event was attended by a small gathering including NZ transport minister Michael Wood, members of local iwi (tribe) Ngati Manuhiri, Mahu City Express founder and director Julian Ostling, and the team from JW Group – the company behind the import of the new coach.
Warkworth-based Mahu City Express is a luxury express commuter bus service. Its core commuter service runs from both Warkworth and Snells Beach to Auckland CBD every working day.
Meanwhile, its charter service pans a little wider – from Auckland to Warkworth, Sandspit, Matakana and Leigh/Goat Island allowing passengers, as Ostling puts it, to "sample all that this wonderful region has to offer".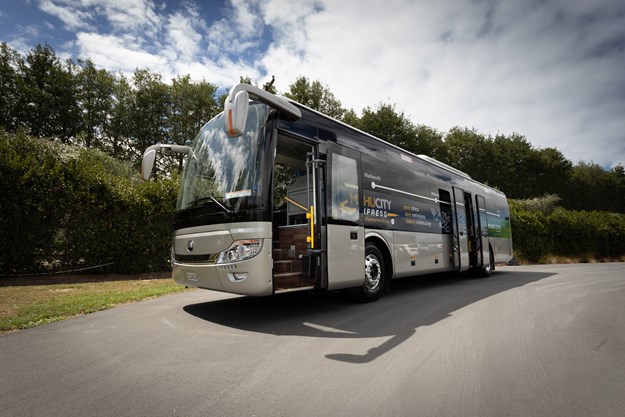 The company's philosophy is to turn commuting time into quality time – whether that's relaxing, getting some work done, listening to a podcast with headphones on or chatting with fellow commuters.
Ostling, who continues to have a day job at the bank Westpac, has a background in project management and business analysis. The bus and coach industry was a completely novel idea for him when he started.
"After moving here from London in 2011, I realised that, unlike in the UK, there were not many options for people living outside Auckland to get to the city other than drive. There was a clear need for a decent commuter service to Auckland from surrounding towns.
"I thought I could make the daily commute a much better experience, and much cheaper, so I started this little commuter bus service in October, 2015, and it's been growing ever since, with the exception of the last 12 months. In between the commute we try to find day-tour work for the coaches, such as weddings and concerts."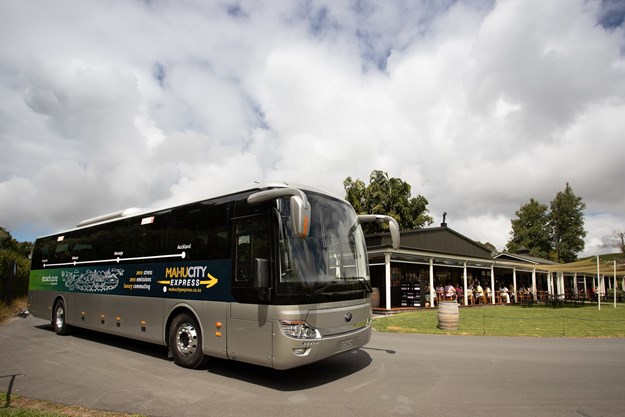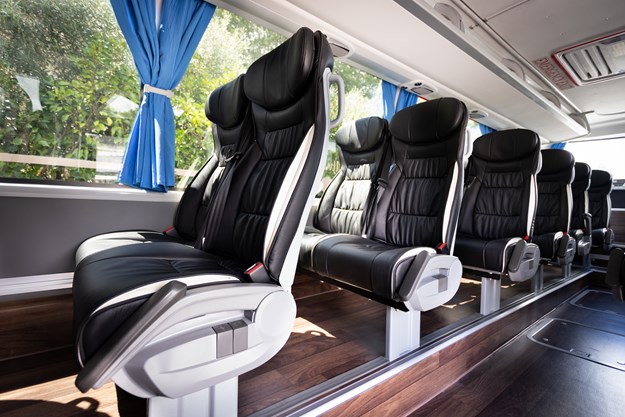 ELECTRIC COACH
With Auckland planning on creating a Zero-Emissions Area (ZEA) in the CBD by 2030, which would prohibit diesel heavy vehicles from entering the city centre, Ostling decided to explore other options for his coaches.
"The government has rolled out funding programs to help businesses become early adopters and I wanted to get ahead of the pack and go electric. Recently, an opportunity presented itself and I finally bought my first electric coach," he said.
The coach is co-funded with NZ$352,500 from the Energy Efficiency & Conservation Authority (EECA). The EECA funding will also go towards a 120kW heavy EV charger to service the coach. The DC charger can make full charge possible in less than two hours.
The coach features a 281kW battery with a range of around 300km. On Mahu's daily commuter route, the coach will do a round trip of around 150km every day and can seat up to 40 passengers.
Other features include: full ECAS air suspension with twin front air bags and four rear air bags; Sachs shock absorbers and kneeling function; a Yutong steering axle with ZF 8098 electro-hydraulic energy saving power-assisted steering; and a Meritor drive axle. The rear axle, including all suspension and braking, is the same as a conventional diesel vehicle for ease of maintenance. It also features an air brake system with front and rear disc brakes.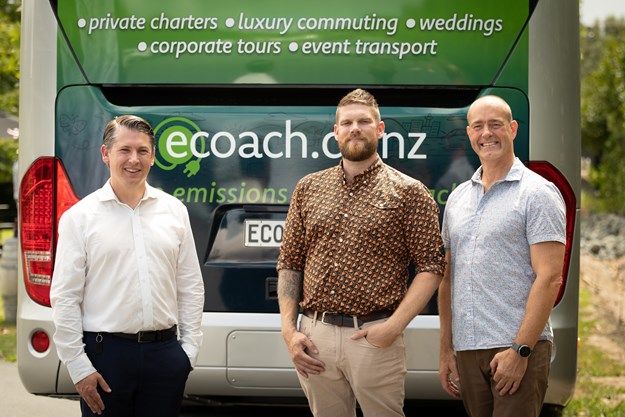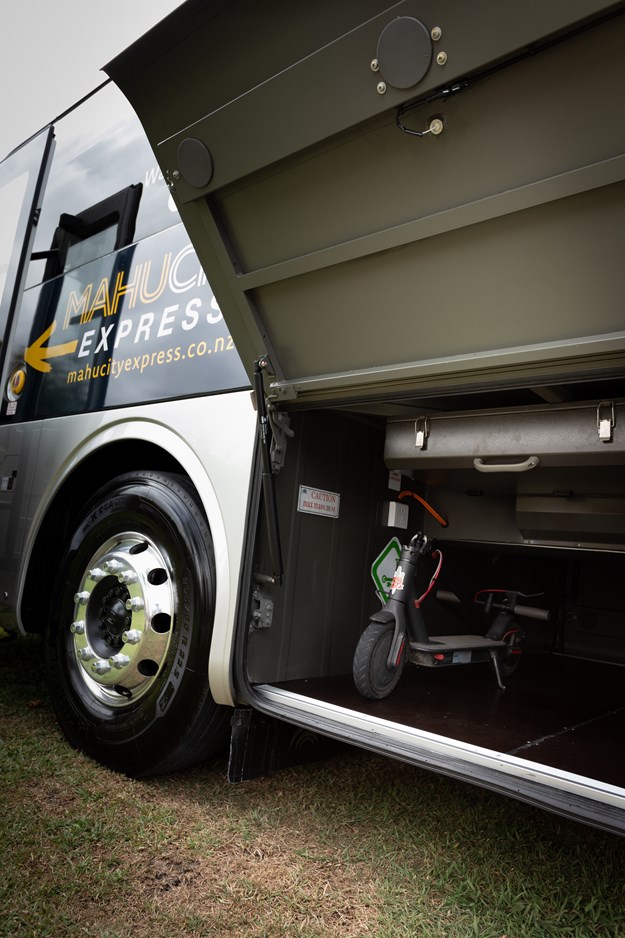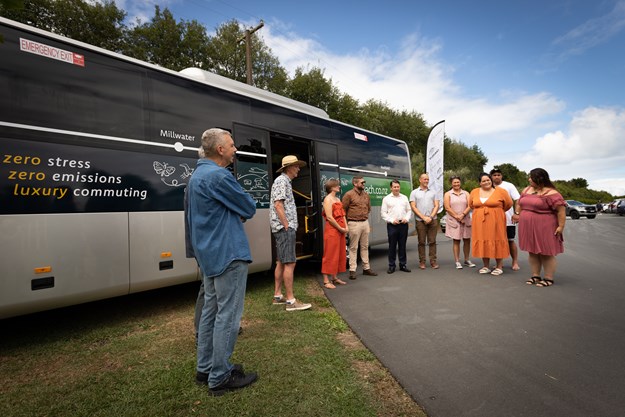 OPERATIONS
In addition to the new electric coach, Mahu City Express owns a 37-seater Isuzu coach, a 37-seater Volvo B7 coach and the 16-seater coach that it first started out with. The aim is to retire the diesel coaches and replace them with electric coaches, but because of the state of the tour coach industry and the secondary market for coaches in NZ, Ostling plans to keep the diesel coaches a little longer.
Mahu offers commuters a free trial of the service so they can see if it works for them. Bookings are done in advance through its website or a dedicated smartphone app.
"The Snells Beach Baptist Church allows us to use their carpark for parking our fleet overnight and the Snells Beach Primary School have allowed us to use their carpark for our electric coach. The charger has been installed at the school carpark and the new coach is all set to hit the roads," Ostling explained.
Mahu has around 10 drivers working on a roster, with Ostling himself taking the seat behind the wheel once a week.
"Because we're a small operator, we don't have a workshop facility of our own and so it's very important to us to have a trusted workshop. We've always had very high standard for service and JW Group look after us in that department. They also helped us find the right luxury coach for our business," Ostling added.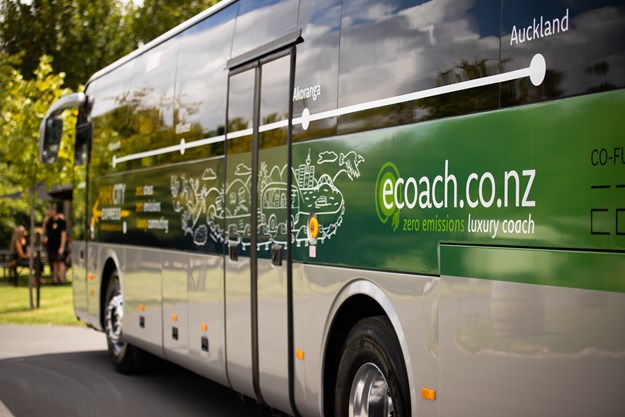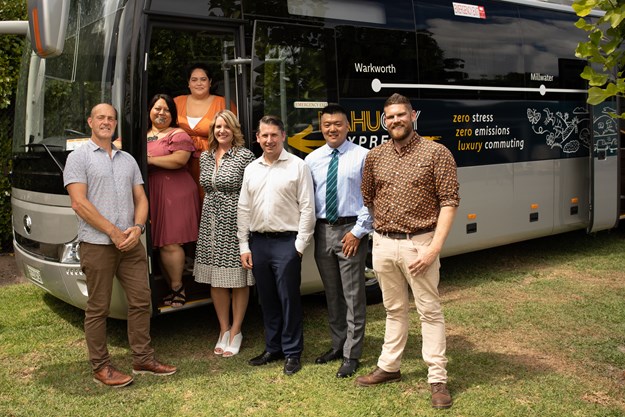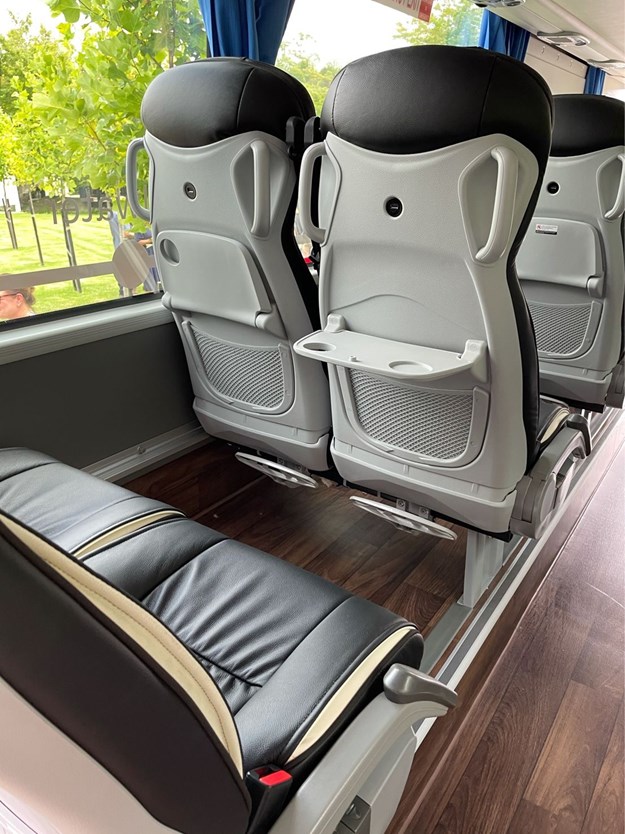 Based in Auckland, JW Group is New Zealand's sole distributor for Yutong full electric and diesel buses. The business started by providing service and maintenance of diesel buses and coaches and currently it has workshops in Auckland and Christchurch.
"When we started looking into the electric vehicle domain last year, the bus and coach market in NZ was very weak. Then to have a customer like Julian, who has a very unique operation – a luxury commuter service – go in for this, is just great," said JW Group general manager Jo Cricket.
"While researching for an electric coach for Mahu City Express, Julian and I went over to London to get some feedback from an operator. We found that it was an absolute premium product – the quality is fantastic, there is plenty of power, they are popular among drivers worldwide, there are no gear shifts and the steering is smooth. We're waiting for tourism to come back on, with people having a new attitude towards travel. While we are behind some other countries in terms of implementation of heavy electric vehicles, the concept of EV fits right where the world is going.
"JW Group is at the forefront of zero-emission technology within New Zealand. Our Yutong brand of buses are going to disrupt the NZ industry, with trial results proving over 400km from a charge on city roads here. We have a great customer in Julian and we're proud to have helped him find the right fit for his business."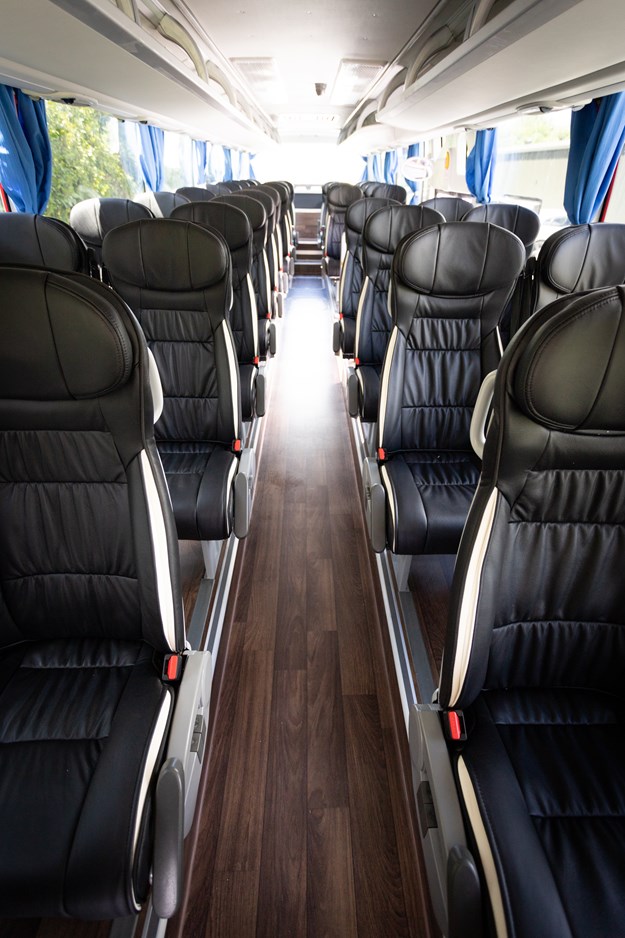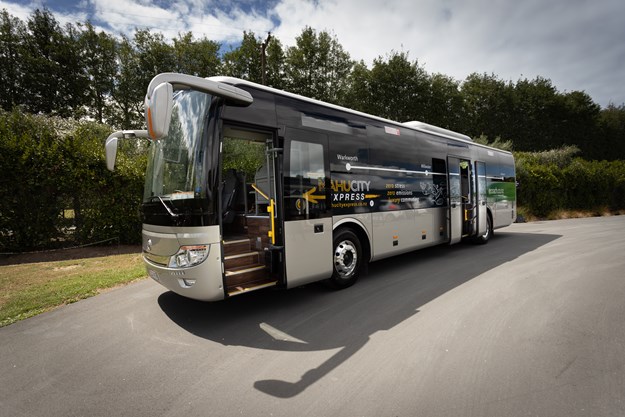 THE FUTURE
Ostling believes the ongoing disruptions stemming from the Covid-19 crisis have presented an opportunity for businesses like Mahu City Express to grow.
"Commuters are finding our services a much more appealing option than public transport. I've actually noticed a lot of services like ours popping up around the world, especially in the US and UK. It shows us that the model is good and we should be able to roll it out a bit more."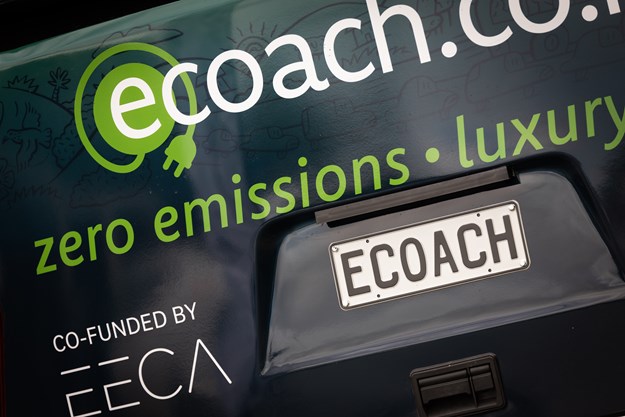 Photography: Tanja Dove (Little Doves Photography)