ANZ BUS-REPAIR 'FOOTPRINT' EXPANDS - ROYANS
---
COLLISION-REPAIR: A demand for safety, quality and expediency in terms of bus and truck heavy transport collision repair has driven the rapid expansion of Royans recently, the company reports.
Royans has undergone significant expansion despite the effects of the pandemic, and now has a 'national footprint' across both Australia and New Zealand, with a network of 26 branches, it confirms. 
"The acquisition of Coachworks in the Brisbane suburb of Acacia Ridge is really important for us, as Scott and the team at Coachworks provide us with the experience and expertise we are looking for, to further expand our services to the bus and coach industry," said Royans Group CEO David Church. 
"Royans have always had a presence in accident repairs for the bus and coach segment of the transport industry, and we wish to expand our involvement and the specialist industry knowledge Coachworks provide will allow that. That knowledge will filter into our other branches, just as our accident-repair knowledge, systems and processes will benefit Coachworks as well," Church stated.
"Good support services are essential and the branch network provided by Royans increase our customer service offering with everything from major accident repairs through to minor warranty work."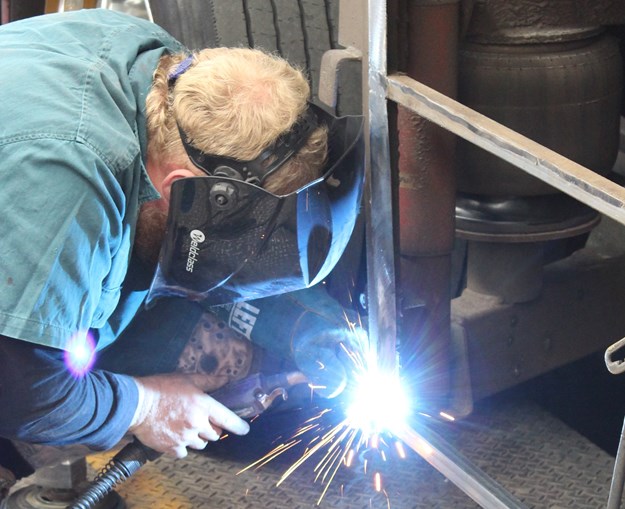 THE SPLIT
Of these 26 Royans outlets or branches now available to the Australasian bus and truck community, there are five in New Zealand at the moment, on both Islands, Church confirms.
"We have two in Auckland, two in Christchurch and one shop in Palmerston North," he said.
"We now have over 520 staff throughout Australia and New Zealand, with the company's first branch opening in Sydney in 1944.
"Our core business has always been commercial vehicle accident repairs, and the many services that support that, and we have now expanded on those to include sign writing, graphic design, sandblasting and powder coating, and the recent acquisition of Transmech in Adelaide provides us with a car carrying trailer manufacturing and trailer servicing business - so it's been quite a big year," Church stated.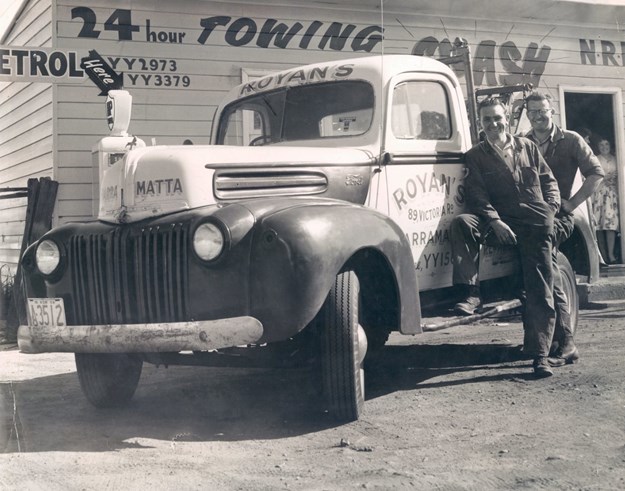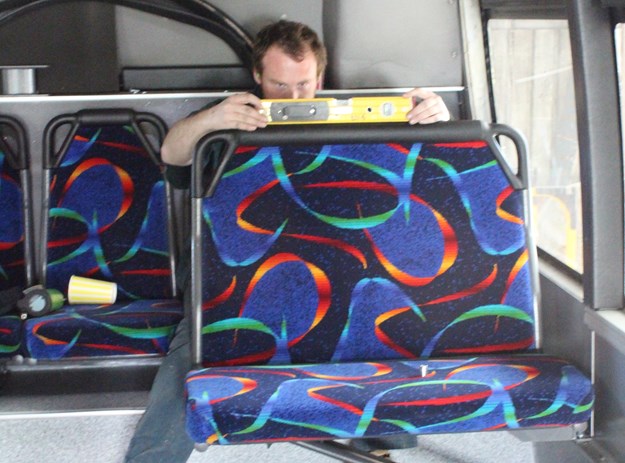 TRYING TIMES
Church says the challenges of Covid have been considerable and he is really pleased with the level of expansion achieved and the experience and expertise offered by the businesses and the staff that have joined Royans.
"The expanded network and services allow us to increase our customer service offering and offer our customers greater choice in selecting the branch that is best suited for their needs, and that could be based on location, workload or specialist services required," he said.
"The ability to offer customers those choices with such a large network, will help reduce downtime - the cost of which is critical, and being able to offer the same quality and service, along with advice on branch workload, will really help customers in deciding what works best for them.
"The ability to be able to move vehicles and move staff can provide the fastest turnaround times in the industry. At the same time, we want to make sure that we put systems and procedures in place to ensure the same quality and safety outcomes.
"We use the same paint product throughout our business; we use PPG paint. We get colour consistency right throughout the group, so it doesn't matter where it gets done, you'll get the same colour."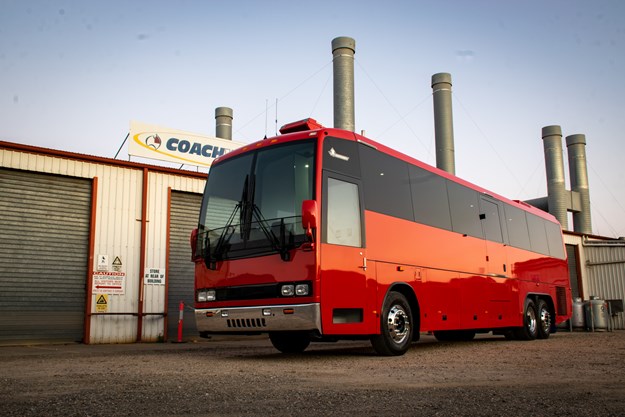 EMBRACING CHANGE
"We are in the middle of a rebranding project involving: a new logo, new website, new socials along with new signage and paintwork across the network - and the rebranding across Australia and New Zealand will be exactly the same.
"We want the name Royans to be synonymous with truck and bus repairs," Church explained.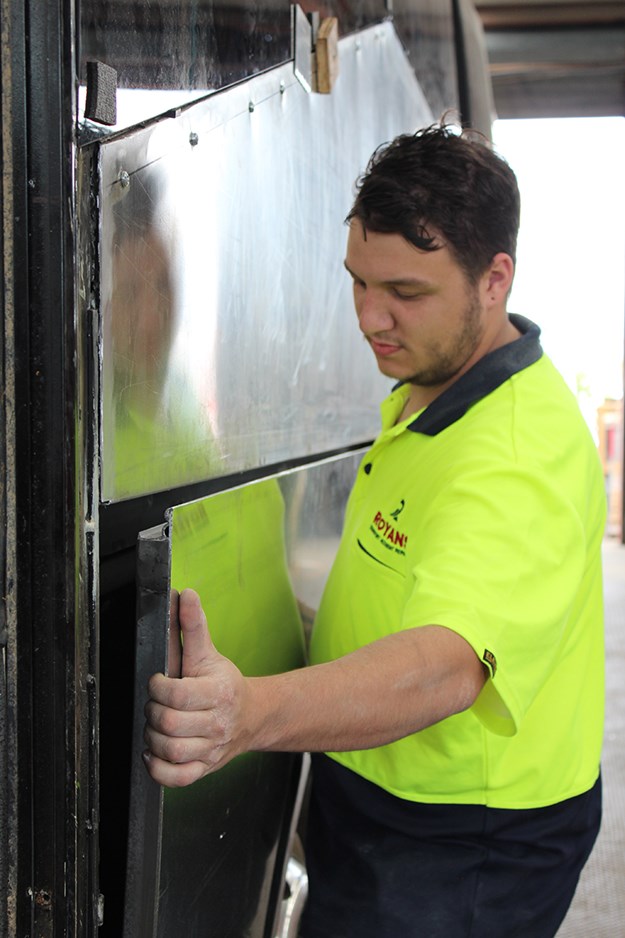 GOING FORWARD
With so many new staff under the one umbrella title, ABC magazine asked what sort of training and forward planning and progression there is for staff.
"We are in the process of setting up training programs at the moment and investigating options to roll out apprenticeship training schemes throughout the network and we have recently appointed a safety and people manager who will head up the newly formed Safety and Compliance team to support our people leaders in effectively managing safety and HR at Royans.
"We are investing in new HR and WH&S systems and have already rolled out new payroll and email systems throughout the group.
"We want to be in a position where we can move staff around if they want a sea change or a 'tree change', and to provide staff with opportunities to develop their experience and career at Royans throughout Australia and New Zealand.
"We continue to buy specialist equipment - everything from new spray booths, to chassis repair systems, spot welders and the full range of workshop equipment."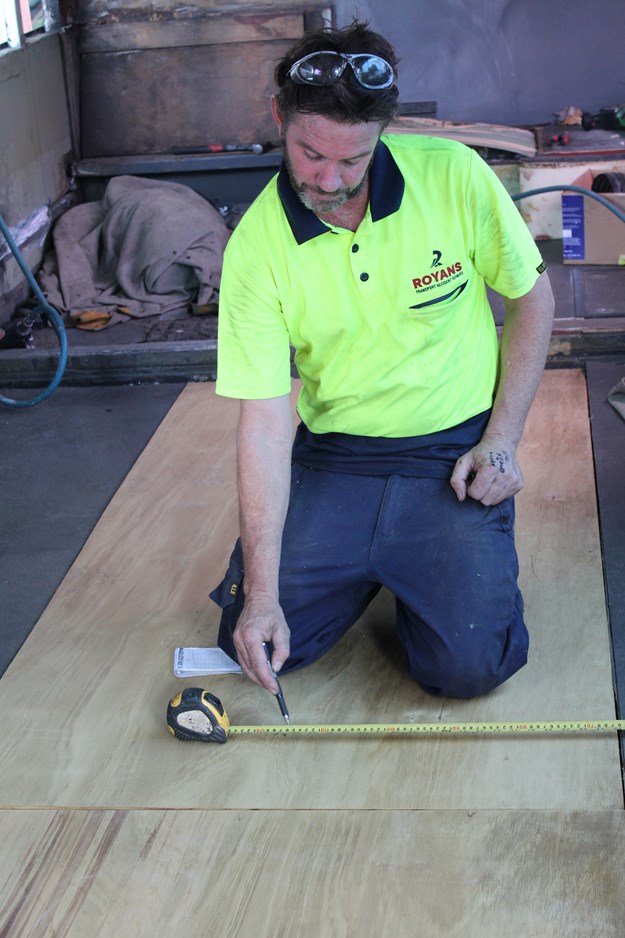 COMPREHENSIVE
Royans prides itself on its breadth of skill and expertise from working on a range of commercial vehicles over the years and at present.
As Church explained: "Our core business is transport accident and smash repairs, and that encompasses everything from trucks, trailers, buses - big and small - so pretty much everything transport-related.
"We focus our area on transport repairs; that's our specialty area. It's about people's livelihoods, so the need is to provide fast turnaround times, quality repairs, safety, compliance and cost effectiveness.
"With Chain of Responsibility, people getting their vehicles repaired want to know they are dealing with a company that has a reputation of quality work and has all of the equipment, the insurances and expertise in place.
"We offer that expertise - with experienced staff and the right equipment; we know what to look for and we know what needs to be checked.
"That's our focus: to continue to improve that and set the benchmark for transport accident repairs."
Subscribe to our newsletter
Sign up to receive the ABC e-newsletter, digital magazine and other offers we choose to share with you straight to your inbox
You can also follow our updates by liking us on Facebook.