VOLVO E-BUS RELIABILITY 'BEYOND DELIVERY'
---
E-TECH: Imbued with 'peace of mind of mind at every stage of the journey', Volvo Bus Australia's new BZL Electric chassis promises "reliability beyond delivery," the company explains.
Officially launching the Volvo BZL electric chassis in late September, 2021 - and following years of extensive electro-mobility planning, development and testing, as the company confirms - Volvo Bus Australia (VBA) has consistently utilised Volvo's stringent European standards to, "provide a safe, reliable and consistent framework for developing and supporting the Volvo BZL Electric chassis."
These standards, it states, have been at the forefront of VBA's planning and execution throughout its electro-mobility journey, reinforcing VBA's values of quality, safety and environmental care, it reports.
"From an operator perspective, the Volvo BZL electric offers optimum accessibility and serviceability, ensuring that servicing and repairs can be carried out with ease," said Mitch Peden, general manager, VBA.
"The accessible design of the Volvo BZL electric offers multiple practical access points across the vehicle to secure maximum uptime and lower servicing costs.
"We're proud of the fact that, rather than rushing a product to market, we have taken the time to achieve an optimal chassis and body design through our long-term partnerships in the e-mobility space to ensure that this product is the highest quality - and that we are well equipped with the knowledge and resources to effectively manage this new technology."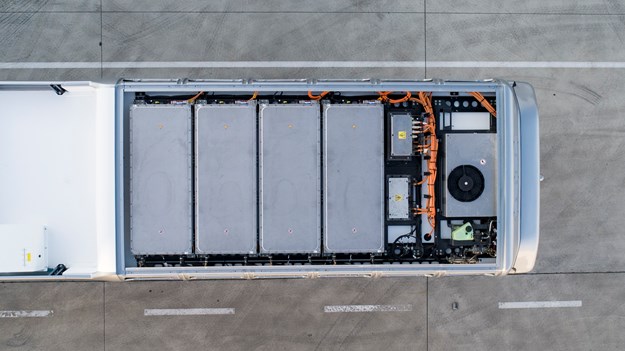 ON AUSSIE ROADS
According to the company, the Volvo BZL electric chassis provides benefits to ensure a "long life on Australian roads," which will "…meet the high expectations of owners and operators."
Available in lengths from 9.9 to 12.5 metres, the Volvo BZL features a proven driveline adapted from Europe, combined with the same trusted electrical system, suspension and pneumatic system as Volvo's beloved B8RLE Euro 6 and B5LH hybrid products, VBA confirms.
Internally, the bus features a full low-floor layout and provides "…unrivalled accessibility and comfort to passengers," including an enhanced experience for the elderly and disabled passengers, it states.
Additionally, the BZL features single or dual 200kW low-loss electric motors, delivering impressive torque and driveability for safe operation also in demanding uphill conditions, the company says.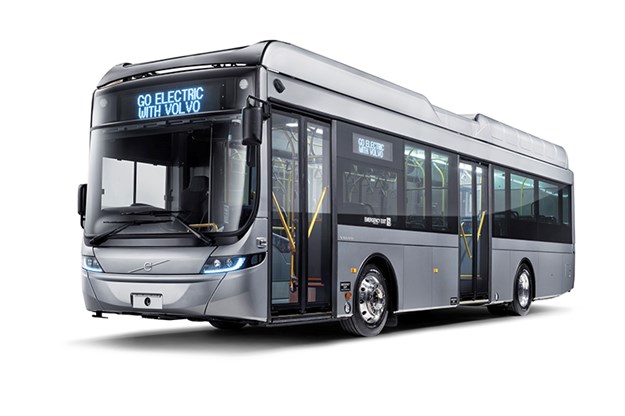 The two-stage automated gearbox also increases wheel torque at low speed and evens out current peaks, ensuring energy economy of up to 80 per cent reduction compared to a diesel bus, VBA explains.
Depending on the selected length of the chassis and customer needs, the Volvo BZL can be equipped with different number of lithium-ion batteries, with total energy of 94kWh per battery.
These batteries are equipped with a heater/cooler system to ensure that the batteries consistently maintain the optimum working temperature to ensure a comfortable and efficient ride, says Volvo Bus.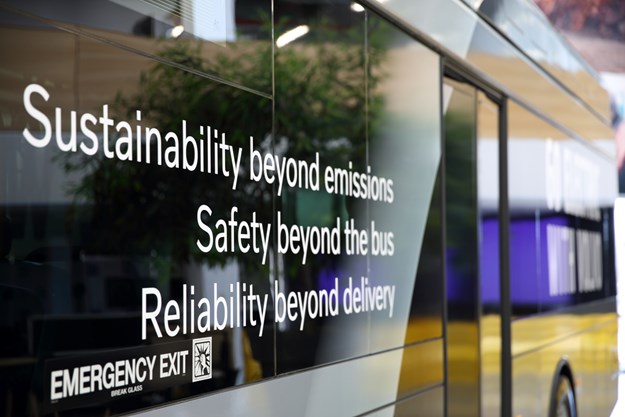 Image: Ashley Bennett.
POWERPLAY
As for charging, the Volvo BZL electric chassis can be manually charged using a CCS2 cable in the depot, during breaks, off-peak or at night. The buses can be equipped with plug-in sockets in several locations to suit specific depot layouts, VBA explains.
In addition to these new and innovative features, the Volvo BZL also comes with Volvo's comprehensive services as standard, including Volvo Connect, Volvo Zone Speed Management capability and I-Coaching, as well as access to the 'dedicated VBA team' and the largest dealer network in the country, it says.
"Our team of electro-mobility experts have done extensive work to ensure the Volvo BZL electric is tailored to meet demanding Australian operating conditions and asset life expectancy," Peden stated.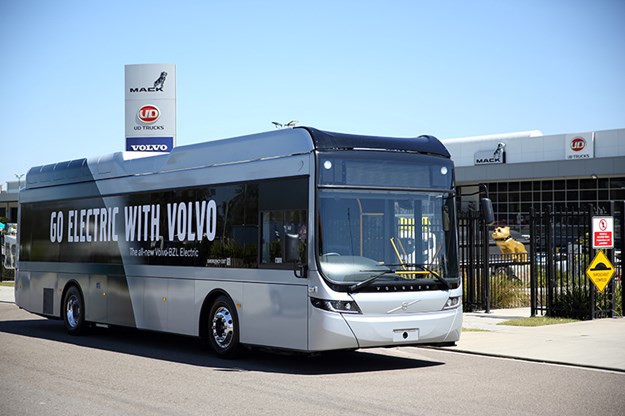 Image: Ashley Bennett.
"We have also incorporated rigorous data protection and circular battery management systems to offer our customers second-to-none product quality, reliability and safety - ensuring that the new Volvo BZL electric chassis offers 'peace of mind at every stage of the journey'.
"The Volvo BZL electric has been designed to align with the customer needs and expectations when it comes to electric vehicle quality and safety and will play an integral part in creating a more sustainable future for Australian and New Zealand transport," Peden said.
Subscribe to our newsletter
Sign up to receive the ABC e-newsletter, digital magazine and other offers we choose to share with you straight to your inbox
You can also follow our updates by liking us on Facebook.