E-BUS CHARGING: WEIGHING UP COST
---
E-TECH: As e-mobility rolls out, bus operators keen to make the transition will be seriously weighing up the cost of charging infrastructure - which can be daunting. Is it a case of how it is perceived, though? ABB discusses.
We are seeing exciting advancements in the electrification of public transport networks around the world and buses are taking centre stage. E-mobility is rapidly changing the face of public transport. For example, in 2019, the world's first 12-metre, fully electric, autonomous, 40-seater bus was launched in Singapore, powered by ABB's HVC 300P fast-charging system, which recharges a battery in 3-6 minutes using a pantograph for end-point charging.
Closer to home and ABB in Australia is supplying and installing electric vehicle charging stations at Perth's Joondalup Bus Depot to power electric buses along the popular, free 5km Joondalup CAT (Central Area Transit) route commencing early 2022.
Additionally, in Queensland, ABB EV infrastructure is charging Australia's first 100 per cent sustainably powered full-size electric bus by Transdev.
The advancements made in just a few years alone are exciting, yet for many operators contemplating introducing e-buses into their fleet, be it to trial or embark on advanced fleet transition, the issue of upfront costs versus total cost of ownership is compelling in the decision-making process.
As ABB Australia explains, what these examples begin to showcase are the opportunities facing public authorities and transit operators, and the trade-offs they need to consider when capitalising on electric vehicle technology.
Particularly considering the number of jurisdictions that outsource public transport to private operators, the direct business case for an e-fleet has to stack up, many will attest. And it does, in significant immediate and long-term environmental gains and in cost savings when based on the total cost of ownership (TCO), says ABB.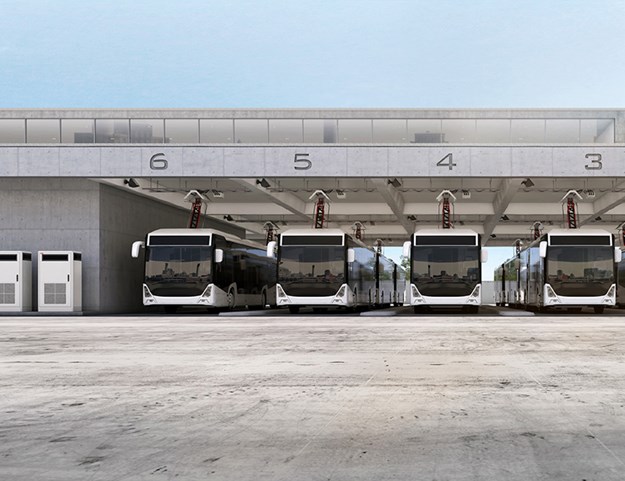 ONGOING COST
At the outset, infrastructure costs can be significant compared to diesel systems, without doubt. Providers face depot upgrades for charging infrastructure, power upgrades, the fleets themselves and so on, ABB explains. However, it's the ongoing costs that are far lower, it adds. Research cited by Charge Together Fleets shows that electric vehicles can reduce fuel and maintenance costs by up to 90 per cent compared with combustion engine cars.
In Australia, Melbourne Water is one organisation that has estimated cost savings of approximately $2,000-$3,000 per year per electric vehicle in its fleet, according to ABB.
The beauty of this is that 'refuelling' is substantially cheaper after those initial outlays. Servicing is simplified, with around one third of the components of diesel counterparts - such as no gearbox and no engine and no oil changes - and the focus is on braking and suspension, it says.
With much lower operating costs from day one, depots that look at integrations such as solar, and opportunities such as intelligent charging out of peak, have the potential to reduce that overall running cost even further at a later date, it explains.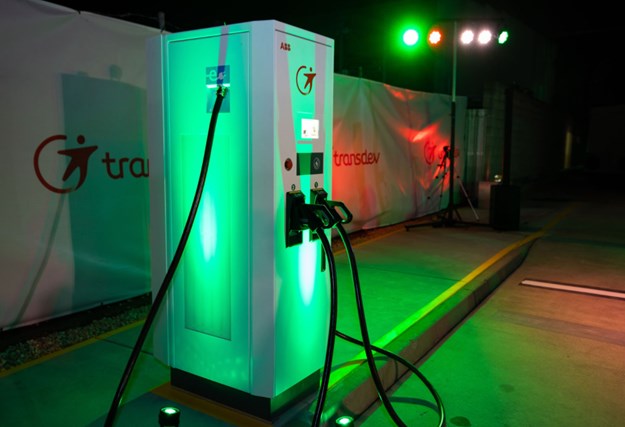 CASE BY CASE
The key will be tailoring charging solutions for public transport e-fleets. As buses follow fixed schedules and routes, there is no unpredictability around range.
The anchor decision, says ABB, is thus the bus charging strategy - because efficient recharging reduces electric bus operating costs.
There are three main types:
-    Depot charging (typically overnight running at relatively low power levels for longer (10-150kW);
-    Terminal charging (typically day-time for less than two hours);
-     En-route and on-board charging (requiring DC chargers operating between 150kW and 600kW).
Cities that are seeing the greatest success from their e-bus set-up are using a hybrid approach to these charging options, ABB confirms.
"They are also looking at it holistically and planning for the full range of forces that impact performance and cost," said ABB Australia E-Mobility Solutions lead, Steve Amor.
"With depot charging, the battery needs sufficient capacity to complete each route. However, increased battery size reduces passenger capacity and increases the cost and weight of the vehicle - as much as 45 per cent of upfront costs with a depot-only charging strategy come from the battery.
"With terminal charging, charging times need to be less than scheduled breaks. This can become challenging to manage during peak periods, requiring either partial recharging or risking a delay.
"As a result, they typically require more resources to deliver a reliable public transport solution: more buses, drivers, and terminal and depot charging stations," Amor explained.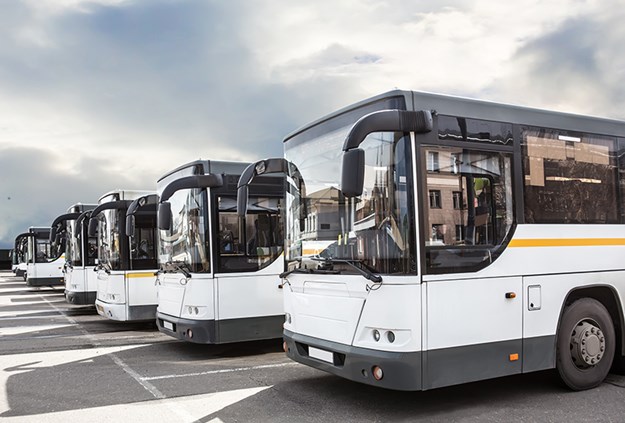 AUSTRALIAN DIFFERENCE
Interestingly, in the Australian market, it should be noted that there is early preference for depot charging with great emphasis on battery capacity and longevity per route, per day. But should this always be the case here and will cities re-structure so as to enable route charging points?
As ABB explains, en-route and on-board solutions have improved significantly in recent years and can take a variety of forms. For example, cable charging offers several charging levels. ABB's starts at 24kW and can move up to 350kW, it confirms.
"That introduces a lot of flexibility in the design of a bus network, with charge times dependent on the battery system and energy management of the fleet," said Amor.
"When this is coupled with fast-operating pantograph up and down solutions, efficiency can go to the next level.
"Again, there are trade-offs. For example, with pantograph up, the charging infrastructure is from within the bus," he highlighted.
However, this adds weight and reduces capacity for passengers (and revenue), it should be noted.
With pantograph down, the charging infrastructure is on the route, meaning less weight on the bus, creating opportunities for other features such as air-conditioning.
"We are seeing most countries opting for pantograph-down solutions, but the key point is that technology is creating a breadth of choice so that cities can design e-fleet solutions that best optimise their context," Amor explained.
"The core logic is charge fast and often - a proven way to minimise costs and maintain schedules via charging while passengers embark and disembark."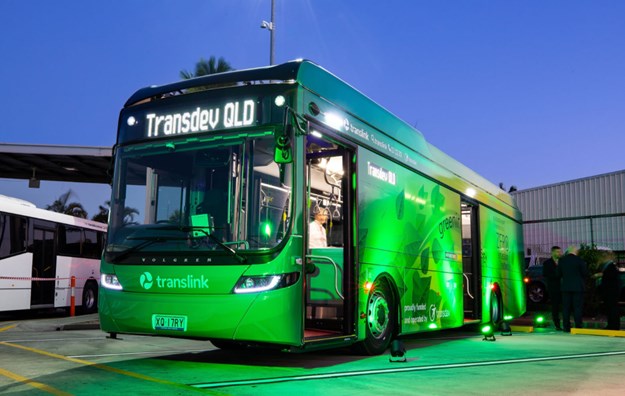 MULTIPLE VARIABLES
Naturally, there are numerous other factors that bus operators need to consider. Achieving a low TCO means operating only as many vehicles as needed and optimising those vehicles, their batteries and their supporting infrastructure, ABB says.
Goals such as minimising the footprint, aiming for modular units that can easily scale up, and integrating features like automated connection systems and remote management, come into play - alongside rethinking approaches to old disciplines, such as maintenance schedules, it adds.
However, charging strategies are consistently delivering a core advantage and deploying a mix of these charging opportunities is proving to be the winner, it advises.
"It means that operators can maintain their focus where it's needed - on the schedule - not on range," Amor said.
"As for ABB, we see only an upside as cities continue to make the shift. We're already seeing governments, like in France and the UK, bring forward their zero-emission zones because they are seeing the direct and immediate benefits of e-fleet cost savings and air and noise quality improvements.
"Having delivered the charging infrastructure to power the first 100 per cent electric ferry, which can be charged in less than 10 minutes when docked - now operating between Denmark and Sweden - the horizon also extends well beyond buses, as we continue to deliver an ever-smarter, safer and more sustainable public transport future," Amor stated.
Subscribe to our newsletter
Sign up to receive the ABC e-newsletter, digital magazine and other offers we choose to share with you straight to your inbox
You can also follow our updates by liking us on Facebook.