CAMIRA - 200 YEARS IN THE MAKING
---
As it approaches its 200th anniversary, UK-company Camira Fabrics has established itself in the global commercial textiles industry as a 'go-to' leader. For bus and coach, it offers the full package when it comes to designing and manufacturing for transport interiors: flat-wovens, moquettes, leathers, vinyls and a range of co-ordinating trims, it states.
No public transport journey is complete without the comfortable, safe, tactile-pleasing and visually inviting components within a vehicle. For passengers, where seats are the main superstructure to which a traveller makes that connection during their journey, the materials used on these are arguably the biggest advertisement and main point of contact as to how that journey will be.
Textiles specialist Camira Fabrics has been supplying high-end quality materials for a range of bus and coach seating applications globally for many years, which is to be expected from a company soon to successfully reach its 200th anniversary in 2022.
Here, ABC magazine takes a brief look at how Ð and why Ð it all began and where it's going in future.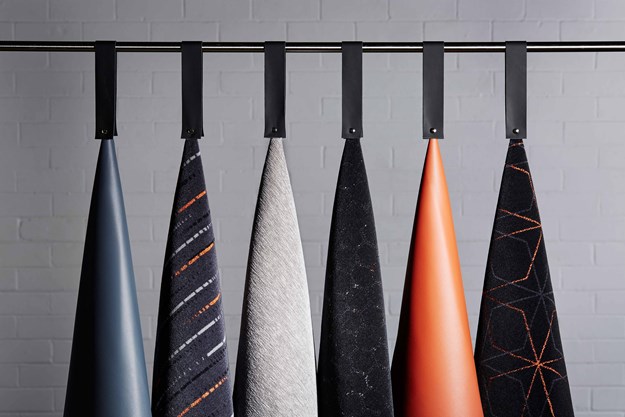 THE ORIGINS
The company's story began in 1822, when a cloth manufacturer named John Holdsworth founded a worsted spinning mill named Holdsworth in Halifax, in the North of England.
With a rich family history in fabric manufacturing, Holdsworth already had extensive knowledge of the industry and the company quickly grew. It established its reputation for providing speciality cloth for railroads and shipping companies and began supplying these to transport organisations across the world, Camira explains.
Nearly 200 years later, while the head office and core manufacturing facility remain in Yorkshire - not far from where Holdsworth first began - the company's reach has continued to be truly global, with warehouse and distribution facilities in the USA, Australia, a manufacturing plant in Lithuania, and distributors in North America, Middle East, Europe and Asia Pacific, it confirms.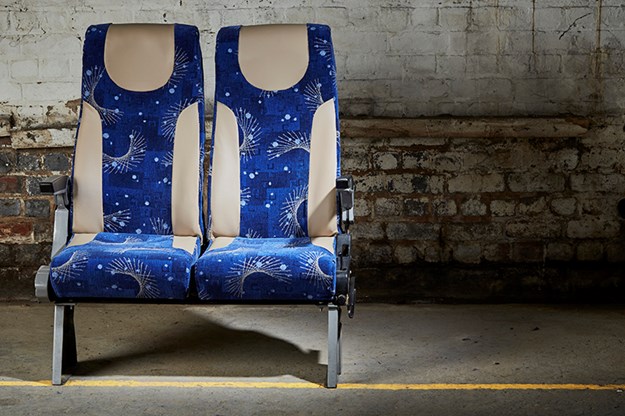 MODERN MOQUETTE
To celebrate its 200-year anniversary, Camira recently revitalised the Aura range, it states. A wool-rich 'moquette', this iconic textile blends the rich heritage of transport with the new era of electric buses through its collection of 200 colourways, it explains.
A visit to the Camira Fabrics website will bring searchers to its Aura 'look book' and give them the ability to use the company's virtual configurator to "View in 3D" seating with a pattern of your choice. Here, one can mix and match patterns, colours and complementary trims to create your perfect combination.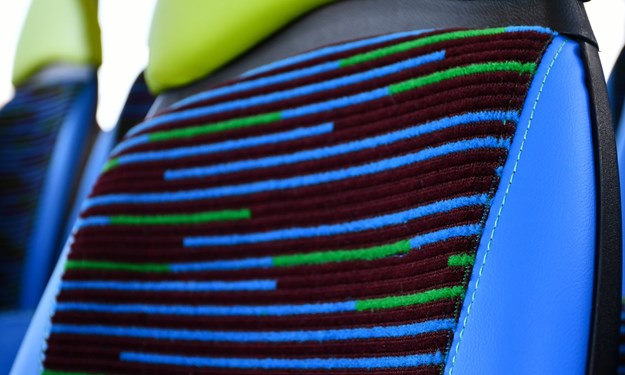 A MATTER OF CHOICE
Why choose moquette, you may ask? There are many reasons: it is the textile of choice in the public transport market for many operators and PT networks dedicated to the need to ensure a passenger's journey - particularly in the popular city bus market Ð is as safe and pleasing as possible.
Key to its appeal, says Camira, is that it is durable, comfortable, easy to care for and there are "boundless designs" on offer for a range of vehicles and trip needs.
Of particular interest for many will be the 'wool moquette mix' - but just why is wool of certain appeal? Primarily because of four key points:
- wool is natural;
- durable;
- renewable and sustainable; and
- flame retardant, with low smoke toxicity and density.
SAFETY AND COMFORT
In Australasia we are seeing increased safety (flame, smoke and toxicity) ratings in the bus and coach industry, Camira explains. In that context, when it comes to the highest safety the wool-rich fabrics come to the fore and, in particular, the wool-rich moquette stands out as the preferred seating fabric with the combination of safety, comfort, durability and practicality, confirms Camira.
NOT JUST MOQUETTE
Overall, the company's range of transport interior fabrics includes: flat-wovens, moquettes, leathers, vinyls and an extensive range of co-ordinating trims.
Camira's specialty fabrics have been developed for all applications, it explains, such as: seating, curtains, walls, bulkheads, luggage racks and ancillary trimming. All are stringently tested to meet the latest technical and flammability standards, it confirms.
As Camira's Melbourne-based area business manager Ð APAC (transport), Rodney Peterson, explains: "Camira is proud that the continuous development which defined the Holdsworth name is alive and well in the Camira brand."
For more information and inspiration check out Camira's newly updated website at www.camirafabrics.com.
Subscribe to our newsletter
Sign up to receive the ABC e-newsletter, digital magazine and other offers we choose to share with you straight to your inbox
You can also follow our updates by liking us on Facebook.