WE MAKE A DIFFERENCE: BUS STAFF BENEFITS PROGRAM
---
SERVICE: If you want to give your bus staff some well-earned 2021 financial help, while also raising money for your chosen charity, then e-vouchers could prove the ultimate festive or commemorative gift. Software service provider We Make A Difference is here to help.
To say 2021 for the bus industry - amongst so many others - has proven extremely difficult would be a foolishly gross understatement, with the mental and financial toll on staff being particularly tough this year.
As we emerge from lockdowns in different states and head towards Christmas, the usual festive cheer for many is tempered by stressful feelings of insurmountable bills to pay, perhaps a reluctance to physically go to the shops, and overall a need to save as much as possible and make every dollar stretch that little bit further.
Indeed, those bus operators who are looking to help their valued staff members in as many ways as possible - with employee retention crucial as life looks to get itself somewhat back on track (or as best it can) - convenient e-vouchers and e-cards that help staff save up to 12 per cent off what they would normally purchase in stores is bound to be looked at favourably.
Many bus operators may already have a staff benefits program, but regardless something like We Make A Difference can take yours to the next level, or give you one that your current staff members should love.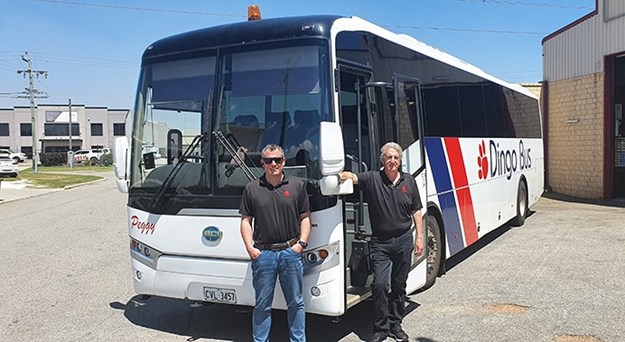 WHAT IS SAAS?
With about 10 years knowledge of the bus industry through experience with suppression-specialists Firestorm Fire Protection and Fogmaker Australia, creative strategist Kieran McHatton was excited to realise how something like We Make A Difference could help so many bus operators, particularly those smaller family run businesses where bus staff are treated virtually like family anyway.
We Make a Difference is an SaaS (Software as a Service) provider that builds fully automated staff benefits programs branded with company logos and colours and delivered via website and mobile applications in both iOS (Apple) and Android (Google).
Its employee benefits program allows staff to save money on everyday shopping and provides businesses with the ability to raise money for their charity or cause. Families are saving approx. $2,500 per year by using the benefits program, the company states.
The We Make A Difference staff benefits program provides employees with access to discounts from more than 100 reputable Australian retailers, which really makes a difference each week when employees can save up to 12 per cent off what they would generally purchase, the provider explains.
Participating stores include supermarkets such as Woolworths (4 per cent), Amazon (4 per cent) Harvey Norman (7.5 per cent), JB HiFi (4 per cent) A-Mart furniture (12 per cent) and also covers prescriptions at Priceline pharmacy (8 per cent).
Bus operators that launch their programs before Christmas, 2021, will gain the most benefit for themselves, their staff and families, it adds.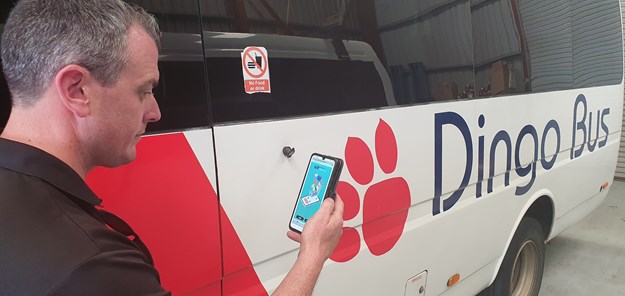 AWESOME E-VOUCHERS
Staff can also purchase the discounted e-cards for Christmas gifts or birthdays, as the program allows staff to send the e-card with a personalised message and also set the date for the e-card to be sent.
The platform is accessible via the mobile app or website (www.wemakeadifference.com.au) and allows companies to reward their staff with branded e-vouchers that the staff can convert to their choice of e-cards, We Make A Difference explains.
The e-vouchers can be for Christmas gifts, end-of year bonuses, or a little thank-you when staff have gone over and above, said McHatton.
The program is already used by Dingo Bus Charter in Perth and NSW Central Coast Red Bus Tours is an early adopter.
We Make A Difference operates a unique and innovative customer retention and members' benefits program that's been adopted by businesses, not-for-profits, sporting clubs, schools and local communities all across Australia, McHatton confirmed.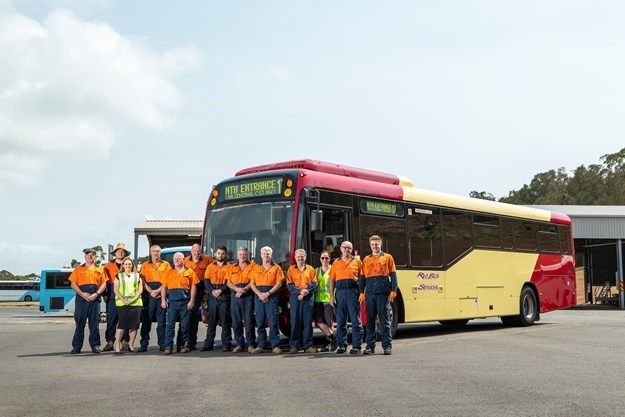 GOOD CAUSES
When the platform is used to purchase goods online via the e-Stores, 2 per cent of the purchase contributes funds to the company's chosen charity, thereby enhancing your company's corporate social responsibility, he stated.
The web login and mobile app keeps all the e-vouchers or e-cards in the e-wallet, so they are always accessible, McHatton said.
It takes on average less than 60 secs from requesting an e-card to receiving it, which allows staff to order an e-card while in the shop before moving to the registers.
The discounts are on top of any sale or negotiated price, McHatton explained proudly.
The business owner or HR manager can manage the platform, add or remove staff, and create e-vouchers for staff employment milestones, too.
To learn more go to www.wemakeadifference.com.au, or call Kieran McHatton on 0493 054 814.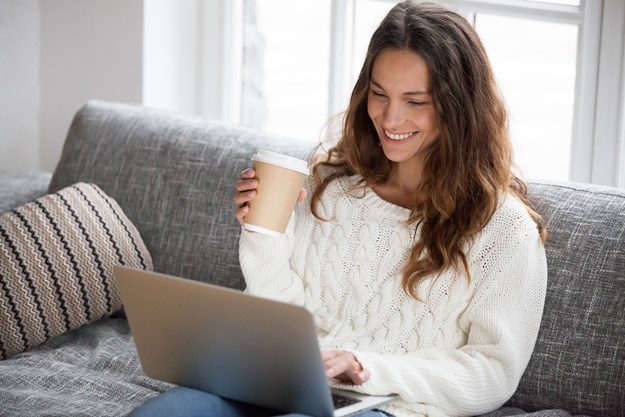 Subscribe to our newsletter
Sign up to receive the ABC e-newsletter, digital magazine and other offers we choose to share with you straight to your inbox
You can also follow our updates by liking us on Facebook.